Top 10 FAQs Homeowners Ask About High Country Drapery Designs Window Coverings
May 16, 2022
Homeowners in the Chattanooga area have a variety of questions about our custom-made window treatments. We've collected some of the most frequently asked questions and answered them here for you.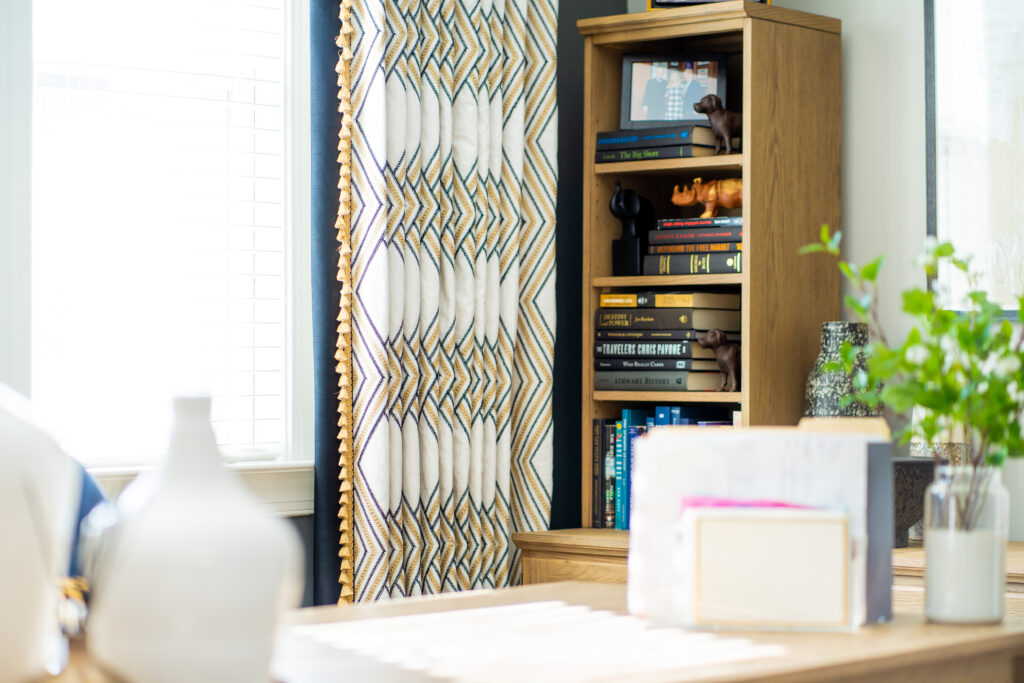 Have a specific question? Select it below to jump right to the answer.
1. How much do custom window treatments cost?
When considering custom window coverings, you should estimate spending between $100 and $300 per linear foot per layer. For an average window, you can expect to spend between $400 and $1200. But that's simply an average range, and we have customers who spend more or less per window, depending on their fabric, style, and hardware selections and their exact window size. Many homeowners often combine blinds or shades with draperies or valances, which will increase the cost per window.
If you would like to add motorization, you can expect to pay an additional 20 to 40 percent per window covering. Keep in mind that we can motorize any window treatments you already have, which can save you money in overall costs.
In general, you can expect to pay about 10 percent of your home's value for window coverings for your entire home. If that's not in your budget, take it one floor or room at a time. But be sure to discuss your needs and budget with us during your initial, complimentary consultation. We can work within any realistic budget to help you find the best solution for your home.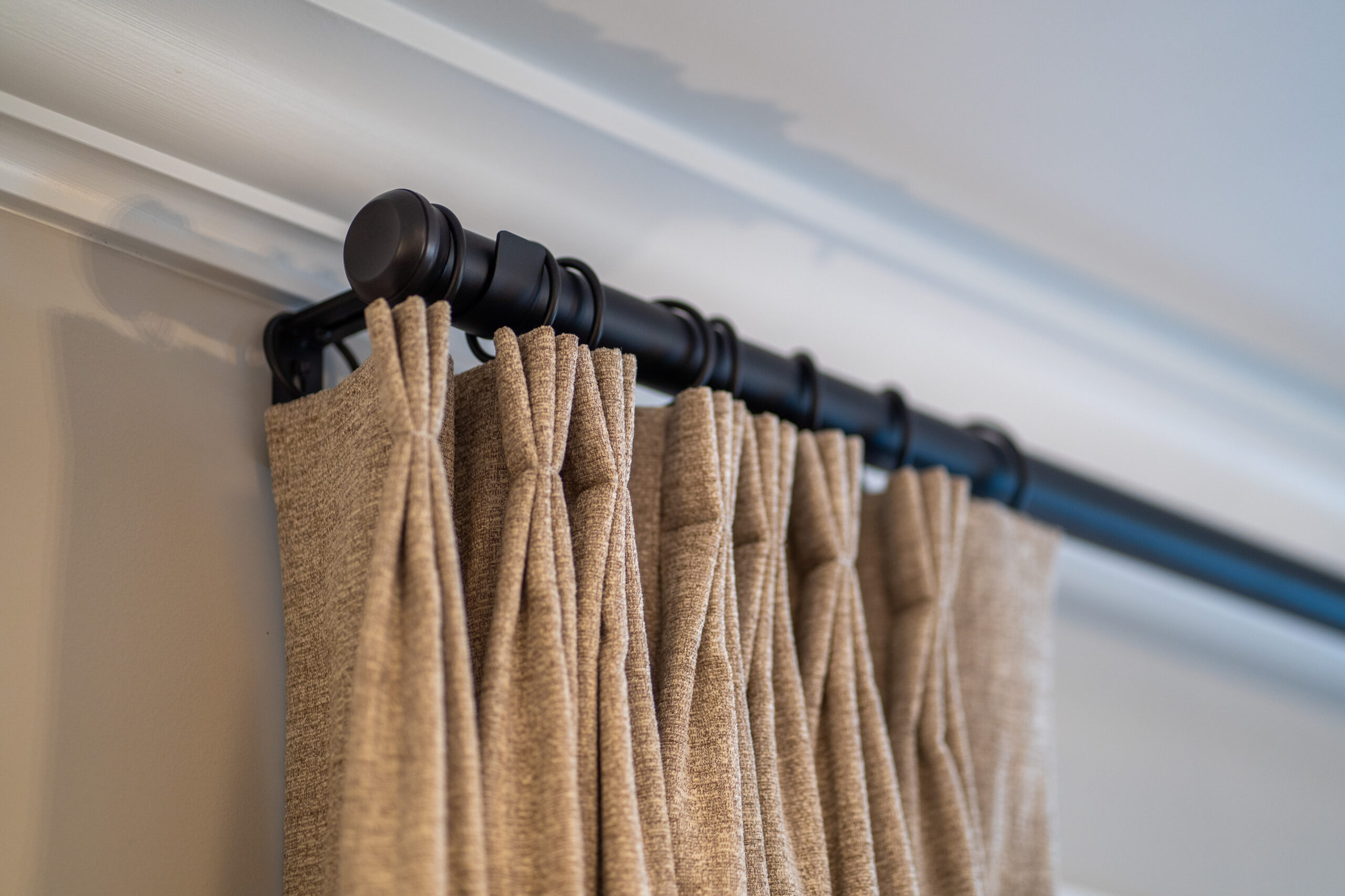 2. What's the difference between custom-made and ready-made window treatments?
Ready-made window coverings from big-box retailers come in "standard" sizes. But windows vary considerably in width, height, and shape, making it difficult to get a perfect fit from an off-the-shelf window treatment. If you choose custom window coverings, though, they'll be manufactured to your exact window specifications. Plus, you'll get a higher-quality product with beautiful details (like pattern matching) and infinitely more fabric, style, and hardware choices.
3. How long does it take to receive custom window coverings?
Typically, we can install your custom window coverings within three to six weeks. All of our products are custom made to your exact specifications, and things take a little longer when they're custom. Keep in mind that this is just an estimate, and some projects take longer to produce than others.
As we're designing and fabricating your window treatments, we will keep you in the loop and let you know if anything causes delays, like materials being on backorder from our supply partners. Once everything is in our workroom and in production, we will coordinate with you to schedule installation at a time that's convenient for you.
Read also: How We Work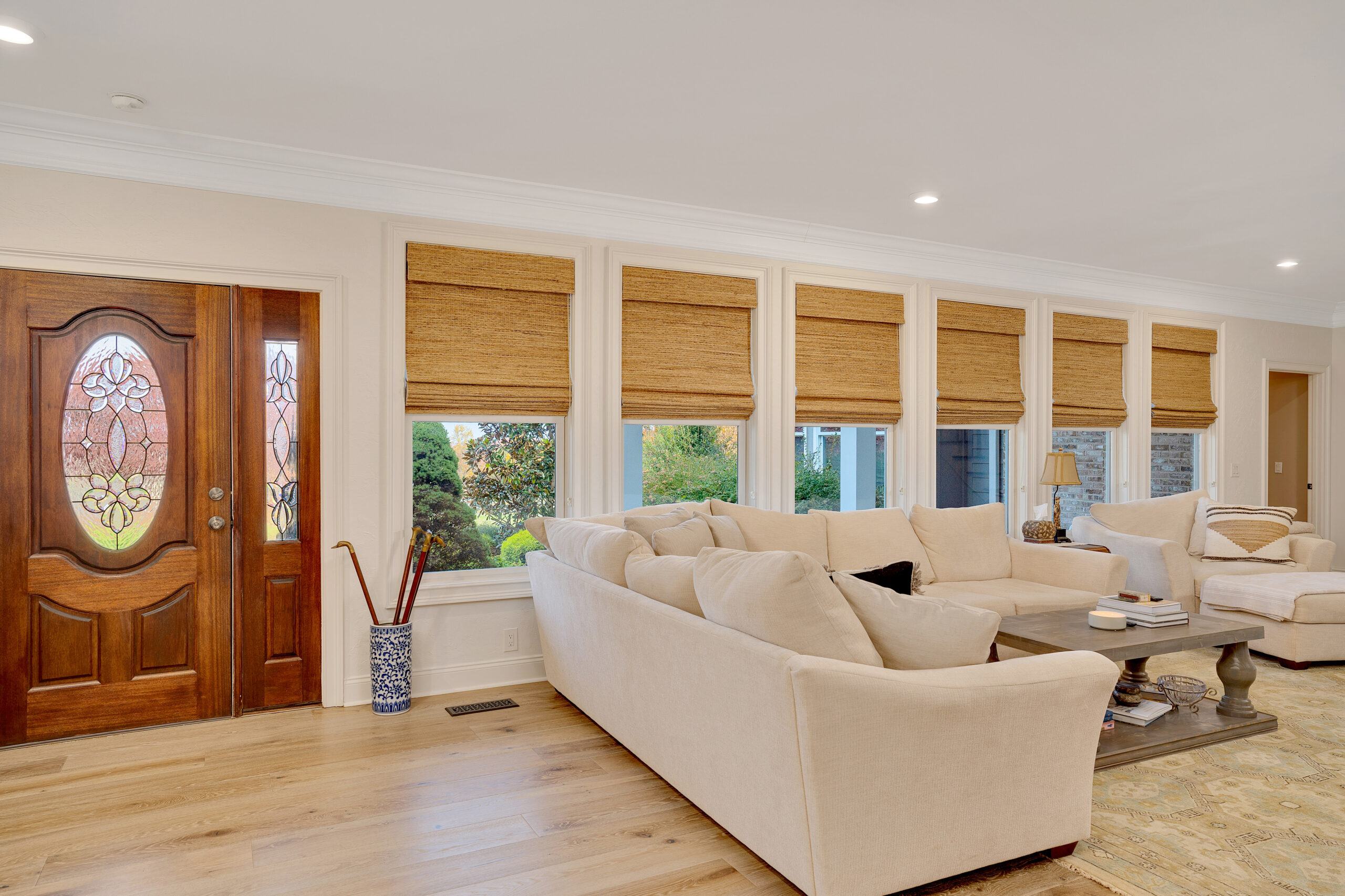 4. What areas does High Country Drapery Designs serve?
Primarily, we work within the Chattanooga area:
Chattanooga, Tennessee
Chickamauga, Georgia
Cleveland, Tennessee
East Brainerd, Tennessee
Hixson, Tennessee
Jasper, Tennessee
Lookout Mountain, Georgia
Ootelwah, Tennessee
Signal Mountain, Tennessee
Walden, Tennessee
We also serve areas surrounding Nashville, Tennessee, Knoxville, Tennessee, and Atlanta, Georgia. If you're outside those areas and looking for custom window treatments, we may still be able to help you. Learn more about our virtual design services.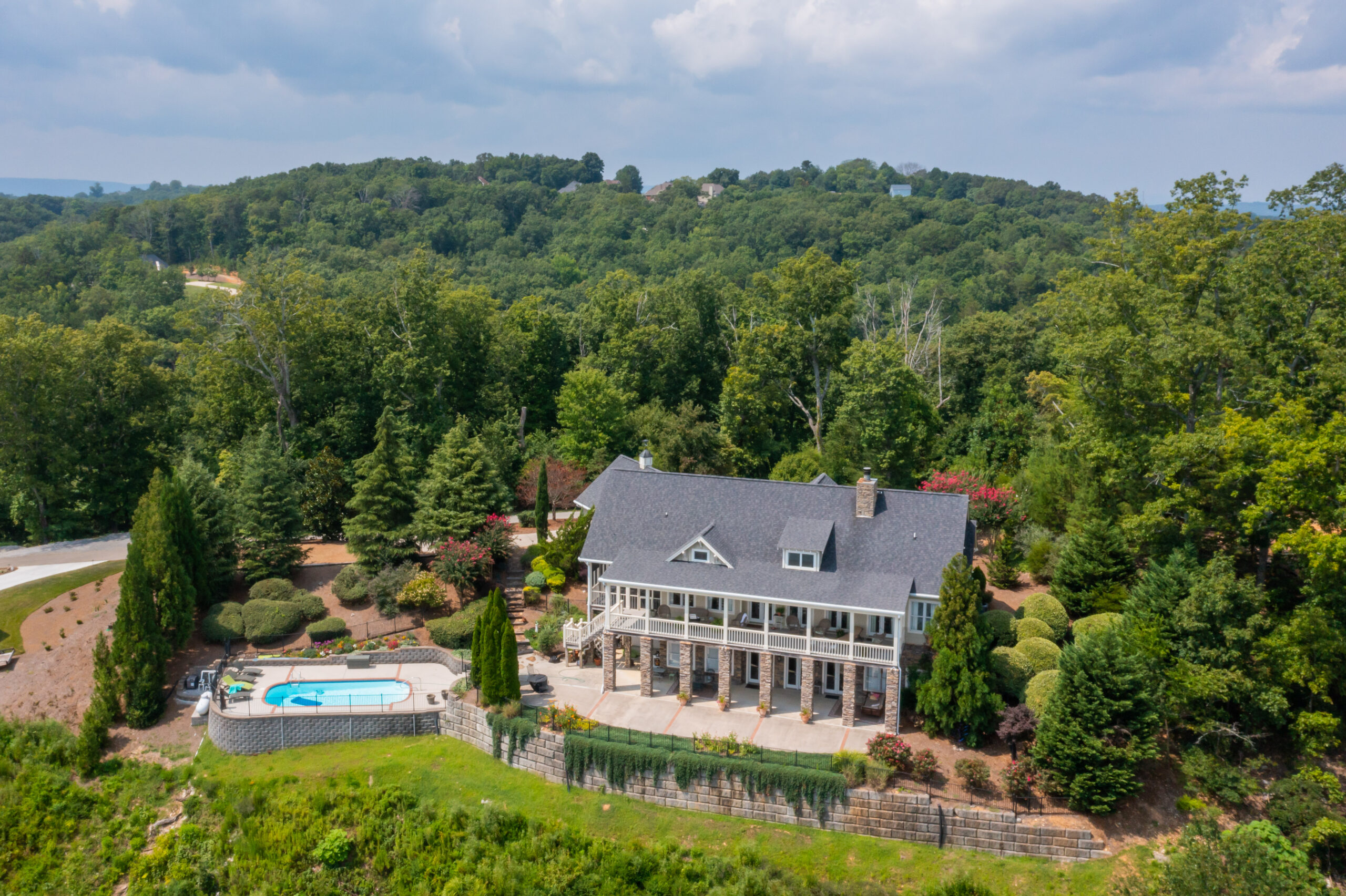 5. Why should I choose to work with High Country Drapery Designs?
Our CEO and principal designer, Jill Ballew, has over 25 years of experience in the interior design industry. Since opening High Country Drapery Designs in 2015, Jill has focused on the design of window treatments and the quality and construction of each of her products. She takes pride in her unique customer experience and sincere passion for the work. When you partner with High Country Drapery Designs, you can count on Jill to consider the latest trends and your needs.
6. What is the best window covering option?
We don't think there's a singular best window treatment product. The best option for you will depend on your home's design style, color scheme, and your needs and wants. When we first meet with you, we will discuss all those things to ensure we design the best window coverings for you.
Read also: Purchasing Custom Window Coverings? Here's What to Ask Your Window Treatment Specialist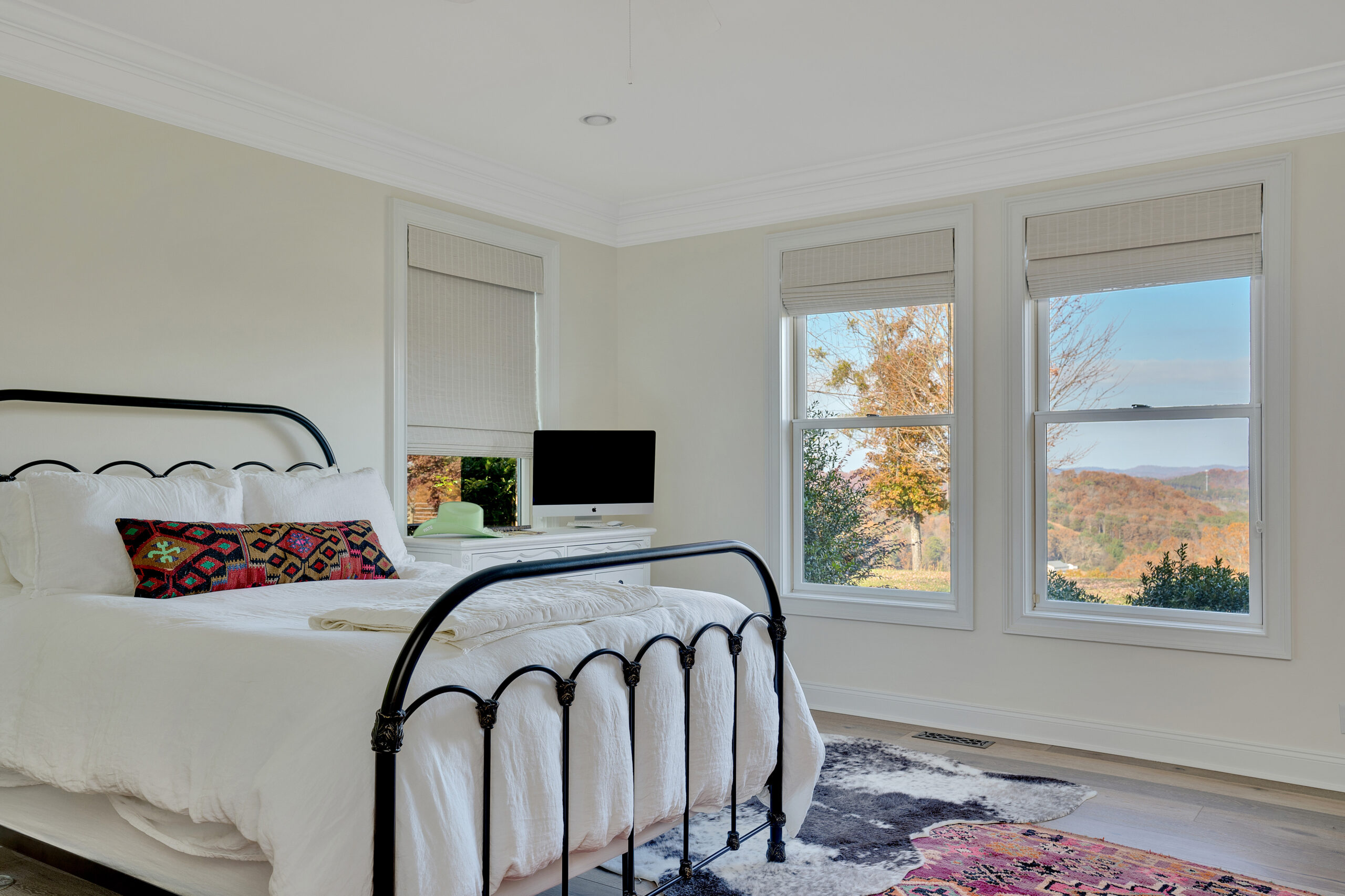 7. Are window treatments safe for my kids or pets?
If your window coverings have cords, they can be a strangulation risk to children and pets. Some window treatments, like interior shutters, are cordless and, therefore, safer for children and pets than corded window treatments. Most of our products, including roller shades and blinds, can be motorized or otherwise made cordless to make them a safer option for your family. If safety is a concern for you, be sure to tell us during your initial consultation so we can provide you with safe options for your home.
Read also: Window Treatment Operating Systems: Manual, Cordless, and Motorized
8. Should I choose an inside or outside mount?
Before answering, let's define what an inside or outside mount is.
With an inside mount, your window coverings are installed to fit inside the window frame. We recommend an inside mount if you want a clean look, if you wish to showcase your window trim, or if you do not have much wall space around the window.
If you choose an outside mount, your window treatments will be installed outside the window frame. We recommend an outside mount to make your windows appear larger or if you want to hide unsightly window trim.
But, there's no wrong answer. Choosing between an inside and outside mount depends on your personal preferences and needs. When designing your custom window coverings, we'll discuss your options and help you make the best decision for your home.
Read also: Glossary of Window Coverings Terms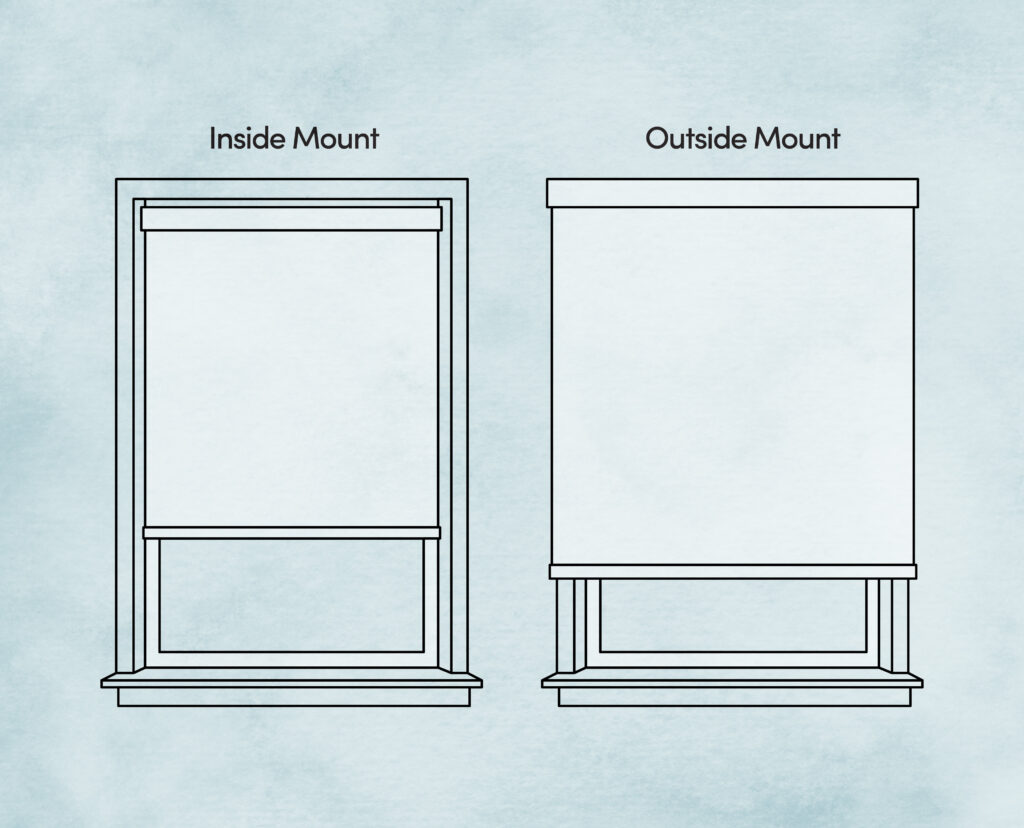 9. Can I measure and install the window treatments myself?
We strongly recommend our team of professionals measure and install your window coverings to ensure a perfect fit. But if you're purchasing your window treatments through a virtual appointment, we will walk you through the process to ensure you get the correct measurements. Once you've received your window coverings, we'll provide step-by-step installation instructions. And if you need any assistance, we're here to ensure you are 100 percent satisfied with your purchase.
Read also: Window Treatment Measurements: 7 Tips Every Interior Designer Should Know
10. Can I choose colorful window treatments while still meeting my neighborhood association requirement of a neutral exterior appearance?
Yes, when designing your custom window treatments, we can talk to you about adding a liner. A liner will give you a clean, uniform look from the outside while allowing you to select fabrics that match your design style inside your home.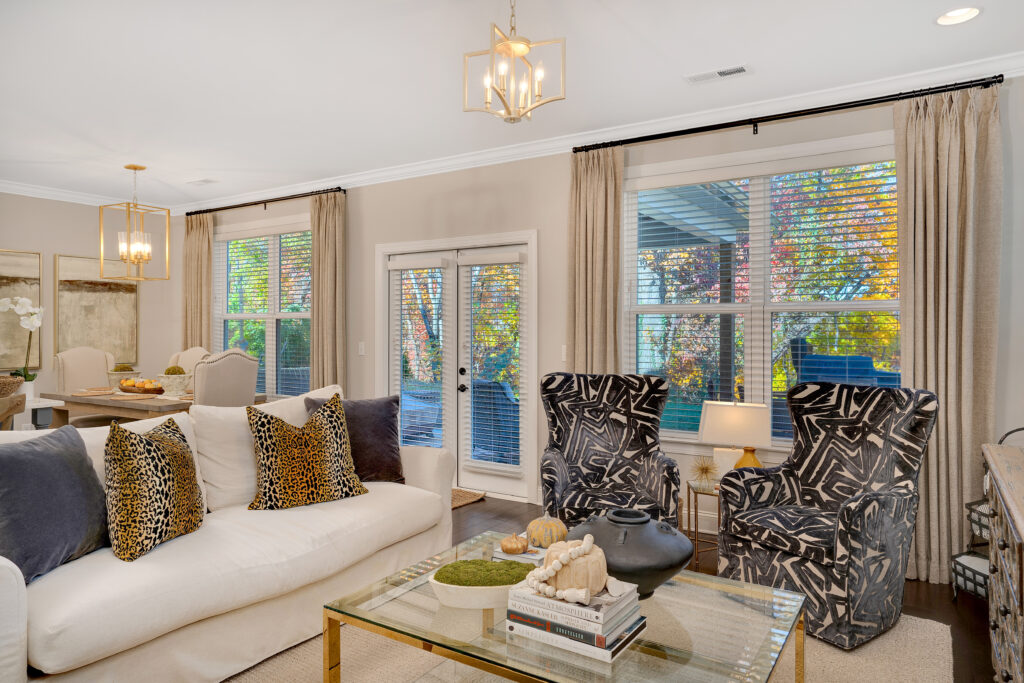 Didn't see your question? We're always happy to answer any questions you have about window treatments. Just contact us or schedule a free, no-obligation consultation with our team.