How Much Do Custom Window Coverings Cost
May 16, 2022
Today, we are pulling back the curtain, so to speak, and discussing the elephant in the room: the real cost of custom window coverings!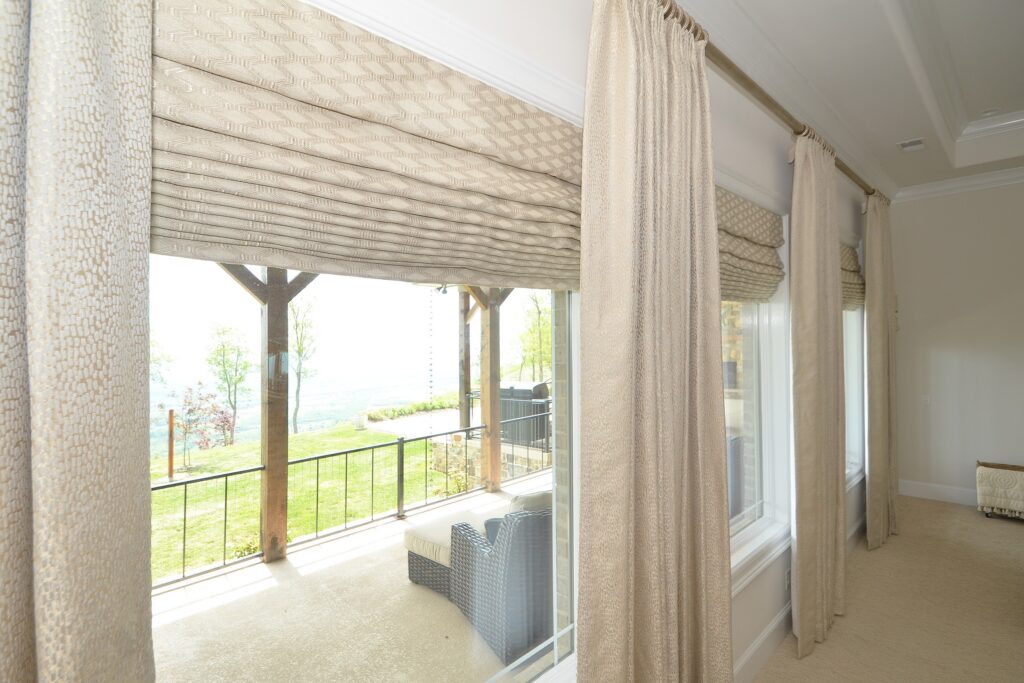 What should your budget be?
Window coverings vary by style, fabric, hardware, function and size. Exact pricing relies on measurements, as windows vary greatly in size, even within a single home.
It's a good rule of thumb to expect to pay about 10 percent of the value of your home for a whole house of window coverings. If that's not in your budget, then take it one floor or room at a time.
Let's talk numbers: You should estimate $100-$300 per linear foot. For an average window, that would about $400 to $1200 total. Motorization is an additional 20% to 40% per covering. We can also motorize pre-existing coverings, which can save you in overall costs.
What can affect the price?
Style:
Price will also vary based on style & layers. Homeowners often combine blinds or shades with draperies or valances, which increases the cost per window.
Function:
Needs for each window, like light control, curb appeal, energy efficiency, & motorization, will also effect the price. But don't let these functional challenges scare you. A window covering specialist, like High Country, will be able to recommend a variety of different products that will solve each need, but still fit within a realistic budget.

Benefits from buying from a window covering specialist instead of a hardware store:
Quality:
We are experts & only use

products that we trust. Many of our hard- treatments have lifetime warranties. And even if you purchase a product without a lifetime warranty & something bad happens, we are your resource for repairs.
Satisfaction & Style:
Our offerings are limitless. Did you find something on Pinterest but can't find a source? We can recreate it to perfectly fit your home. You dream it, we can make it. 100% Satisfaction guaranteed.
Customer Service:
We come to you! Our fabric samples can be seen in the actual environment & lighting where they will be hanging. Including hardware. You don't have to worry about taking any measurements- we are a full service business.
Our company keeps records of the product specs. Even if you just start with one room, we keep great records which help us advise you on continuity, complimentary offerings, & curb appeal.
Our installers are top-of-the-line & can prevent costly mistakes. We will never send someone in your home who is inexperienced, messy, or unfriendly. We take pride in leaving homes better than we found them.
Ready to get started on your custom window covering project? We would love to work with you. Contact us for more information or with any further questions!