Valances, Cornices, & Swags: Everything You Need to Know About Top Treatments
We've talked a lot about how much we love layering window coverings. It allows you to create a unique look for your home and adds visual interest to any space. If you're considering layering window coverings, you'll need to decide what kind of top treatments to use.
We share everything you need to know about top treatments, including our favorite types and why you need them.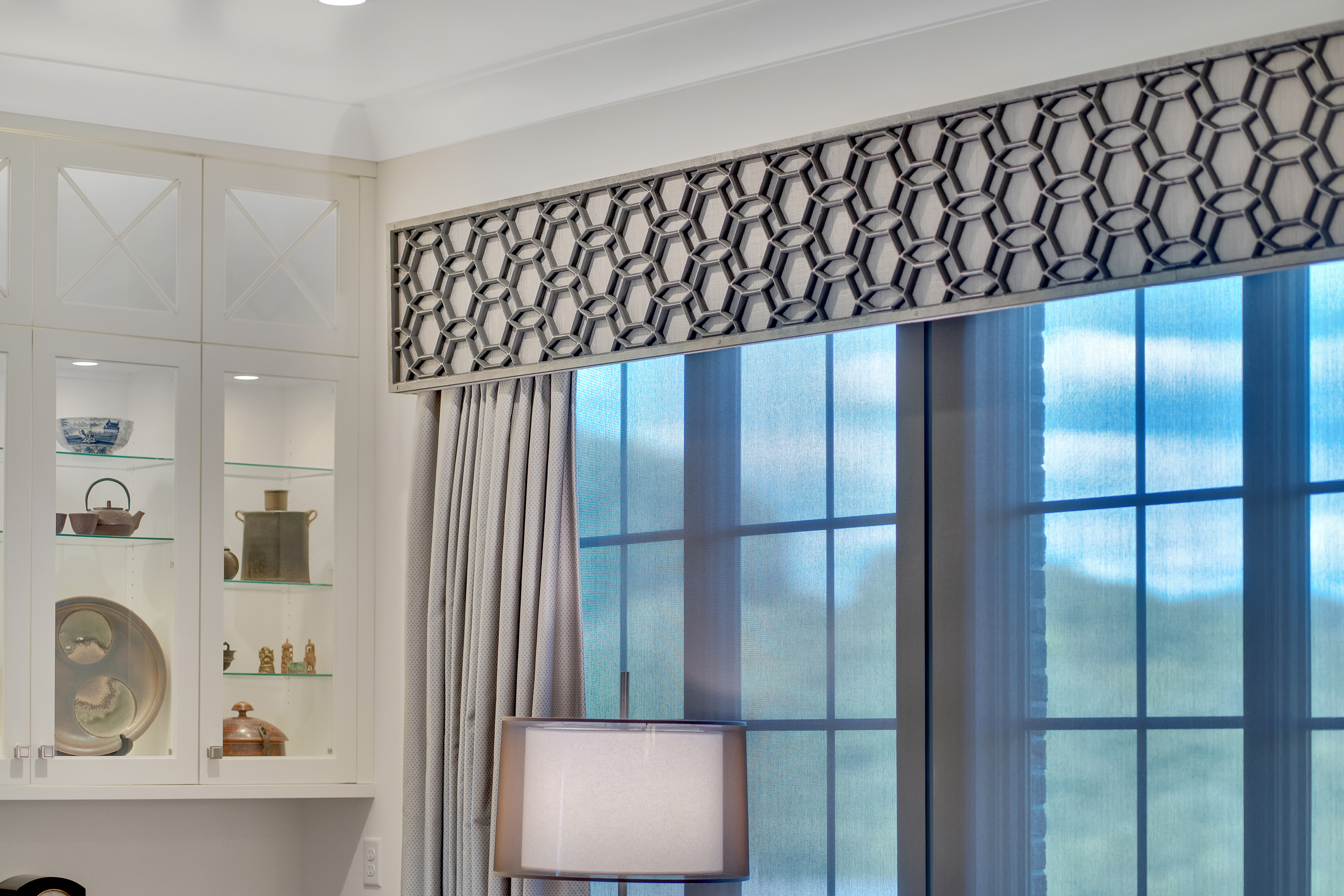 What are top treatments?
Top treatments are window treatments installed over the upper part of your window. They were originally designed to conceal non-decorative window covering hardware but are now used for so much more.
Top treatments can visually unite windows and doors and enhance the other decor in a room. Essentially, they're the perfect finishing touch to any window!
Read also: Everything You Need to Know About Layering Window Treatments
Are there different types of top treatments?
Yes, there are several different types of top treatments, including valances, cornices, swags, and cascades.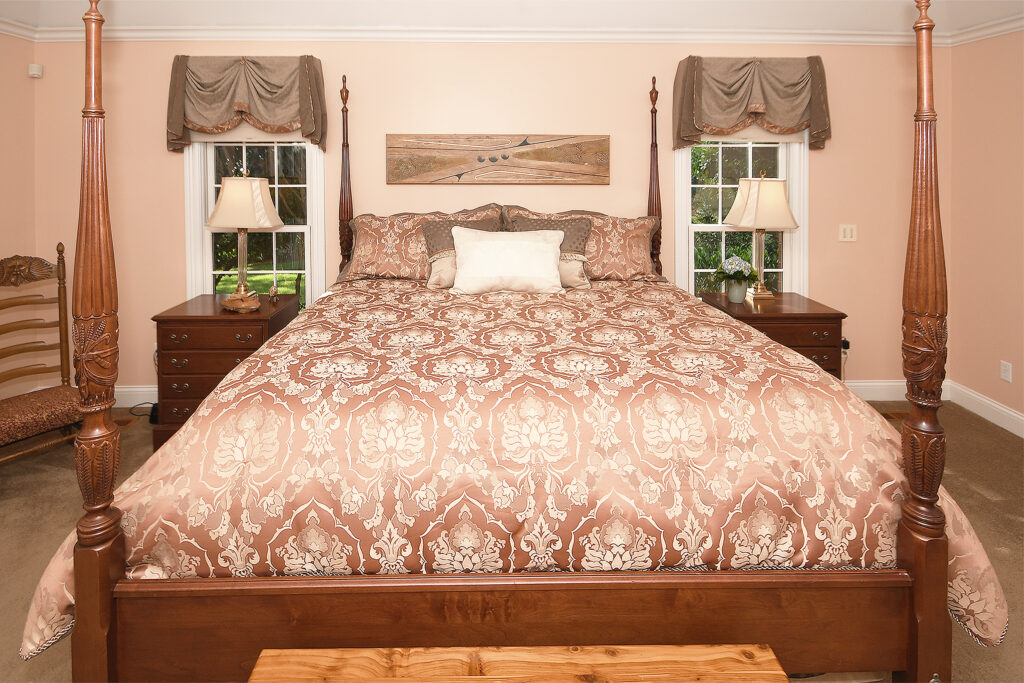 Valances
A valance is a piece of fabric that hangs across the top of the window frame and is mounted on a board or drapery rod. They're almost like very short drapery panels. And, like draperies, valances come in many different styles, including straight or arched bottoms.
You can also choose from a myriad of pleating styles, including box-pleated and French-pleated. Pleated valances tend to be formal — they look amazing in traditional-style rooms! If you prefer a more casual decor style, though, you might choose a gathered valance. For a tailored and neat aesthetic, you'll likely select a flat panel (which requires the least amount of fabric).
Read also: 5 Popular Drapery Pleating Styles in Chattanooga, TN
When paired with other window coverings, these soft top treatments conceal mounting hardware. But no matter how they're used (alone or layered), valances add softness, color, and style to any room.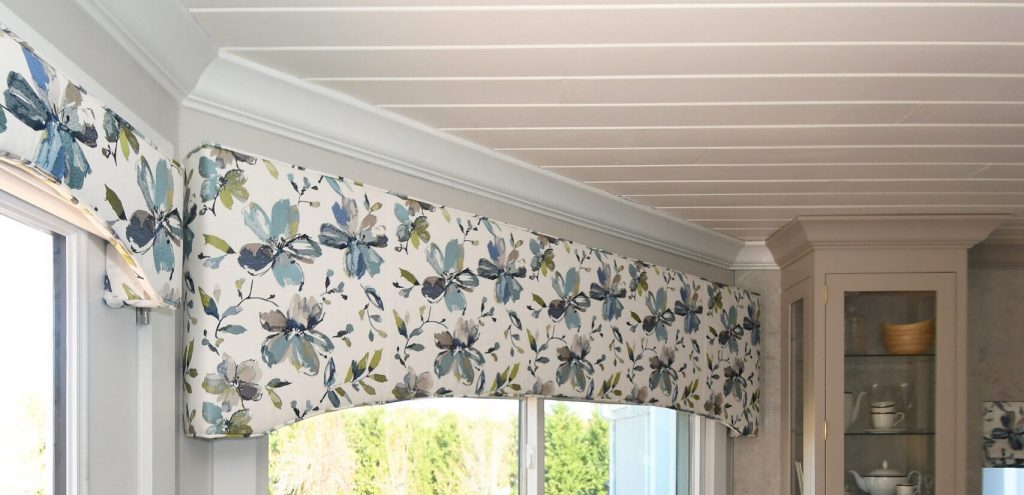 Cornices
Cornices are a hard window treatment made of wood or other hard material. They're shaped like a box and fit over the top of the window to hide the window frame and any window covering hardware.
Cornices are often confused with valances, but the most significant difference is that cornices are made from a solid material, which can be left natural, painted, or upholstered (our favorite option!).
You can add contrasting trim to your cornices or choose a shaped cornice to add visual interest to rooms that lack architectural interest (like trim or crown molding).
And you can use cornices by themselves or pair them with other window treatments for a unique aesthetic in your home. We recommend pairing cornices with draperies, Roman shades, or motorized blinds and shades.
Read also: What are Window Cornices? Here's Everything You Need to Know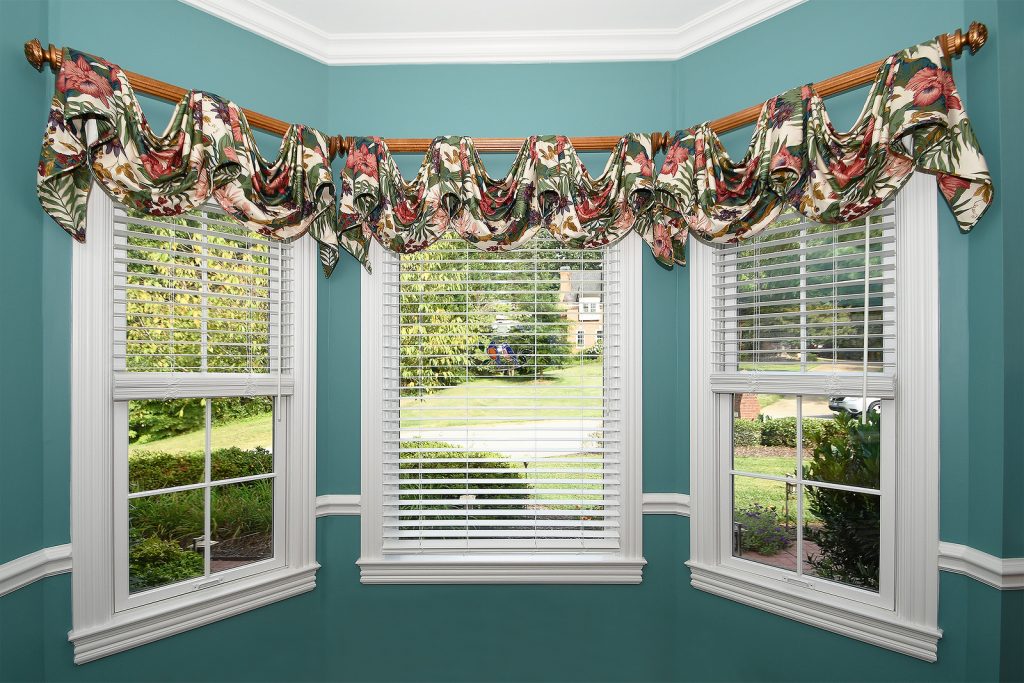 Swags & cascades
Swags are a type of valance where the piece of fabric is loosely draped over a decorative rod or a tieback at each corner of the window frame. When layered with other window treatments, they add a touch of romance and dramatic elegance to your room. Swags give just a hint of motion, creating visual interest.
There are many different ways to hang swags, but a simple swag is one of the most common types. With a simple swag, the fabric drapes in the middle like a valance, but the ends softly hang down each side of the window.
Swags are also often paired with cascades. With cascades, a length of fabric tapers down the side of the window or puddles across the top of the window.
Do top treatments have to be layered with other window coverings?
No. Although top treatments look fantastic layered with draperies or blinds, you can also use them on their own. When used on their own, they don't take up a lot of visual space (compared to drapery panels), but they still make a huge decorative effect.
Why should you add top treatments to your home?
We absolutely love top treatments, and we think you should, too. They offer a lot of benefits and can enhance the look of your home. Here are five reasons why!
1. Make your windows appear larger
You can visually extend the height and width of your windows by strategically placing an extra-wide top treatment over drapery. This will make your windows appear larger, which creates a more spacious look throughout the entire room.
2. Block more light
If you combine top treatments with room darkening window coverings, like shades or blinds, you can block even more light from entering the room. Because of how they're hung, top treatments can prevent light from seeping into the room through the top of the window frame.
Read also: Light Filtering Vs. Room Darkening Window Coverings
3. Express your unique style
With so many decorative options available, top treatments provide you with virtually endless ways to showcase your decor style. To reflect your own personal flair, you can add custom trim or contrasting fabric accents to your top treatments.
4. Conceal unsightly hardware
Top treatments are particularly effective when paired with custom draperies, shades, or blinds because they hide any non-decorative hardware for a cleaner look.
They also work great with motorized blinds and shades because they allow you to hide the control mechanism. If you choose a battery-operated system, we'll recommend a top treatment to hide the battery pack.
Check out this kitchen in Ringgold, GA to see how we used cornices to hide motorized headrails.
5. Add color & softness to any room
Top treatments add color and softness to any room, even when paired with hard treatments, like blinds and shades. They provide aesthetic enhancement and make a stylish addition to any window.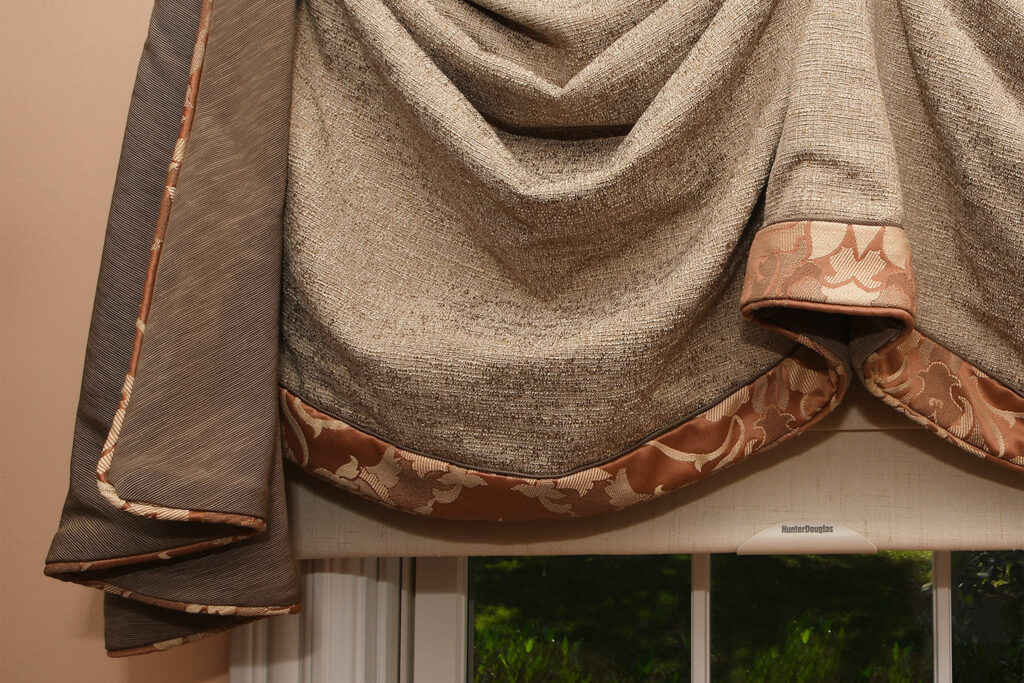 How do you choose top treatments for your room?
Good design goes beyond choosing the perfect fabric for your window coverings; you'll want to consider the entire look from top to bottom.
That means you'll want to think carefully about the shape and style of your top treatments to ensure they'll complement the overall style of your home and other window treatments. For example, if you choose a colorful, patterned fabric for your draperies, you might want to keep the top treatment simple and sleek.
Whether you're looking for a standalone top treatment or want to add a finishing touch to your windows, High Country Drapery Designs can design and fabricate top treatments in a variety of styles and fabrics for a custom combination that fits your style and needs.
We offer top treatments in custom sizes and in a wide range of styles and materials that will complement any window treatment. Schedule your complimentary consultation today!