Is Pattern Matching Important for Custom Window Coverings & Soft Furnishings?
May 16, 2022
Have you ever wondered what sets custom window coverings apart from ready-made, off-the-rack window treatments? It's all in the details. When you ask a window coverings specialist, like High Country Drapery Design, to fabricate fully custom window coverings, you know that each team member will pay attention to every little detail, including pattern matching.
That term pattern matching might not mean much to you right now. But we want to make sure you understand it because it can affect your next window coverings or soft furnishings project.
What is pattern matching?
Pattern matching is the art of lining up a print in a fabric when applying it to an upholstered piece of furniture or a custom window covering.
There are two main types of pattern matching:
Matching the pattern when joining cuts of fabric together — You'll see this often on draperies, Roman shades, duvets, bed skirts, and valances. If the finished product is wider than the material when it comes off the bolt, you'll need to sew the pieces together in a way that the pattern matches without repeating unnecessarily.
Matching the pattern motif across the entire project — You'll probably see this method of pattern matching on valances, pillows, and when you have multiple window coverings in a room. You'll cut the fabric to make sure the same pattern motif is centered within each window covering or pillow. Everything will match for a uniform appearance.
When done correctly, you'll probably never even notice the pattern matching. But you will know immediately if it's not done properly because you'll see the same section of a print repeated twice across a seam. Or you'll see that the same part of the pattern doesn't quite line up across multiple window coverings.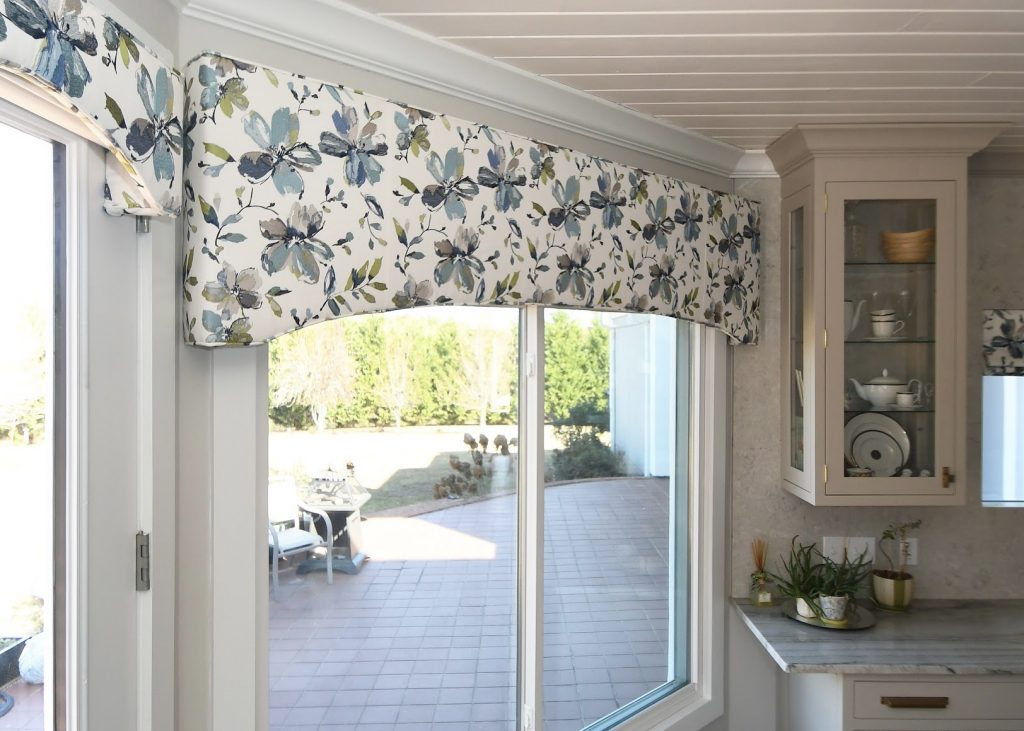 When do I need to pattern match?
Pattern matching is necessary for visual alignment and flow when a fabric has a repeated design that needs to be connected at corners, curves, edges, seams, and pleats.
If you've wallpapered a room in your home, you might want your window coverings to match the wallpaper for a unique and stunning look. You'll want to make sure that the pattern on your window coverings lines up with the wallpaper for a seamless appearance. That's not possible without the help of an expert in pattern matching.
Read also: Repurposing Fabric for an Up-Cycled Custom Project

How are patterns repeated across the fabric?
Patterns can repeat two ways on your fabric:
When a pattern is railroaded, it runs horizontally and is repeated perpendicular to the selvages, which are the edges on either side of the width of the fabric.
A pattern that's up the bolt runs vertically and is repeated parallel to the selvage edges.
You don't have to worry about whether the pattern is railroaded or up the bolt when choosing the aesthetic you like. But keep in mind that it will dictate how much fabric is required to make sure the pattern matches across any seams.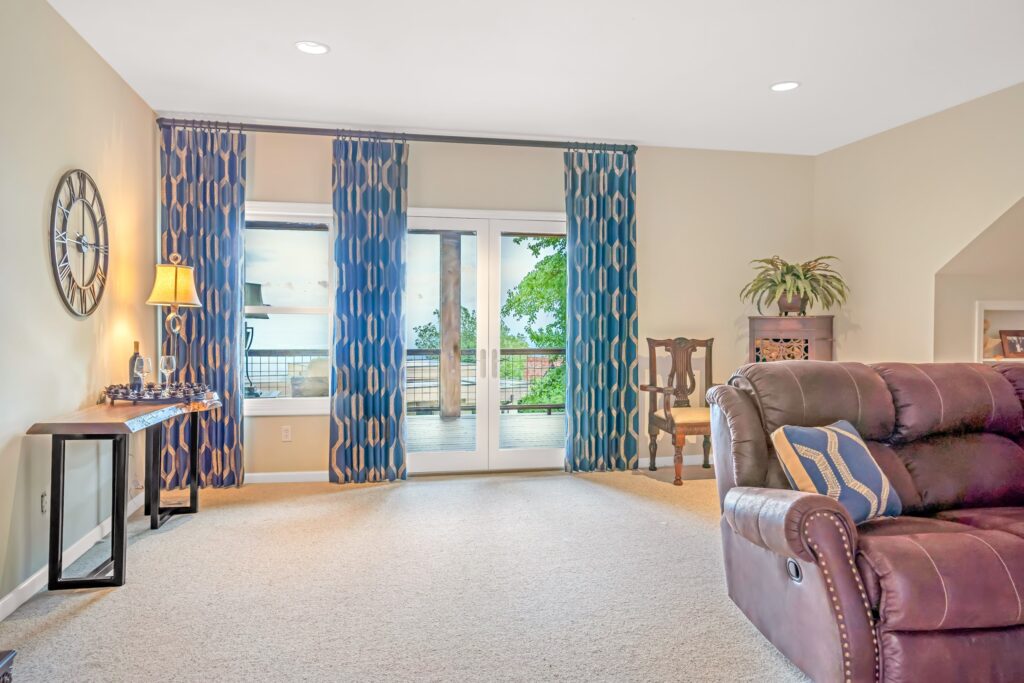 Will pattern matching affect the cost of my project?
The short answer — yes.
A square inch of material does not necessarily mean a square inch of the finished product. So pattern matching will affect the cost of your project because it requires extra fabric. But, trust us, it is well worth it.
When you're ordering fabric for your window coverings or soft furnishings, you'll need to know how much material to purchase. If the fabric is a solid, that's pretty easy to figure out. But if the fabric has a pattern, you have to consider where the print needs to match across each pleat and seam.
If you're worried that purchasing extra fabric for pattern matching is a waste of money, trust us that it's not. If the pattern needs to be matched across a seam, the finished product will look like it was made out of a continuous piece of fabric. No one will ever know that it was actually made from multiple pieces. And if you want the same part of the pattern to be centered across various window coverings or pillows, you can rest easy knowing that everything will line up perfectly.
Read also: How Much Do Custom Window Coverings Cost?

Let High Country Drapery Designs handle the details
Pattern matching takes time and expertise to master and get right, which is why it's not commonly found on ready-made window treatments. The High Country Drapery Designs team includes skilled seamstresses that have mastered pattern matching and take every little detail into account to create the perfect window coverings for you.
Pattern matching is a true benchmark of quality products, and we're always committed to creating only the highest quality window coverings and soft furnishings for you. That's why our first choice for fabric is Carole Fabrics. Their quality and variety of patterns help us create a one-of-a-kind look for your next project. No matter which print you choose, we'll take the time to make sure the pattern matches flawlessly.
We're excited to work with you on your next window coverings or soft furnishings project in the Chattanooga area. Schedule a complimentary consultation with us today to get started!