Window Treatment Measurements: 7 Tips Every Interior Designer Should Know
May 16, 2022
Have you decided on the perfect window coverings for your client's home? Before your client can genuinely enjoy them, you need accurate measurements to ensure the window treatments are crafted to fit properly.
Measuring for window coverings might seem easy, but there are a lot of nuances that go into it. After designing, fabricating, and installing window treatments for years, we've become experts at measuring. So today, we wanted to share a few of the tips we've learned along the way.
Tip #1: Decide between inside or outside mounted window coverings
You'll need different measurements depending on what type of window covering you've designed and how you want them to hang. So before you start measuring, you'll need to decide between an inside and outside mount.
Read also: Glossary of Window Coverings Terms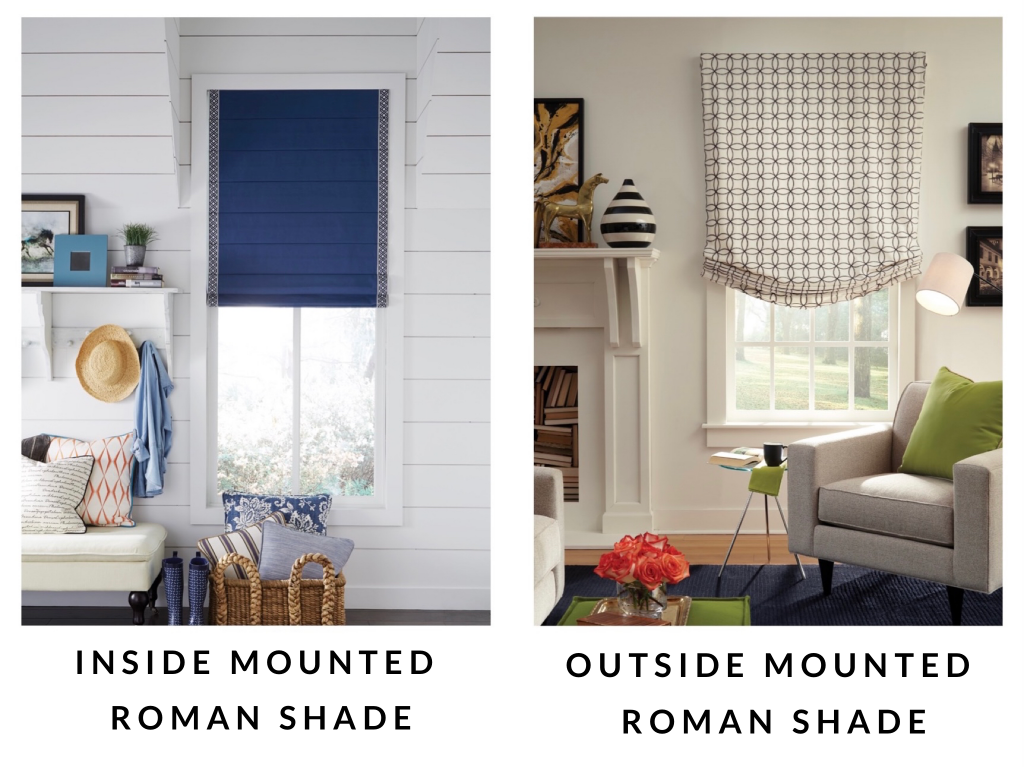 Inside mount
With an inside mount, the window treatments fit inside the window frame for a clean, classic look. They take up less visual space than an outside mount and show off the molding surrounding the window.
It's essential to measure precisely to ensure the inside mounted window coverings fit correctly when installed.
To measure the window, you will first need to find the depth to ensure the window can support an inside mounted window treatment. Then, take three measurements for the width of the window — the top, middle, and bottom — and use the narrowest of the three. For the length, measure the left, right, and center of the window and use the longest of the three measurements.
Read also: Bright & Airy Flat Fold Roman Shades in a Tudor-Style Home in North Chattanooga
Outside mount
Outside mounted window coverings are installed on the outside of the window frame. If the window isn't deep enough for an inside mount or you want to hide the window trim or provide your client with more room darkening capabilities, then an outside mount is a great option. It can also help your client enjoy more of their stunning mountain views than an inside mount would.
Although an outside mount is more flexible than an inside mount, you still need precise measurements to ensure the treatments are installed correctly.
First, determine how far outside the window the covering will hang and measure the width from one side to the other. Then, choose how far above the window you want to mount the headrail and measure down as far as you wish the treatment to go.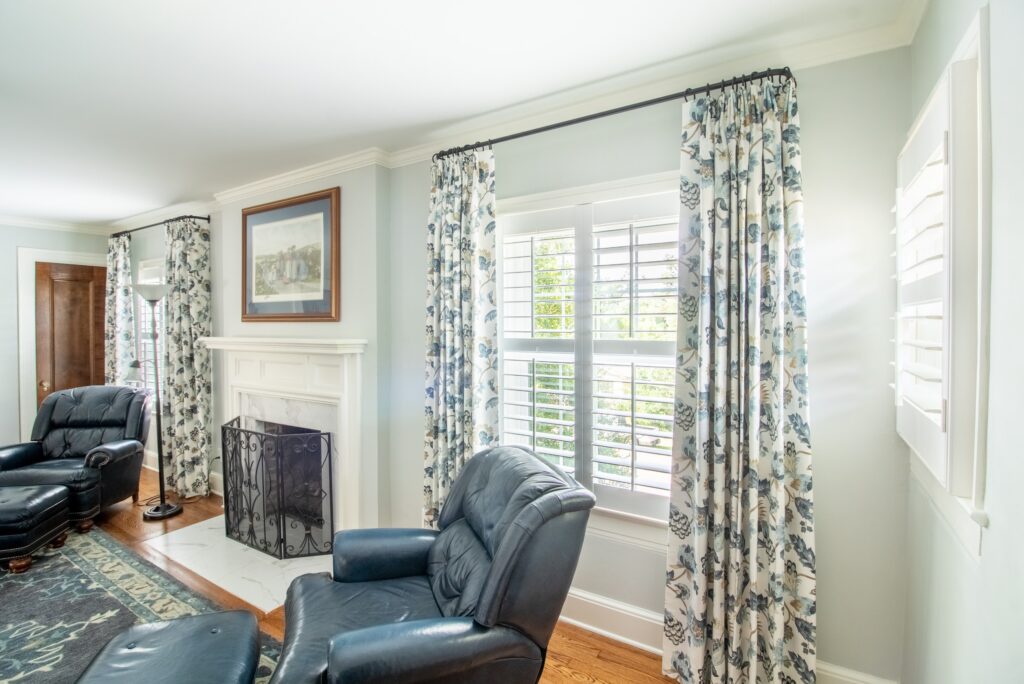 Tip #2: Consider where you want to install drapery hardware
When you're measuring for your client's window coverings, ensure you have enough space for the hardware, including brackets and finials. And remember that, depending on how they're hung, window treatments can make your client's windows appear larger.
If your client has narrow windows that you want to look wider, extend drapery rods further. By extending the rod four to six inches out on either side of the window, you're forcing the drapery panels to fill the wall next to the window. This makes it difficult to tell where the window really ends and tricks the eye into thinking the window is wider than it really is.
And if you want the window to appear taller, raise the drapery rod. Usually, the higher the drapery rod is, the better. We recommend adding at least four inches above the window (including any molding) and using floor-length draperies.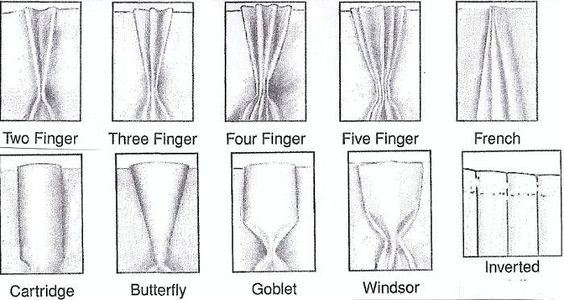 Tip #3: Consider the pleating style
If you're designing drapery panels for your client, think about what pleating style you plan to use. Some styles, like the Euro pleat, require more space for the stack back than other styles. Measure the area available on either side of the window to ensure there's enough space for the draperies when fully opened. If there's not, you may need to use another pleating style, like the box pleat.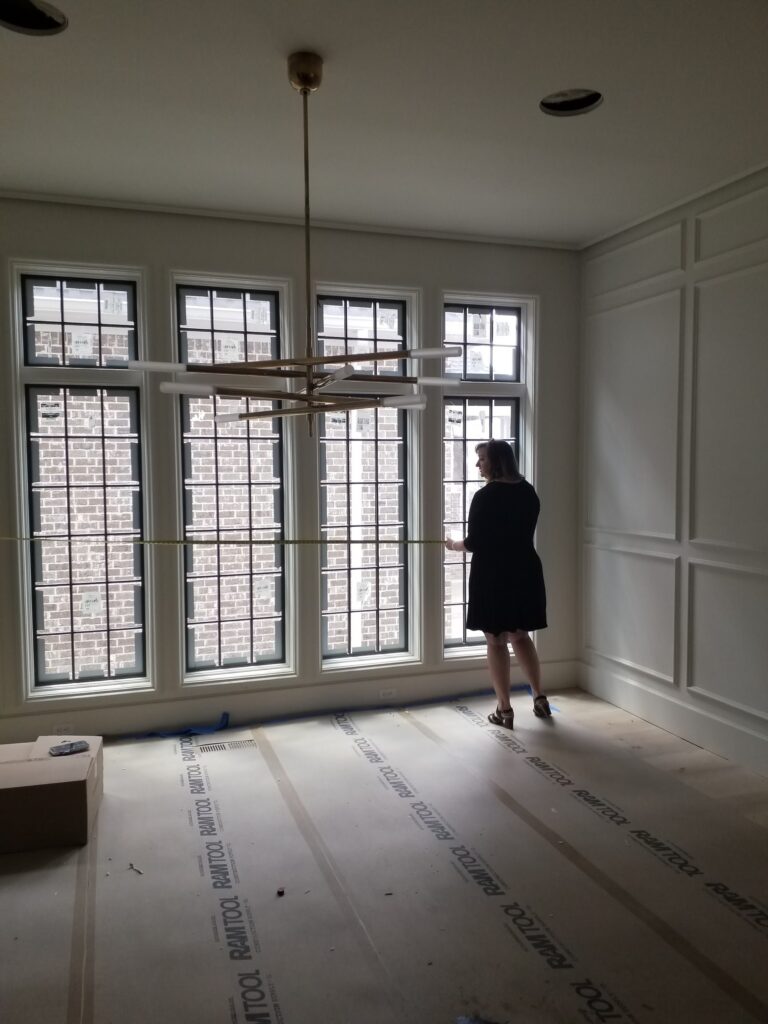 Tip #4: Double-check every measurement
Sadly, measuring mistakes can be costly, which is one of the reasons some interior designers choose not to offer custom window coverings. But you can be more confident that your client's window treatments will fit perfectly if you double-check every measurement you take.
Read also: 6 Things Every Interior Designer Needs to Know About Window Coverings
Tip #5: Use the right tools
The instruments you use can make it easier for you to measure for your client's window coverings, or they can make it more challenging. We recommend using a steel tape measure instead of anything flexible because accuracy is essential when measuring.
If you choose to use a laser measuring device, bring a steel tape measure with you, too. Sometimes, there may be some sort of obstruction, like built-in furniture, that prevents your laser measuring tool from working correctly.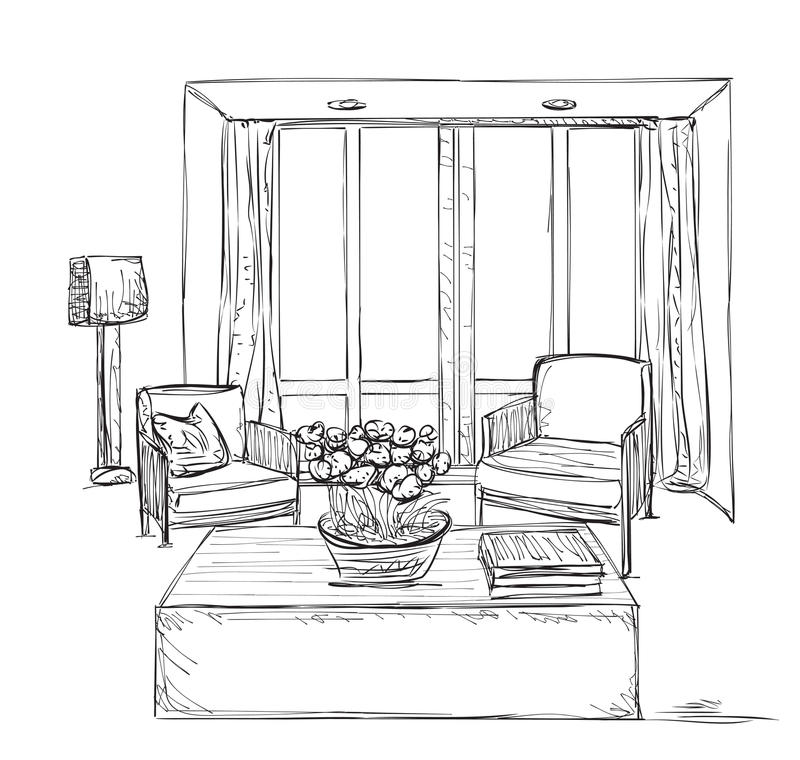 Tip #6: Sketch the window & take photos
You can use a drawing of the window you want to cover and everything on the surrounding wall (including furniture and built-ins) as a record of your measurements. This diagram will also be helpful in conversations with the window coverings workroom and installer.
We also recommend taking plenty of pictures of your client's room. These photos can help you remember details later that might impact your design and help you communicate better with your design partners.
Having a sketch and photos of the windows in a room can save you a trip back to your client's home, which can save you time and money.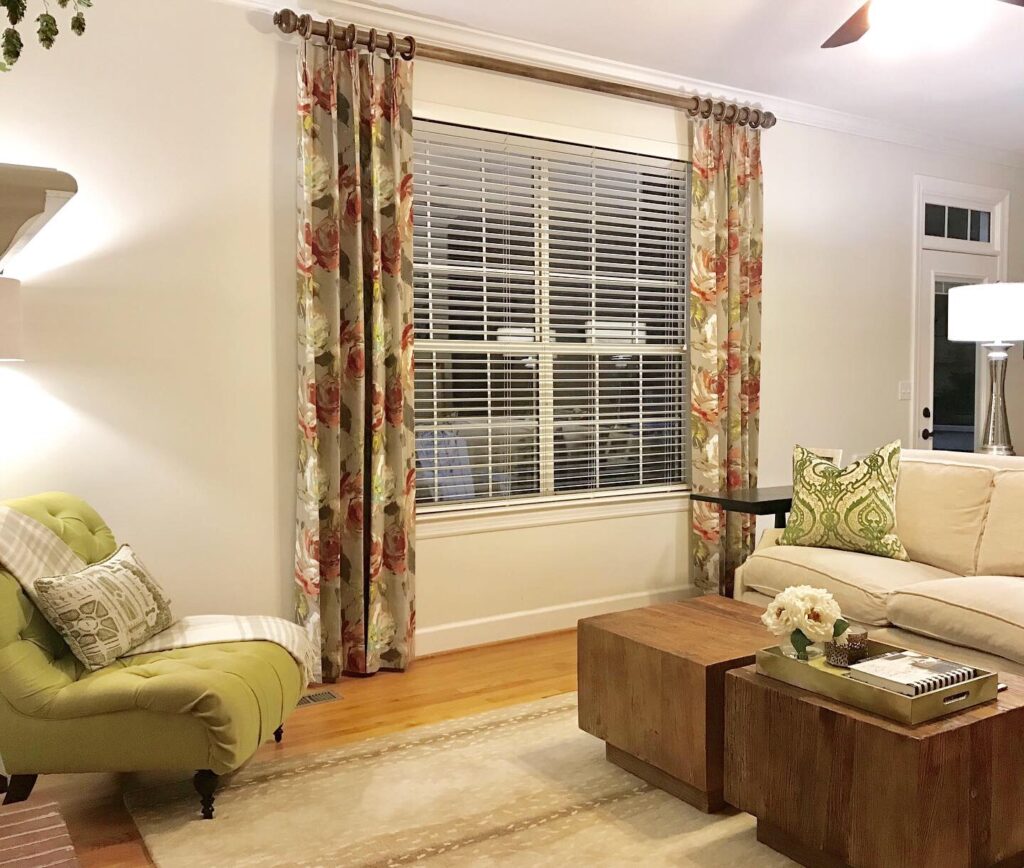 Tip #7: Work with a window covering specialist
If you've made it this far, you've likely realized there's a lot that goes into accurately measuring for your client's window coverings. Sure, it's easy enough to break out your tape measure and determine the dimensions of a window frame. But every window is different, and every type of window covering requires specific measurements.
To ensure your client's window treatments fit perfectly every time, work with a window covering professional with the experience and knowledge to work with windows of all sizes and shapes and with various window covering styles.
By working with a window covering specialist, you can also save yourself a lot of time and energy, which you can then spend focusing on other parts of the room's design.
Read also: Top 5 Reasons Interior Designers Should Work with a Window Covering Specialist
Jill Ballew, our principal designer, has over 25 years of experience and can help you choose the perfect window coverings for your clients. We take considerable pride in our attention to detail and dedication to your client's satisfaction. And best of all, our team can handle all the measuring and installation, so you don't have to worry about it.
Are you ready to design and create the perfect window coverings for your interior design clients? Give us a call today!