Purchasing Custom Window Coverings? Here's What to Ask Your Window Treatment Specialist
May 16, 2022
If you've found this post, you've likely decided to order custom window coverings for your home. And if you're considering hiring a local window treatment specialist to design them, you're off to a great start! Your home is an extension of your personality, so we think you've made a fantastic decision by not settling for something that everyone can buy from a retail store.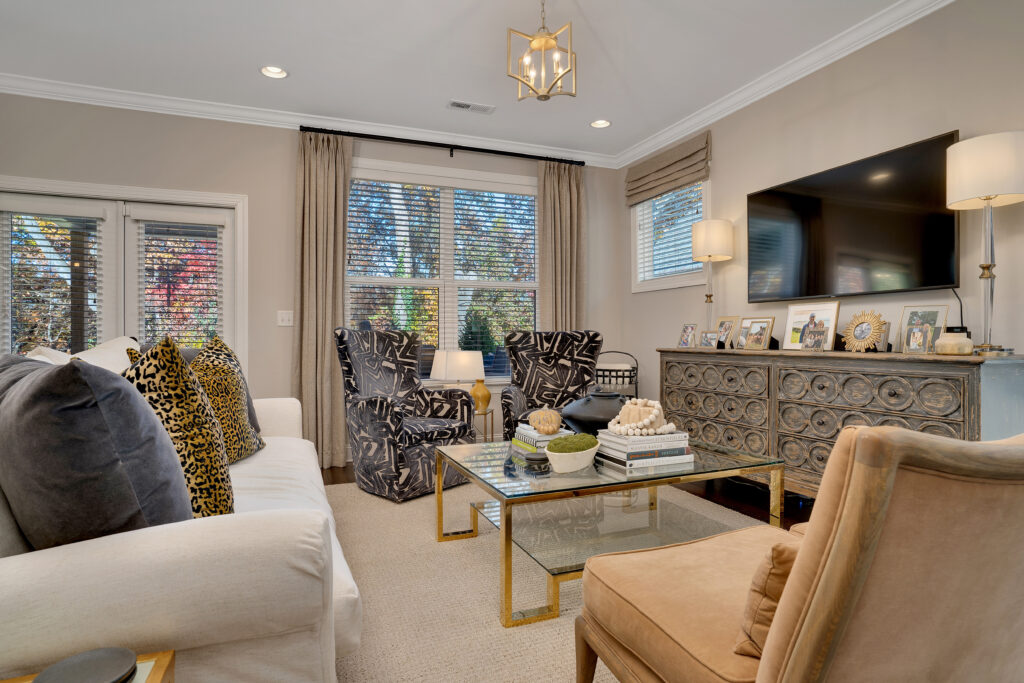 Here's why you should hire a local window coverings specialist
Are you still on the fence about using a local window covering specialist or workroom? Let's take a moment to explore a few of the many, many benefits before we go any further.
A local window treatment workroom specializes in transforming homes by incorporating the latest trends and technology into the design. Designers, like our very own Jill Ballew, pride themselves on staying on top of the trends, particularly in your local area, so they can provide window coverings that make your home look stunning and en vogue.
By hiring a local window covering designer, you'll also be able to choose from virtually limitless customization options. This ensures you have one-of-a-kind window treatments hanging in your home. You'll be able to choose everything from the fabric to the lining to the hardware and everything in between.
A window treatment specialist can help you find exactly what you want. They can bring samples to your home, so you can see how the fabrics, trim, and hardware will look with your existing decor and paint colors. You will not have to stress over choosing the perfect design because a professional will help you every step of the way.
A local window treatment workroom has access to high-quality products. You will rest easy knowing that your custom window coverings will stand the test of time. And your window treatments will have beautiful details, like pattern matching.
You will not have to learn how to properly take measurements or learn how to install your new window coverings. Your window treatment specialist will visit your home and take all the required measurements to ensure your window treatments fit perfectly. Then, they will provide expert installation, often at no extra cost, so you will not have to lift a finger. That personalized attention and unparalleled customer service can help you enjoy your home even more.
5 questions to ask a window coverings specialist
If you have decided to hire a custom window treatment work, we recommend asking them a few questions to ensure you get precisely what you want.
1. What style works best for me & my home?
There are many different kinds of window treatments, including interior shutters, blinds, roller shades, Roman shades, and draperies. Plus, there are different styles and operation methods to consider with each type. If you're trying to choose by yourself, it can be overwhelming.
Thankfully, a local window coverings designer can help you decide. They will have intimate knowledge of each product they offer to help you make the best choice for you. They'll discuss your needs, expectations, lifestyle, and interior design style before making suggestions.
Learn more about what products we have to offer!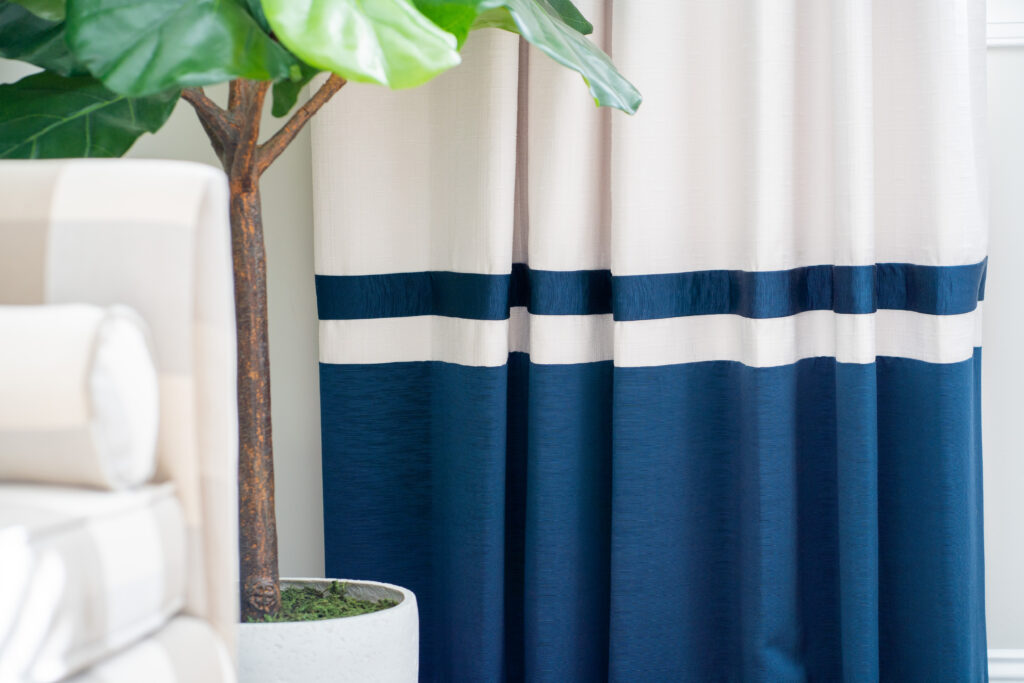 2. Can you work within my budget?
Shopping for window coverings should be a pleasant experience from start to finish, including the pricing. Custom window treatments are a worthwhile investment, but your window treatment specialist can help you design the look you want within your budget.
Ask them how their prices compare to other workrooms in the area. But remember that you get what you pay for, so ensure that your workroom always uses top-quality products.
Read also: How Much Do Custom Window Coverings Cost?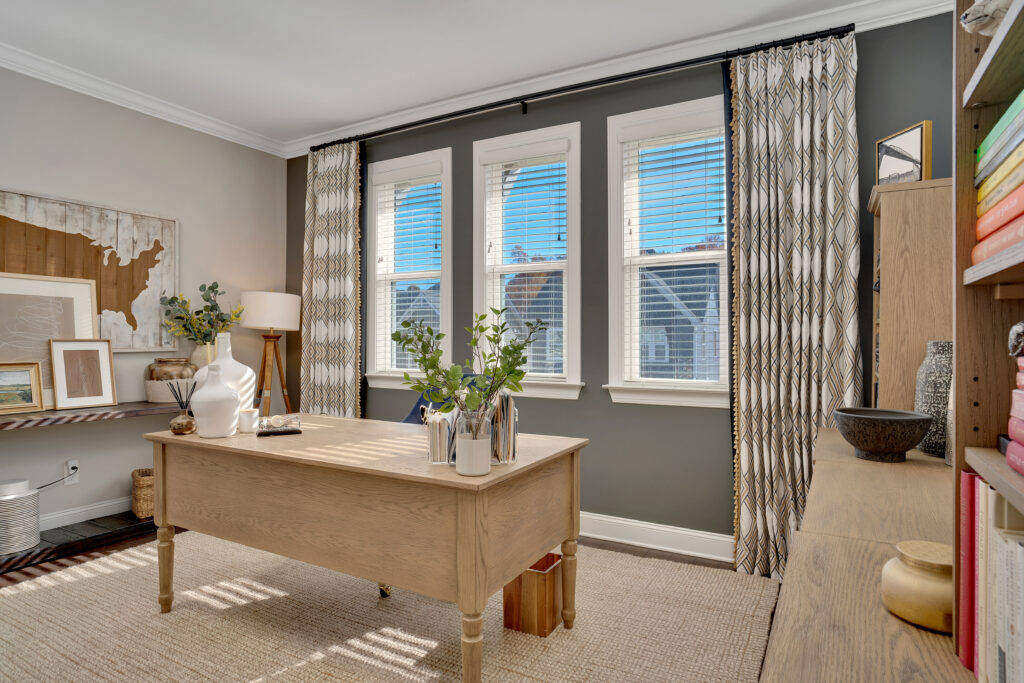 3. Can I see your previous work?
When hiring a window treatment designer, choose someone with a rich history of creating beautifully crafted window coverings. They might direct you to their online gallery or blog when you ask to see their previous work. Make sure you check it out because it will give you an idea about whether they've worked with homes likes yours before. That's especially important if you own a historic home with odd-shaped windows or are building a home and want to incorporate high-tech features, like hardwired motorized shades.
4. Have you previously worked in my area?
Not only do you want to ensure that your window treatment specialist has an in-depth knowledge of trends and products, but you also want to know that they understand the trends and styles prevalent in your neighborhood and its surrounding areas. Ask if they can share any work specifically designed to showcase your local environment, like gorgeous mountain views. Then, look at their Facebook, Google, and Houzz reviews to make sure your neighbors were happy with the work.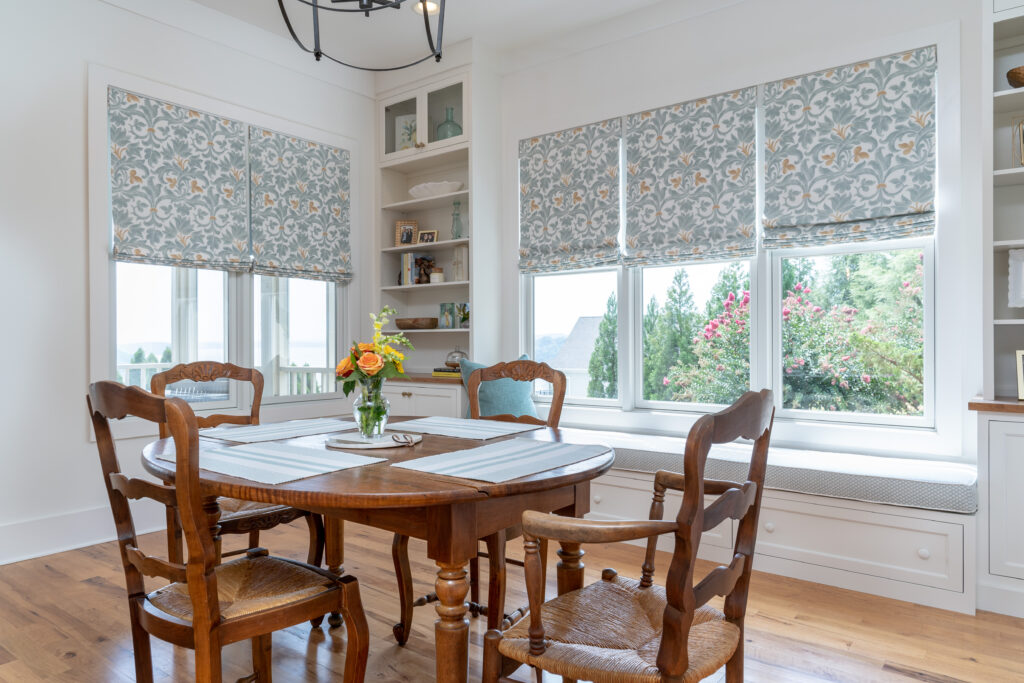 5. How long will it take to fabricate & install my new window treatments?
Designing, creating, and installing window coverings is not always a quick process. And there are a lot of moving pieces.
When you start your project, discuss an ideal installation date. Your window treatment specialist can let you know what's realistic and help you develop a solution if the date is not far enough out. For example, if you're moving into a new home, your workroom may be able to install temporary paper shades while you wait for your custom window coverings.
Once you've agreed on a tentative timeline, your designer will do everything in their power to make it happen. But please understand that some things are out of their control. Sometimes your fabric may be back-ordered, for instance, or your perfect hardware will be delayed at customs. No matter what happens, though, your workroom should keep you abreast of the timeline and any changes as they arise.
Ready for new window coverings in your home?
High Country Drapery Designs can help you design the perfect window treatments for your home in the Chattanooga, Nashville, or Atlanta areas. We pride ourselves on our unparalleled customer service and offer a plethora of styles, materials, and technology to create the right window coverings for your home. To learn more about our process, please visit our website or contact us today!