Hunter Douglas PowerView: Your Top Questions Answered
May 16, 2022
As smart home systems become more common, we're hearing from more and more homeowners that they want their window coverings to be automated, too. Thankfully, there are many different options out there for motorized window treatments. One of the most popular motorized operating systems in the Chattanooga, TN area is the Hunter Douglas PowerView® system.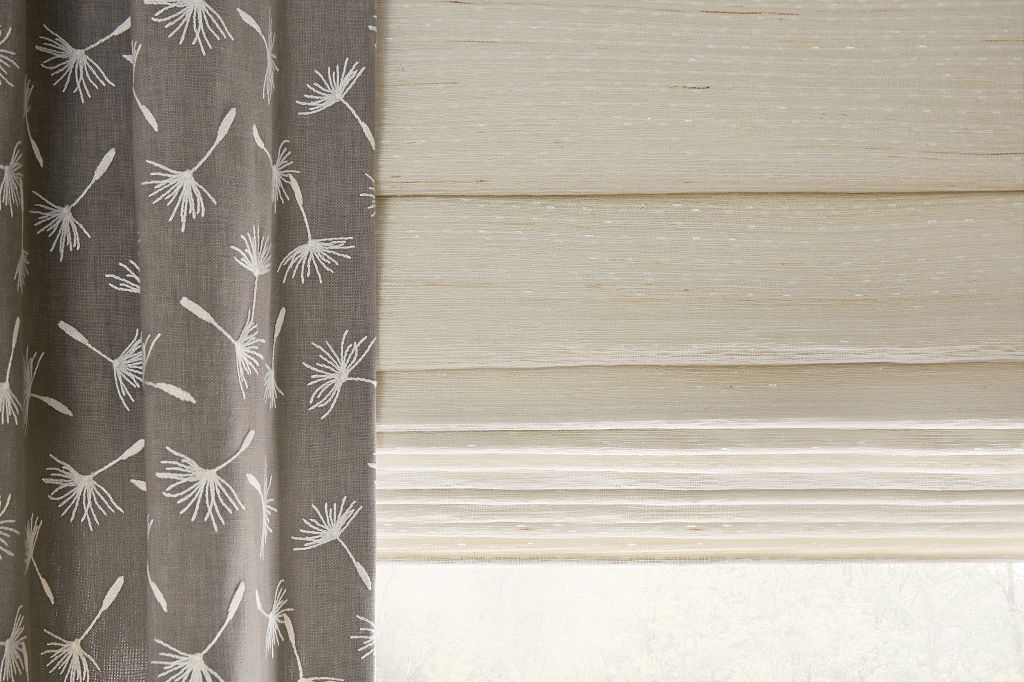 If you have questions about the PowerView system, keep reading because we'll answer them here.
At a glance:
What is Hunter Douglas PowerView?
Hunter Douglas PowerView is a motorized operating system for your shades and blinds. It allows you to control your window coverings independently from one another, giving you precise, convenient control over all your Hunter Douglas window coverings.
PowerView integrates with various control devices to automatically change your window treatments' position. That means you can raise, lower, or tilt your window coverings quickly and efficiently.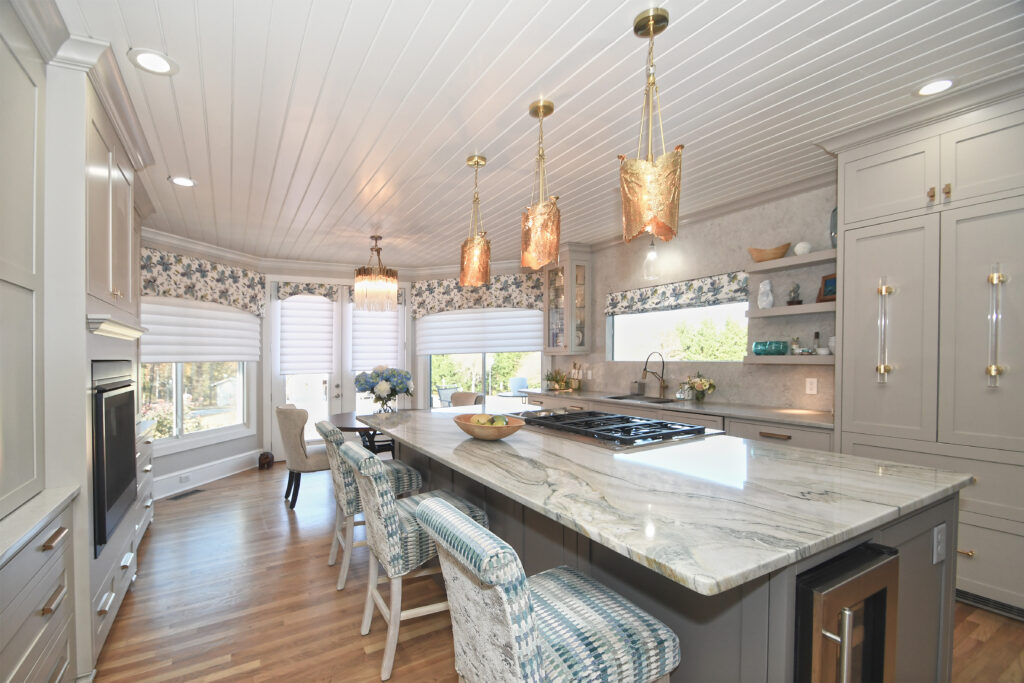 Which window coverings can be motorized with PowerView?
One of the biggest reasons we love PowerView is that it's compatible with almost all Hunter Douglas's products, including two of our favorites: Vignette® Roman shades and Silhouette® Window Shadings. PowerView is even available if you choose a top-down/bottom-up window treatment!
Read also: Everything You Need to Know About Kitchen Window Treatments
Do I need to hardwire my window coverings?
No, your PowerView shades or blinds can be powered by battery or plug-in battery supplies. In fact, most PowerView products are battery-powered and can even be powered through Hunter Douglas's rechargeable battery wand. It's one of the reasons we recommend it to so many Chattanooga area homeowners, even if you bring us in after the drywall has been installed in your new build.
Read also: New Build: When to Bring in a Window Covering Specialist
If you're worried about how the battery pack will look, don't be! The battery pack is hidden behind the window covering's headrail, so nothing will obstruct your breathtaking mountain views or detract from the beauty of your new window treatments.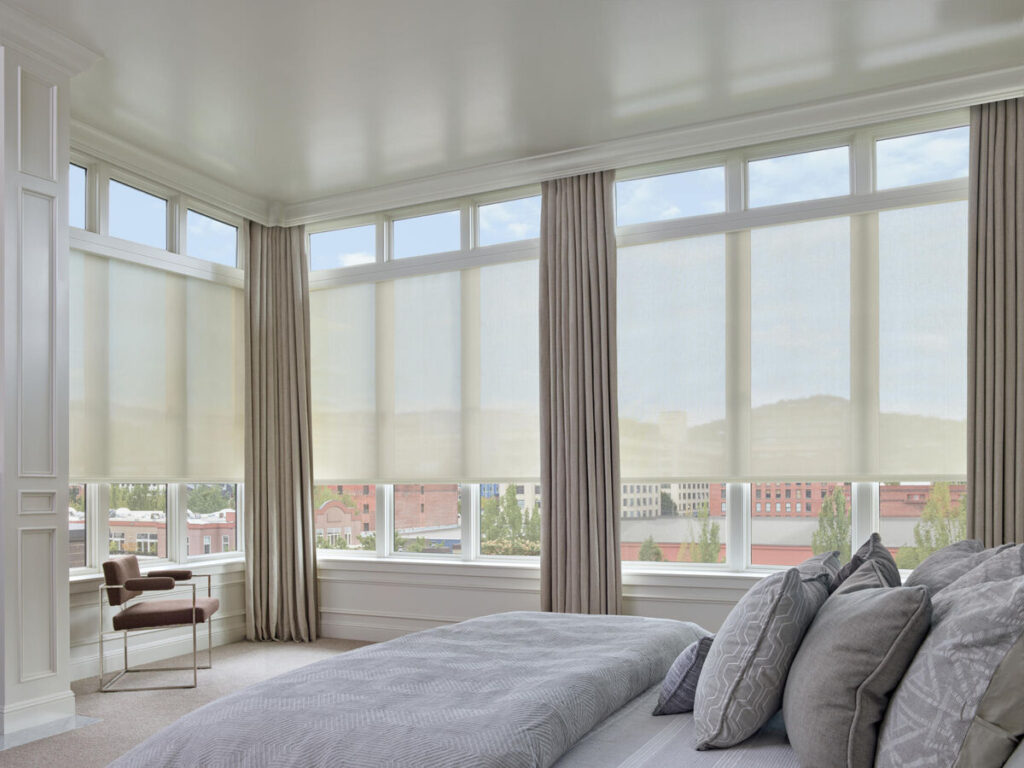 How long will the batteries last?
Depending on the size of your window covering and how often you raise or lower it, you can typically only need to replace your AA batteries or recharge your battery wand about once a year.
Read also: Adding Dimension to Layered Window Coverings with Tableaux in a Chattanooga Home
How can I control my PowerView window coverings?
As we mentioned earlier, PowerView integrates with several different devices to help you control your window treatments automatically. You can use the Hunter Douglas Pebble Remote, the PowerView app, or the PowerView Hub.
Or you can sync your window treatments with your smart home system, like Amazon Alexa, Apple Home, and Google Home, for maximum convenience. Yes, that means you can even open and close your shades through voice activation!
Read also: Smart Home Capabilities Are Not as Intimidating as You Think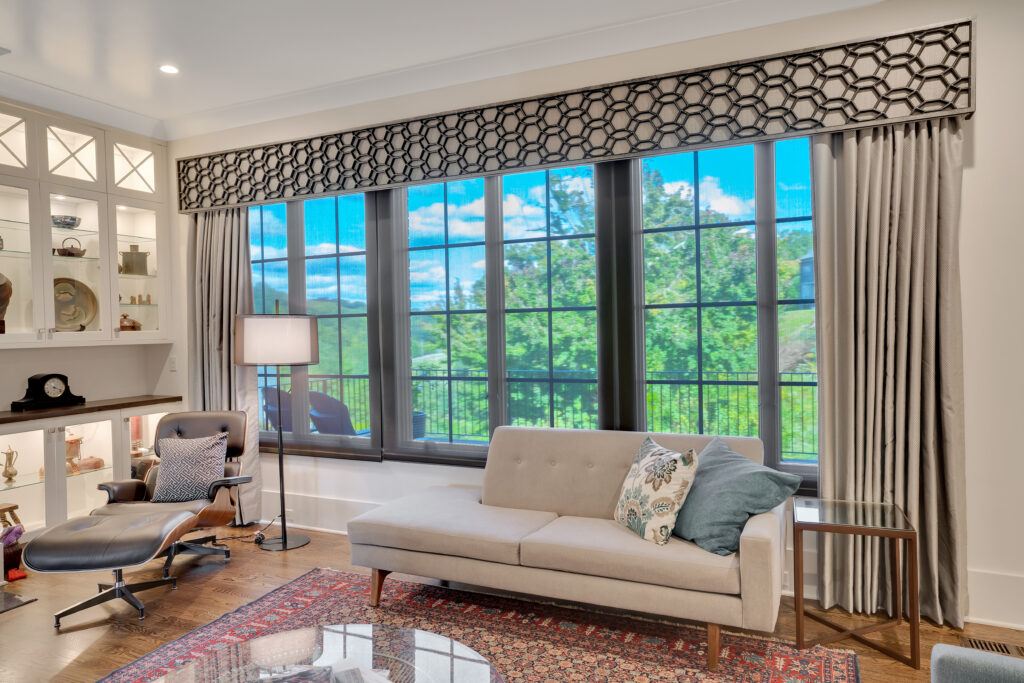 How many window treatments can I control with the Hunter Douglas Pebble Remote?
If you choose to use the Hunter Douglas Pebble Remote, you can operate many window treatments together in groups or up to six shades individually.
The Pebble Remote comes in various colors, so we can help you find the right color to match your decor. It's an excellent option for on-demand control of your window coverings!
Read also: Bright & Airy Flat Fold Roman Shades in a Tudor-Style Home in North Chattanooga
How many shades can I control through the PowerView app?
The PowerView app (available for free on the Apple App Store and Google Play) allows you to control all your shades from one place.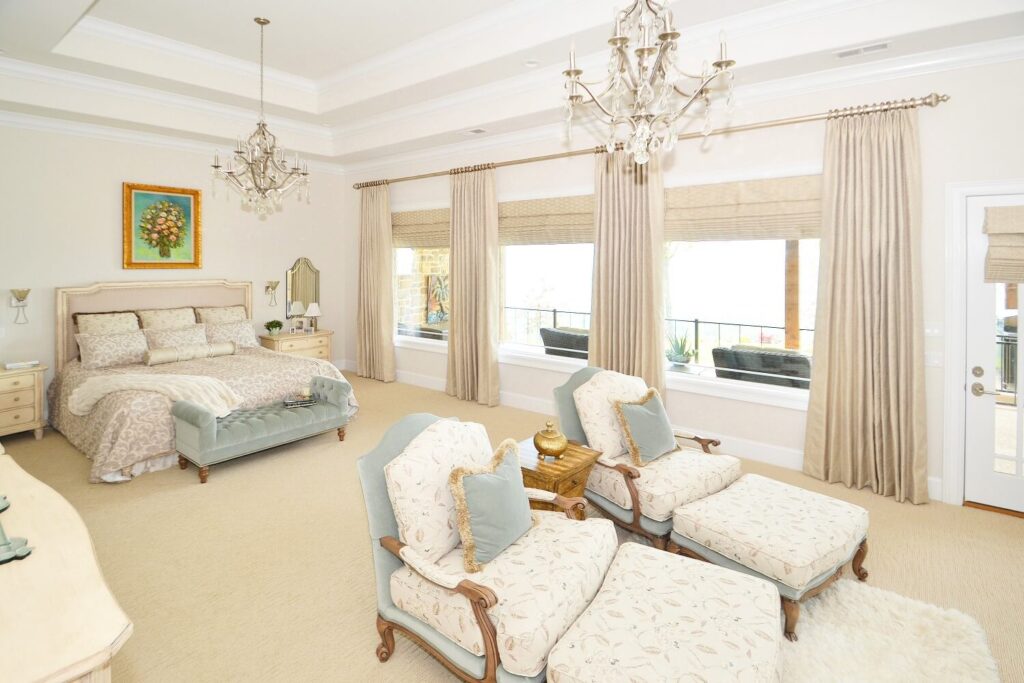 What is the Hunter Douglas PowerView Hub?
The Hunter Douglas PowerView Hub allows you to control your window treatments from your home or through the app. It connects to your home's WiFi network so you can communicate to your PowerView powered shades and blinds from your phone or tablet.
Through the PowerView Hub, you can activate various Scenes for your window treatments from anywhere through the RemoteConnect™ feature, even if you're not at home.
What is a Scene?
A Scene is a combination of pre-programmed settings to easily and quickly adjust your window coverings to the exact position you want.
You can create different Scenes within the PowerView app to meet different light and privacy needs throughout the day. Then, you can activate a Scene with a touch. And your shades will move to the perfect pre-determined positions. You can even set your Scenes to run automatically during the day.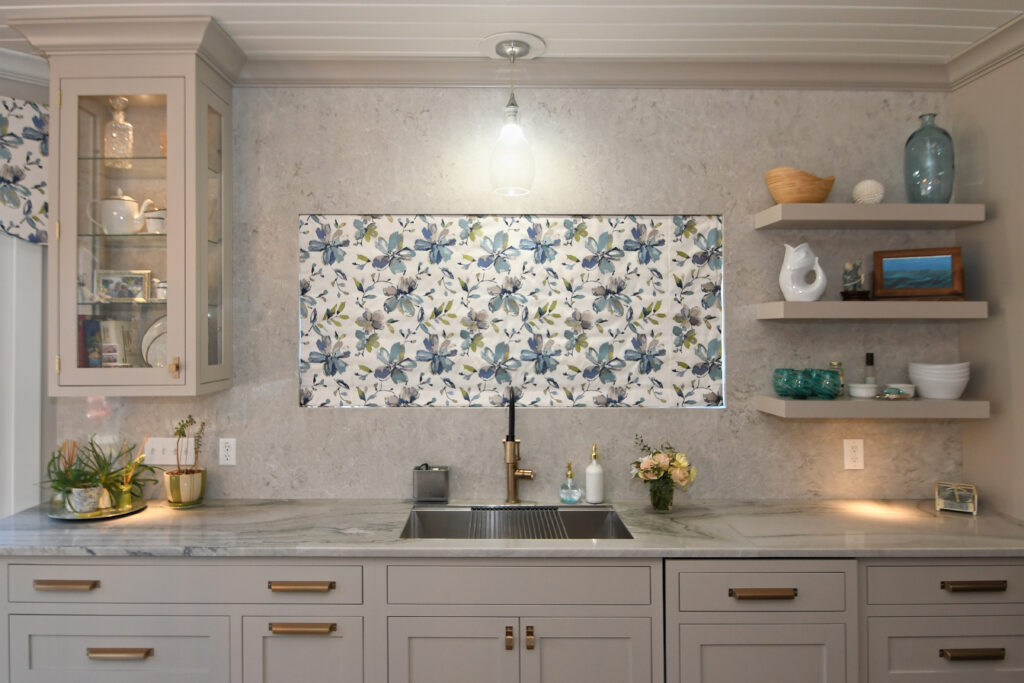 What are the top benefits of Hunter Douglas PowerView?
PowerView is one of the most popular motorized operating systems in the Chattanooga area, and it's no surprise why. Just check out these benefits PowerView technology can offer you!
1. They make your home more energy efficient
Since you can activate Scenes automatically throughout the day, you can set your PowerView system to react to temperature readings in your house or to the sun's position. Your window treatments can open and close on their own to reduce your energy use.
For example, you might have your shades close midday during the summer to keep your home from overheating. Or you might have them open throughout the day during the winter to invite natural light into the space and warm up your home. You'll have less need for your air conditioning and heating systems, equating to more energy savings.
Read also: Benefits of Motorized Window Coverings
2. PowerView shades & blinds make your home safer
If you're out of town, you can use the PowerView app to control your shades and blinds. Or you can schedule your window treatments to open and close automatically to make it look like someone is home.
3. You can automatically run routines & Scenes
Your routines and Scenes can create the perfect ambiance, temperature, and privacy level for your home so you can set your window treatments to align with your daily rhythm.
For example, you might have your blinds or shades open every morning based on the sunrise so you can wake up to soft morning sunlight. Then, you can have them close at night to fall asleep in comfortable darkness. And you can do all this without ever having to lift a finger to adjust your window coverings.
4. You can control those hard-to-reach window coverings
Because you will not have to adjust your window coverings manually, you'll never have to worry about whether you can reach them. That makes PowerView perfect for window treatments that are difficult to adjust by hand, like above your kitchen sink.
Are you ready to embrace home automation and add motorized window coverings to your Chattanooga area home? Contact us today to learn whether a Hunter Douglas PowerView system is right for you!