Smart Home Capabilities are Not as Intimating as You Think
May 16, 2022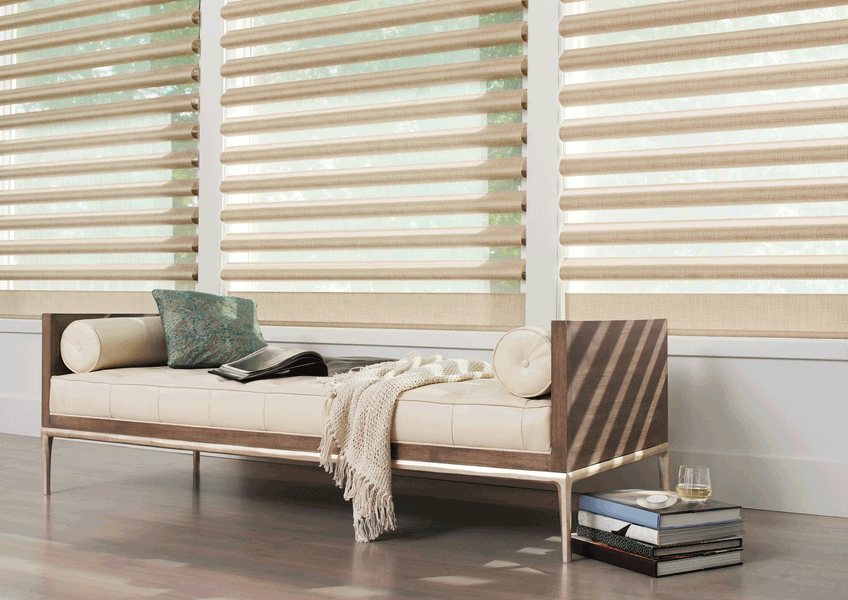 Voice assistants can control everything from your window shades to your thermostat.
Going into 2020, a lot of homeowners are upgrading to smart homes. Smart Home capabilities used to be strictly for the rich and famous, but smart home capabilities are more accessible and, at times, less expensive than one may think. Whether you already own a smart home device or are interested in upgrading, this blog post will explain easy ways to get started!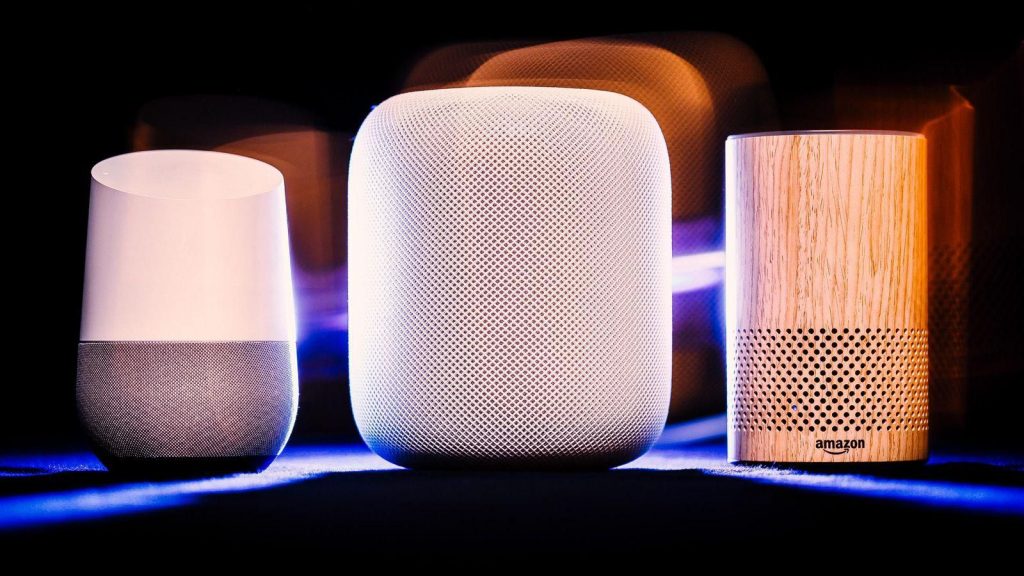 There are hundreds of smart home devices from connected lights to thermostats to wall outlets. To operate most of them you need to download a device-specific app. While that's not a huge deal if you're using just one device, the process can get increasingly complicated the more devices you install.
Rather than just being an addition to your smart home setup, we recommend that a voice assistant device acts as your main smart home hub.
There are three major voice assistant devices: Amazon Alexa, Google Home / Nest, Apple HomeKit (Siri). We recommend choosing one of the three & building your smart home networks around that one voice assistant. Once you've paired your smart home devices with Alexa, Google, or Siri, you'll be able to control everything using your voice.
How to Set up Your Voice Control Assistant to Run Your Smart Home
Unlike setting up other smart home devices, pairing devices with Alexa, Google, or Siri is a fairly simple process. To do so, you'll need to launch the voice assistant's app on your computer or phone, and then enable or connect the "skill" or hubs for each of your other smart devices.  For instance, if you have smart lights and a smart thermostat, you'll need to enable the "skill" or connect the hub both of them individually in order for them to work. Enabling a "skill" or connecting a hub, in most cases, is literally as easy as pressing a button.
Once you've enabled a particular device, some smart home devices also require you to pair your device with your smart assistant, a process that's done simply by saying "Pair Devices" to Alexa, Google, or Siri and letting the assistant do its thing. The assistant will find your smart light bulb, thermostat, smart smoke detector, or other device and handle the connection process. If you're just getting started building out your smart home, then here's a list of some of the smart home devices that are currently compatible with voice assistants and bring your home into the future!
Lock Your Front Door with a Voice Assistant
If you have a smart lock, then you can use your assistant to lock your door. You can ask Alexa, Google, or Siri questions like "Alexa, is the front door locked?" to make sure everything is safe and secure before heading to bed.
You can also use Alexa, Google, or Siri to lock your door once you're inside. For security reasons; however, the feature does not work for unlocking the door.
Control Your Thermostat with a Voice Assistant
You're already comfortable on the couch when you realize it's just a little too warm. Rather than get up and turn the thermostat down, an Alexa, Google, or Siri integration can make it so you can just ask your voice control assistant to adjust the temp for you.
Voice control assistants works with a number of different thermostats including Carrier, Honeywell, and Sensi. The most well-known thermostat with voice control assistant compatibility, however, is probably Nest.
Once you have the Nest connected to your voice control assistant, you can ask it to do things like changes the temperature on a certain floor of your home to something different, or bring the temp in the whole home down by a few degrees. If you're not sure whether it's hot in your house or you're having a hot flash, you can also simply ask Alexa what the temperature is.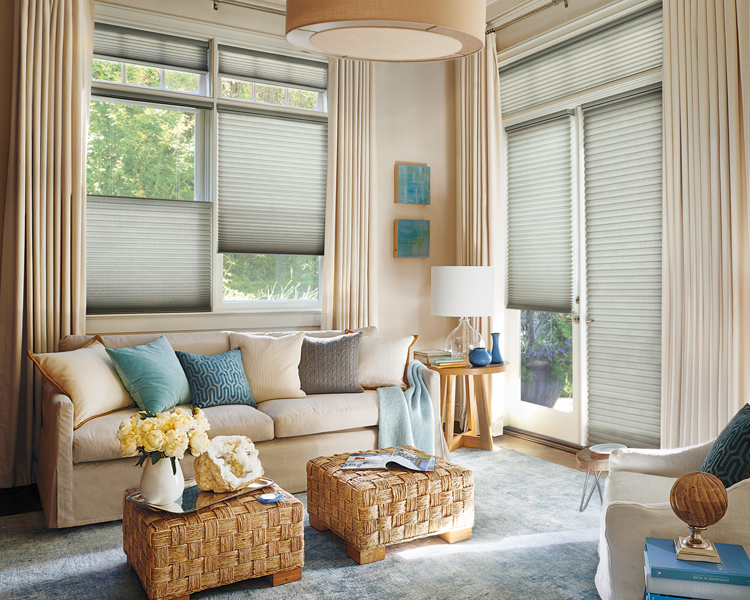 Control Your Window Shades with a Voice Assistant
When it comes to visions of the smart home, your smart window coverings rolling up to reveal your Chattanooga Mountain view is pretty much peak future living. And smart window treatments are just starting to take shape. There are now a host of different options open to those looking to control blinds and shades remotely – and as you'd expect, compatibility with voice control assistants like Amazon Alexa, Google Assistant and Siri via Apple HomeKit is our number one requested smart window covering!
With smart window coverings, controlling your shades with your voice assistant is now easier than ever. These shades can pair directly to a smart hub, allowing you to automate your shades, control them with voice commands through your voice assistant, remote, or use them with your smartphone. At High Country Drapery Designs, we can make any window covering smart home friendly! Custom voice controlled Roman shades and drapery are the highest-end smart window treatments. Or pair your stationary drapery with one of Hunter Douglas's smart shade products for a high-tech layered look. We can even turn your current window coverings into smart window coverings with quick visit to our work room.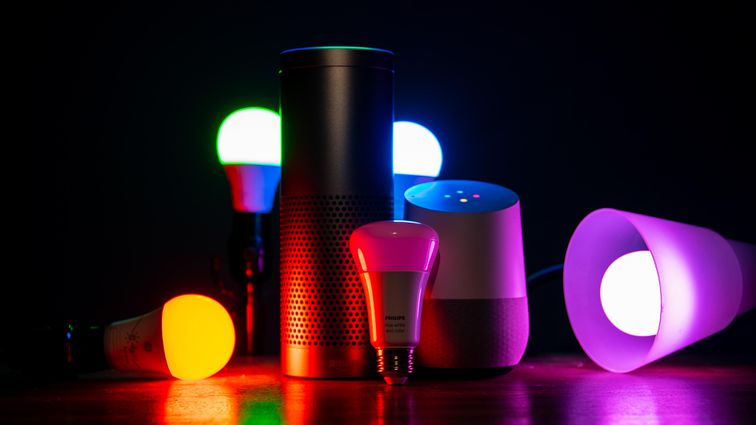 Power Your Lights On and Off with a Voice Assistant
When it comes to smart lights, you have the choice of using a smart bulb or a smart plug. We recommend smart bulbs for lights because you can control more than just "on" & "off" power. After you've paired to your voice control assistant, you need to group the bulbs within your voice control assistant app, so that they're divided by room or floor. Once enabled, you can both power the lights on and off, set different brightness settings, activate different scene settings you've already set up for rooms, and even with some bulbs, change color.
With most smart bulbs, you can customize the name of the light and ask your voice control assistant to control the lights by name. For instance, you can ask your voice control assistant to turn on your porch lights or dim the lights in your bedroom.
Control Any Electronic with a Smart Plug paired with a Voice Assistant
With a smart plug, you can literally control anything that you plug in. The switches aren't powerful enough to do things such as changing the channel on your TV or dim your lights, but they can handle basic on/off functionality for anything that's connected to them.
Try it with something like a fan in the summer, or an electric space heater in the winter. The functionality with smart plugs are only limited by your imagination, and much like the lights, you'll have to pair your voice assistant with each plug and customize the plug's name in your app.
More smart home integrations and devices are being created every day. With Your voice assistant as the hub of your smart home, you can get things done in twice the time with half the effort.