Top 5 Reasons You Need Motorized Window Coverings in Your Chattanooga Home
May 16, 2022
High-tech window coverings aren't just a trend; they are here to stay. Motorized window treatments can be part of an all-encompassing smart home plan and connect to your existing system, including Amazon Alexa, Google Nest, or Apple Home. But, is it worth it to add motorized window coverings to your Chattanooga, TN home? We certainly think so! Keep reading to learn five benefits of motorized window treatments.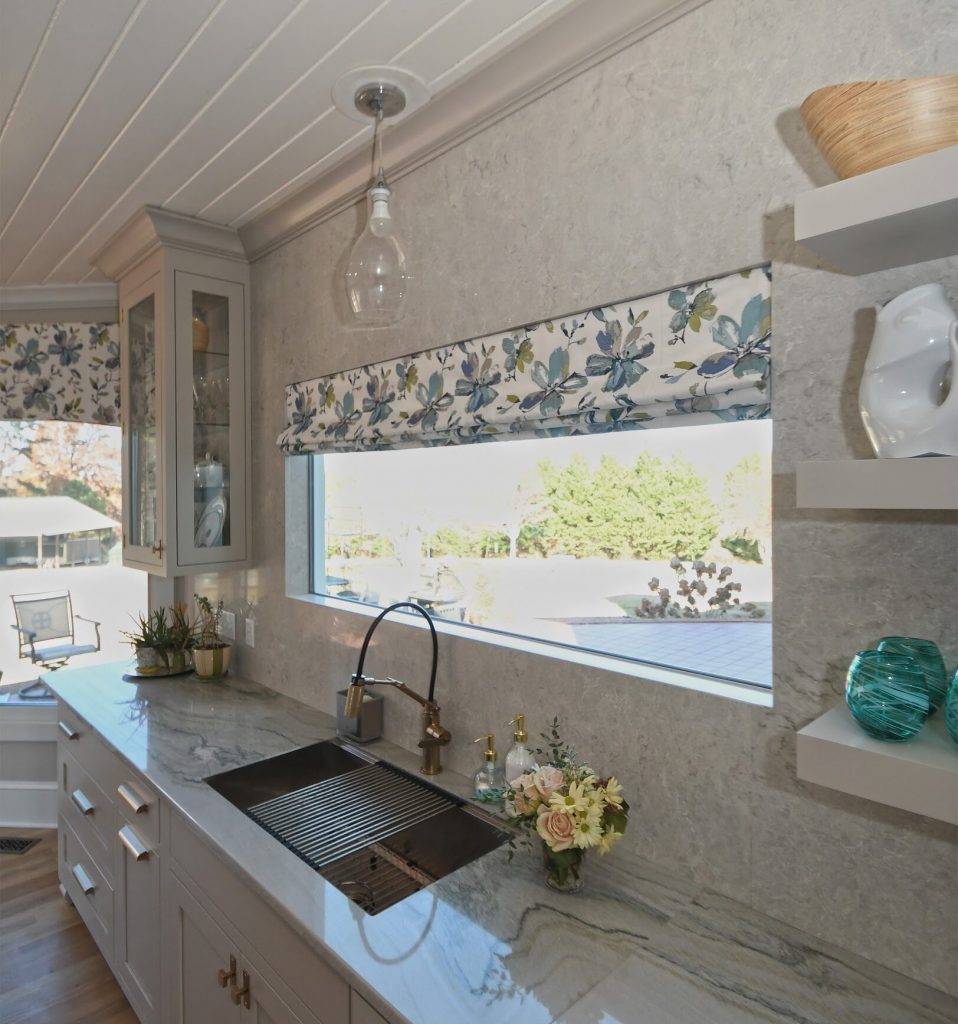 Motorized window treatments are convenient
For many people, the convenience of motorized window coverings is probably one of the biggest reasons to add them to your home. Home automation is becoming more and more intuitive and easier to use. Now you can automate those time-consuming, difficult, and repetitive tasks (especially for those hard-to-reach windows).
This can be a huge time saver, especially if you have a lot of windows in your home. And why shouldn't you have a lot of windows? You chose your house because of the location, and you want to see those gorgeous mountain views from any room. But, having to go from room to room to open your shades and draperies each morning and close them each night can be a huge hassle.
By installing motorized window coverings and tying them to your existing smart home system, you can raise and lower them at the touch of a button or the sound of your voice. You can even set up a schedule to automatically raise or lower them based on your habits and routines. For example, you can set your window coverings to open automatically at sunrise, so you're woken up gently and naturally, instead of being jolted awake by your alarm clock.
Read also: Smart Home Capabilities are Not as Intimidating as You Think

They're energy-efficient
Motorized window treatments are a great energy management system to help you go green. They are a quick and convenient way to save energy and money while creating a more pleasant home environment.
You can control your motorized blinds or shades to keep rooms cooler throughout the summer months. When the sun streams in through your windows, your air conditioner may go into overdrive to keep your home cool. By setting your window coverings to close during the hottest and brightest parts of the day, you can keep the cooler air in your home so your air conditioner won't have to run as much.
During the winter, you can do just the opposite. You can set your window coverings to open when the sun is the hottest and brightest to bring warmth into your home, so you don't have to run your heat continuously.
Motorized window coverings can also offer incredible light control. You can open your shades to let in as much natural light as possible, so you don't have to turn on your lighting. You can set your blinds or shades to open and close at specific times during the day to make the most of the natural light. All that energy you're saving will add up and save you money throughout the years.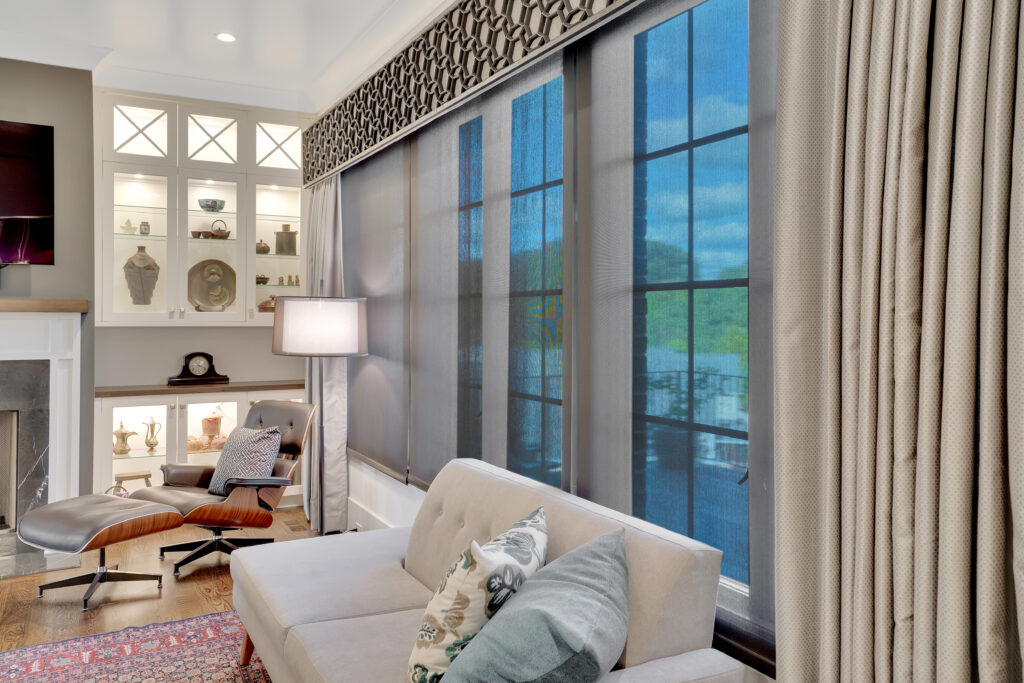 They protect your furniture & decor
The same sun that makes your air conditioner run constantly can also damage your upholstery, artwork, decor, flooring, and paint. Direct sun exposure can cause discoloration, fading, and irreversible damage to the items in your home. By closing your window coverings during the brightest part of the day, you can add longevity to your home's interior.
Of course, any window covering can do that, but you have to remember to close them manually. With motorized window treatments, you can set your shades to open and close automatically. Your shades can also let in soft, filtered sunlight that will diminish the risk of fading and discoloration. This can help you protect your home by controlling how much light enters a room throughout the day.
Read also: Lighting Filtering vs. Room Darkening Window Coverings

Motorized window coverings offer safety & security
You may already keep your lights on a timer when you're out of town to make it look like you're at home. Now, you can do the same thing with your window coverings. You can set your motorized shades and blinds to move up and down throughout the day to make it look like someone's there, even when you're on vacation hundreds of miles away.
Many smart home systems will even allow your window coverings (and lights) to operate randomly rather than using a predictable pattern to give your home a true lived-in appearance. Because of these features, you can prevent nosy neighbors or passersby from peeking into your home, making motorized window coverings more of a deterrent to potential thieves than other window treatment options.
Not only can motorized window coverings keep your home secure, but they can also keep your family safe at home. If you have young children, shades and blinds with cords can be a big safety hazard for kids (and pets). They pose a suffocation risk because children can become entangled in them. But motorized shades and blinds are cordless, making them a safer option for your family.
Read also: Window Treatment Operating Systems: Manual, Cordless, and Motorized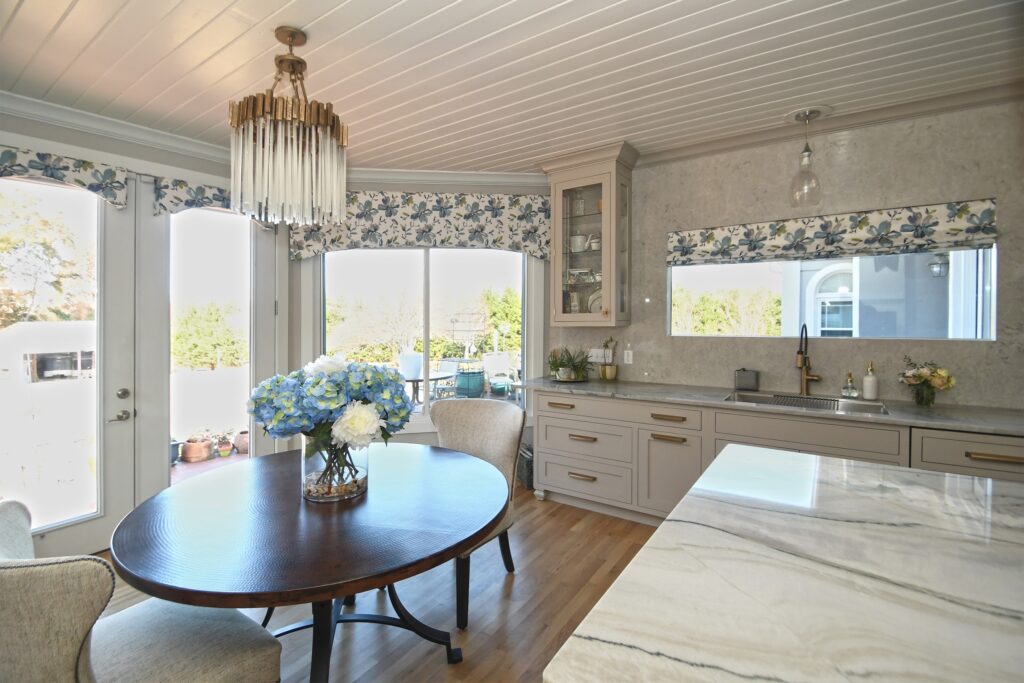 Motorized window treatments add style to your home
Motorized window coverings have come a long way in terms of appearance. They now come in countless designs, styles, colors, and materials, so you don't have to worry about them looking too modern in your home.
In fact, we can motorize just about any window covering, even draperies. If you'd prefer a sleek shade that adds function and fashion to a room, we can do that, too! We love how motorized shades look layered with draperies and cornices to create a stunning look custom-made just for you. Since we can hide the hardware, no one will even know you have motorized shades until you choose to show them off.
Are you ready to design the perfect motorized window treatments for your home? Let's chat! Schedule a complimentary consultation today. We can't wait to work on your next project!