Trend Report: Top 9 Window Treatment Trends to Watch in 2021
May 16, 2022
Are you as ready for 2021 as we are? Next year's home decor trends have evolved from the lessons we've learned in 2020 — from celebrating moments of joy in the home to simplifying our lives with automation to embracing virtual communication, atond more. Many of next year's interior design trends will pour over into window treatments, too. Keep reading to learn more about nine window coverings trends you can expect to see in 2021.
Color & drama
There will be a lot more color next year. Neutrals have been en vogue for several years, and those will never really go out of style (especially in transitional style homes), but using deeper colors in your decor can add moments of cheerfulness. Since we've all been stuck at home for most of 2020, we have started to look for reminders that life can be joyous and happy — and color helps us do just that!
Read also: Top Color Trends for 2021: Natural Palettes & Vibrant Pops of Color
When it comes to your window coverings, we're excited to embrace this trend. We love using Carole Fabrics to provide an excellent color match for your next project. They offer an extensive collection of fabrics in any color, helping us find the perfect one for you. When we create your window treatments, we'll blackout line your drapery panels or Roman shades so that the light doesn't filter through and you can see the true color of the fabric.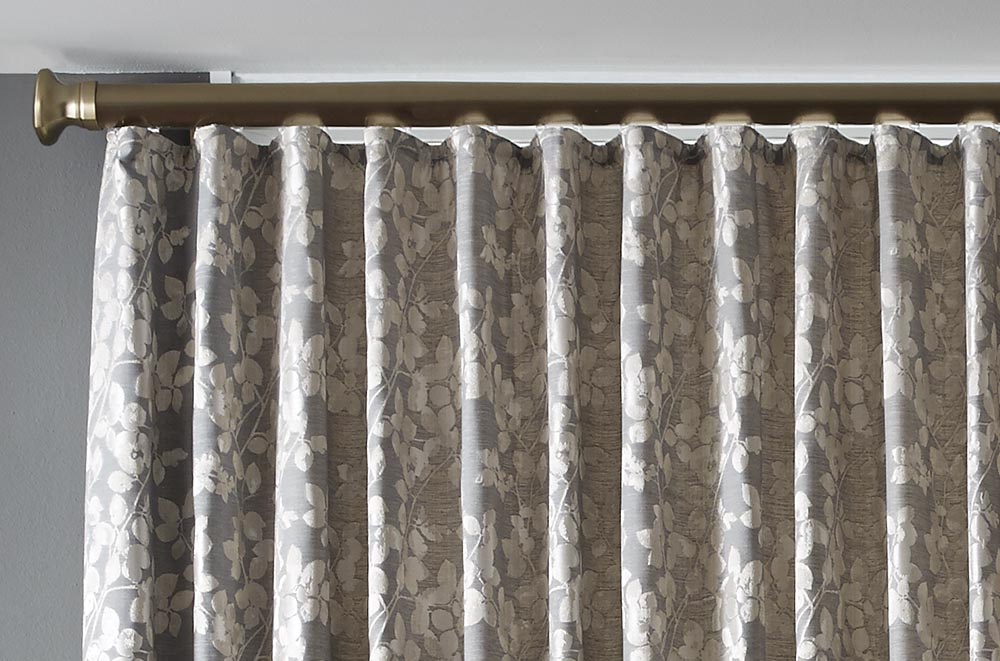 Minimalist hardware
You fell in love with your home because of its location. And, we're firm believers that your window coverings should not obstruct your gorgeous mountain, river, or valley views. The latest trend in hardware agrees with us. Minimalist hardware, like a French return, is gaining popularity because it is sleek and less pronounced, so nothing gets in the way of your view.
Motorization & automation
Motorization and automation have been around for a while in hard treatments, like blinds and roller shades. It has been really exciting to see this trend move into the soft treatments, like drapery and Roman shades.
We work with a local company to help us create the components needed to motorize any soft treatment. Our expert installers set up and program your new window coverings, so you can start using them right away. Your motorized window coverings integrate into your existing home automation system, making your life easier.
Motorization and automation also make your home more energy-efficient. You can lower your shades or close your drapery automatically to block out the sun to keep your house cooler during the summer. You can also raise your shades or open your drapery automatically to let in the sun and warm up your home during the colder months.
Read also: Benefits of Motorized Window Coverings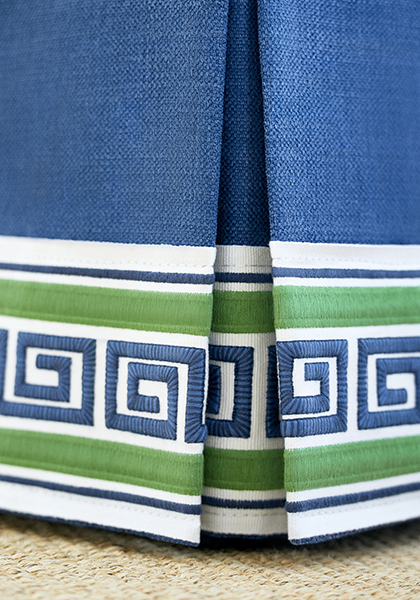 Box pleating
Box pleated drapery has been making a comeback recently, and we love it in any style home. A box pleat is created by folding two lengths of fabric away from each other in opposite directions, so they meet in the middle at the back of the fold.
A box pleat creates a clean and versatile look, meaning you can embrace it no matter your home style. We particularly love it in traditional homes, though, because box pleated drapery always looks full and luxurious. In traditional style homes, you may not have a lot of space to the right and left of your windows. The box pleat uses less fabric than the Euro pleat, so you can open your drapery without obstructing your mountain views. But, you'll still have the full and lush look you want from your window coverings.
Read also: Trend Alert: Box Pleat Drapery for Your Clients' Homes
Customization
Customized window coverings will be a huge trend in 2021 because homeowners want their home to truly reflect them and their style. When you work with High Country Drapery Designs, we can help you customize every aspect of your window treatments. We can paint fascia to match your trim for a truly built-in look. We can also help you pick custom fabrics to add texture, pattern, and color to your windows. If you choose to layer your window coverings, then you can customize them even more!
Read also: Everything You Need to Know About Layering Window Treatments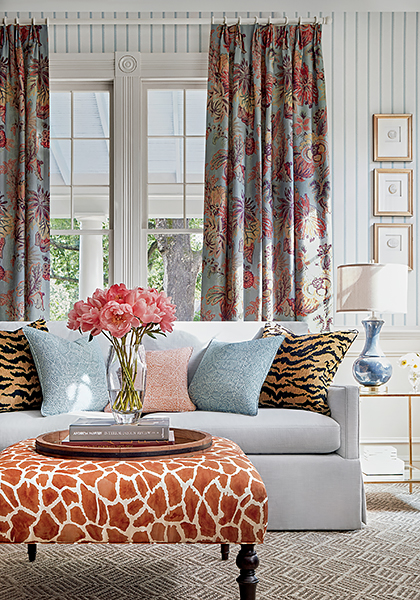 More embellishments
A fun way to customize your window coverings is by adding embellishments. We can help you find the perfect trim to add as a finishing touch to your window treatments. By embellishing your drapery and Roman Shades, you can ensure you have a one-of-a-kind look that matches your home style perfectly.
You can also add embellishments like tassels and fringe to your window coverings to embrace one of our favorite trends from this year, which will continue into the 2020s: neo-deco.
Read also: Trend Watch: Fabric Covered Walls
Texture
Window coverings are a great way to add texture to any room. Instead of choosing a high sheen fabric, opt for a more natural fabric, like linen, to add dimension to your drapery panels, Roman shades, or cornices. You can also use woven wood shades made of natural materials, like bamboo, grasses, reeds, and jute, to bring more warmth and texture into a room.
Read also: Adding Dimension to Layered Window Coverings with Tableaux in a Chattanooga Home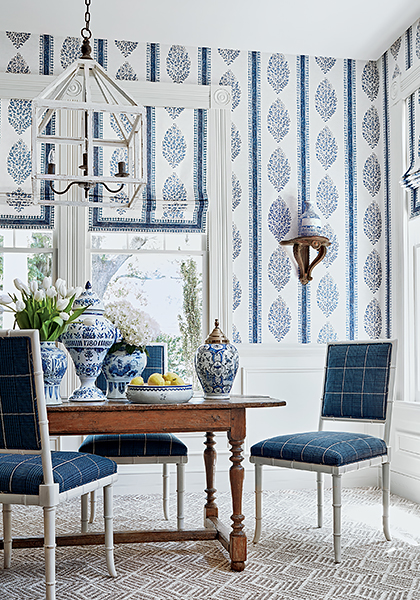 Traditional style
Traditional style is back in a big way. We expect to see balloon shades and top treatments, which were popular in the 1990s, more often in 2021.
Read also: Trend Report: Grandmillennial Style
Virtual communication
It's no secret that virtual communication isn't limited to window coverings. We've all become experts in Zoom, online scheduling, and file sharing this year.
In 2021, High Country Drapery Designs will continue to use these newfound skills. We can stay in touch with you without any barriers and without worrying about what happens in the coming year. Contact us today!