Trend Watch: Fabric Covered Walls
May 16, 2022
For cozy chic walls, nothing feels as good as fabric.
Covering walls with fabric adds warmth and cozy texture you can't get with paint or wallpaper. It's also great for sound dampening and covering less than perfect walls. For bedrooms, libraries and media rooms, upholstered walls feel as good as they look.
Choosing your look
A fabric-covered wall can be as temporary or permanent as you want. It all depends on the method we use to hang your fabric. Here are three great options: Staple it, Starch it, and Drape it!
Tips for choosing fabric
Fabric covered walls are best in rooms with low traffic
Go for wider width, lighter weight fabrics that don't stretch
Avoid upholstering walls where water or cooking odors could be a problem
We have hundreds of designer fabric to choose from and can help you determine the best one for your space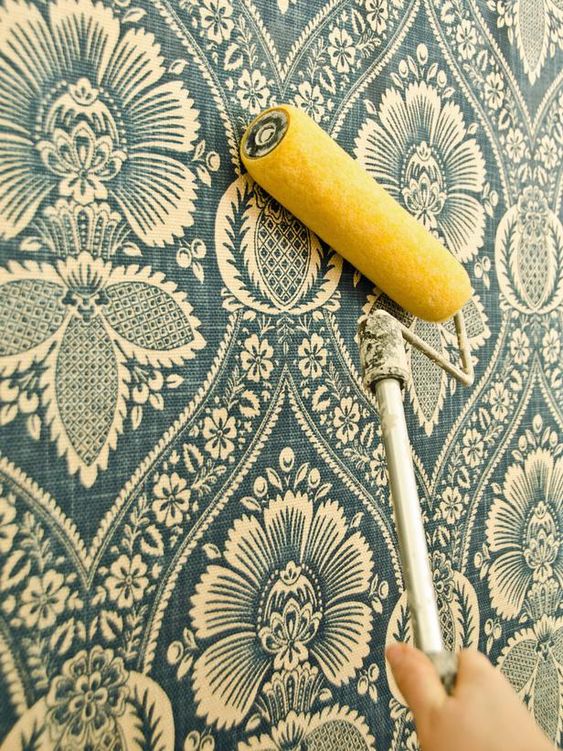 Staple it
Much like upholstering a chair seat, this method uses staples to adhere fabric to the wall. This is the easiest approach for covering drywall. If you have plastered walls, we'll need to attach lath strips to the wall first, so we can staple into the softer wood. For an extra plush look, we can cover your wall with batting before adding the fabric.
Starch it
Rather than stapling, we can treat fabric like wallpaper by attaching it with liquid starch. If you choose this method, we suggest picking a lighter weight fabric like muslin or tulle. Starching is a good choice if you think you may change your mind later. Starched fabric can be removed by dampening it enough to peel off, then washing the walls with soap and water.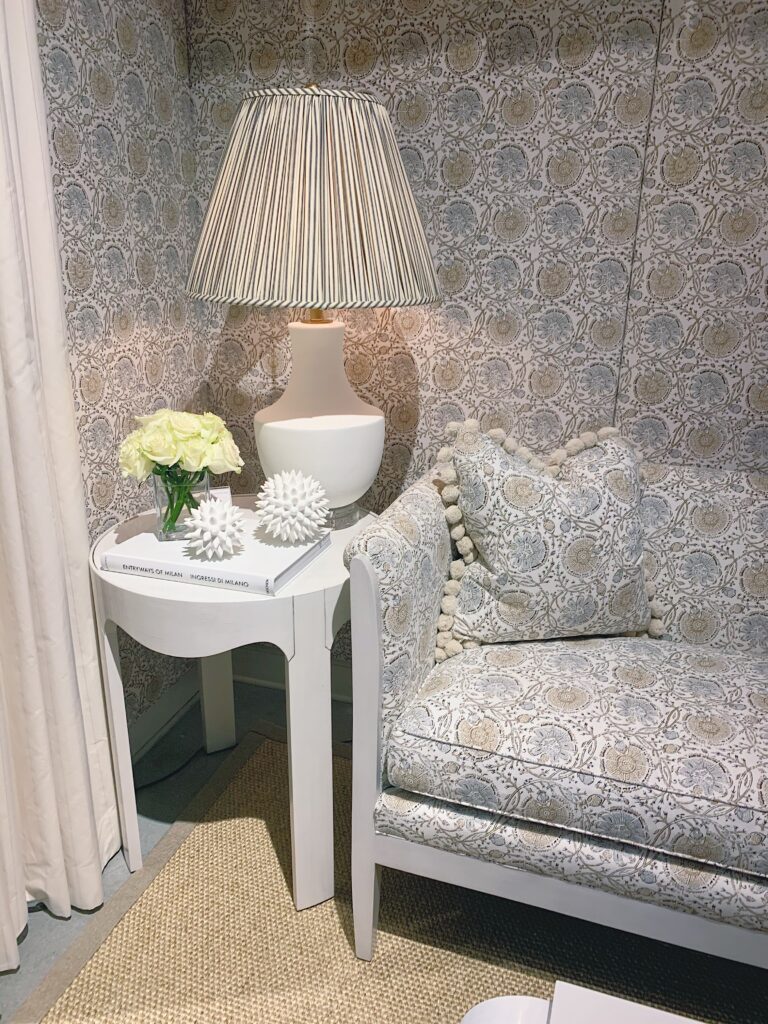 Read also: Tips & Tricks for Buying at High Point Market
Drape it
This is the least invasive way to add an upholstered-look to your walls. We will run drapery rods along the ceiling and create custom curtains just like we would for a window, but instead of covering a window, we will be covering a wall floor to ceiling. The most popular drapery for this kind of wall covering is euro-pleated or box pleated drapery.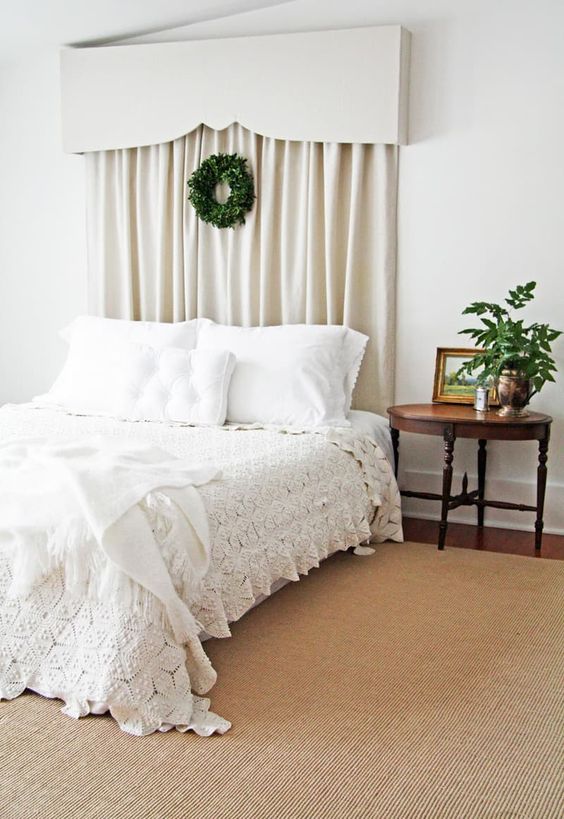 Wall Top Treatment
Top treatments are making a maximalist comeback. Some designers are pairing top treatments with full wall drapery and others are using them to frame a vignette in a sitting room or bedroom. We love the use of a cornice on a wall- it adds dimensional luxurious feel to the room.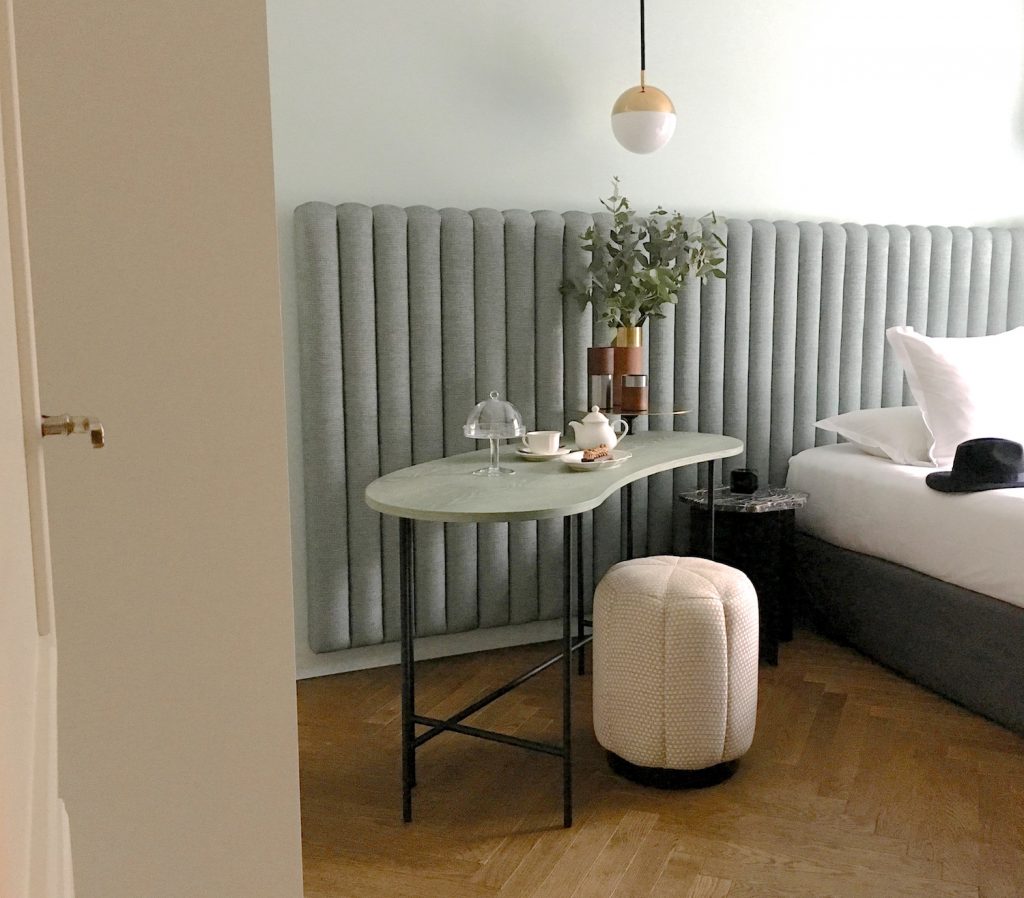 Full Wall Channel Tufting Upholstery
It's become on trend to extend channel tufting the full length of the wall to create a statement. Whether you are extending a headboard or banquette, this look is very boutique and inspired by the hospitality industry. If you are interested in full-wall channel tufting, then we will create the upholstered piece in our workroom and install it to the wall like heavy furniture or built ins.
Feeling overwhelmed? Don't let full-wall fabric intimidate you. We will be there every step of the way from fabric selection to measurements to installation. Call us today to get started on your full-wall fabric project!