How to Embrace Sustainability at Home with Eco-Friendly Window Treatments
May 16, 2022
Being mindful of the environment is a lifetime commitment. If you've been thinking about making your southern home more eco-friendly and sustainable, you may have thought about using energy-saving lightbulbs or installing solar panels on your roof. But your window coverings can help you embrace sustainability, too.
Window treatment manufacturers, designers, and workrooms have become increasingly aware of where their products are sourced from. They want to ensure their window treatment products are made from eco-friendly, recycled, or sustainable materials and help lower your energy footprint. Companies, like High Country Drapery Designs, can work with you to create a greener home. Today, we wanted to share just a few ways you can embrace sustainability when choosing custom window coverings.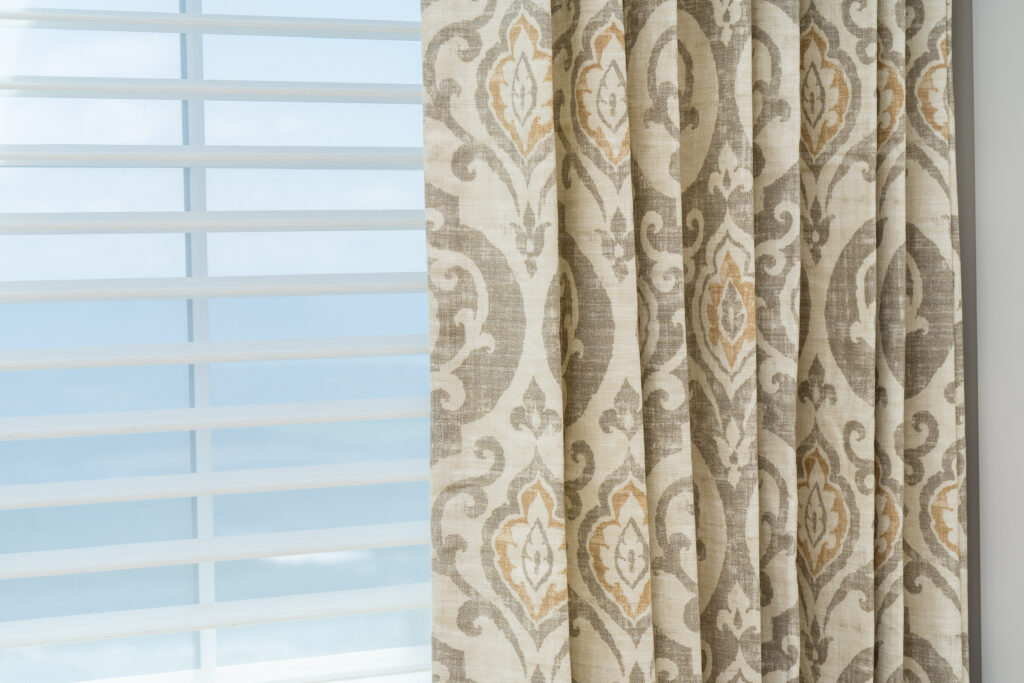 Select window treatments that increase energy efficiency
Your home can lose a significant amount of heating and cooling properties through its windows. This leads to lost money and wasted energy because you may have to adjust your thermostat to compensate. You can prevent some of the heating and cooling loss by choosing well-insulated windows. But the right window coverings can also improve your southern home's energy efficiency by helping retain the heat in the window and the cool air in the summer.
Some of our favorite window treatment options to reduce energy loss in your home are
Our team can help you find the perfect eco-friendly window coverings that match your style and enhance your interior design.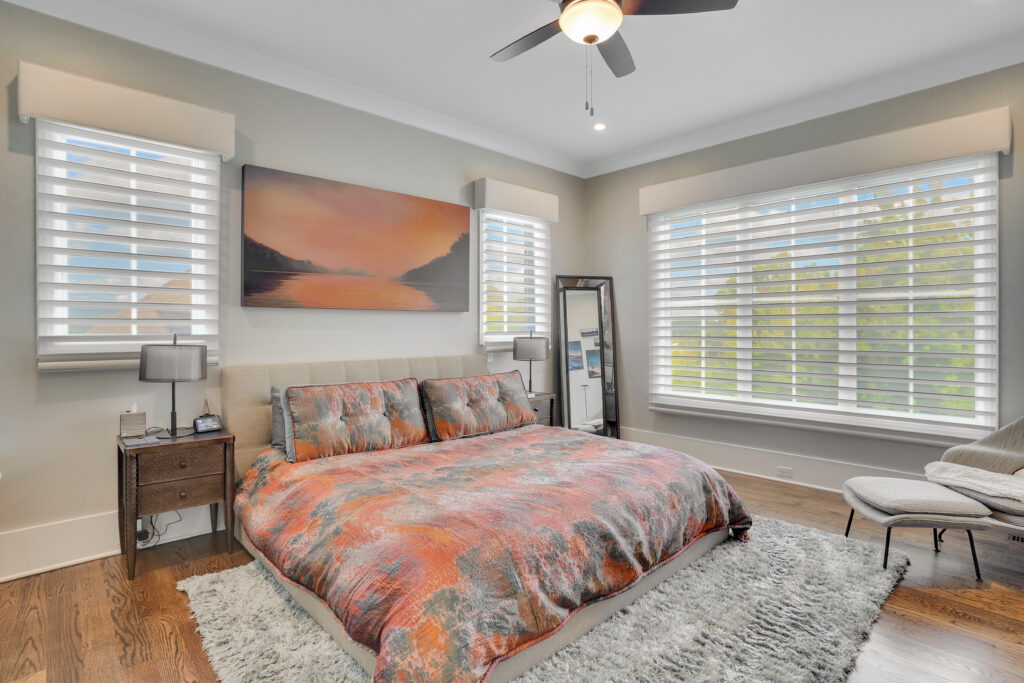 Embrace home automation
By adding motorized window coverings and smart-home capabilities, you will not have to hurry home from work to close your blinds or shades every time the weather changes. With systems like Hunter Douglas PowerView®, you can create a schedule so your window treatments open and close at pre-determined times. Or, you can pair your window coverings with a Nest thermostat (for example) to raise and lower them at the best times to maximize energy efficiency. Our installation experts can integrate your automated window treatments with a multitude of smart-home systems, including Google Nest, Amazon Alexa, and Apple Home.
Read also: Top 5 Reasons You Need Motorized Window Coverings in Your Chattanooga Home
Opt for Hunter Douglas products
We love installing Hunter Douglas products, not only for their automation but because the company is a leader in energy-efficient window coverings that reduce greenhouse gases and save energy resources. They are committed to reducing their environmental impact by reducing energy consumption by 15 percent, water use by 40 percent, and total carbon emissions by 20 percent over a three-year period.
Some of our favorite eco-friendly Hunter Douglas products include Duette® Honeycomb Shades, Silhouette® Window Shadings, Vignette® Modern Roman Shades, Luminette® Privacy Sheers, and Pirouette® Window Shadings. Duette shades, in particular, have air pocket cells that help insulate your home and keep heat out during warm days and heat in during cold days.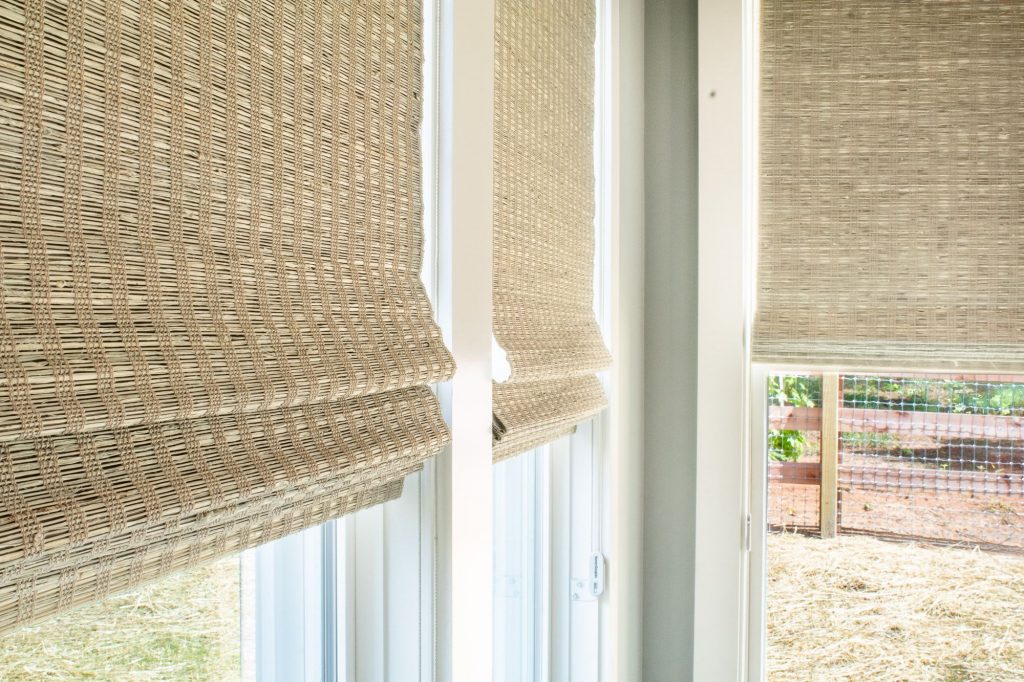 Choose sustainable materials
Another great way to make sure your southern home is eco-friendly is to use sustainable materials in your window coverings.
Recycled materials
Hunter Douglas offers a collection of screen shade fabric called GreenScreen® Sea-Tex™. The material is made from yarn spun out of recovered coastal and marine plastic. It's estimated that nine million tons of plastic waste are dumped into oceans each year. Hunter Douglas' GreenScreen Sea-Tex fabric is part of a program that has reclaimed over 30 tons of plastic waste washed ashore. If you choose this fabric, not only are you helping clean our oceans, but you're also receiving a beautiful screen shade that provides privacy, UV protection, and sun glare control.
Read also: Enjoy Your Outdoor Living Spaces in Chattanooga, TN with Retractable Insect Screens & Solar Shades
Natural fibers
Another option is to use natural fibers like bamboo, jute, wood, reeds, and grasses because they are biodegradable and make beautiful woven wood shades. If you prefer draperies, top treatments, or Roman shades, you can opt for organic cotton, which is also renewable, sustainable, and biodegradable. By choosing natural fabrics and materials, you'll reduce the use of synthetic materials while adding warmth, personality, and texture to your southern home.
Read also: 7 of Our Favorite Cozy Fabrics for Your Next Soft Goods Project
Upcycled & preloved fabrics
Not only can you choose recycled or sustainable materials, but you can also upcycle textiles that have seen better days. If you have fabric from a previous project (like old draperies that don't fit in your new home) and that fabric is mostly intact, we can repurpose it and turn it into gorgeous draperies, cushions, or Roman shades.
Read also: Repurposing Fabric for an Upcycled Custom Project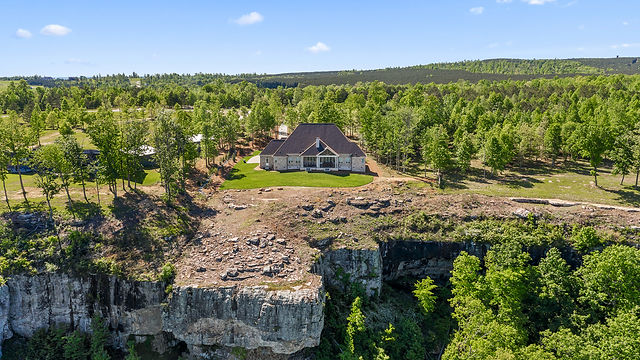 Make your home more eco-friendly with High Country Drapery Designs
Our team is actively embracing sustainability, and we want to make it easy for you to do so in your own home in the southeast. Eco-friendly window treatments can add style, comfort, and functionality to your space while allowing you to give back to the earth. Our window coverings can help boost your home's energy efficiency to save power, and our large selection of sustainable fabrics can help you feel good about the products you're buying.
Let us help you find the right eco-friendly window treatments for your home. Get started with a complimentary design consultation!