Roller Shades: 5 Reasons You'll Love Them in Your Chattanooga Area Home
May 16, 2022
Are you looking for a window covering that can work in any room in your home? Look no further than the roller shade. The roller shade is a classic option that has remained popular because of its timeless simplicity and versatility.
Roller shades are simple window treatments made of a solid sheet of material instead of having individual slats or veins. They are lowered and raised using a roller function (that's how they got their name!). When you pull down the shade, the roller turns, and the material extends to cover your window. When pushed in the opposite direction, the material rewraps around the roller mechanism, and the material is shortened.
We absolutely love creating and installing roller shades in the Chattanooga area. Keep reading to learn five reasons you should use roller shades in your home.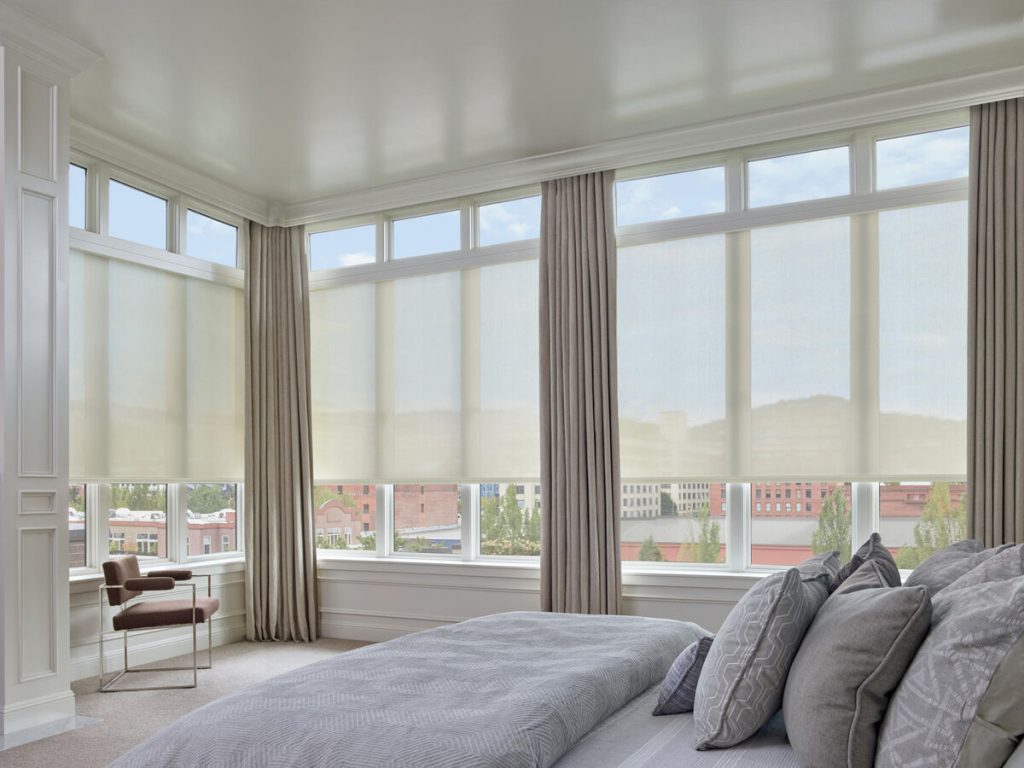 1. Roller shades won't obstruct your views
Do you want anything to get in the way of your gorgeous mountain views? Of course not! If you have a large wall of windows, roller shades are a great option because they seamlessly blend into each window. Their slim profile and minimal design will enhance your decor without taking away from your breathtaking views.
When raised, your roller shades will seem to disappear in a way that other window coverings don't. That makes them great for rooms where you want sunlight at specific points of the day — like sunrooms, closed lanais, and sitting rooms — but want to limit how much light streams in at other times.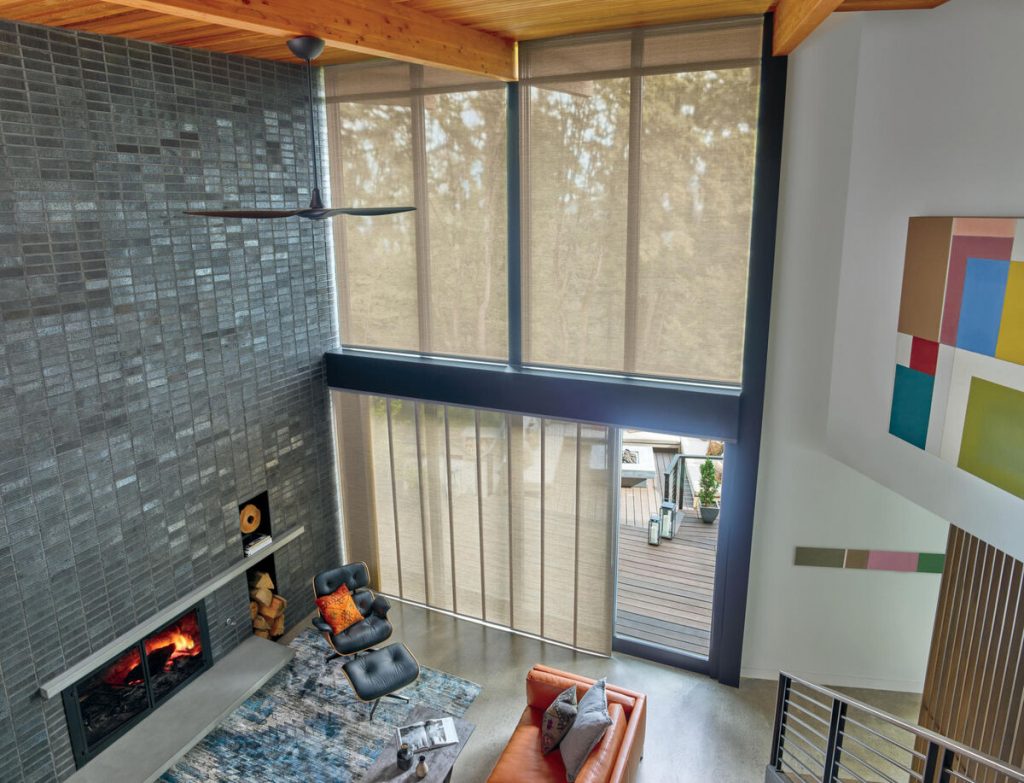 2. They can be motorized
If you have any hard-to-reach windows in your home, roller shades are fantastic because they can be easily motorized. Even if your windows aren't difficult to reach, motorized shades can still simplify your life because you can raise and lower your roller shades at the press of a button or the sound of your voice. Or, you can set a schedule so they'll raise or lower automatically.
Read also: Benefits of Motorized Window Coverings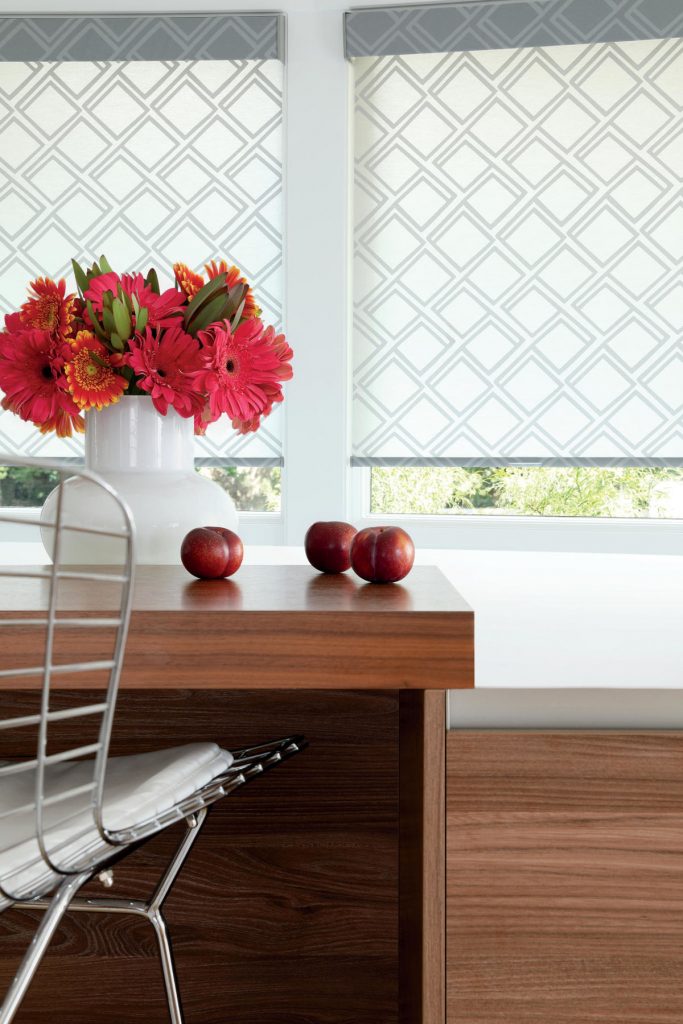 3. You can choose the perfect mounting option for your home
Roller shades can be mounted inside or outside your window trim.
If you choose an inside mount, the window coverings will fit neatly and crisply inside your window. This offers a clean, minimalist look so that your roller shades blend seamlessly into your window and become part of the architecture. For an inside mount, accurate measurements are critical. Our team will carefully measure your windows to ensure your window coverings fit perfectly.
If you choose an outside mount, your roller shades will cover the entire outside of your window frame. They can either fit closely outside the window frame or can be extended past the perimeter to give the illusion of a bigger window. You might have to choose an outside mount if your windows are not deep enough for an inside mount.
Read also: New Build: When to Bring in a Window Covering Specialist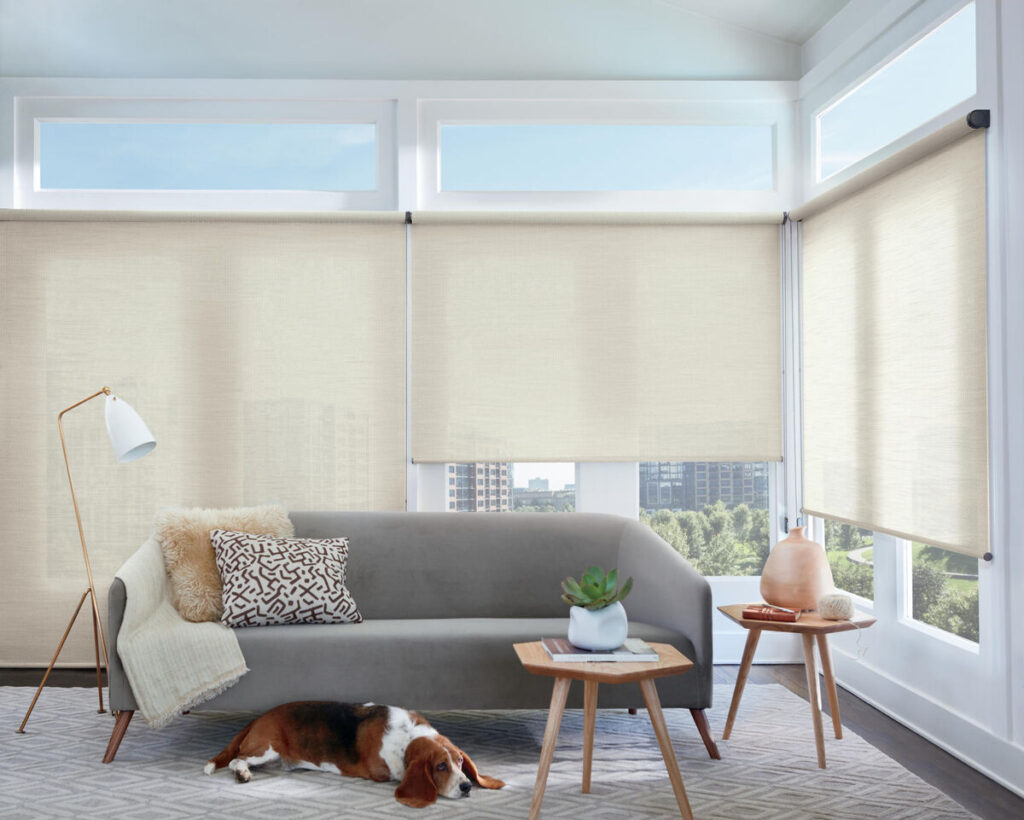 4. Roller shades match any interior design style
Whether your home's design style is modern, transitional, or traditional, roller shades will look great. You can choose from many options to incorporate roller shades into any room in your home.
A custom clutch often works with a cord so you can easily lower and raise your shades. They fit snuggly into your window, so light does not stream through on either side.
A cassette box is almost unnoticeable because it blends into your trim. It will close up the top of your window to provide darkening capabilities.
PowerView® motorization from Hunter Douglas gives you precise and convenient control over your roller shades. This is a battery-powered motorization option, so you don't have to rewire your home or worry about unsightly wires.
The Ultraglide® operating system uses a retractable cord that maintains a constant length. There will be no long, dangling cords to detract from the window covering itself.
The LiteRise® system allows you to simply push up to raise your shades and pull down to lower them. Since there are no cords, this system offers a clean, uncluttered look that's safe for children and pets.
A dual roller is two shades in one, with one positioned in front of the other. The rear shade can offer light-filtering or room-darkening capabilities, and each shade operates independently for more versatility and light control.
Roller shades look fantastic when layered with fabric valances. You can choose any fabric to match your decor perfectly. A fabric valance hides the shade's headrail and adds additional style and color to your room.
A dust cover valance covers the front, top, and sides of the roller shade's headrail to protect it from dust.
Read also: Adding Dimension to Layered Window Coverings with Tableaux in a Chattanooga Home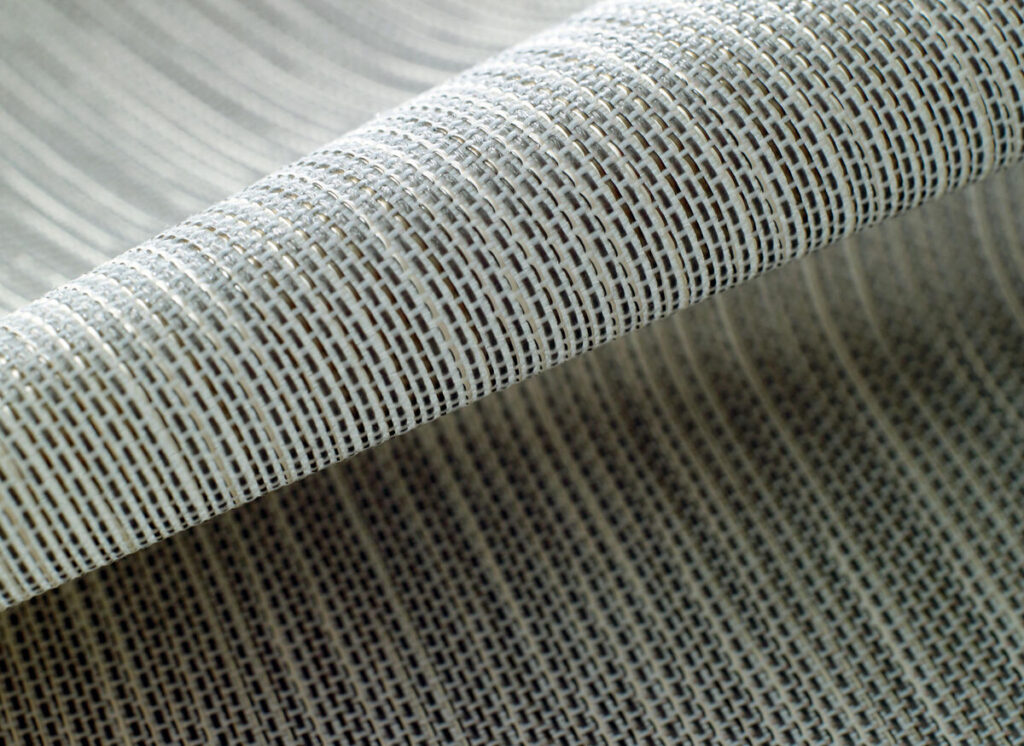 5. You can choose from hundreds of fabrics & colors
Long gone are the days of vinyl roller shades. Because of their uncomplicated design, roller shades offer unlimited possibilities when it comes to choosing the perfect material or fabric. They will look great in any room, regardless of the color scheme or room's style.
Are you ready to install beautiful roller shades in your Chattanooga area home? We can't wait to work with you on your next project. Contact us today to get started!