Retractable insect screens solar shades chattanooga
May 16, 2022
We often get requests about repurposing fabric from a soft goods (like a bedspread) into another type of soft good (like drapery). In this post we will show a recent example of this type of project as well as give some tips to keep in mind when approaching a workroom (like ours) with a similar repurposed project proposal.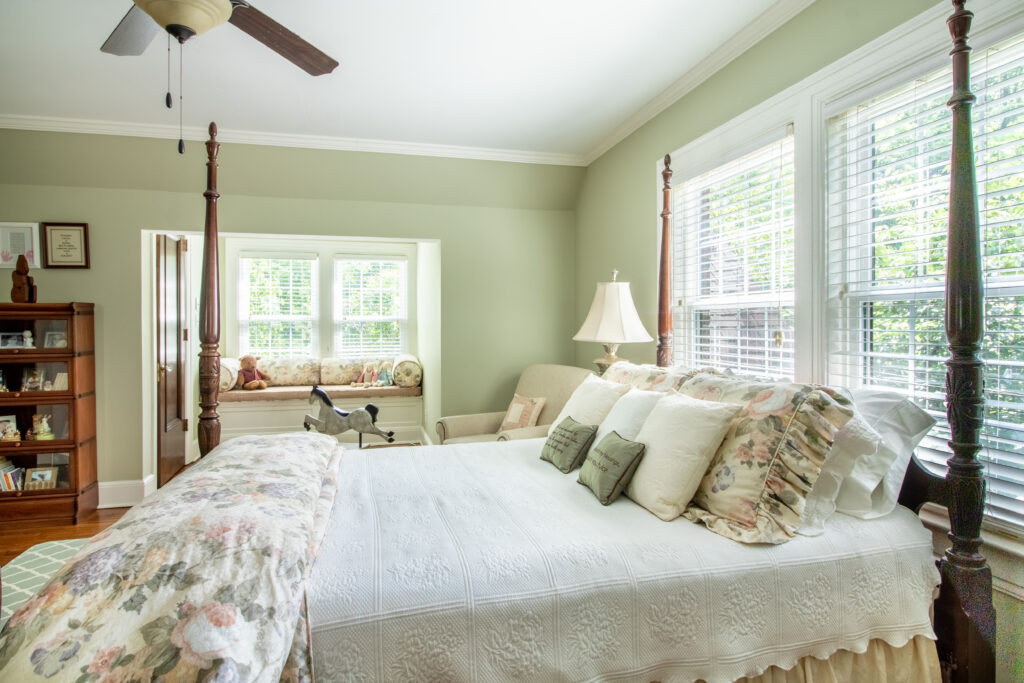 This North Chattanooga client wanted to reuse their old bedroom set in their new home's guest bedroom. The curtains that matched the bedding weren't the right length for the new room, so we created custom bolster pillows out of the drapery. We were even able to take fabric from the former curtains and turn it into piping for the seat cushions of this window seat.
Read also: 5 Ideas to Create a Welcoming Guest Bedroom This Holiday Season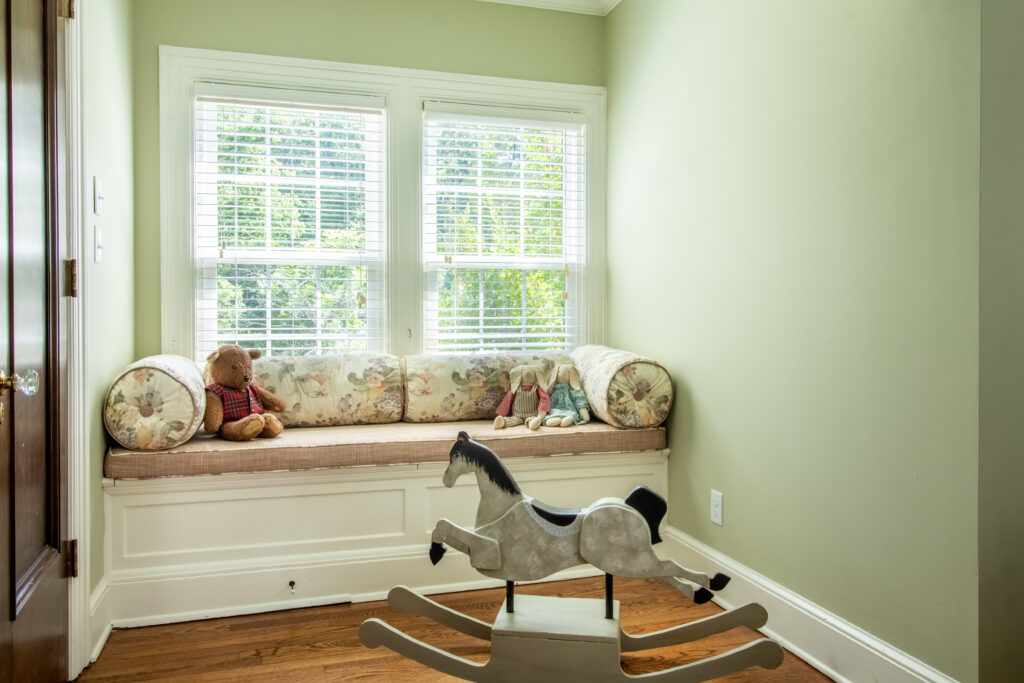 We love how playful this corner has become for the many grandchildren to come stay. Repurposing fabric into pillows is a great economical way to update your home. We were thrilled to be able to take something from their previous home and turn it into a precious window seat.
Here is another example of drapery made into throw pillows. We worked with a local kitchen designer to repurpose her client's drapery into these large pillows. This project was especially tricky because of the sun-fading on the drapery, but the pillows turned out great. Don't you think?
Three things that you need to keep in mind when repurposing fabric:
Wear & fade. If the fabric is worn or sun bleached, you need to set your expectations accordingly. We always try to maximize the amount of fabric that we repurpose, but sometimes very little of the material is usable.
Pay attention to the type of fabric. Most fabric isn't multipurpose. If the fabric is extremely delicate, then we might not be able to create exactly what you've envisioned, but we can use elements of the fabric in the design (like the piping in the custom project above).
Creating custom soft goods requires extra fabric because of the way that fabric needs to be cut. For some projects, the fabric need to be cut on a bias (diagonally) to prevent fraying. Keep this in mind if you have extra fabric. An inch of spare fabric does not equal an inch of a finished soft good. If the fabric is patterned, then we may need even more spare fabric per inch because pattern matching is extremely important for a professional finished project.
Do you have a custom project involving repurposed materials that we could assist with? The possibilities to up-cycle your old textiles are truly endless. Contact us today for your complimentary consultation!