5 Ideas to Create a Welcoming Guest Bedroom This Holiday Season
May 16, 2022
We can't believe that the holidays are almost here. They sure have snuck up on us this year! If you're having any friends or family stay with you this holiday season, don't relegate them to a spare room with musty sheets, a random lamp, forgotten drapery, and not much else.
Instead, make your visitors feel welcome by creating a room that radiates southern hospitality. To help you get ready for those holiday guests (without adding any extra stress to this busy season), we've put together a list of five ideas to help you create a comfortable and welcoming guest room this year.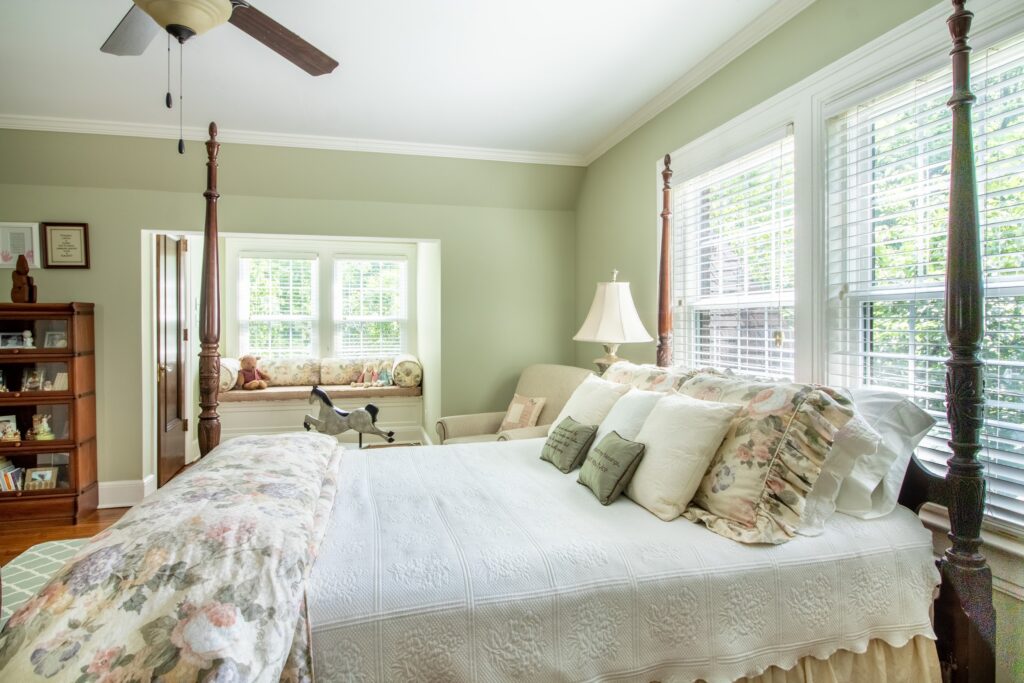 1. Make space in the dresser and closet
When you live in the south, a guest bedroom is a necessity. But, there also never seems to be enough storage space in your home, right?
If you built your home, you likely tried to add as much additional storage as possible but quickly realized that you still needed more room. If you live in a historic home, you probably have even less storage space. When you only have visitors stay with you a few times a year, your guest room may become extra storage filled with luggage, seasonal decor, and your out-of-season wardrobe.
Read also: 5 Reasons You Need Custom Window Coverings for Your Historic Home
Before the holidays, though, you might want to clear some space so your visitors can unpack instead of having to live out of their suitcase during their stay. Your guests probably expect you to use some of that coveted storage space (after all, they do the same in their home), so you don't have to remove everything. But, make sure there's still plenty of room for your visitors' belongings and leave a few empty hangers in the closet.
Clearing out some space will help you focus on your guests' needs and allow them to enjoy their stay more because they'll truly feel at home.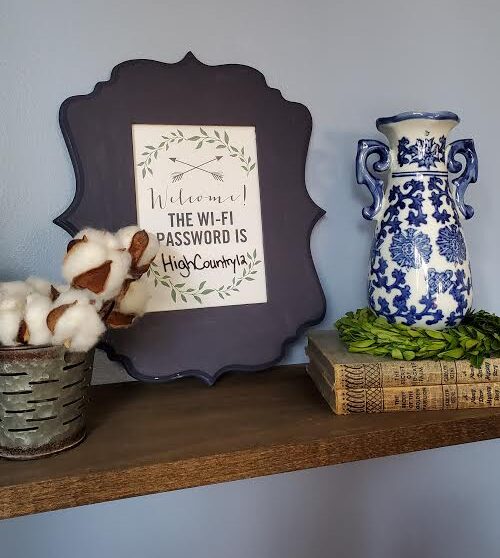 2. Prepare a basket of amenities
When your visitors settle into your guest room, you probably want them to feel like they're at a luxurious hotel. Help them enjoy their vacation by creating a basket full of all the amenities they might need, including fresh towels, high-quality shampoo and conditioner, face masks, and anything else they may need. If they're flying to come to see you, they might not be able to pack all the comforts of home, so make sure they feel pampered throughout their visit.
For an extra touch of southern hospitality, include a handwritten note letting them know how excited you are to have them stay. And, include any important information your guests might need — the WiFi password, security alarm code, and how to raise and lower your motorized shades.
Read also: Smart Home Capabilities are Not As Intimidating As You Think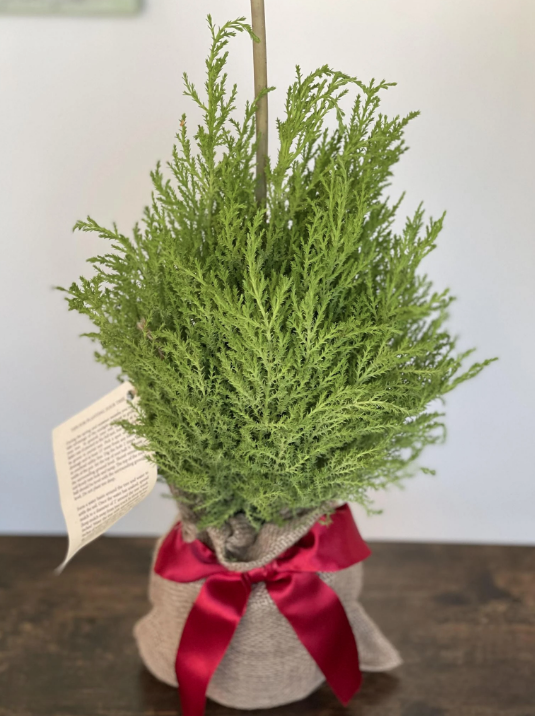 Lemon Cyprus tree from Bud Floral and Home
3. Spruce up your guest bedroom with holiday foliage or florals
Decorating for the holidays does not typically extend to the guest bedroom. Adding a fresh, holiday-themed floral arrangement or some seasonal foliage from your local florist will be a welcomed surprise to your visitors and add a breath of life to the room. It will also add a pleasant aroma and pop of color to your decor. It will be hard for your guests not to get into the holiday spirit if they see a holiday-themed arrangement each morning.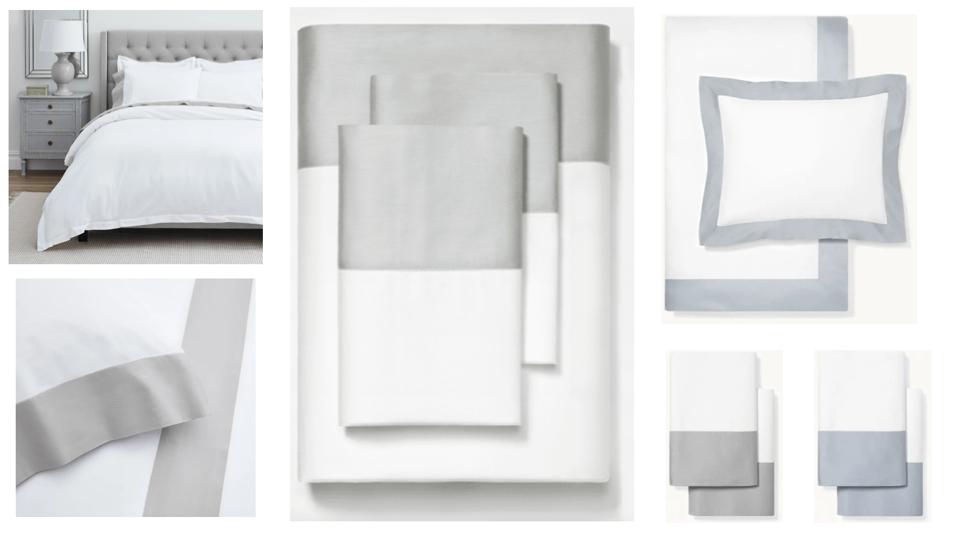 4. Stock up on fresh linens
Don't you just love sinking into a nice comfortable bed with freshly laundered sheets when you're on vacation? Your guests probably do, too. Before they arrive, make sure you've made the bed recently, and don't forget to include a few extra blankets. It can get pretty cold here in the mountains, and you'll want to make sure your visitors can bundle up and get comfortable.

5. Don't forget about the windows
The windows in your guest bedroom can set the mood for your visitors' entire stay. You will want to choose window coverings that don't obstruct your gorgeous mountain views because your guests probably don't get those at home. But, you may also want an option that darkens the room at night so your guests can sleep peacefully.
We recommend layering the window coverings in your guest bedroom for a uniquely southern look that allows your guests to enjoy the mountains during the day and go to sleep in complete darkness.
Read also: Everything You Need to Know About Layering Window Treatments
A fantastic way to create a relaxing and luxurious experience is to choose a motorized shade for your base layer. In the mornings, your guests can say, "Alexa, open the shades" to let in the morning light without ever getting out of bed. Or, you can ask your visitors when they'd like to wake up each morning and set the shades to automatically open to wake them up naturally. Then, add a second layer of drapes to add texture and create a lavish look your guests won't soon forget.
Do you want to add motorization to your guest room before next year's holiday season? We'd be happy to create and install window coverings that help your guests feel comfortable and right at home. Contact us today!