5 Tips for Selling Custom Window Coverings to Your Interior Design Clients
May 16, 2022
We believe that window coverings can truly make a room and enhance an already great design. Hopefully, you agree with us and want to offer window treatments to your interior design clients. And you likely recognize that custom window coverings give you more options to create the perfect product that fits into your design and meets your clients' needs.
By offering custom draperies, blinds, and shades, you can increase your revenue and bring more value to your customers — it's a win-win! But is something holding you back from offering custom products? Do you feel confident that you can convince your clients that custom window treatments are worth the price?
We've been in the interior design industry for over 25 years. And during that time, we've learned a lot about selling custom window coverings and sharing their value with our clients. Today, we want to share some of those tips with you.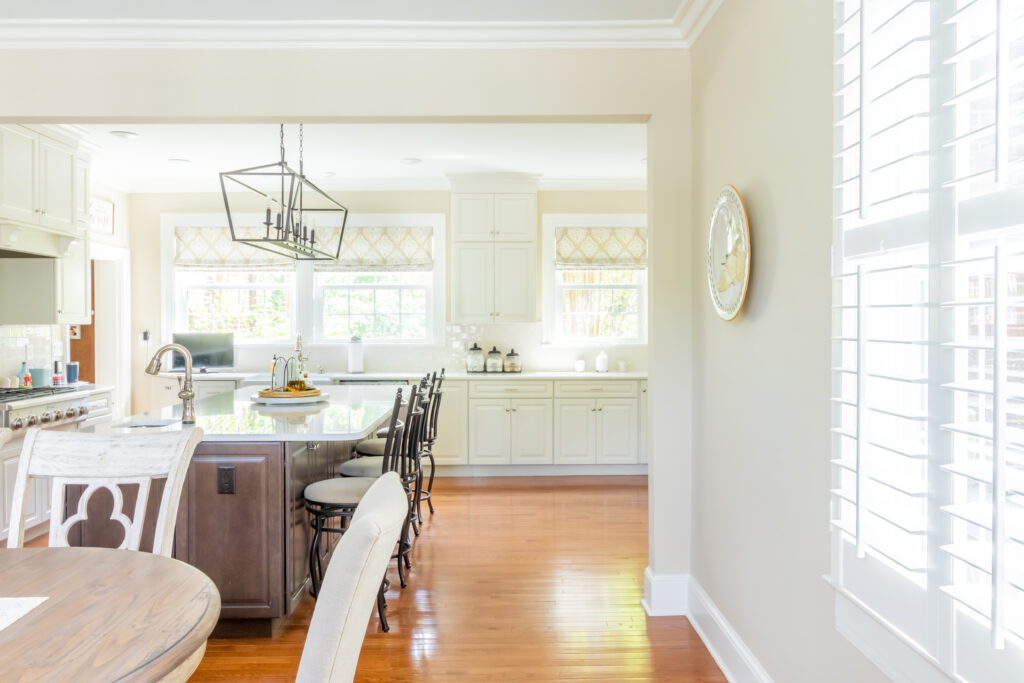 1. Truly believe custom window coverings are worth it
It's one thing to know that custom window treatments are a worthwhile investment, but you also need to honestly believe they're worth the price tag. If you genuinely think custom products are worth the money, it will be easier for you to convince your clients of that, too.
Read also: 6 Things Every Interior Designer Needs to Know About Window Coverings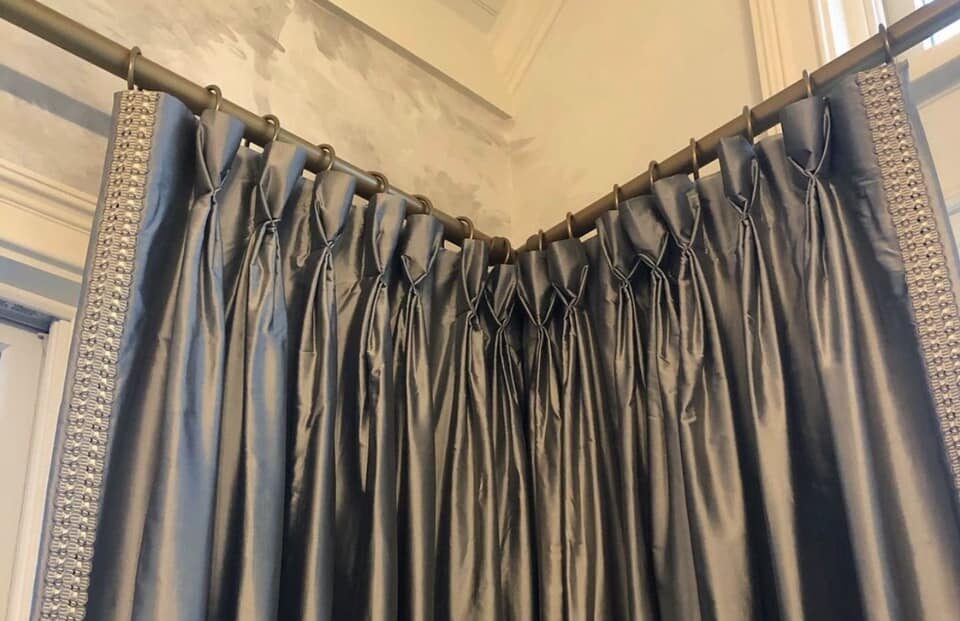 2. Share the value custom window treatments can provide
Some of your clients might be turned off to custom window coverings initially because they are costly. One of the biggest objections many interior designers tell us they hear is that custom window treatments are too expensive, so they prefer to use off-the-rack options.
But instead of focusing on the cost, talk to your clients about how custom window treatments can transform their space and benefit them overall. That will be a much easier conversation to have and can help your clients understand the importance of custom window coverings in a well-designed room.
To help you better share the value custom window treatments can add, we've put together a list to highlight just a few of the benefits:
Custom draperies, blinds, and shades have superior quality and workmanship compared to ready-made options.
Each product is custom-made to fit their home, even if they have oddly shaped or arched windows.
The insulating properties of many custom window coverings, such as interior shutters, can make the home more energy-efficient, which will raise the property value.
Because there are virtually limitless options for customization, the window coverings are made to fit the needs of your client's lifestyle and style. Custom details, like trim and cording, can make their window treatments wholly unique and will enhance the design you've already created for them.
Custom window coverings can solve a plethora of issues. For example, they can make small windows look larger or can hide trim that isn't aesthetically pleasing.
Window treatments can protect your client's furnishings, flooring, paint, and decor from sun damage. In other words, they can protect the overall investment your client made with you.
Read also: 6 Benefits of Using Home Automation in Interior Design
3. Be confident in what you're offering
Once you have a good mindset about custom window treatments and are ready to share their value with your clients, you need to be confident in what you have to offer. As you likely learned early in your career, it's hard to sell someone on a significant investment if you can't speak to its value with confidence and reassure your client that it's worth the cost.
If you don't feel confident explaining why custom window treatments are more expensive than their off-the-shelf counterparts, ask your window covering workroom to help. They'll be more than happy to talk to you more about the value custom draperies, shades, and blinds can bring your clients or speak to your clients directly if you prefer.
Read also: Top 5 Reasons Interior Designers Should Work with a Window Covering Specialist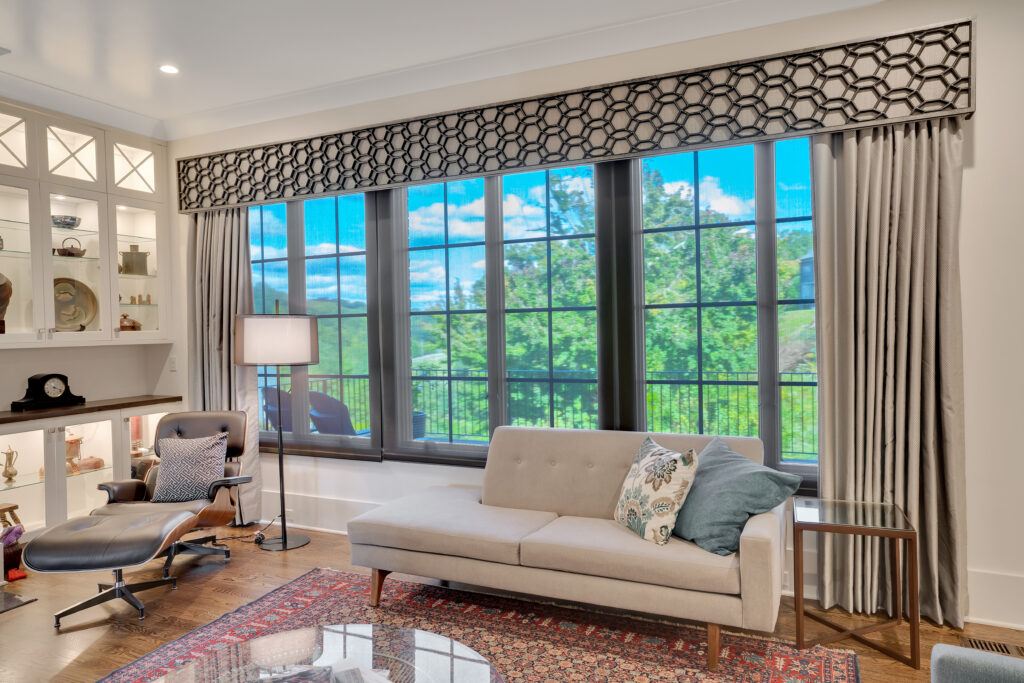 4. Include custom window coverings in your initial project budget
You might find that a client is not interested in custom window coverings because they think of them as an additional expense. To combat that, don't treat custom window treatments as an afterthought. Instead, include them in the initial scope and budget for the entire interior design project. By doing that, your client will expect the cost from the beginning. Trust us, it will be harder to convince your client they need custom window coverings after you've already provided an estimate on the cost of the project.
Read also: When Should You Bring a Window Covering Specialist into Your Interior Design Project?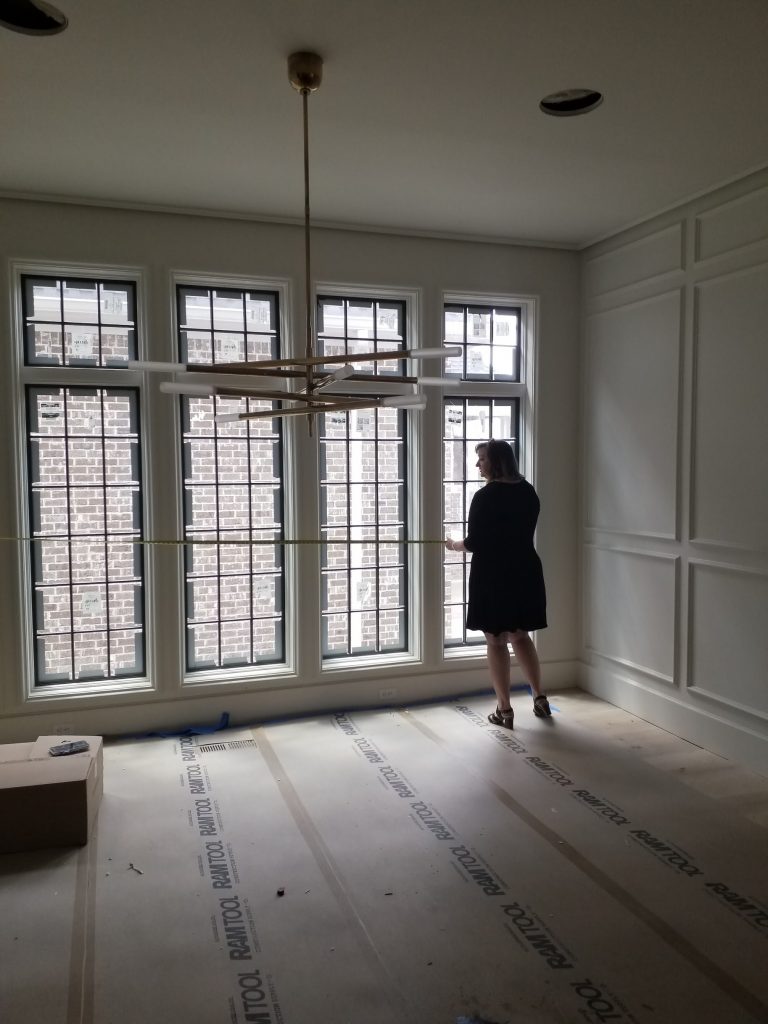 5. Stop handling custom window treatments yourself
You might be hesitant about using custom window coverings as an upsell opportunity because you feel like you're doing a lot of the work yourself. If you're creating window treatments on top of designing your client's home, you might not think the increase in your revenue is worth the effort.
You don't have to spend a lot of time creating beautiful custom window coverings for your clients, though. Instead, you can partner with a talented and experienced window covering specialist. They can help execute your vision, take accurate measurements, and help install the window treatments correctly, so you will be more confident in the work and can spend more time on other revenue-adding aspects of your job.
Looking for a window covering specialist and workroom you can trust? High Country Drapery Designs is a full-service workroom and would love to help you create beautiful window coverings for your clients. We want to help you expand your services whenever the opportunity presents itself. Contact us today to learn more about how we can be a trusted partner!