When Should You Bring a Window Covering Specialist into Your Interior Design Project?
May 16, 2022
We love working with interior designers in the Chattanooga, Tennessee area. You create beautiful rooms and living spaces. And we get the incredible opportunity to work with you to create window coverings and soft furnishings that accentuate your designs and delight your clients.
When we're talking to interior designers about why they should work with a window covering specialist, we're often asked: "When is the right time to bring one into a client project?" Today, we wanted to answer that question and a few others for you.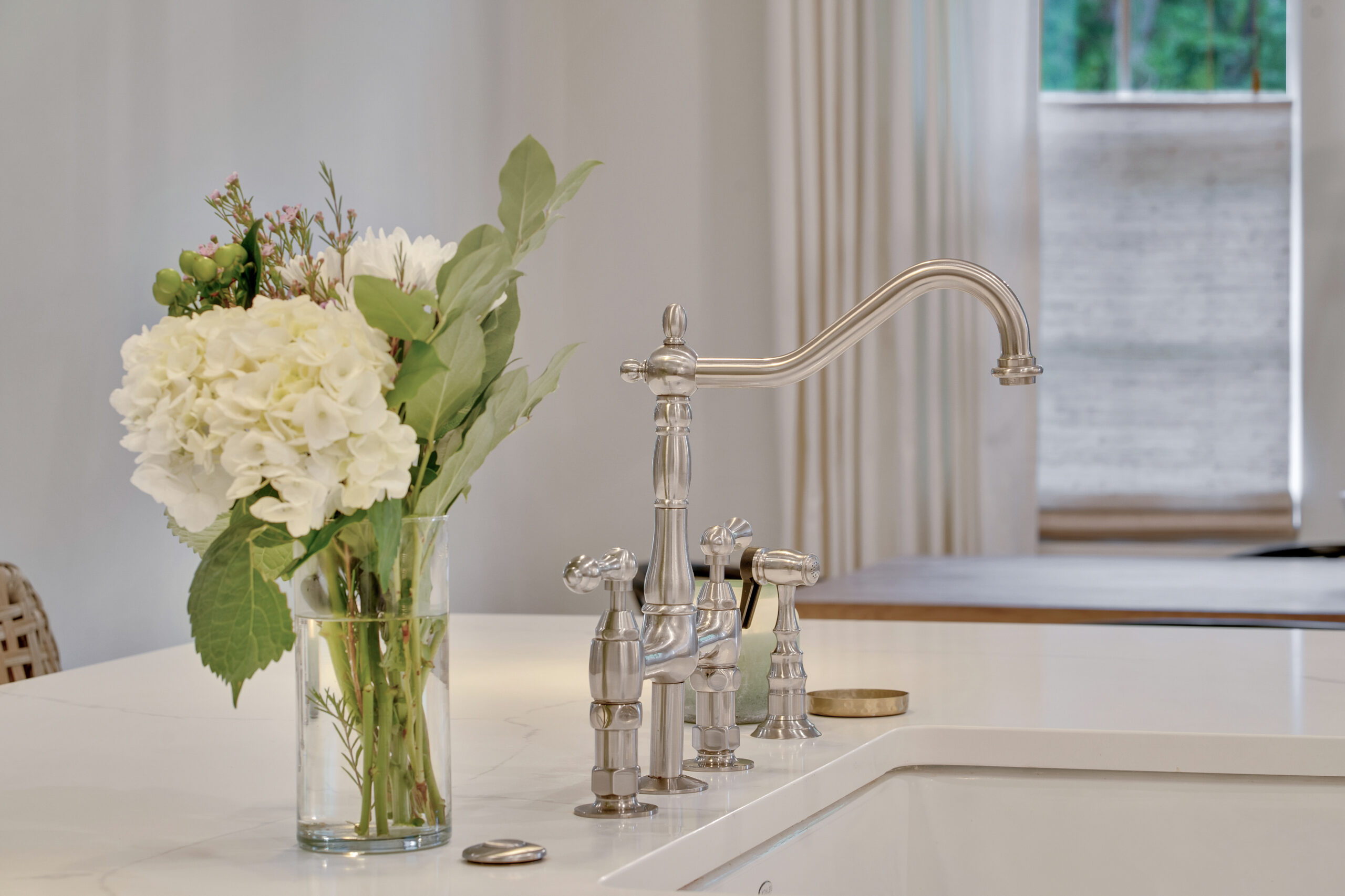 How early should you bring in a window covering specialist?
Selecting and designing custom window treatments for your clients is an involved process. A specialist, like High Country Drapery Designs, will support you every step of the way — from conception to installation. Because of that, it's never too early to bring in a window covering specialist.
When you bring us in at the beginning of a design project, our experts can help ensure you ask your clients the right questions about their overall goals for the room so that we can help you design window treatments that accomplish those goals and elevate your design.
You also want to keep in mind that it typically takes four to six weeks to create and install custom window coverings. You don't want to finish the entire room and wait for the window treatments to be completed. Bringing in a specialist early can give your clients a finished room within a reasonable timeframe.
When should you bring a window treatment specialist into a new build?
If you're working with a client who's building a new home, there's a good chance that you're helping them during every step of the process — from choosing a floorplan to picking the finishes and paint colors to choosing the decor.
With a new build, it's vital that you bring in a window treatment specialist right away for five key reasons.
Read also: New Build: When to Bring in a Window Covering Specialist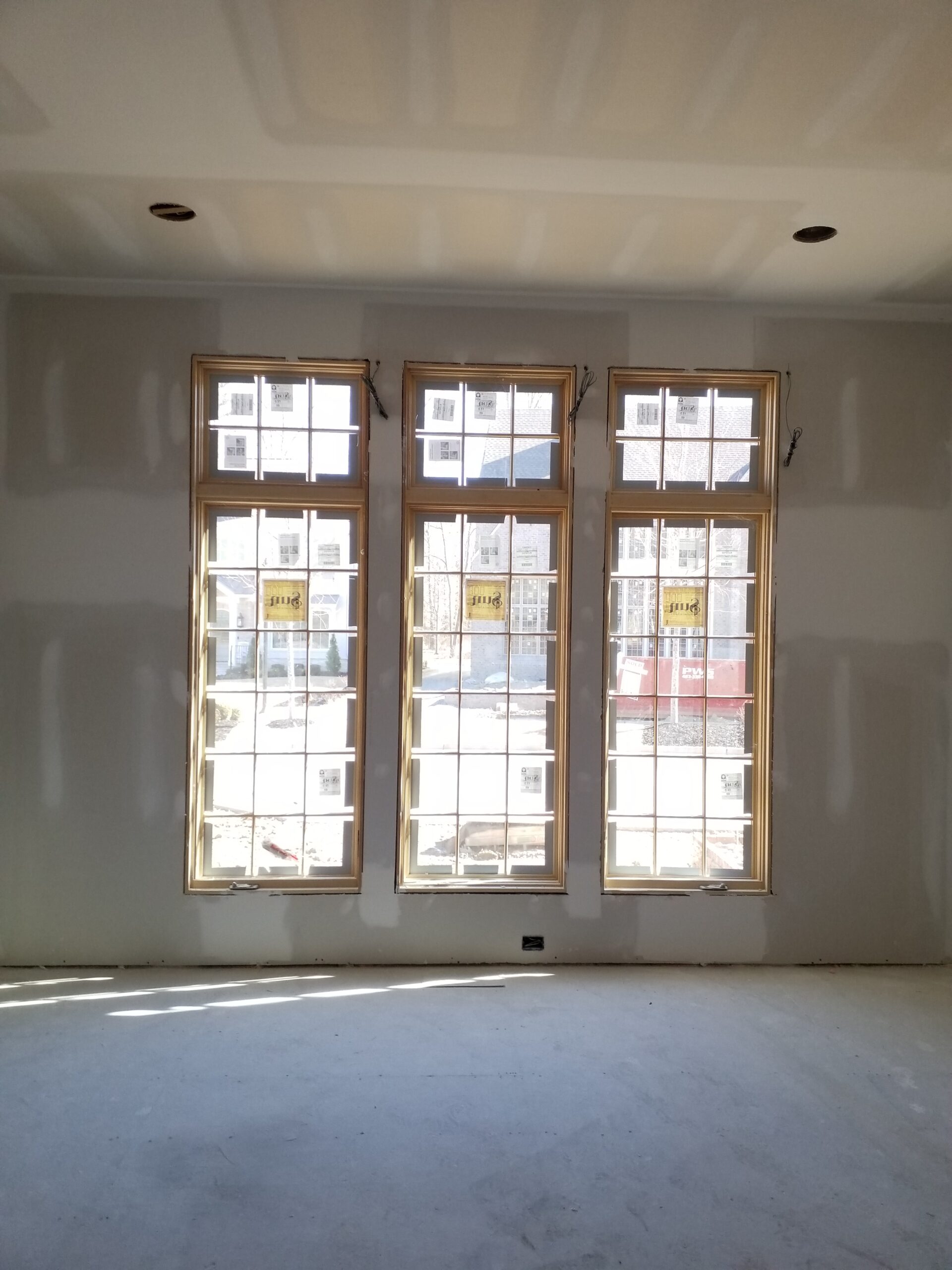 1. Trim
The types of window coverings you choose may affect which trim package you and the homeowner choose. Because of that, we recommend selecting the kind of treatments before the drywall goes up and before deciding on the trim package.
For example, if you and your clients want the window coverings to be inside mounted, the windows need to be deep enough to accommodate that. Your window coverings specialist can share the specifications with the builder to ensure there's plenty of room for the window treatments to be mounted correctly.
We've had a client hire us after choosing their trim package and after their windows were installed. They would have preferred an inside mount, but the windows just weren't deep enough, so we had to go with an outside mount. Unfortunately, that meant that their gorgeous trim was hidden behind their window coverings. When you bring in a window coverings specialist right away, we can help you avoid that.
Read also: Glossary of Window Coverings Terms
2. Ceiling beam placement & size
Ceiling beams are a popular architectural detail, especially when the home is located in the Chattanooga area and surrounded by mountains. However, if you finalize the beam placement before choosing window coverings, there might not be enough space above the windows to install the drapery rods at a proper height.
3. Built-ins & furnishings
When you're creating your furnishings plan and deciding whether to add any built-in furnishings, it's essential to account for the client's window coverings. You'll need to ensure there's enough space to each side of the window for rod projection and stack back.
4. Hardwired motorized shades
If your clients want their window treatments to be motorized, it can be costly and messy to add them down the road. We recommend hardwiring motorized window coverings. Your homeowners will not have to worry about batteries running out of power, and unsightly wires will not detract from your design.
By bringing in a window covering specialist at the beginning of the project, the necessary electricity will be installed before the drywall goes up. That will ensure your client's window treatments are properly hardwired.
Read also: Window Treatment Operating Systems: Manual, Cordless, and Motorized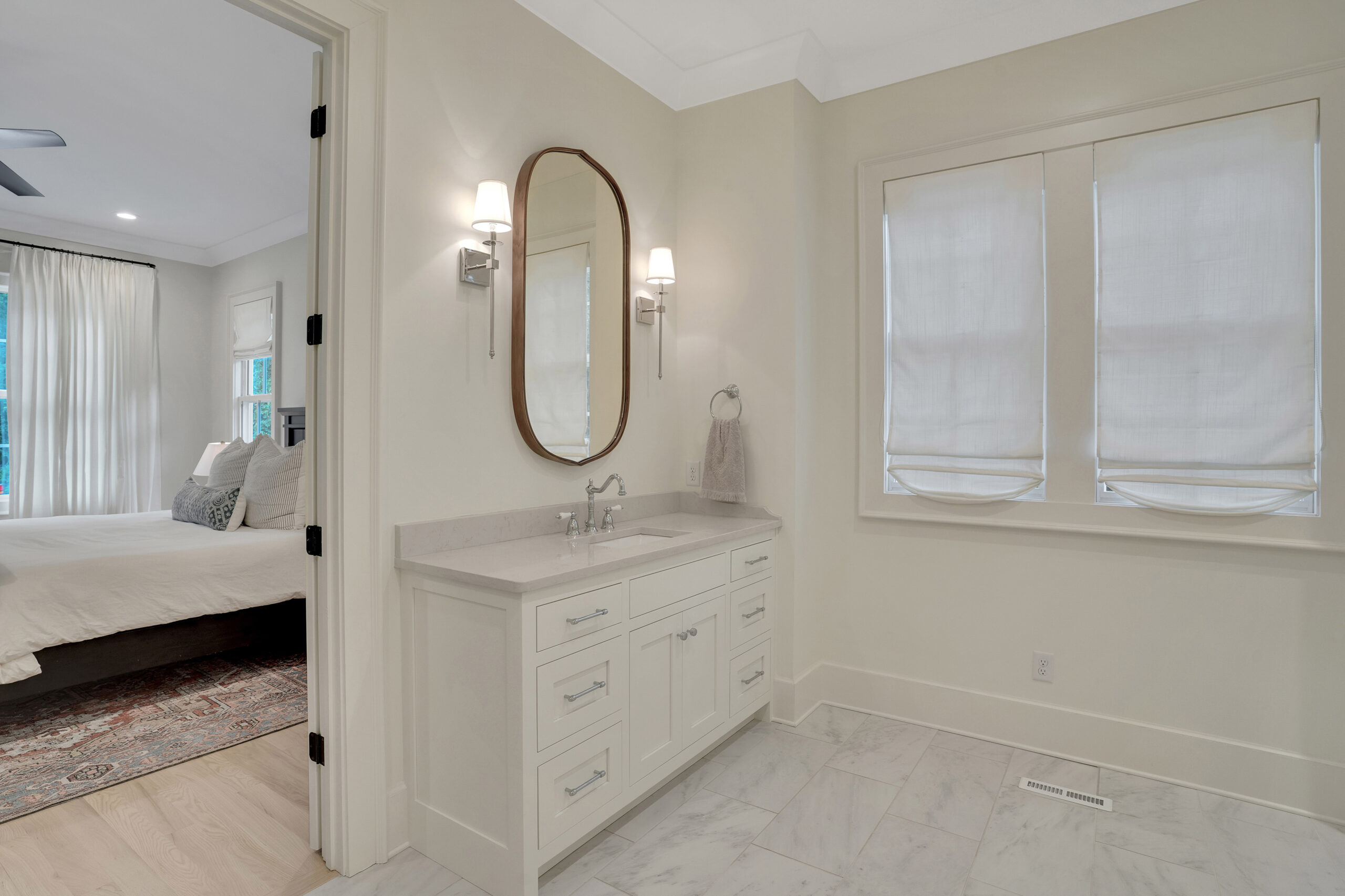 5. Better flow
Window treatments aren't just another piece of decor. They're a design element that aids the overall function and flow of a room. By working with a window covering specialist early in the process, your clients won't have to live with paper shades for long and can make the most of their home as soon as they move in.
Read also: 6 Things Every Interior Designer Needs to Know About Window Coverings
Why shouldn't I just purchase off-the-rack window coverings?
Now that you know when to bring in a window covering specialist, you might be wondering whether you even need custom window treatments. Isn't it easier to just purchase off-the-rack coverings for your clients?
Sure, premade window treatments can save your clients money and save you time because you won't have to wait for materials and fabrications. But they come with their share of problems.
With premade window coverings, you're severely limited when it comes to fabrics, styles, and sizes. The window treatments won't necessarily fit your client's windows properly, which will make them look cheap and won't elevate your design. But with custom window coverings, you have limitless customization and can create treatments that perfectly fit your overall plan.
By partnering with a window covering specialist, you can choose any window treatment you want. If you can dream it, we can make it. You can also provide your clients with soft and hard treatments, layered looks, and motorization.
Read also: 6 Benefits of Using Home Automation in Interior Design
You're already putting a lot of time and energy into creating a space for your clients that fits their personality and meets their needs, so don't give that up by installing window treatments that weren't explicitly designed for their home.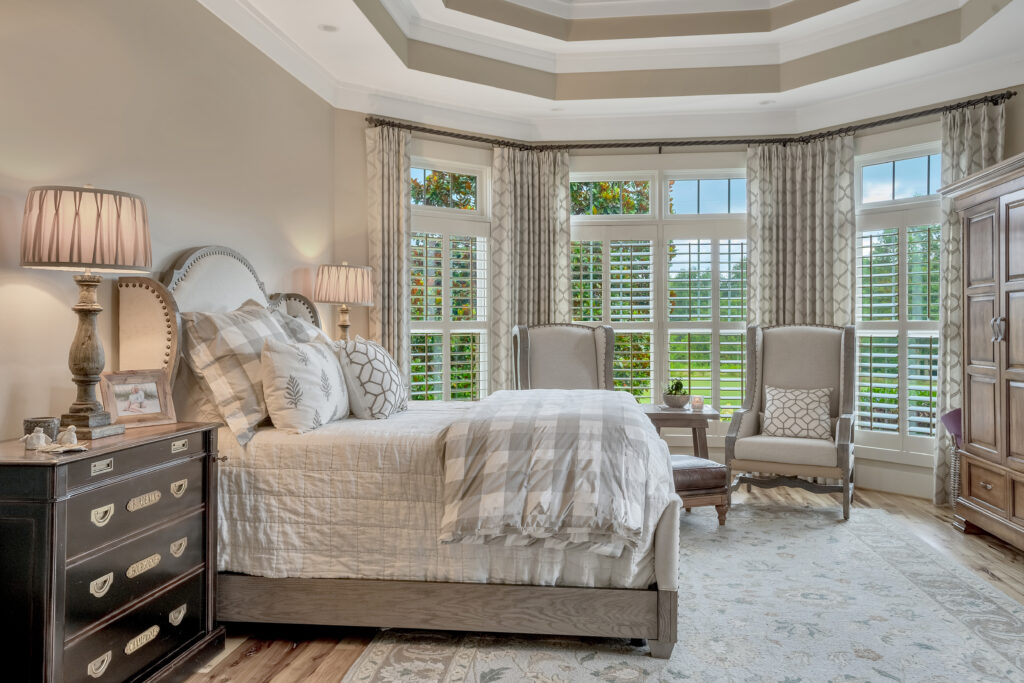 Are custom window treatments worth it?
Yes! It's absolutely worth it to include custom window treatments in your interior design projects.
We recognize that there are many reasons interior designers are hesitant to use custom window coverings in their projects and include them in their offerings. Custom treatments can be costly, time-consuming, and complicated. But there are many reasons you should have them in your designs.
Adding custom window treatments to your design plans can increase your profits. And if you work with a specialist, you won't have to take on any additional work or stress. We will handle every aspect for you — from on-site measuring to ordering materials to installation.
Read also: Top 5 Reasons Interior Designers Should Work with a Window Covering SpecialistAre you ready to elevate your designs and delight your interior design clients? Call High Country Drapery Designs at the beginning of your next project so we can ensure quality from start to finish. Contact us today!