What are the Best Window Coverings for Traditional Homes?
Aug 22, 2022
When designing a client's home, window treatments might be an overlooked detail. Window coverings, though, do so much to help make your client's space more functional. They provide privacy from neighbors, direct natural light to brighten up the room, and can even inject personality and style into your already exquisite design.
If you're designing a space in a traditional style, you have a myriad of options available to cover the windows. Keep reading to learn more about traditional decor and the best window treatments for traditional homes.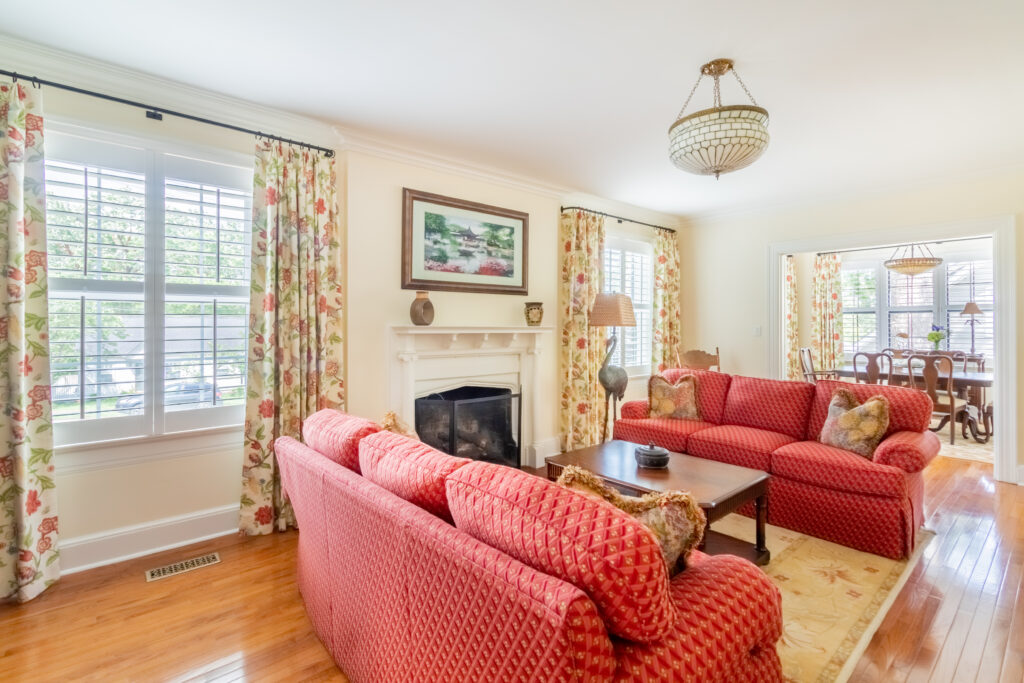 What is traditional style?
The traditional style is inspired by the 18th and 19th centuries, so it is timeless instead of trendy. It's very detail-oriented and often mixes vintage or antique finds with a couple of trendier pieces for a unique, lasting look that will not go out of style anytime soon. The style creates a sense of stability and charm in a home but can sometimes feel a little too formal. To counteract the formality, be sure to have comfortable and colorful furnishings.
The traditional style uses a lot of warm and dark tones, which means it's often heavy on wood and gold or gilding. And the furniture is ornate, curved, and visually heavier than modern furnishings. Traditional homes often use a lot of classic art pieces and antiques to bring a sense of history and refined beauty to each room.
To help make a traditional space feel more comfortable and lived in, be sure to use lots of upholstery in beautiful, textured materials like silk, linen, and velvet. Then, add tassels or fringe for a unique, luxe look.
5 beautiful window covering options for traditional homes
Now that we've explored a little more about traditional style, let's look at some of the best window treatments for your next project.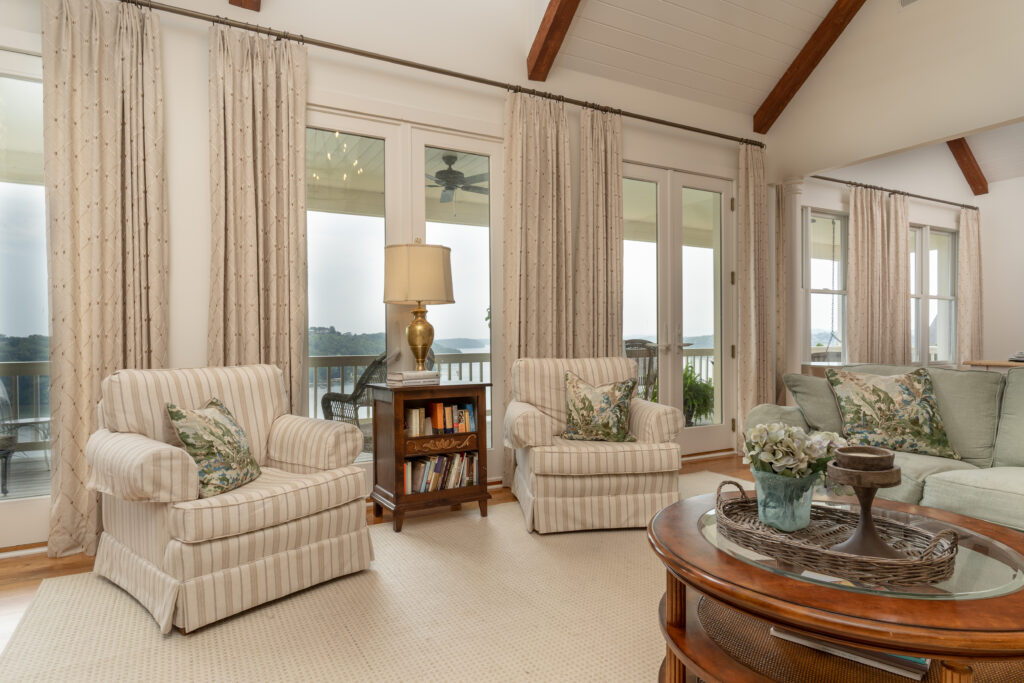 1. Draperies
No window covering is more traditional than a drapery panel. Historically, the amount of fabric used to create draperies indicated the homeowner's wealth. So, the more fabric used, the better. You can mimic that look by choosing heavier fabrics, like brocade or velvet. You'll often find highly patterned materials in traditional design, making it clear that the draperies are a major element in the room, not an afterthought.
After choosing the perfect fabric, select a pleating style that offers a fuller look, whether the drapery panels are open or drawn closed. Some of our favorite pleating styles for a traditional home include French, euro, box, and goblet pleats. After selecting the perfect pleat, adorn the draperies with embellishments, like tiebacks, tassels, or fringe. Then, choose ornate hardware for a truly traditional look.
Read also: Everything You Need to Know About Decorative Trim & Embellishments
2. Top treatments
Consider layering draperies with a top treatment, like a swag or cornice, to add more luxury and a more traditional look.
A swag is when a piece of fabric is loosely draped over a decorative rod. Swags originally paid homage to the delicate robes worn by mythological goddesses. Using a swag can help you introduce a hint of motion into your design while adding romance and dramatic elegance.
A cornice is made of wood or another hard material. It can be left as is, painted, or upholstered. For upholstered cornices, we love adding trim for more visual interest.
Another top treatment option is the lambrequin, which has been used since medieval times and is currently seeing a resurgence. They originally helped keep out drafts but are now more ornamental. They're similar to cornices, but the sides continue down the window to the sill or even to the floor. Lambrequins often have a curvaceous border, which makes them the perfect choice if the home does not have many architectural details.
3. Roman shades
Although Roman shades did not appear until the mid-20th century, they can still be designed to match a traditional interior by carefully selecting the right fabric and embellishments. This makes Roman shades an excellent alternative to more traditional draperies. You can choose luxurious, patterned material and add tassels for a hint of drama or to add some gold or gilding to the space.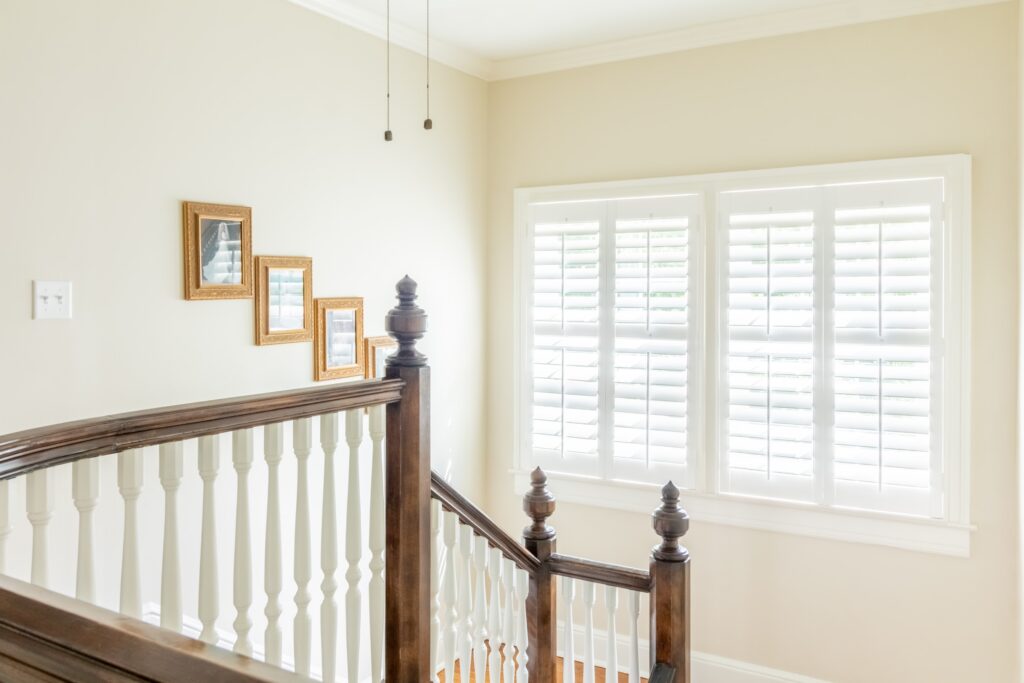 4. Interior shutters
Interior shutters, which are quintessentially southern, have a rigid frame and horizontal louvers, which are operated by a tilt wand. We recommend installing a divider bar so your clients can operate the top louvers separately from the bottom for ultimate privacy and light control. The louvers come in a variety of sizes to create a different look, so we can help you select the right option to fit your design.
5. Wood blinds
Wood blinds offer a classic aesthetic and can be stained or painted to match your vision. Dark cherry and walnut stains were popular in the Georgian period, while Federal interiors often included blinds painted white or gray to match the window frames and molding. Whether you choose stained or painted blinds, you can rest assured that they'll offer a traditional, historical look.
Read also: Are Blinds Still in Style?
Our team can help you design the perfect traditional window treatment
Jill Ballew, our CEO and principal designer, has over 25 years of experience in the interior design industry. She can help you design window coverings that fit perfectly into your design. Whether you feel stuck selecting the appropriate style or need a trusted partner to help you execute your vision, Jill and her team are here to help. Schedule a complimentary consultation to get started!