Are Blinds Still in Style
May 16, 2022
Larger blind slats are currently popular among homeowners up to $300k home price range. Not only do they provide a clean and bold aesthetic but are great in terms of functionality too. The bigger or wider the slats, the easier they are to clean. That's a huge plus given the fact that cleaning blinds is one of the least popular chores on any given day. Bigger slats also provide greater control over the lighting and view. Blinds with wider slats are a great choice for large windows.
So are blinds still in style? The answer is: yes! 2" wood blinds are still popular among homeowners up to $300k home price range.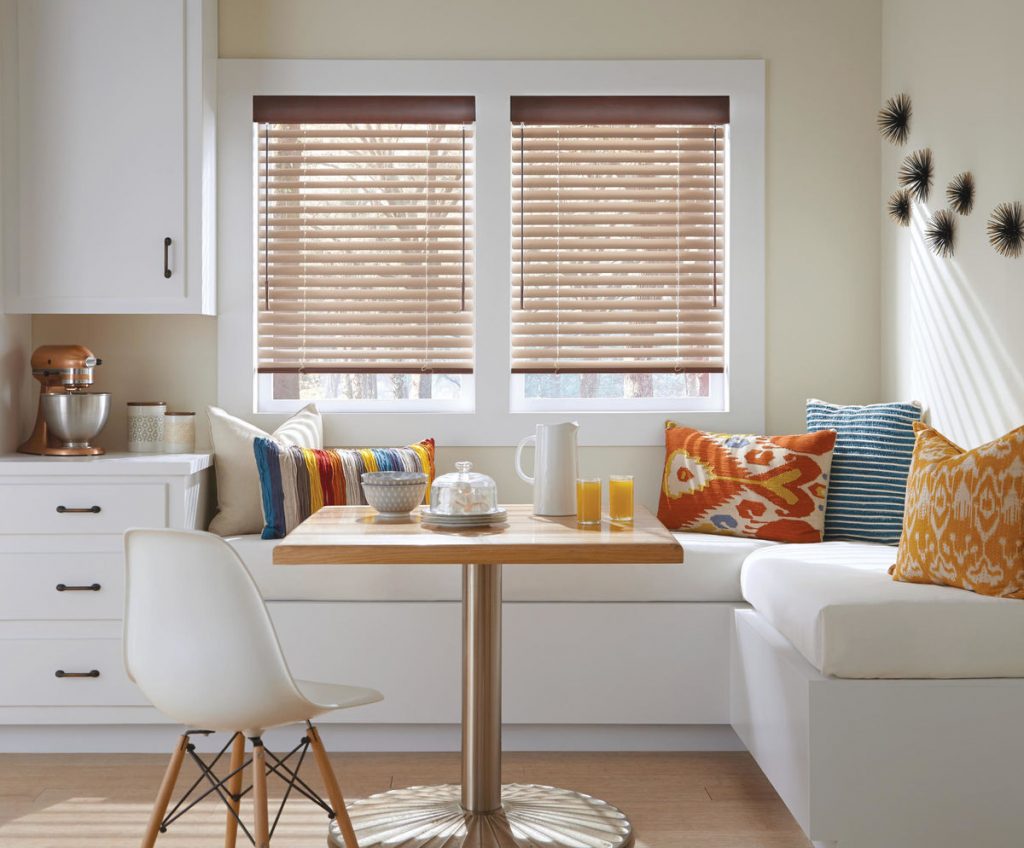 There are some occasions when we use them in high value homes, specifically in utility rooms. The functionality of blinds is great for laundry rooms or garages.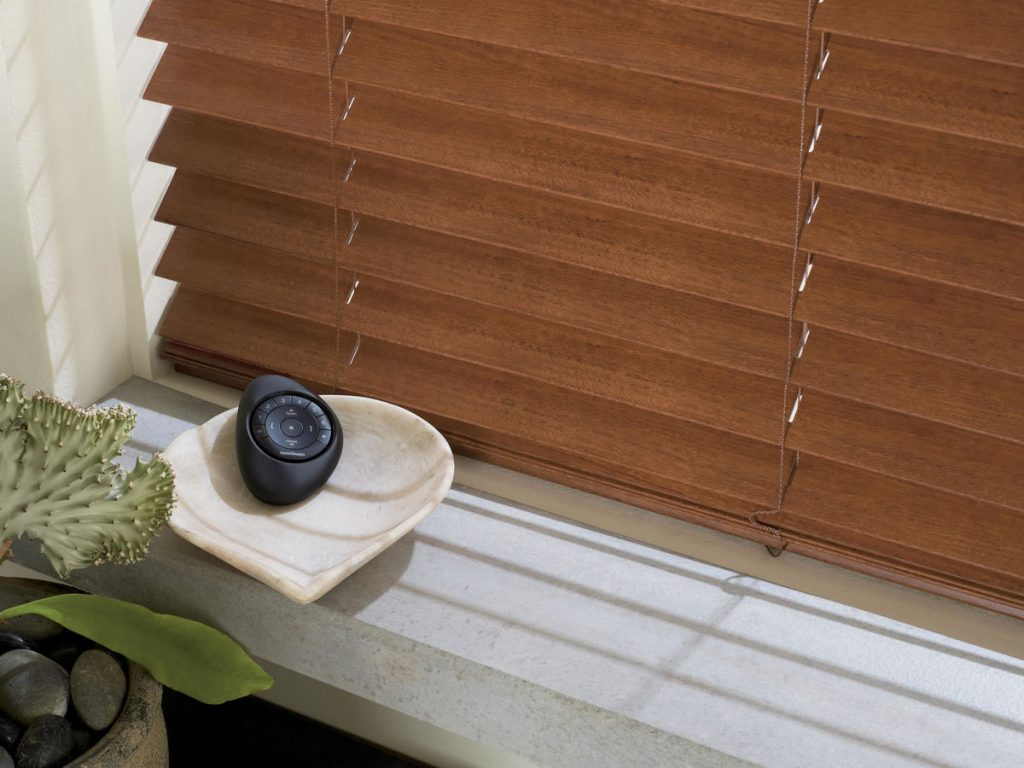 Did you know that we can add embellishment on wood blinds for an upgraded look? Sometimes we will add a tape over the cording to hide the mechanisms. Another way to "dress up" blinds is by layering draperies over top.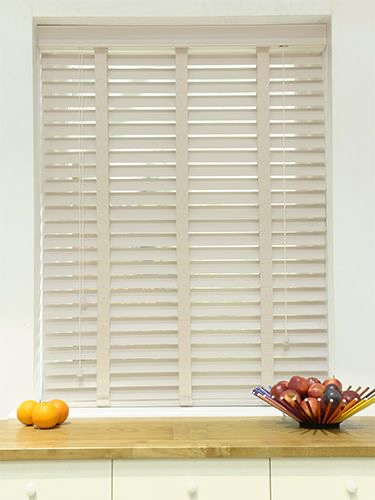 Con of blinds: They're never out of view- always obstructing views. Because blinds are inside mounted, they are never completely out of view. Blinds will always obstruct the top part of your windows and for this reason, luxury homeowners choose alternative window treatments to cover their windows.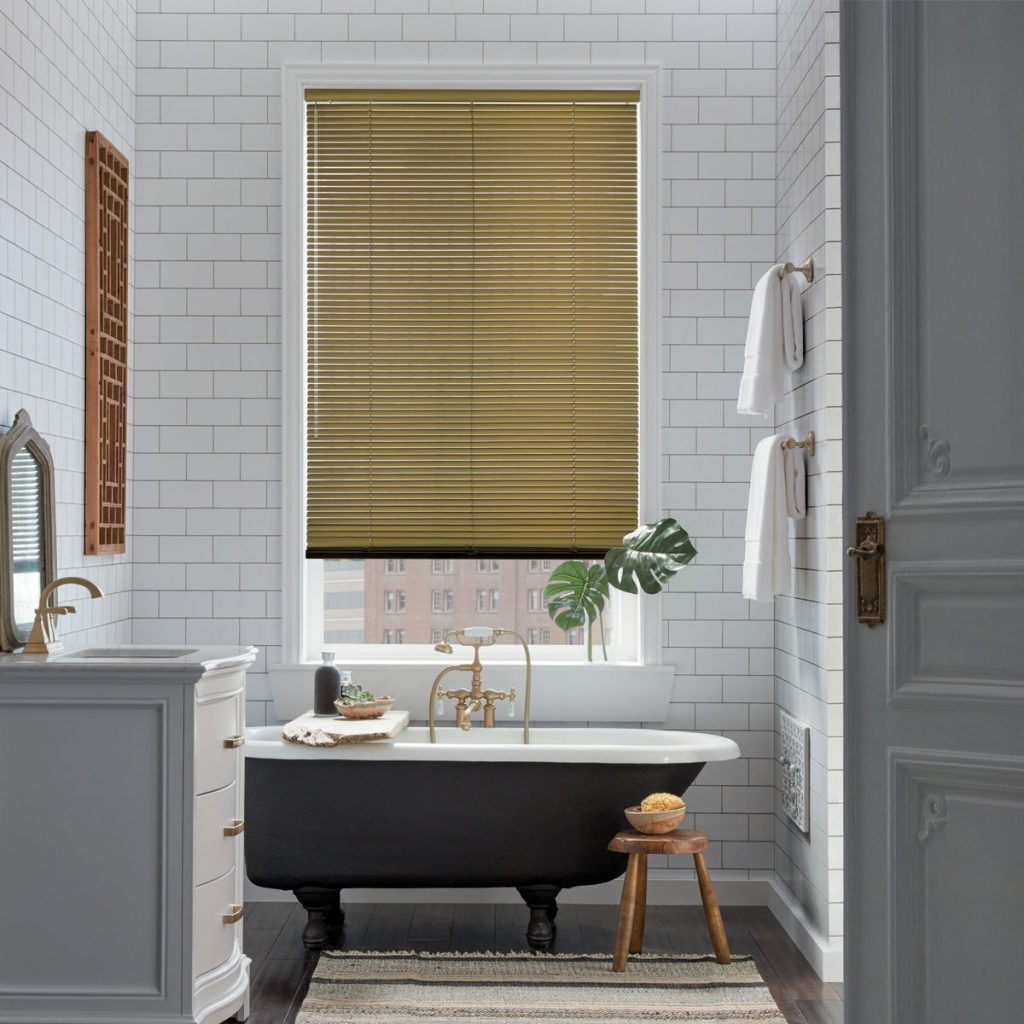 What are common alternatives to blinds?
Woven Woods – Add warmth and character to your space with materials that pay homage to unique textures found in nature. Woven Wood shades are the perfect choice for traditionalists and modernists alike​.
Cellular Shades – The magic of cellular honeycomb shades is in their specially engineered honeycomb shape, a unique construction that traps air and creates a layer of insulation between the window and a room's inside temperature. These shades offer superior energy efficiency, helping to keep your home warmer in the winter and cooler in the summer.
Roman Shades– Our Roman shades combine the soft look of fabric folds with the operating ease and convenience of a traditional shade, stacking smoothly and evenly when raised. Roman shades can bring an elegant, traditional look to your home, or they can be contemporary and relaxed. Offered in many sumptuous fabrics, colors, folds and opacities to suit your style.
Motorized Shades– Experience light exactly when you want it. Motorized shades gives you precise and convenient control of your window treatments. Shades operate independently, moving only when you choose to schedule them.
Shutters -The privacy you need, the craftsmanship you deserve. Our selection of shutters are available in long-lasting materials and elevated finishes, and can be made to fit a variety of windows, including specialty shapes and sliding-glass doors.
Layer with drapery– if you already have blinds in your home and you are not ready to redecorate, add some goods over top of the blinds. Layering instantly add a luxurious feel to ordinary window coverings.
So yes, blinds are still in style among homeowners up to $300k home price range. If you find yourself in a luxury home and still want blinds. Don't let interior design trends total dictate what you buy for your home. If you have your heart set on blinds, then buy them! Just like anything else with personal taste, if you love something then it's never "out of style".