How Much Do Motorized Window Coverings Cost?
Aug 22, 2022
Automation seems to touch just about every aspect of our lives today, including smartphones, smart TVs, smart cars, and smart homes. So why shouldn't we embrace automated window treatments? While motorized window coverings may seem like the epitome of luxury, they also provide many benefits, including convenience, security, privacy, and energy efficiency. They're also often a safer option because of their cordless operation.
If you're considering adding automated window treatments to your next design, you might wonder how much they cost and if they'll fit your client's budget. So today, we're pulling back the curtain on how much motorized window coverings cost. Keep reading to find out!
How much do automated window treatments cost?
Over the past several years, advances in window covering technology have led to massive progress in terms of design, styles, and materials, as well as automation and motorization. These improvements have caused motorized window treatments to be more reliable, faster, quieter, and easier to operate. They have also caused automated window coverings to be more affordable and accessible to everyone.
Ultimately the cost of automated window treatments depends on a variety of factors, including:
window size
treatment type
material
motor component
Generally speaking, though, you can typically expect to pay an additional 20-40 percent per motorized window covering on top of the cost of the window treatment itself. Prices range anywhere from $300 (for a basic plug-in or battery-powered motor) to $1,200 or more (for a hardwired motor).
Read also: How Much Do Custom Window Coverings Cost?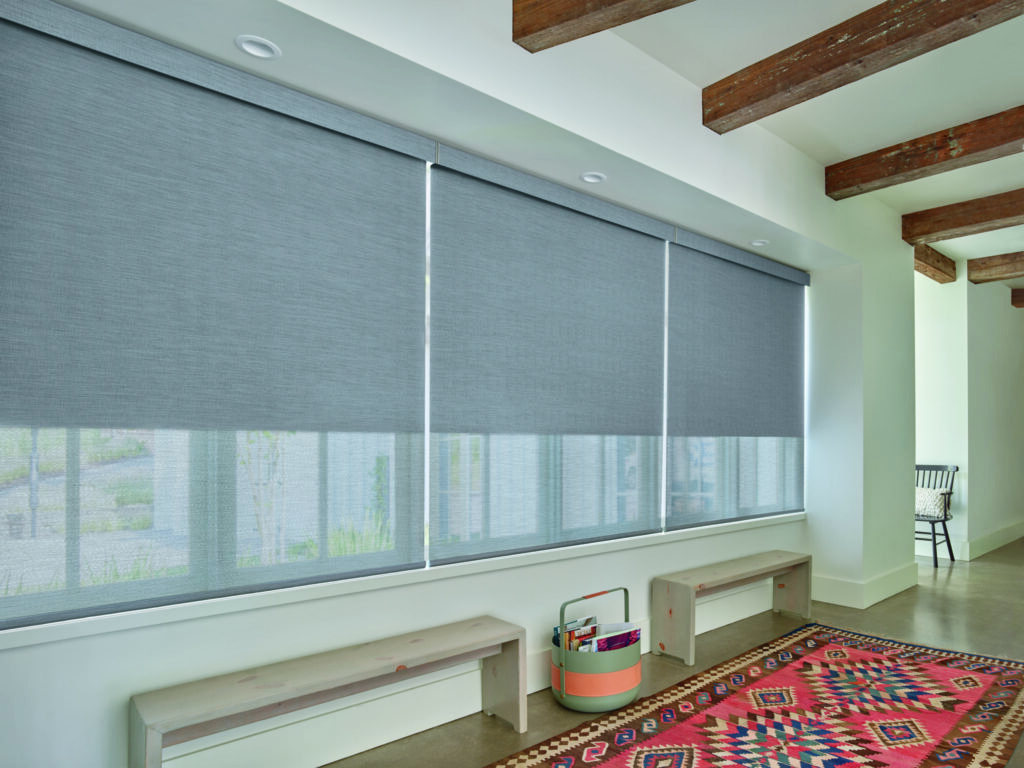 What's included in the cost of motorized window coverings?
When you partner with High Country Drapery Designs, we'll take care of it all. You can count on our team of experts to provide an in-depth consultation and to handle the installation. We want to make your and your client's life easier by offering superior customer service and high-quality products. So we'll set up everything, and your clients can start using their automated window treatments right away!
Read also: 8 Qualities to Look for in a Window Coverings Partner
What options are available for motorized window treatments?
There are many products available, and we can help you choose the best option to fit your client's needs and budget. Two of our preferred motorization manufacturers are Lutron and Hunter Douglas.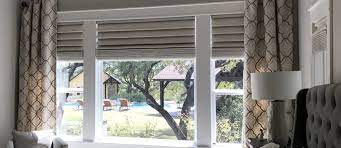 Lutron
Lutron offers easy-to-use and affordable motors for a variety of window coverings. Their products can be operated effortlessly with the touch of a button from a smartphone or tablet, a wall switch, or a hand-held remote. They also offer whole-home wireless automation that allows your client's window treatments to be opened and closed at pre-determined times during the day or night.
See Lutron motors in action in this Chattanooga primary bathroom.
Hunter Douglas
Hunter Douglas is our go-to manufacturer for motorized window coverings. Their extensive product range means we'll be able to help you find the perfect option to enhance and elevate any southeastern home. Hunter Douglas offers plug-in, battery, and hardwired motors that can be controlled by the touch of a button, a smartphone or tablet, wall switch, remote, the sound of your client's voice, or on a pre-set schedule.
Learn more about the Hunter Douglas PowerView® system.
3 tips for saving money with automated window coverings
Although motorized blinds, shades, and shutters are more affordable than ever, we understand that they might not fit your client's budget. If your client wants to embrace home automation, here are a few tips to help them save money:
Look for entry-level motorization options. Now that battery-powered and plug-in motors are widely available, many automated systems are more affordable than you think. Our team can help you find a product that fits your client's budget.
Motorize existing window coverings. While automating new window treatments is preferable, we can retrofit almost any product later. Install manual window coverings that match your vision now and ask us to add a motor later.
Start with one room at a time. If whole-home automation isn't an option, you can always add motorized window treatments to just one space. We recommend starting with rooms that have hard-to-reach windows so your clients can operate their window coverings easily. Then, move on to rooms with a lot of windows or to the primary bedroom for a luxe upgrade.
Read also: 6 Benefits of Using Home Automation in Interior Design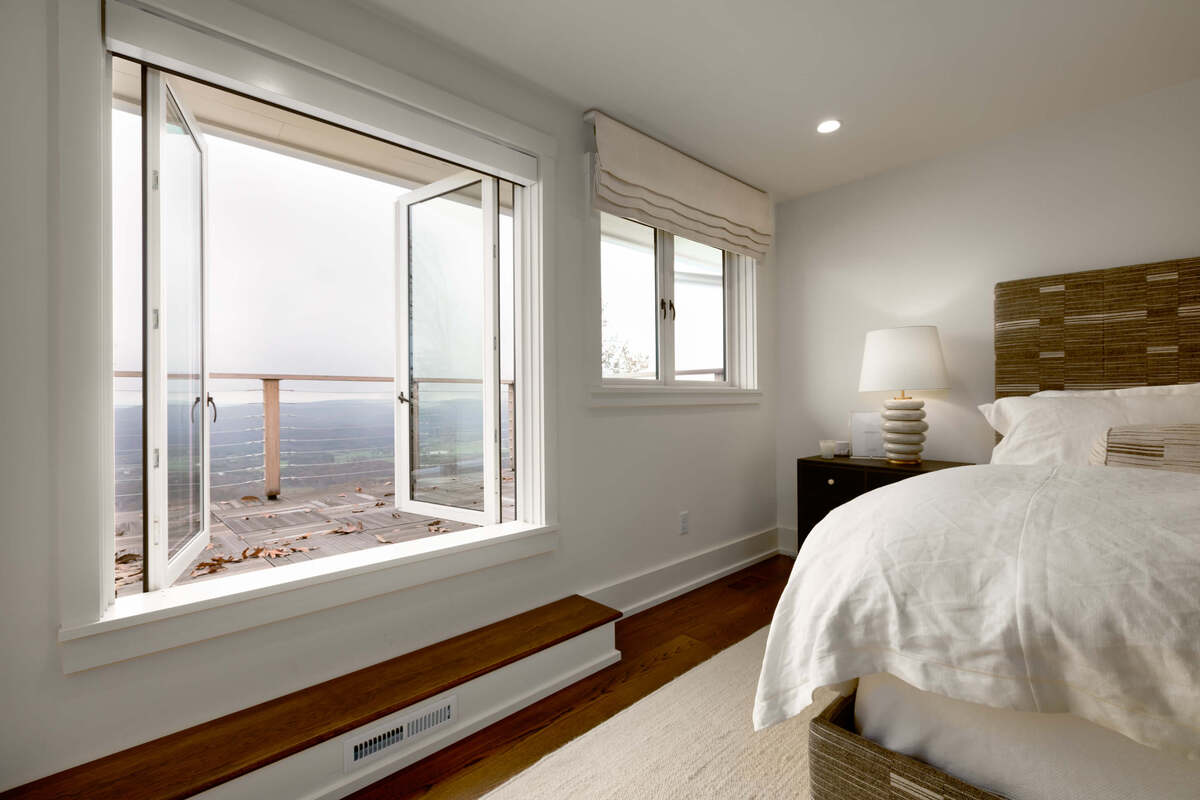 Partner with High Country Drapery Designs for all your motorized window coverings needs
High Country Drapery Designs is an award-winning window treatment designer and workroom that works with interior designers throughout the southeast. Our skilled team can help streamline your client's home with motorized blinds, shades, shutters, and more. Schedule a complimentary design consultation today to explore exact pricing information and the wide variety of options available in automated window treatments.
During the consultation, we'll walk you through the process, evaluate your client's specific needs, and discuss products that match your vision and your client's budget. We'll also take exact measurements and install the window coverings so that you can focus on the space's overall design.