Can Custom Window Treatments Improve My Quality of Life?
May 16, 2022
If you're perusing our blog, you already know that custom window coverings bring style and visual interest to any area in your southeastern home. But did you know that they can also improve your overall quality of life? It's true!
On the surface, window treatments might seem like a relatively small portion of your decor but can help you feel better at home. When choosing window coverings with the help of an expert, they can make a huge difference in how you enjoy your house and can even affect things like the longevity of your furniture. Want to know how window treatments, like draperies and Roman shades, can improve your quality of life? Keep reading!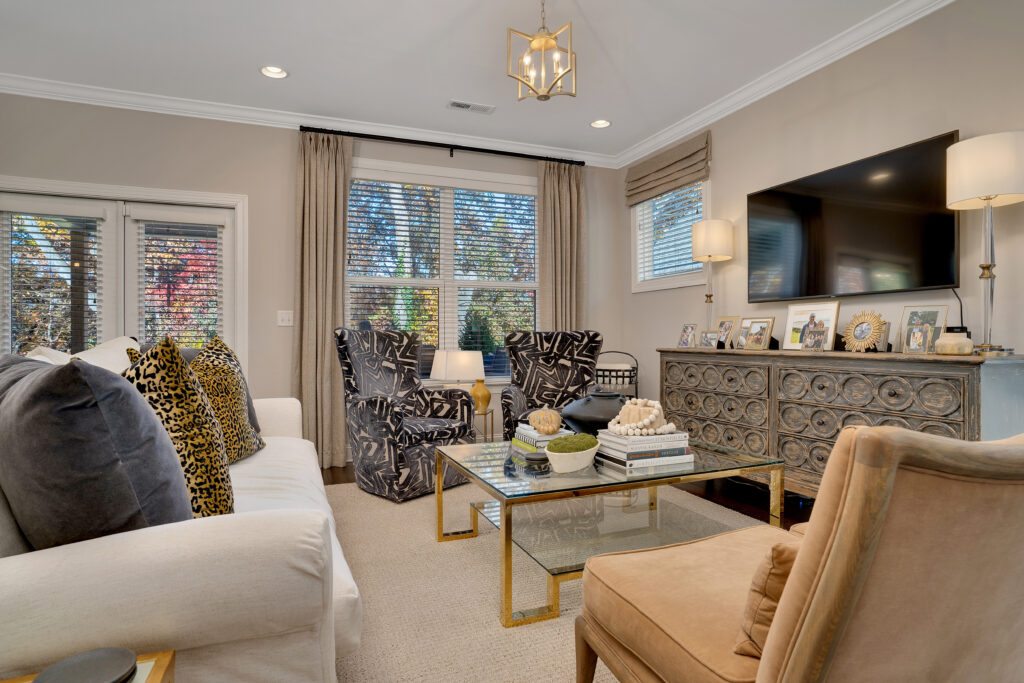 Window coverings boost your mood
Even a little natural light can go a long way in your southeastern home. And the right window treatment can maximize how much sunlight streams into a room. Allowing natural light into a room increases your exposure to sunlight, which also increases your Vitamin D levels and mood. You can try sheer drapery panels to soften the light while reaping the benefits of natural light.
Read also: 5 Reasons to Love Sheers in Your Chattanooga Home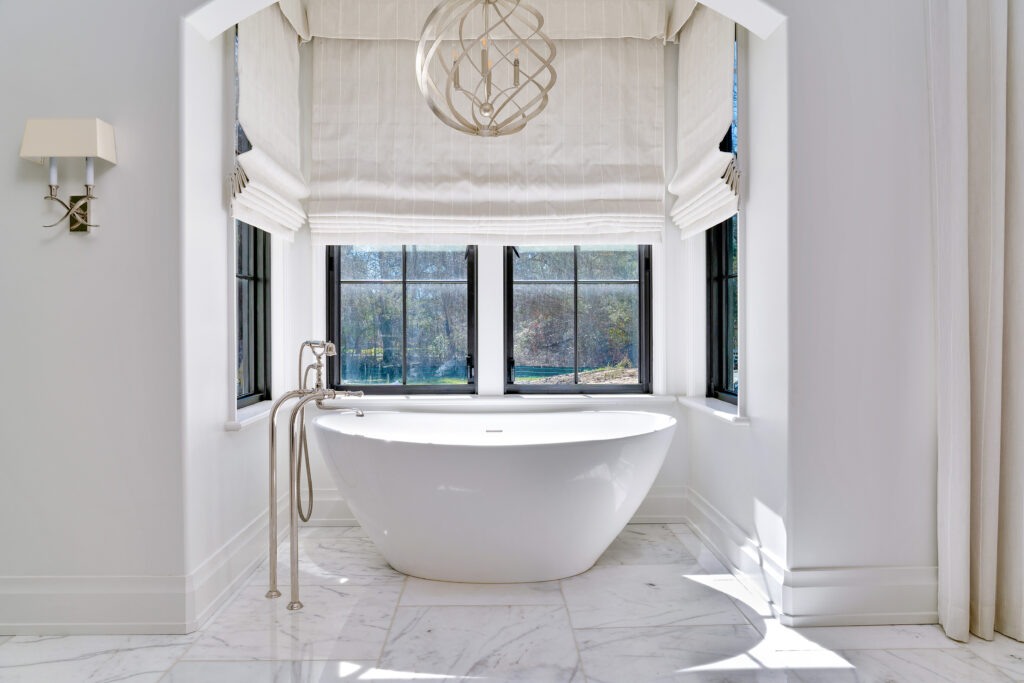 They provide privacy
Even though you want natural sunlight in your home, you likely will not be able to relax if you think your neighbors can peak in and stare at you. Window treatments create a barrier between your home and the outside world, which will help you enjoy your home more.
There are a plethora of window treatment options available that help you make the most of the natural sunlight while still enjoying privacy from your neighbors. For example, you can layer drapery panels with sheers for light control and privacy. Or, you might install interior shutters and leave the top lovers open while closing the bottom to maximize both sunlight and privacy. You can also try top-down/bottom-up shades, which can be closed from the top or bottom to control privacy and light.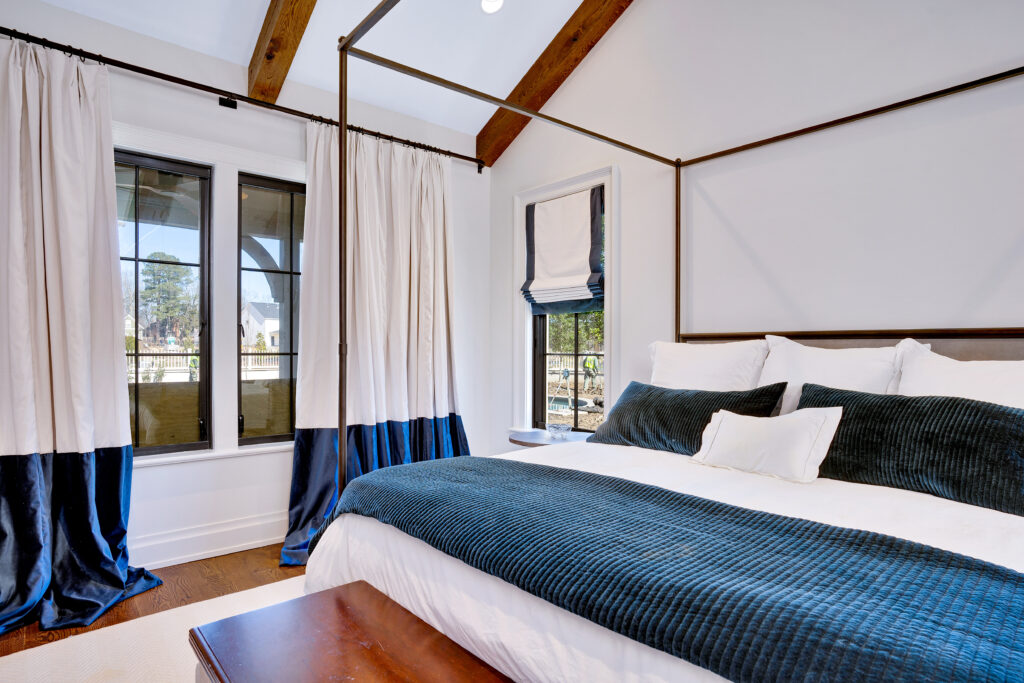 Window treatments help you sleep better
It can be challenging to fall asleep in a bedroom filled with bright light and loud noises. We recommend using blackout lining for all your bedroom window coverings. Blackout lining helps prevent unwanted sunlight and noise from seeping through your windows so that you can sleep more soundly at night. The lining can be added to draperies, roman shades, and even roller
shades. It will also help insulate your windows, keeping your bedroom cooler. And cooler temperatures are an essential factor toward creating a quality sleep environment.
To further prevent the sun from coming through the sides of your windows, we recommend hiring a professional to measure and install your window coverings. And if you choose draperies for your bedroom, hang them from french return rods to further prevent light from coming through the sides of your windows.
Read also: 5 of Our Favorite Bedroom Projects in Chattanooga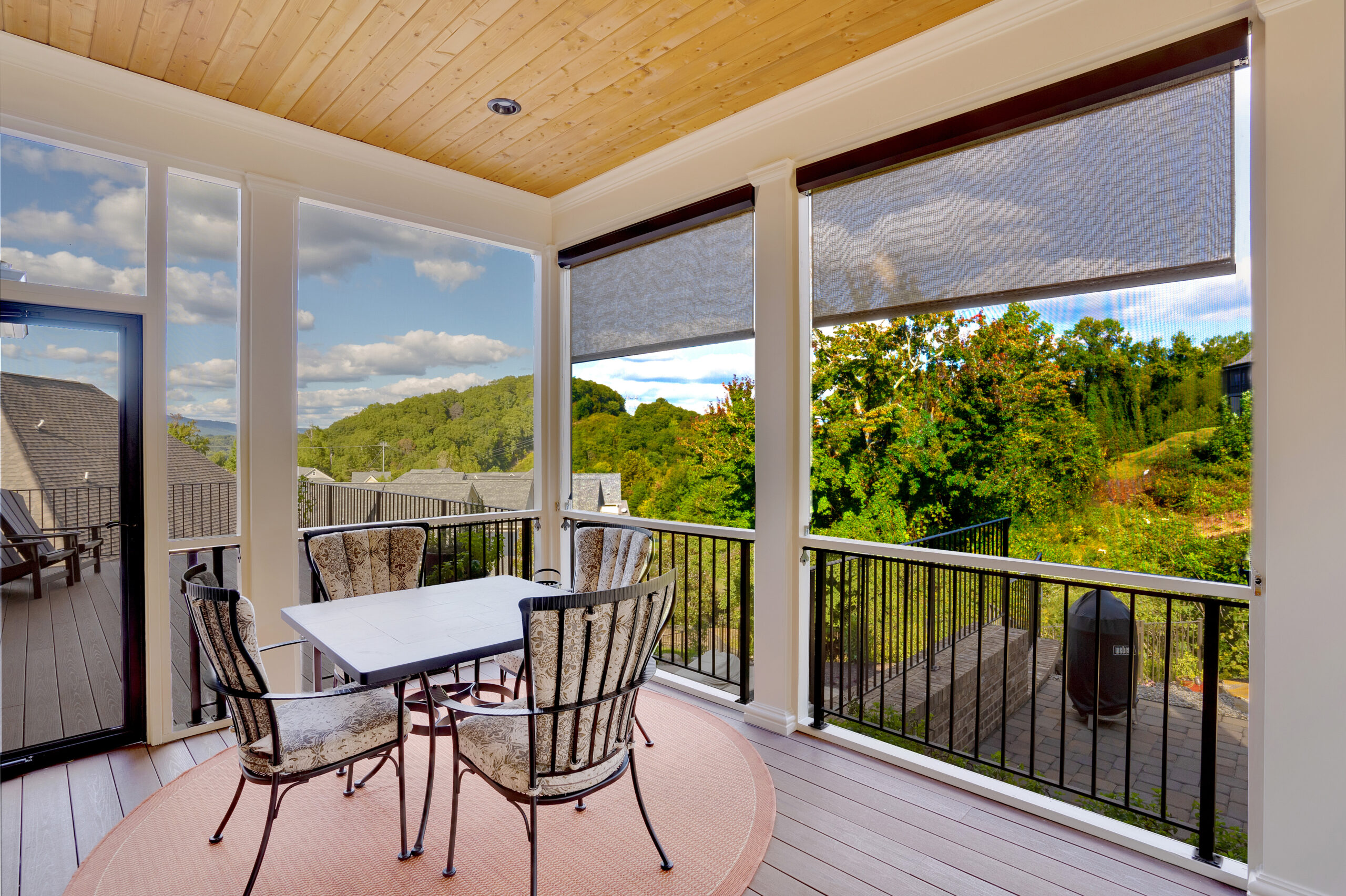 They can lower your utility bills
Window coverings can reduce your home's energy usage by cutting down on the amount of direct sunlight and heat-producing ultraviolet (UV) light entering your home. By cutting down on your energy consumption, you'll also be lowering your heating and cooling bills.
You can make your home even more energy efficient by choosing to motorize your window coverings. To maximize the benefits, we recommend selecting a programmable option, like the Hunter Douglas PowerView® system. With a system like PowerView, you can schedule your shades to open or close to optimize the space's temperature. For example, you can lower your shades during the hottest part of the day, even when you're not home. Or, in the winter, you can raise them when the sun is shining through to warm the room. Your air conditioner or furnace will work less, reducing your energy consumption and monthly utility bill.
Read also: Hunter Douglas PowerView: Your Top Questions Answered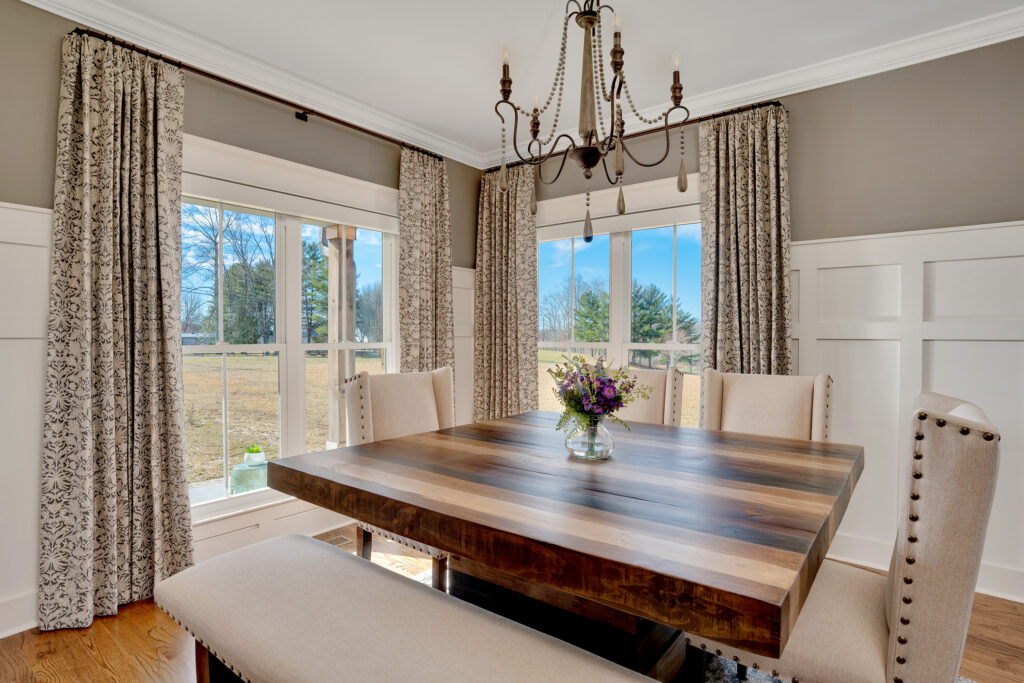 Window coverings elevate the ambiance of your entire home
Your window treatments can also visually make your windows appear wider and taller, which will make the space appear larger. They can also set the aesthetic tone for an entire room. For instance, you can create an informal atmosphere in your breakfast nook by installing sheer café curtains. But if you want to add elegance and sophistication to your dining room, you may choose velvet drapery panels that puddle on the floor.
Read also: What Drapery Length is Right for Your Chattanooga Home: Hover, Break, or Puddle?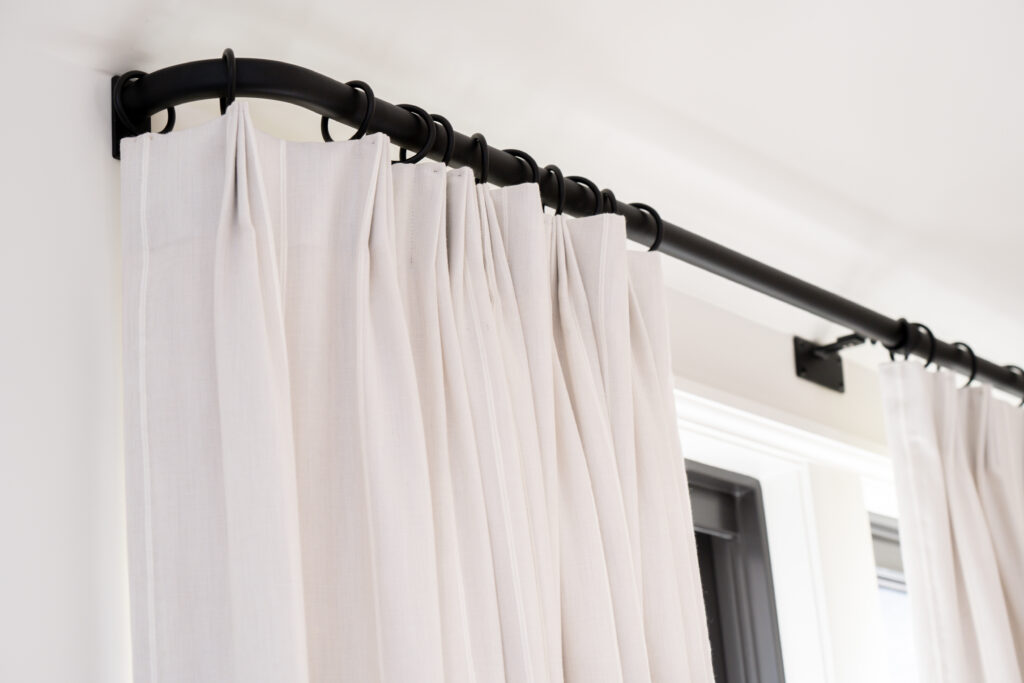 Improve your quality of life with High Country
The benefits of custom window coverings are virtually endless, and they can instantly improve the design of any room. If you're ready to update your home's interior and enhance your quality of life, then new window treatments from High Country Drapery Designs are the way to go.
When you choose our award-winning design team, you'll have pride of ownership and window coverings backed by our workmanship quality guarantee. We offer a wide range of products and can help you find the perfect solution for your windows. We're proud to serve homeowners and interior design professionals throughout the southeast, including Nashville, Knoxville, Atlanta, and Chattanooga.