2020 A Year in Review
May 16, 2022
This year has certainly been a lot different than we expected it to be. We had to make a lot of adjustments quickly and change our processes to keep you and our team as safe as possible. Despite all the challenges and changes, we were still able to have a great year here at High Country Drapery Designs. Today, we wanted to take a few moments to reflect on 2020 to remind ourselves just how much we've grown.

We worked with amazing clients
We couldn't have done anything this year without you letting us into your homes and giving us the opportunity to work on some fantastic projects! Many of you were even kind enough to invite us back into your home to document your window coverings and upholstered furnishings. Here are just a few of the projects we shared with you this year: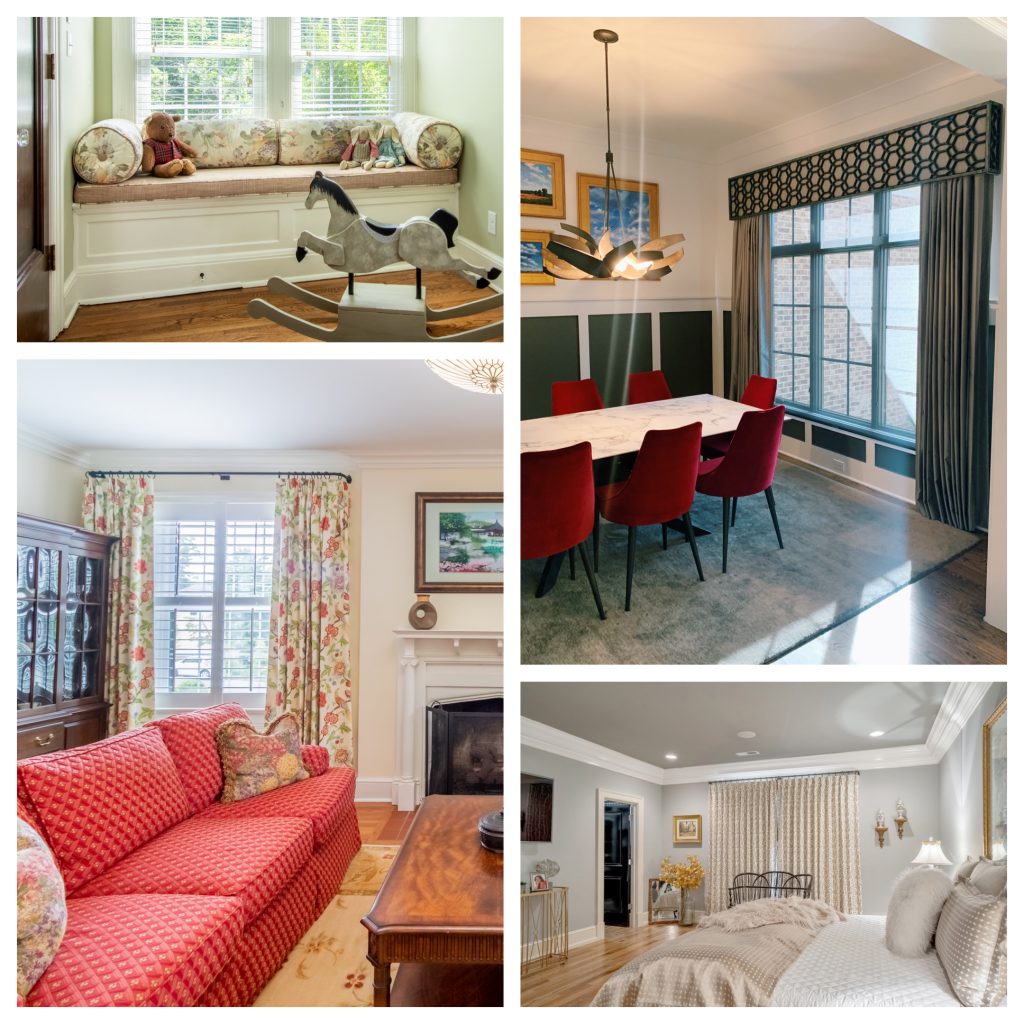 For this project, we had the opportunity to reuse our client's old bedroom set in their new home's guest bedroom by creating custom bolster pillows out of their former drapery. We even used some of the fabric as piping for the seat cushions of their window seat. We love how playful the window seat has become for the many grandchildren that will visit our client.
This client in North Chattanooga wanted to update her drapery to tie all her furnishings, including red couches, together. We used the same drapery and fabric in the living room and dining room to create a cohesive look throughout the house.
This was such a fun project because we had the chance to do something we don't often do — create a custom Tableaux Decorative Grille to add dimension to this couple's cornices in their living and dining rooms. The cornice had the added bonus of hiding the hardware from their motorized shades.
This was our second project for this couple, and we loved how it turned out! We used "Spring Sprig" in the color "Twig" from Carole Fabrics as the primary fabric on these Euro-pleated draperies to complement the gold details in this Black Creek master bedroom. We added a leading edge in Carole Fabric's "Red Hot" Velvet in the color "Mushroom" to add more dimension and texture.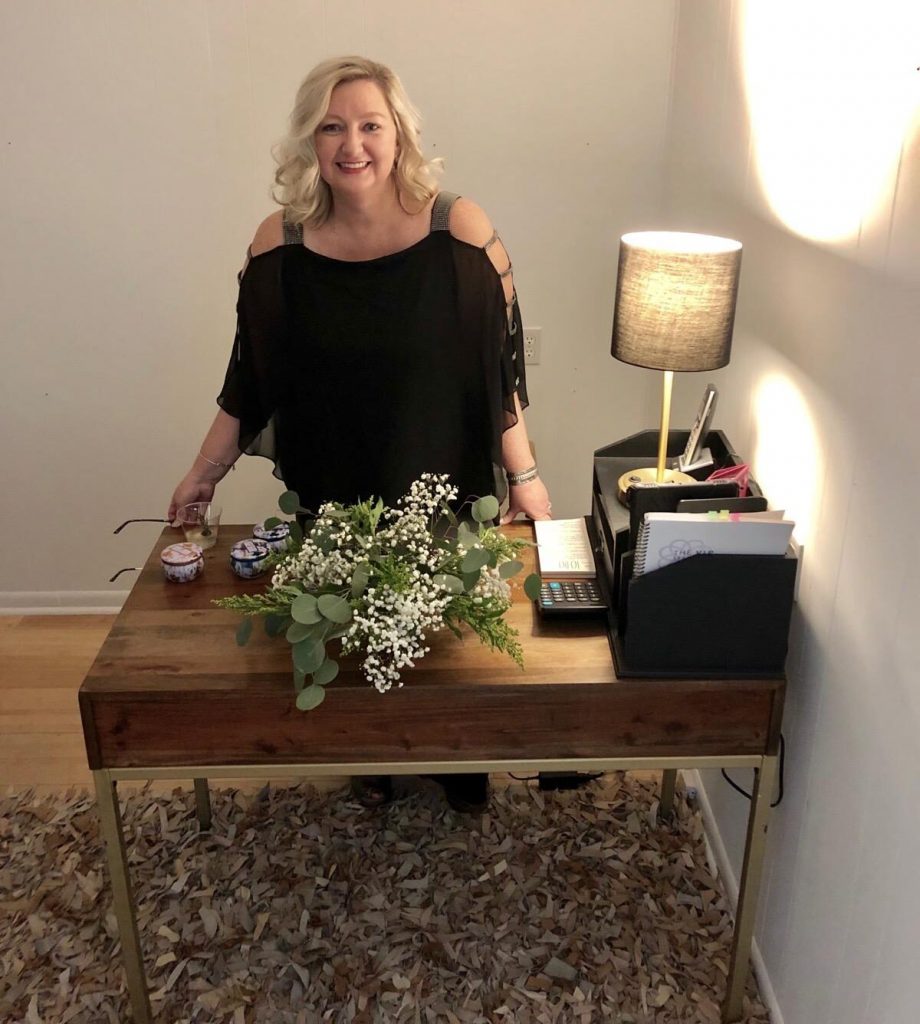 We opened our own studio & outgrew it
Jill started High Country Drapery Designs out of her home in 2015. It grew to the point where we needed our own independent studio space, which we opened in January 2020. Jill wanted to open it in downtown Chickamauga because she wanted to give back to the local community. Because the studio is also a short drive from Chattanooga, where most of our clients and industry peers are located, we planned to use our space for social and educational events.
2020 had different plans, in more ways than one. To start with, we've already outgrown the studio we opened in January and moved into a new space at the end of October. Because of the pandemic, we haven't been able to host an open house (yet!) but cannot wait to share our new studio with you soon. It's not far from our first studio, and we still plan to use it for social and educational events in the future.
Read also: Studio Grand Opening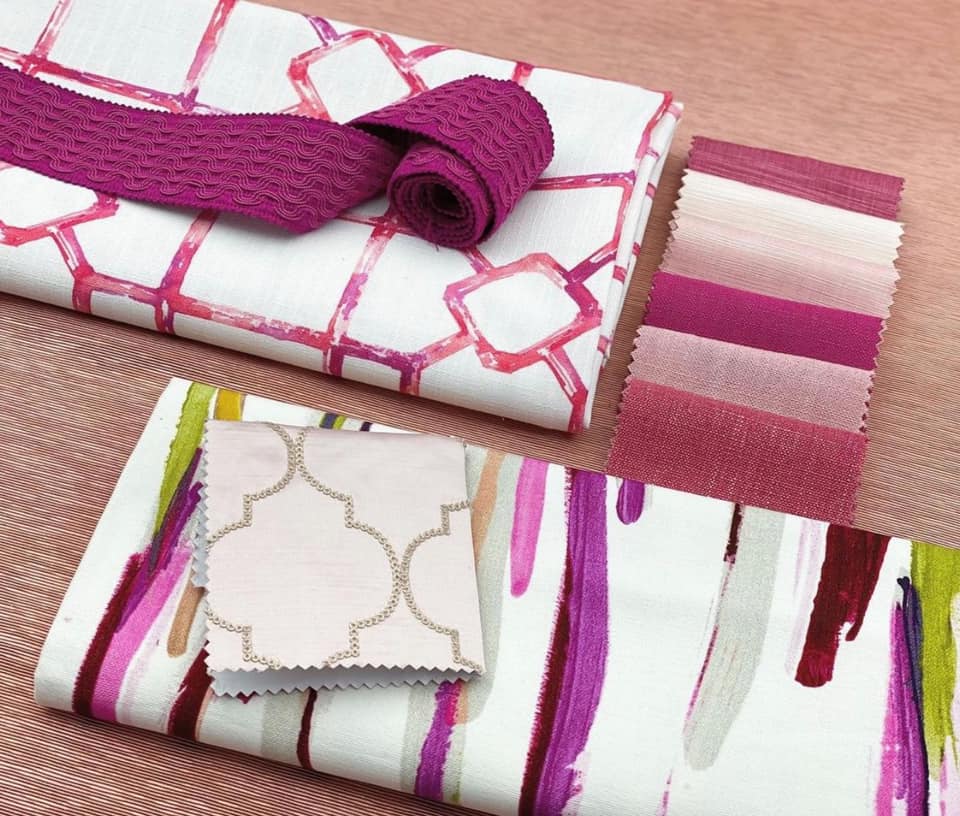 We started offering virtual design services
Many designers and clients haven't been comfortable meeting in person due to the pandemic. Like most of the country, we had to get creative, which is why we started providing virtual design services. With these services, we'll take you through the same process as our in-person clients — just digitally! Our hope is that we can still help you create a home that you love and are proud of while socially distancing to keep you and your family safe.
Because we've been doing this for several months now, we have perfected virtual window coverings consultations. And we want to make it as easy as possible for you. Here's a peek into how it works:
Complete our design Q&A
We know that you want your custom window coverings to be both functional and fashionable. We have an intuition-driven interior design questionnaire to help you think outside the box about what you need out of your window treatments.
It will only take a few minutes to answer questions about your design preferences, children, pets, hosting habits, and any frustrations you have with your current window coverings. We'll use your completed questionnaire to help choose silhouettes, fabric, and hardware. It will also help us determine whether you need your window treatments to offer privacy, motorization, or room-darkening capabilities.
Set up a Zoom or Facetime call
After you've completed the questionnaire, we'll set up a Zoom or Facetime call to take a tour of the room or rooms where you want new window coverings. We'll also share fabric, trim, and hardware samples with you and compare them to your wall color samples at our studio so you can start to picture your window treatments.
We will also ask you to take a few photos of the space with your phone and email or text them to us so that we can start developing a design that fits your space and meets your needs. We might also ask you for rough measurements of your room.
Review our quote & send final measurements
After we've toured your space (virtually) and shared fabric, trim, and hardware samples, we'll present you with a design plan with our recommendations. Just tell us which parts you love and which ones you don't; we'll revise your design plan until it's exactly what you want.
From there, we'll send you a quote. Once you've approved it, sent us your final measurements, and given us payment, we'll start the fabrication process. Most projects take anywhere from four to six weeks, but we will update you every step of the way. Once your custom window coverings are completed, we can schedule one of our trusted installers to go to your home, or you can handle the installation yourself. We can even set up a video call with you or your installer to show you how your new window treatments should lay.
Are you ready to get started with our virtual design services? Contact us today!