Studio Grand Opening in Chickamauga, GA
May 16, 2022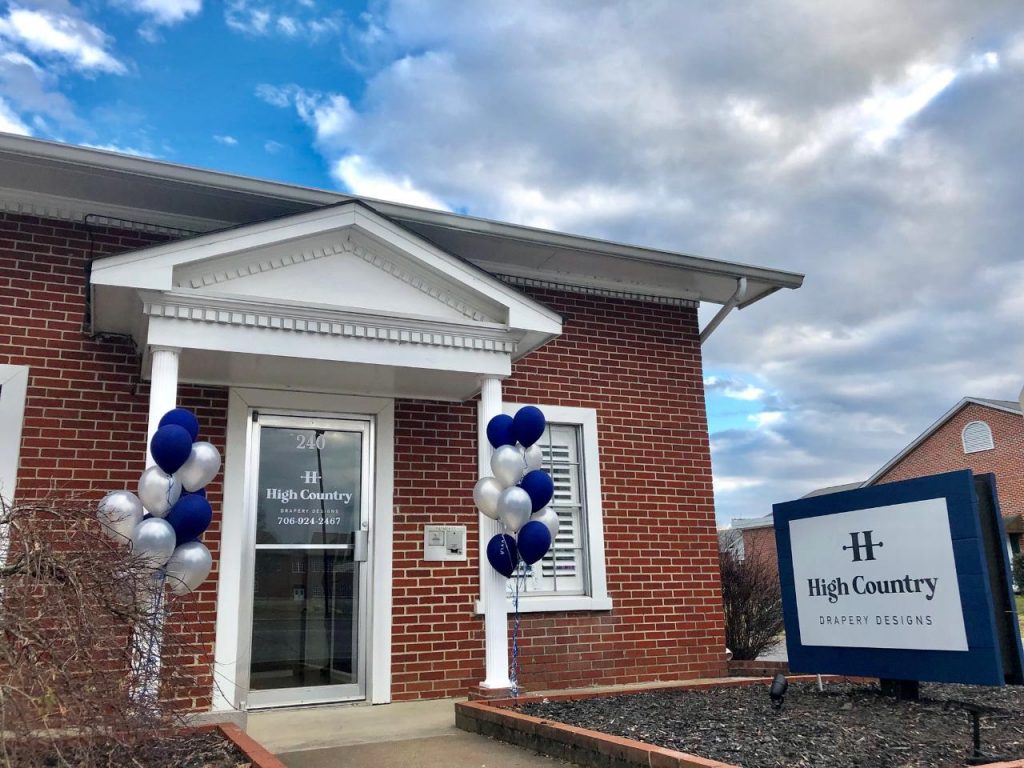 Last Thursday, we had our studio grand opening party! Jill started High Country out of her home studio and the business has grown to the point where we needed our own independent space. Jill's heart for High Country is to give back to our local community, so it made sense to open right down the road from her house. Our new studio is located in downtown Chickamauga right across from where her son attends High School & next door to the public library. The studio is a short drive away from Chattanooga, where the majority of our clients and industry peers are located. Our new space will also be a place for designers and homeowners to come for social and educational events that we are hosting over the next year. Be on the lookout for more news on those opportunities!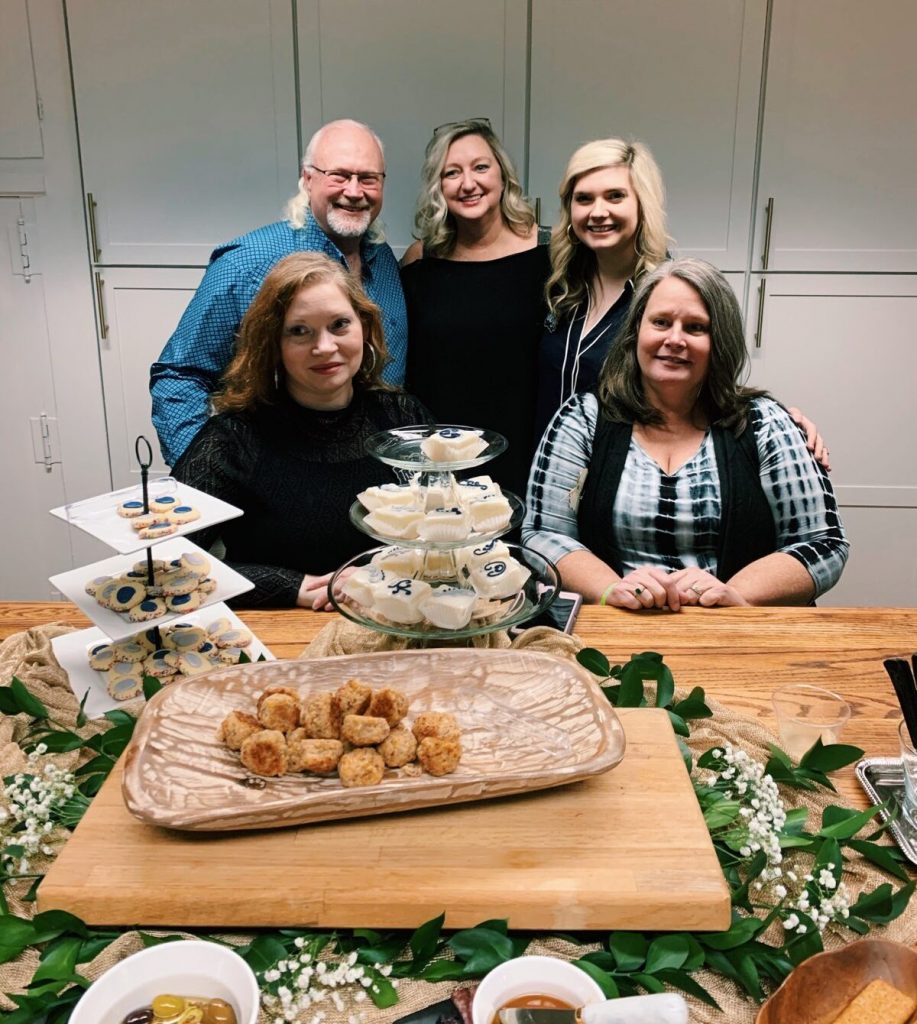 Now to the party details: Melissa (our Office Manager) and Jaclyn (our Marketing Manager) headed up the party planning. Melissa quickly set a southern menu with sweet tea, sausage balls, cheese straws, petit fours, and thumbprint cookies. We turned to our favorite local bakery, Jackson's Bakery, for the baked goods. Jaclyn was in charge of the invitations, charcuterie boards, & signature cocktail. Since this was a celebration, Jaclyn decided that a champagne cocktail was the way to go and named it "Sew Bubbly" in honor of our in-house work room. Melissa DIYed the party's floral arrangements with wholesale flowers in a neutral green and white color palette. Melissa also added vinyl High Country logos in charming places around the studio including on the flower vases. Lastly, a grand opening would not be complete without balloons! We got two dozen balloons from Balloon A'Fair in our brand colors so that guests would know exactly where to go!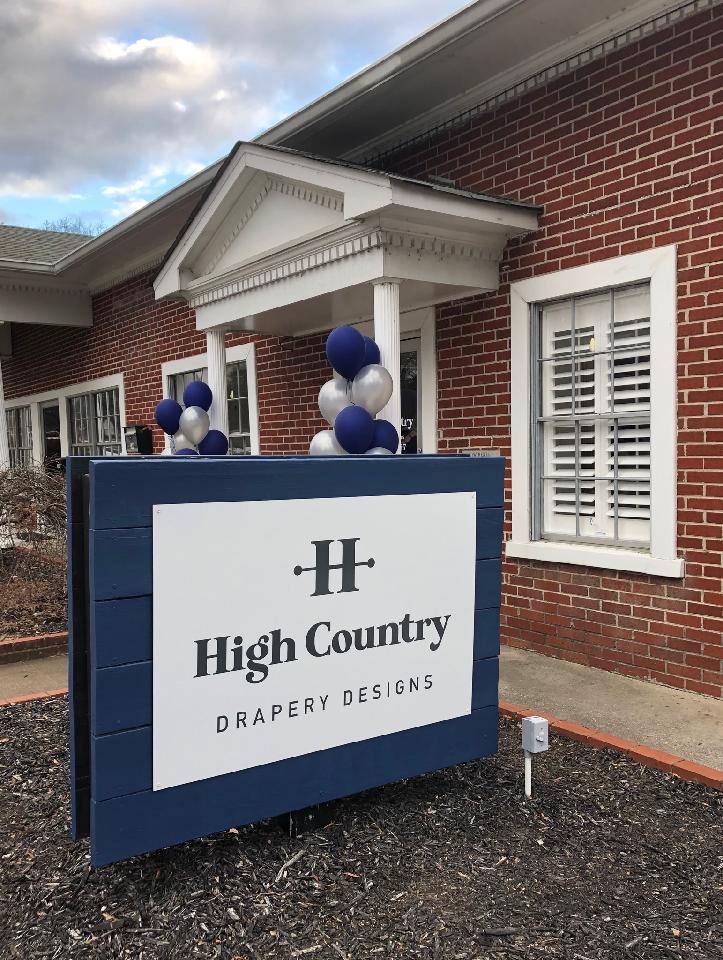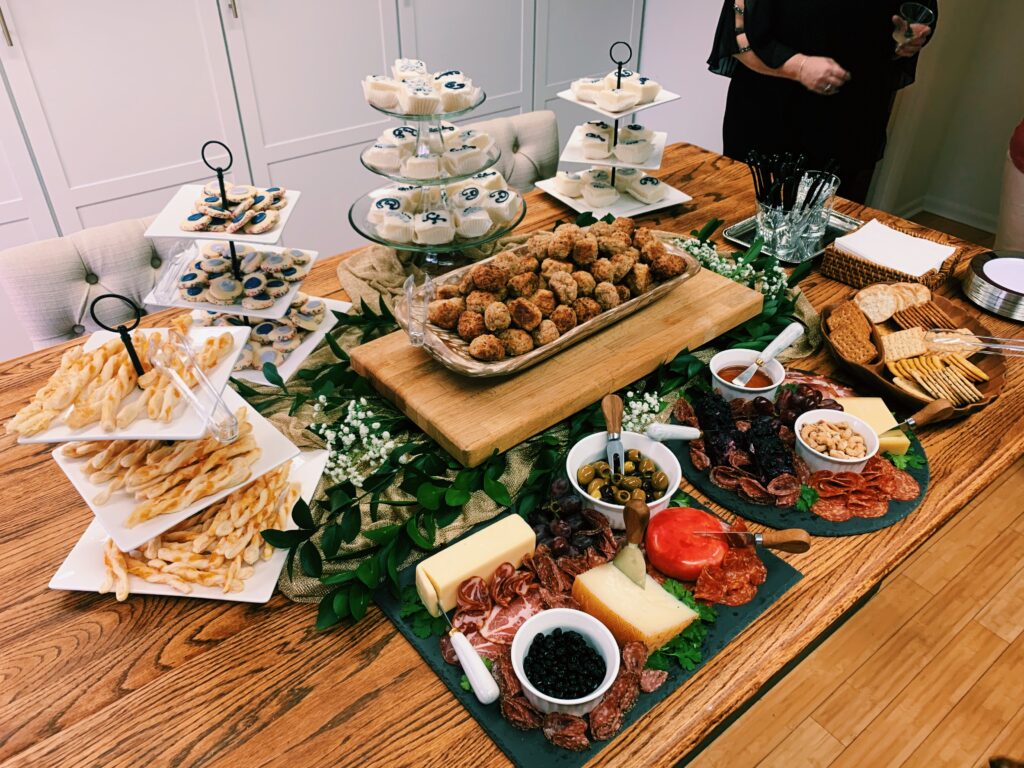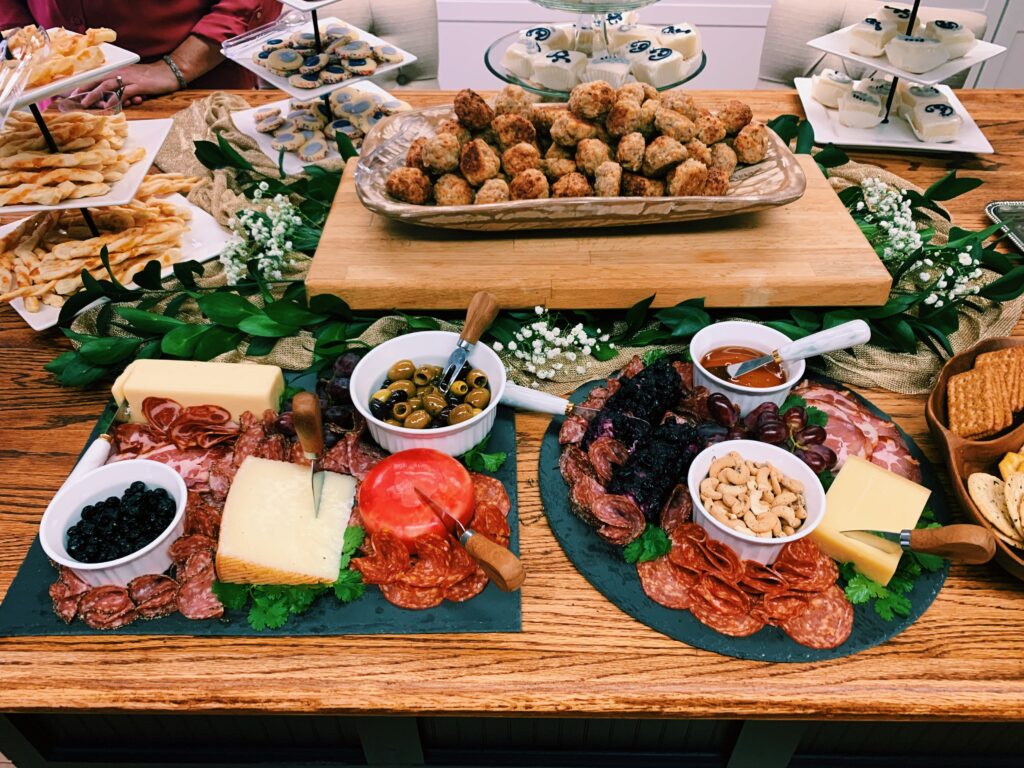 Tisha, our workroom manager, Jill, and Kim, Jill's long time friend, worked tirelessly to insure that our studio would have gorgeous window coverings in time for the party. They created beautiful drapery and faux Roman shades for the windows. Also big shout out to our local plantation shutter manufacturer who made sure that we had shutters for the big night. All husbands were on deck helping with the party prep with Jill's husband, Bobby, headed up the drapery and hardware install, Melissa's husband, Pryor, worked on outside signage, and Jaclyn's husband, Jordan, was willing to clean anything and everything. Thank you to our fellas for their support!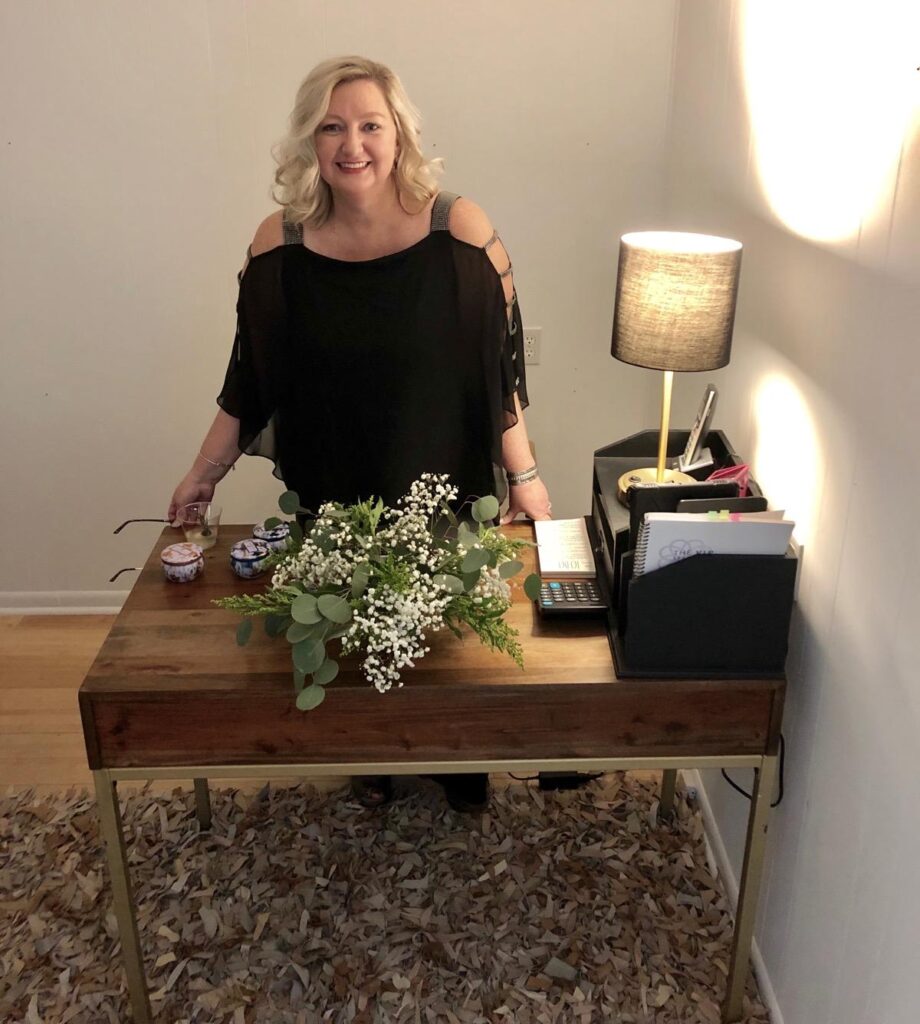 Now onto to the party time! Alexa DJed great Big Band 40s music as 40 of our industry peers, neighbors, friends, and clients stopped by to see our space. Jill had several friends drive from Kentucky and South Georgia to support her. It was truly a wonderful evening and we wish that each one of you could've been there to celebrate with us.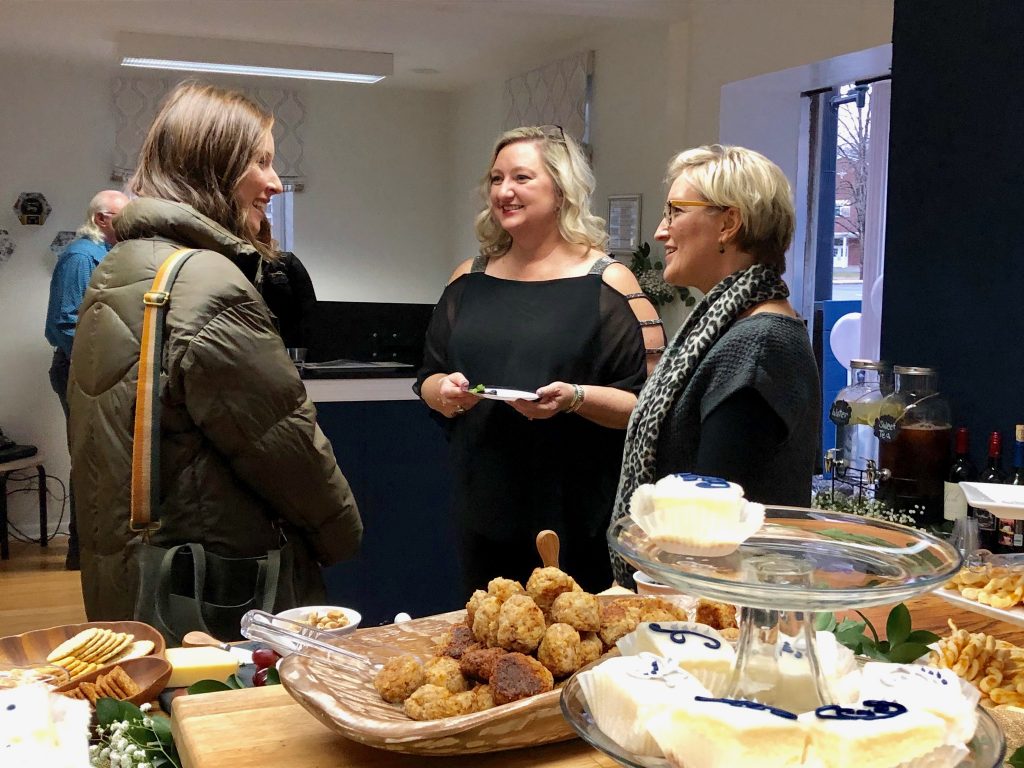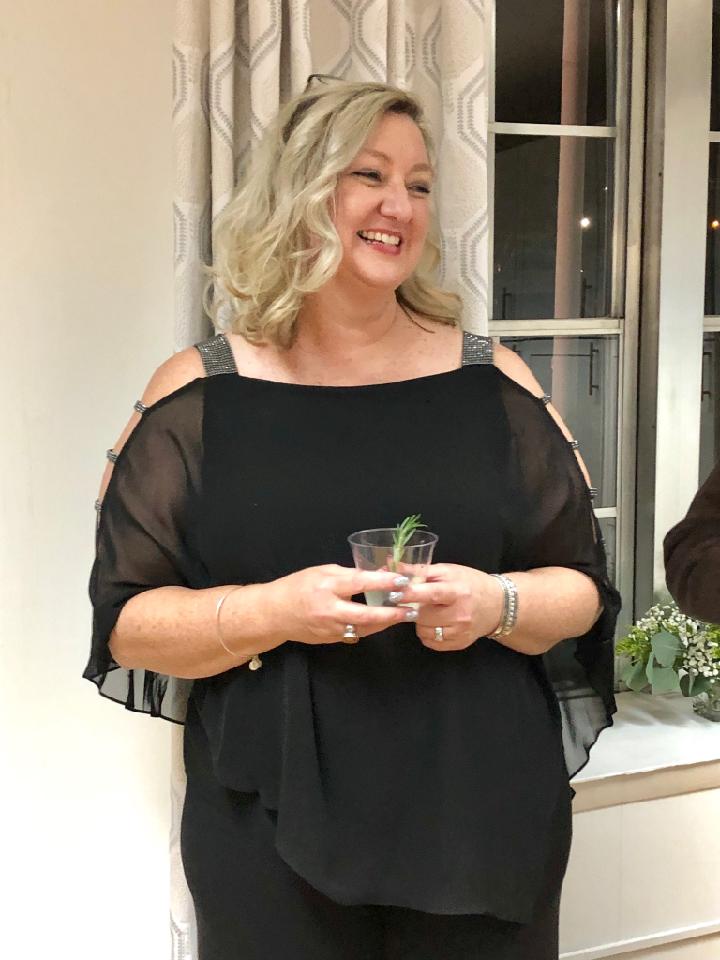 We hope that you enjoy looking at the pictures and next time you're in Chickamauga we hope that you make it a point to stop by!