Motorized Window Treatments – Chattanooga Tennessee
Oct 17, 2023
High Country Drapery Designs Designs, Creates and Installs Motorized Window Treatments
Chattanooga Tennessee – High Country Drapery Designs is proud to offer some of the most innovative technology available in motorized window coverings, which are operated with an electric motor to open and close on their own. But we know that making the right choice with how to power your window treatments can be confusing. To help, we've put together this guide to help you pick the power supply that best fits your needs.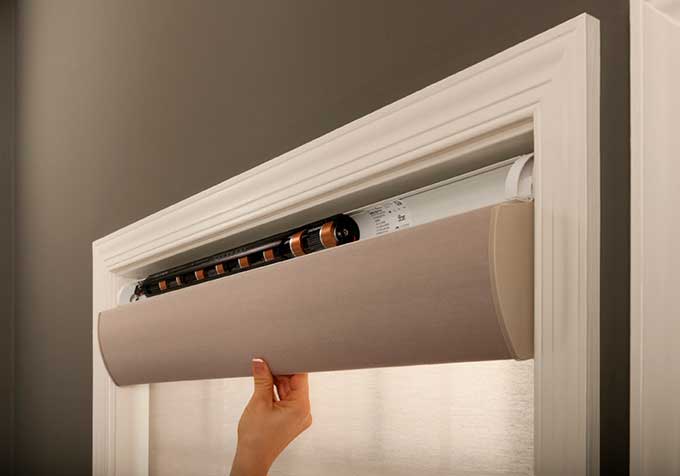 Battery-powered window treatments
Battery-powered window coverings are a popular choice in the Chattanooga area, especially if you're installing them in an existing home. The batteries are typically stored in a battery wand, which is compact to easily hide beneath the window treatment's headrail or behind a top treatment. So there are no wires, plugs, or outlets to consider, and you have a seamless design.
The batteries typically need to be replaced or recharged about once a year (depending on how often you operate your window treatments).
Non-rechargeable batteries
With batteries that cannot be recharged, you will need to replace them whenever your motorized shades or blinds start to raise and lower slowly because that signifies your batteries are dying.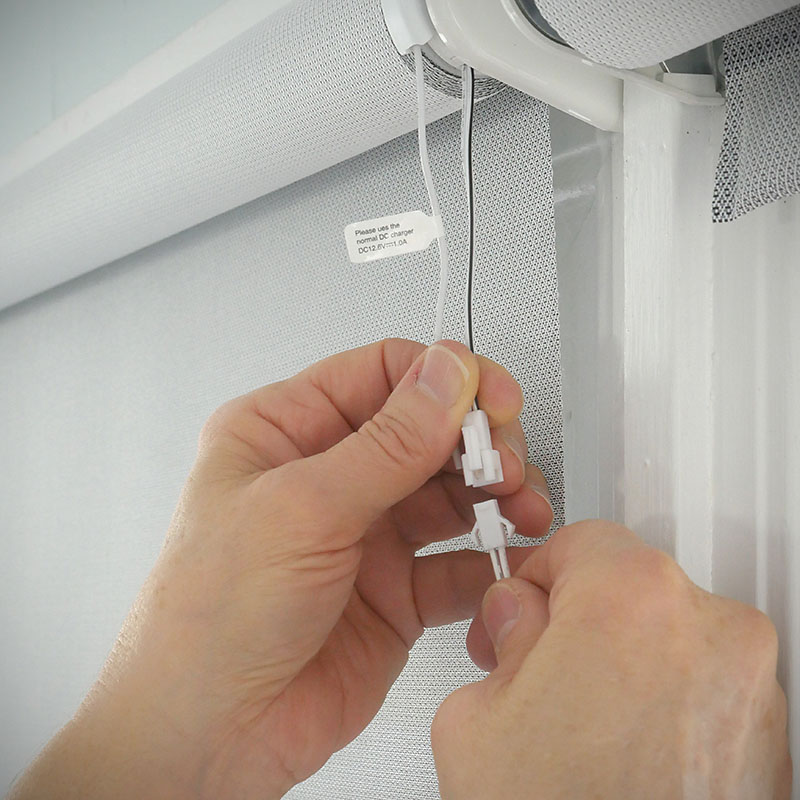 Rechargeable batteries
Choose a rechargeable battery pack if you don't want to replace your batteries each time they die. When your motorized window coverings start to operate slowly, you just have to plug in the battery pack to recharge it. Your battery pack will be fully recharged in just a few hours.
Below: Motorized Shades Created and Installed in Ooltewah, Tennessee
Wired window coverings
If you choose wired window treatments, they'll get their power from your home's main power supply. This is an excellent choice if you never want to replace or recharge batteries.
When building a new home, adding the power source at the time the home is being constructed is the perfect time to add that power source. But if that's not possible, you can still add the power post-build.
Some homeowners might be worried that wired window coverings will increase their energy bill. The energy required to operate your motorized window treatments is so low that there should be no significant impact on your energy bill. In fact, motorized window coverings can lower your energy bill. You can set them to open and close on a schedule, controlling how much sun or heat comes into your home each day. That means you will not have to run your air conditioner or heat as often.
Read also: Top 5 Reasons You Need Motorized Window Coverings in Your Chattanooga Home
When it comes to wired window coverings, you have two options: you can hardwire them or plug them into an outlet.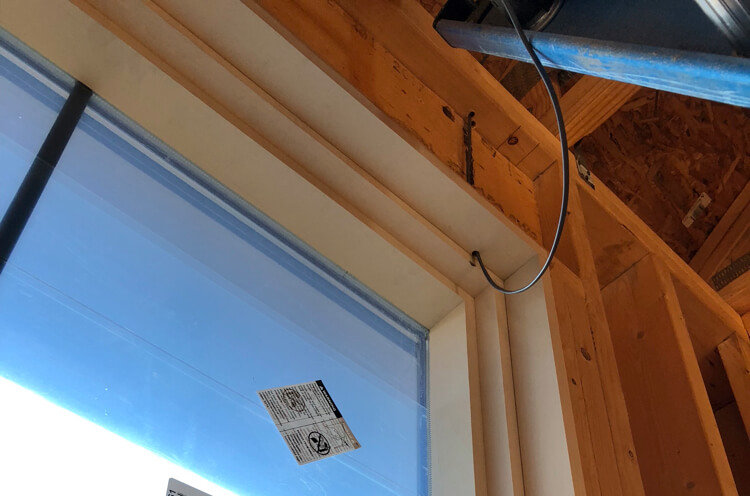 Hardwired
Hardwired window treatments are ideal for new builds or full home renovations, as long as you bring in a window covering specialist before the walls are closed and finished. That's because we'll have to run wires through the walls of your home.
Read also: New Build: When to Bring in a Window Covering Specialist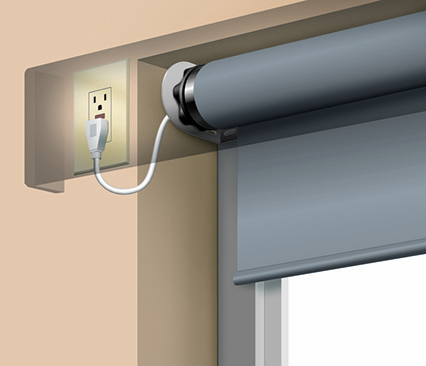 Plug-in power supply
Sometimes, you do not have the option to hardwire your motorized window treatments, but you also don't want to replace or recharge batteries. If that sounds like you, plugging your motorized window coverings into an outlet might be your best option. You'll have to run a power cord and plug from the window treatment to a nearby power outlet.
We recommend using a plug-in power supply if you can secure and conceal the power cord. If the cord is not secured or concealed, it could look messy and may not be safe for children or pets.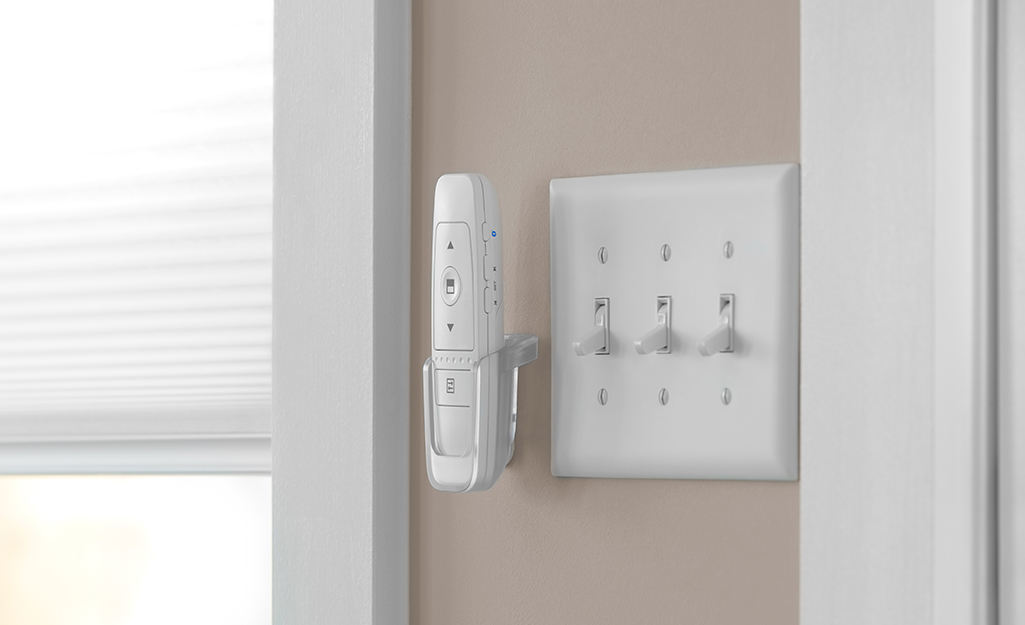 Motorized window treatment controls
Now that we've talked a bit about the different ways you can power your motorized window coverings, let's take a look at the different ways you can operate them.
Operating your motorizing window treatments is incredibly easy. Some methods use a radio frequency, similar to how your garage door remote works. But you can also connect your window treatments directly to your WiFi network through systems. Connecting your window coverings to your internet makes it even easier to operate and gives you more options.
Wall switch
Installing a wall switch is a great option if you don't want the hassle of finding a remote. You can choose from a variety of colors to match others in your home.
Remote
Remotes, like the Hunter Douglas Pebble Remote, are ideal if you're looking for on-demand control. The remote comes in multiple colors to match your decor. And it can control multiple window shades at once.
Read also: Hunter Douglas PowerView: Your Top Questions Answered
Voice-activated
By connecting your motorized window treatments to the internet, you can hook them up to your smart home system, like Amazon Alexa, Apple Home, or Google Home. You'll be able to control your shades by simply saying, "Alexa, raise the shades!"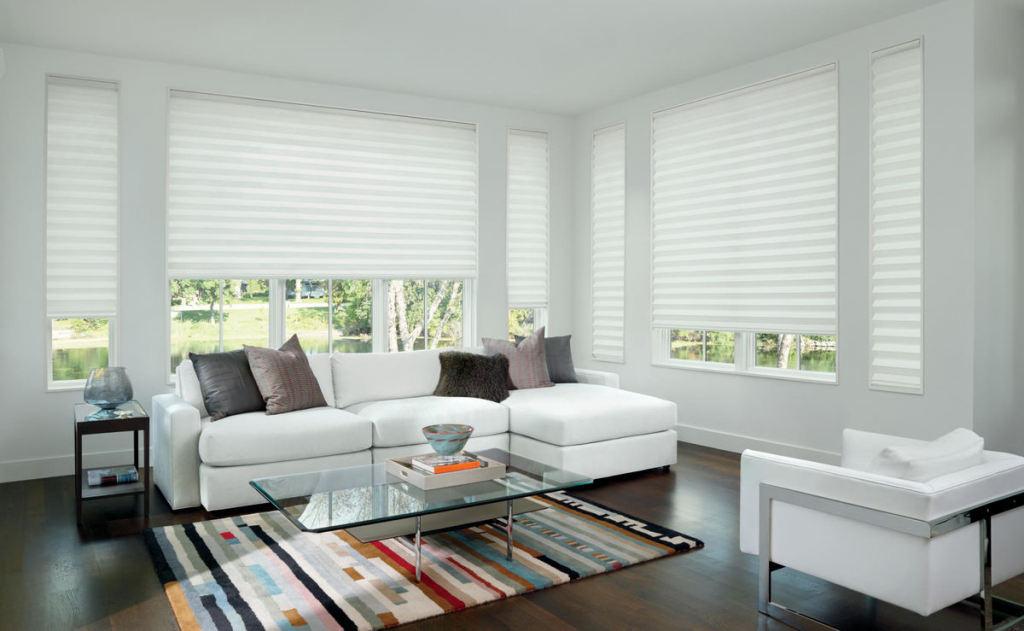 Your phone
With many products, you can control all of your windows from your phone through an app. That means you can open and close them even when you're away on vacation.
Time schedules
Motorized window treatments also allow you to set up schedules to open and close your window treatments. You can set a schedule to raise and lower your shades based on your lighting and privacy needs throughout the day. You can often even set the schedule to open and close automatically based on the temperature or the sunrise or sunset.
Are you ready to experience convenience at the touch of a button or the sound of your voice? Schedule a consultation with High Country Drapery Designs. We'll help you choose the right motorized window coverings for your Chattanooga area home.