Everything You Need To Know Outdoor Automation Chattanooga
May 16, 2022
During those perfect summer days coming up in the Chattanooga area, you probably want to spend as much time as possible in your outdoor living space. But just because you're spending more time outside doesn't mean you have to give up the convenience of your smart home automation system.
With advances in technology, you can enjoy incredible music quality, access to your high-speed internet, beautiful lighting, and your favorite TV show, whether you're inside or outside. If you're looking for a way to bring the comforts of the indoors to your patio or deck, there are a few things you need to know about outdoor automation. Keep reading to learn more!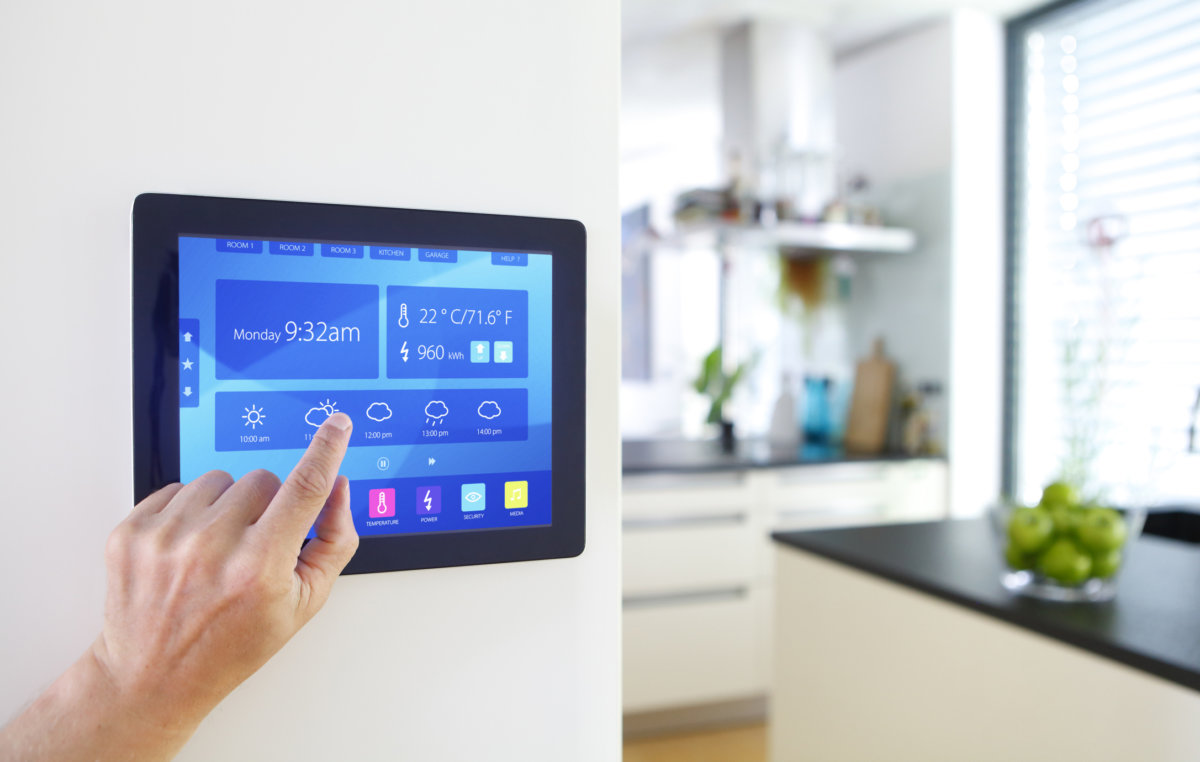 1. You don't need a separate smart home system
One of the biggest reasons people sometimes shy away from outdoor automation is because they don't want multiple smart home systems.
With an integrated home automation system, your outdoor spaces and indoor living areas can all be controlled seamlessly. You can expand your smart home system to reach your backyard so you can handle everything from one device, including your mobile phone. There's no need for unsightly wires, obvious speakers, or multiple remote controls.
Read also: Smart Home Capabilities are Not as Intimidating as You Think
Since you can control everything from one spot, you can have the same music playing inside as you do outside so that your guests can enjoy your parties, no matter where they spend their time. Or, you can have different lighting and different music playing in various areas throughout your home and backyard to create different zones with unique atmospheres.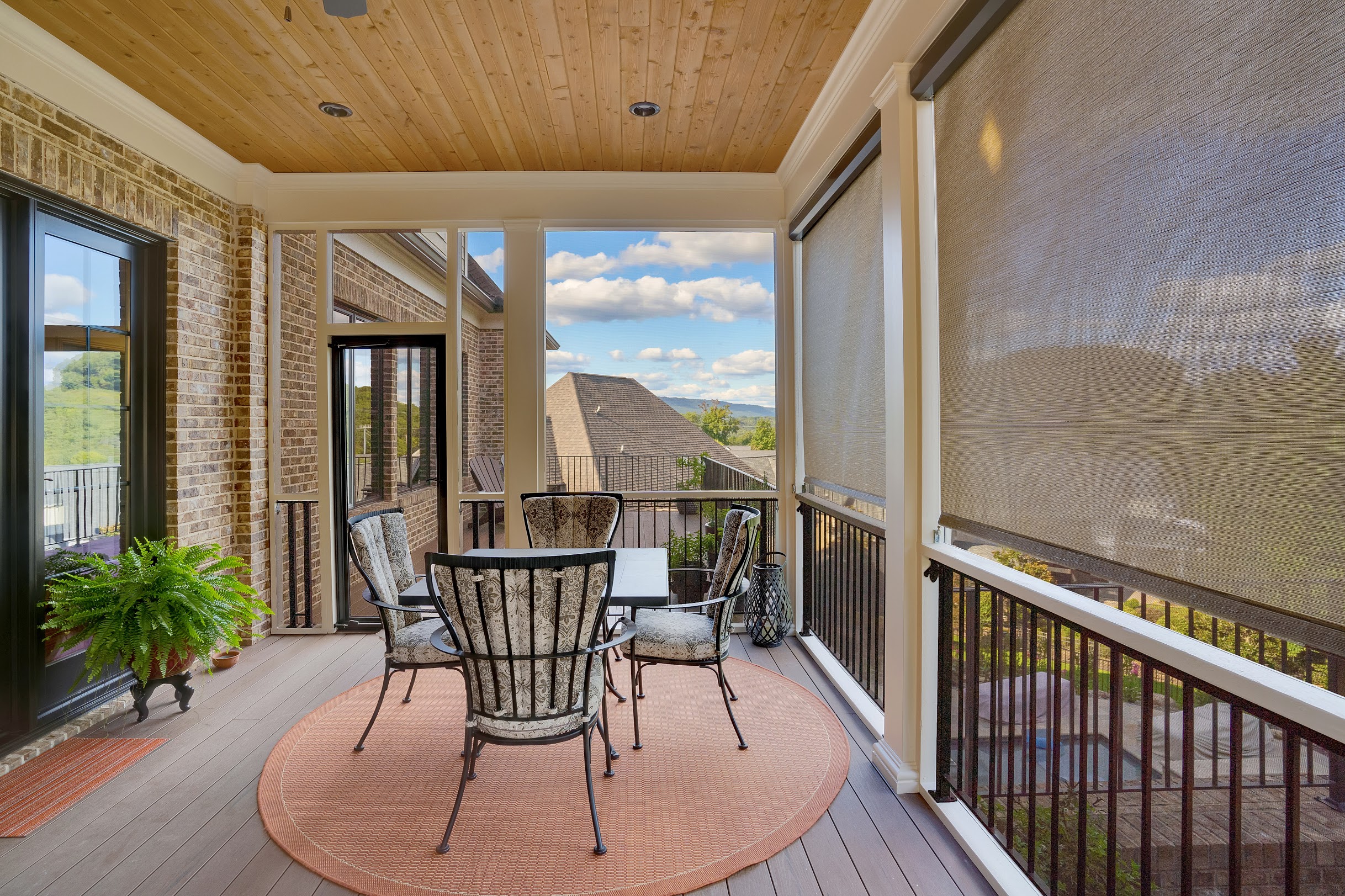 2. You'll be more secure in your home & backyard
Home automation, in general, can keep your home safe. Not only can you install an automated security system, but you can also turn your lights on or off and open or close your window coverings from anywhere, even if you're not home.
Outdoor automation adds another layer to your home security. You can install outdoor security cameras to ensure you don't have any unwanted guests in your backyard. And, with integrated locks and video doorbells, you can see who is at your front door right from your phone.I'm
These equipment options will also help you enjoy your outdoor living spaces even more. If you're in the backyard grilling or relaxing, you can check your front door from your phone when someone rings the doorbell. If one of your guests is there, you can speak to them through your phone, unlock the door, and let them in without ever having to get up or go inside.
Read also: Benefits of Motorized Window Coverings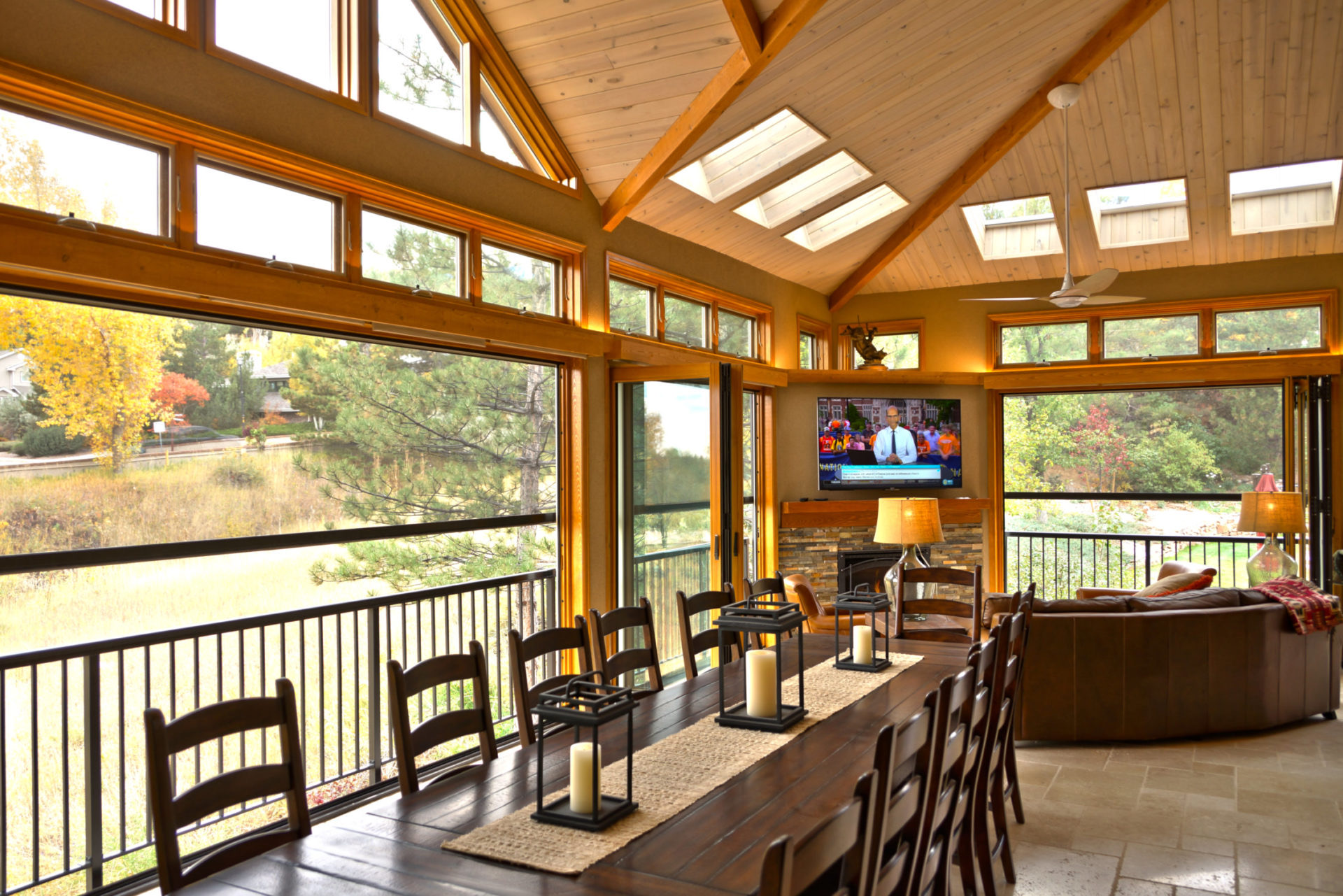 3. The equipment is weatherproof
Any equipment you use outdoors should be able to withstand the elements, including all types of weather and the heat or cold. Thankfully, you can find a multitude of outdoor equipment so that you can enjoy all the comforts of your home in your backyard.
For example, you can't just take an indoor television, put it outside, and call it an outdoor TV. Outdoor TVs are sheathed in weatherproof cases and built to withstand extremely cold and hot temperatures. They also often have a vivid picture so that you can cheer on your team or watch your favorite show without worrying about sun glare.
If you want to limit sun glare further, you can also install retractable solar shades. When using window coverings outdoors, whether you choose solar shades, draperies, or another type, make sure you select a fabric designed to be used outdoors. The material will last longer and can even do things like block insects (more on that in a minute).
By choosing outdoor-specific equipment and materials, you can ensure that your outdoor decor and furnishings last year after year without having to replace them.
Read also: Outdoor Tech: 5 Ways to Make the Most of Your Backyard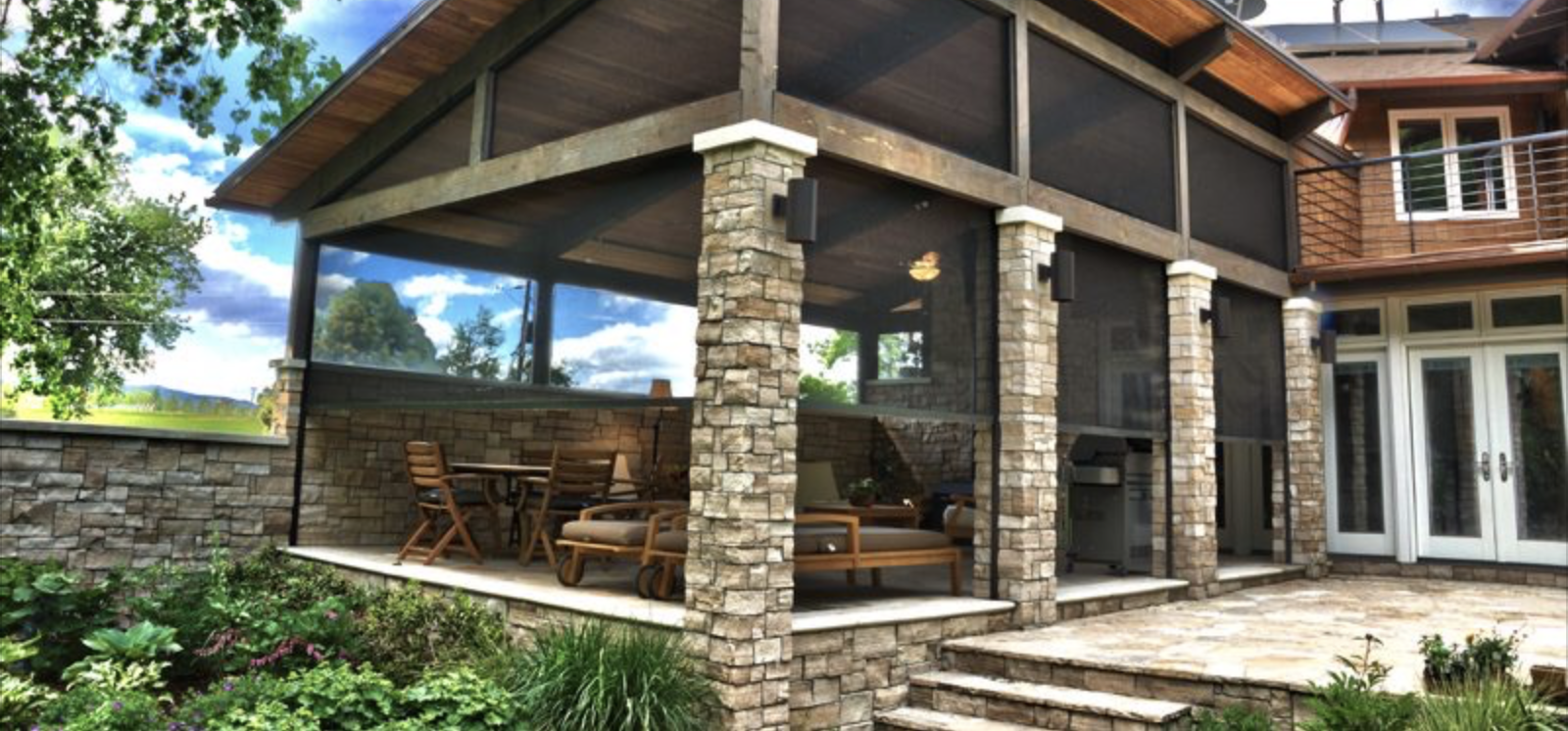 4. Outdoor automation helps you manage sunlight
Enjoying the sun has a light of benefits, including improving your Vitamin D levels and lifting your mood. But too much sun can be unpleasant and damage your skin. It can also damage your furniture and decor so that you have to replace it more often than you'd like. Outdoor automation can help you manage sunlight to protect your skin and furniture and keep you more comfortable while relaxing in your backyard.
One of our favorite ways to manage sunlight is by installing solar shades on a patio or deck. These exterior roller shades allow you to enjoy the outdoors without getting sunburnt or sweating too much. But they still allow light to filter through so you can continue to enjoy your gorgeous mountain views and a light breeze. You can motorize your solar shades to close them in the morning or afternoon when the sun is at a low angle and streaming directly into your outdoor living space.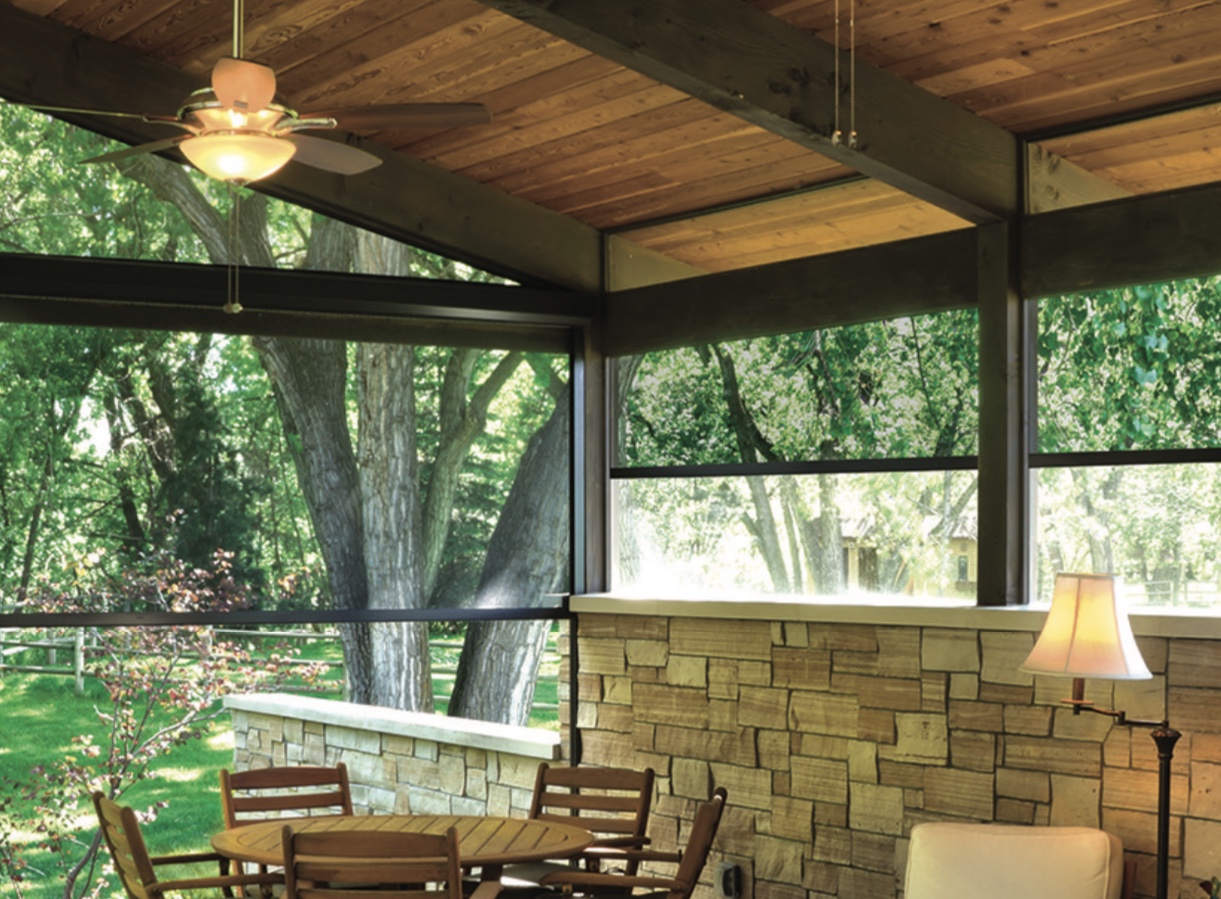 5. Exterior motorization keeps bugs out
Mosquitos, gnats, yellow jackets, and other insects can make your outdoor living spaces less enjoyable than you'd like. With the same exterior roller shades that can block out some of the sun and heat, you can also keep bugs out.
Our retractable insect screens use a combination of fabric and a four-sided sealing system to keep insects off your patio or deck. By motorizing your shades, you can keep them open during the day to enjoy the sun and breeze but quickly close them at dusk when bugs are at their worst.
At High Country Drapery Designs, we think you should be able to thoroughly enjoy your outdoor living spaces throughout the spring and summer. We can help you make the most of your patio or deck by installing motorized insect screens and solar shades, or other window coverings. Contact us today to get started!