Outdoor Tech: 5 Ways to Make the Most of Your Backyard
May 16, 2022
Are you looking forward to the warmer weather so you can start to spend more time in your backyard or on your patio? We are too!
We spend a lot of time talking about automation for your interior living spaces, but it's also available for your outdoor living spaces. With home automation systems, you can control features of your home with your phone, your voice, or by setting up a schedule. If you already have a smart home system in place, you can add automation to your backyard and patio and control everything from one unit.
You shouldn't have to sacrifice function or convenience when you're enjoying your backyard oasis with friends or family. With advanced technology that's easy to use, you can spend time outdoors while still enjoying modern comforts. Keep reading to learn more about five ways you can automate your outdoor living spaces.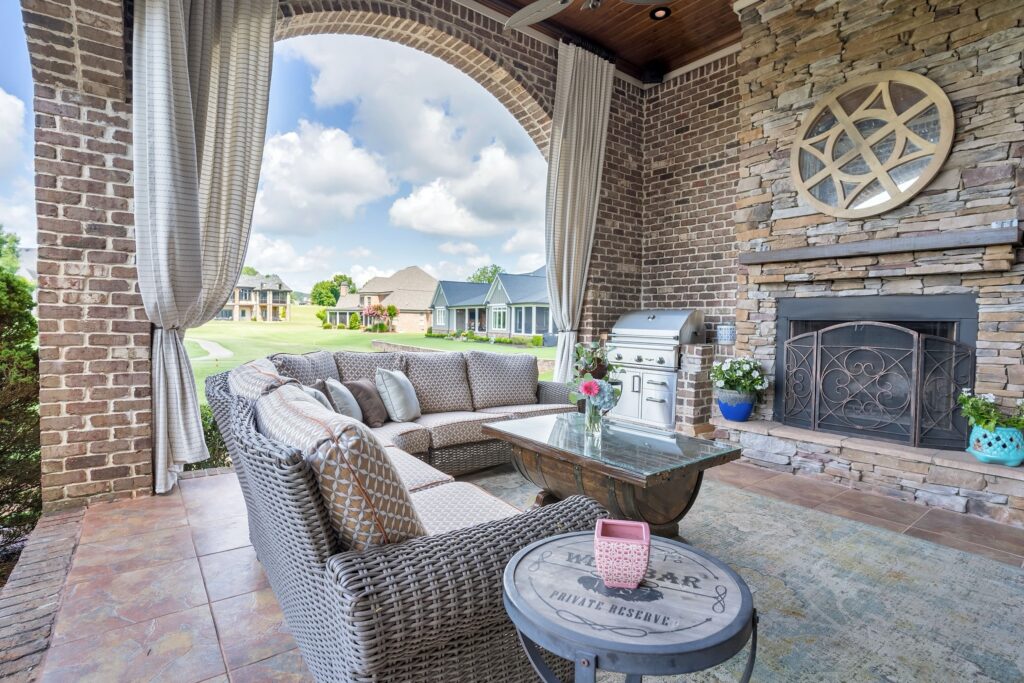 1. Automated outdoor lighting
Adding outdoor lighting to your smart home system is a great place to start because there are so many options available and many different ways to use the lighting.
You can add motion-operated outdoor lights to your porch to spook would-be burglars or to provide welcome illumination to your guests. You can even turn on your porch lights from your phone before you get home so that you don't arrive at a dark house.
You can also use automated backyard or landscape lighting to set different moods and scenes throughout your outdoor space. For example, you might choose to dim the lighting around your outdoor fireplace or fire pit so that you and your guests can enjoy the beautiful, natural light cast by the fire itself. Then, you might set up a well-lit area around your outdoor dining table so that everyone can enjoy their meal and each others' company. If you wanted to add another layer to a themed party, you could even change the color of your backyard lighting to add an unexpected and fun element.
Read also: 6 Benefits of Using Home Automation in Interior Design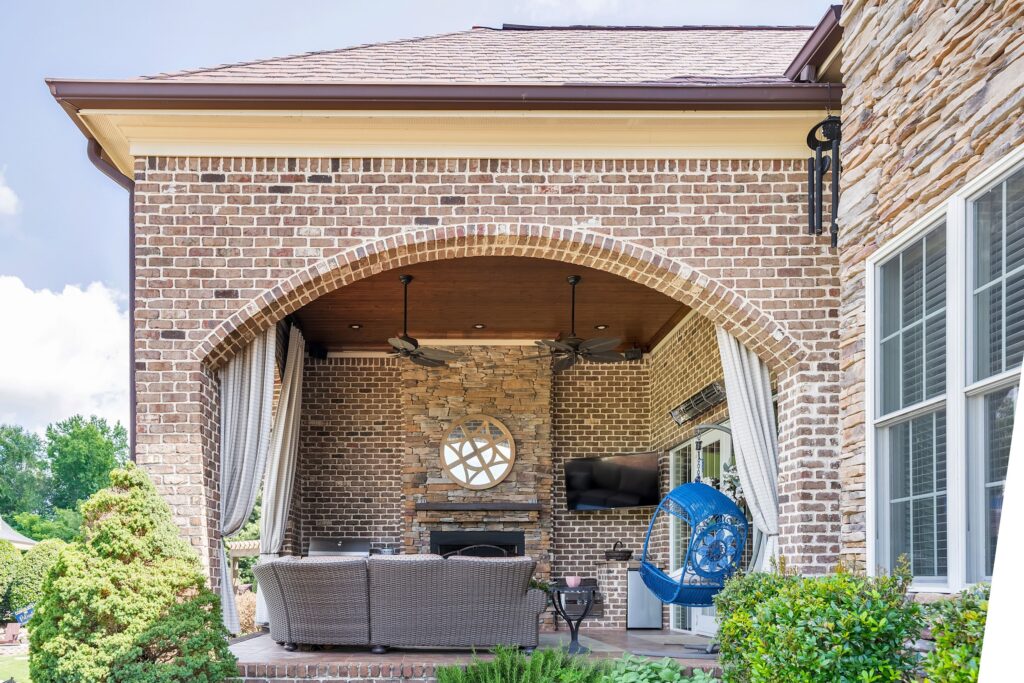 2. Outdoor fireplaces & fire pits
For a long time, you've been able to start your gas fire by simply flipping a wall switch. Now, it's even easier than that, especially if you have an outdoor fireplace or a gas fire pit with glass pellets. If you have a home automation system that extends to your outdoor living space, you can start your fire before walking outside.
That's a great feature year-round because you can start your fire even after the sun has gone down without having to turn on any additional lights. And if you want to use your backyard or patio while it's still chilly outside, you can have your fire blazing before you head out into the cold. By taking advantage of outdoor tech, you can have warmth and great light at the touch of a button.
3. Motorized window shades
Wouldn't you love to be able to enjoy your covered patio or porch without worrying about sun glare or insects? By adding motorized window shades, you can.
Read also: 5 Things You Need to Know About Outdoor Automation in Chattanooga, TN
While you might appreciate being out in the sun, sometimes you want to enjoy your covered patio or porch without the sun beating down on you constantly. By adding motorized window shades to your outdoor space, you can keep out the sun while still reaping the benefits of the fresh mountain air.
Not only do motorized shades keep out the sun, but they can also protect you from mosquitos, yellow jackets, and all types of bugs. You can enjoy your porch without worrying about being bit by an unwanted visitor.
At High Country Drapery Designs, we offer motorized solar insect shades to protect you and your home. Plenty of daylight will stream into your space, and you can still enjoy a nice breeze, but you won't have to worry about sunlight damaging your furniture or bugs annoying you and your guests. And because you can pick from a variety of transparencies, your new motorized shades won't block your stunning mountain views. Contact us today so you can enjoy your outdoor living spaces all summer long!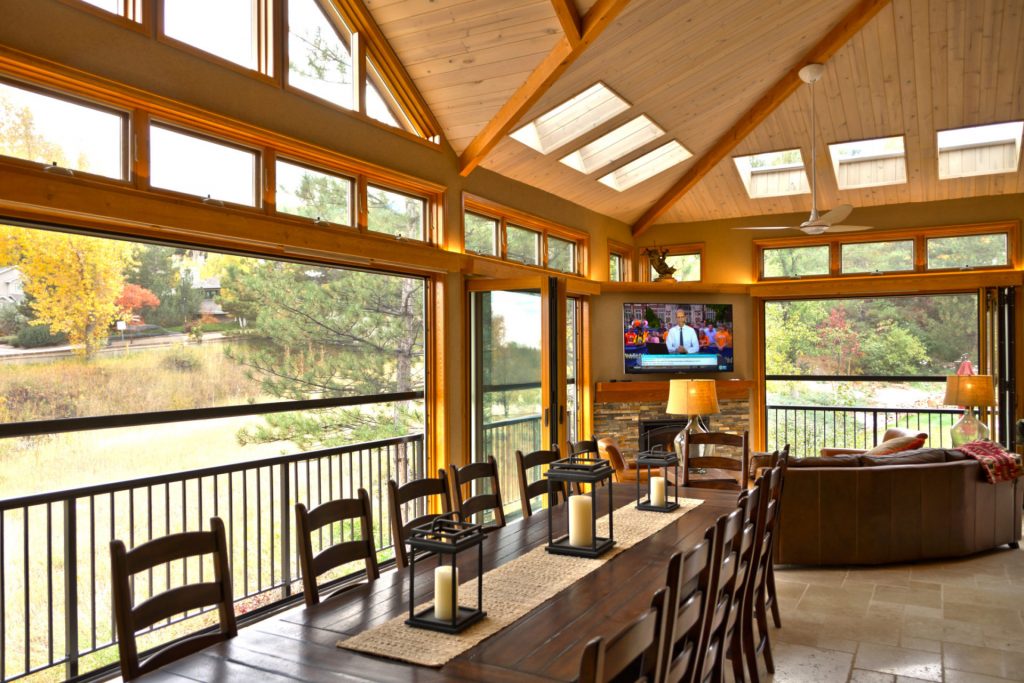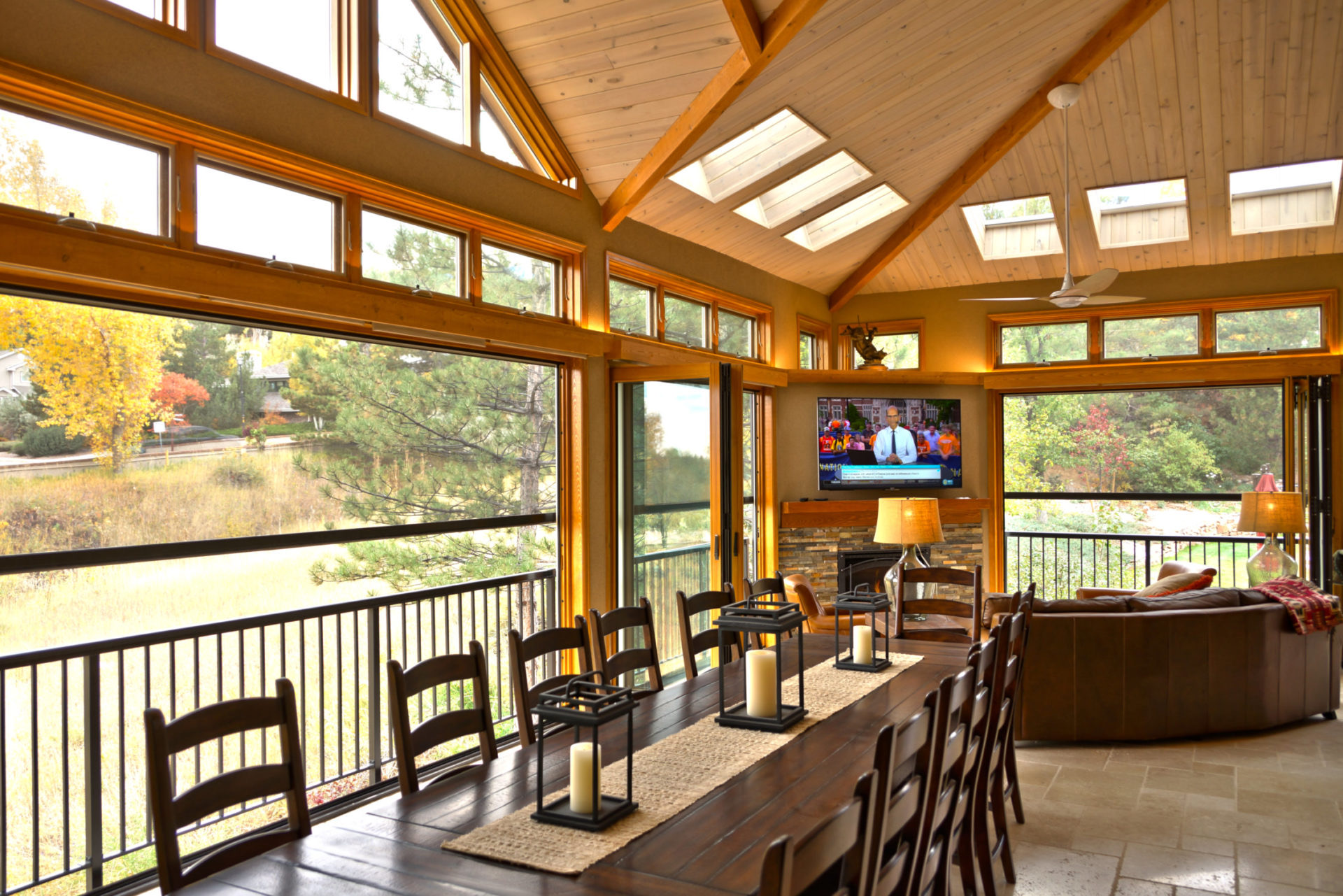 4. Outdoor televisions
Smart home systems can transform your backyard into another living room and can help you bring together the best of the indoors and outdoors. You can install a motorized TV lift outside so that the TV is hidden and out of sight when you're not using it but easily accessible when you want to cheer on your team. That way, none of your guests will need to go inside to check the score.

5. Automated audio systems
With smart speakers, you can create different zones throughout your outdoor space. You might want to play relaxing music near the pool. But with the touch of a button or the sound of your voice, you can switch the music to set the mood for your next outdoor soiree.
You can even connect your indoor and outdoor speakers to one system so that you can play the same music inside and out or play different music in different areas of your home.
To get started on your next outdoor design project, contact High Country Drapery Designs today!