Color Trend Report: Is Gray Out of Style?
May 16, 2022
Color trends ebb and flow and popular colors change frequently. But when it comes to neutrals, gray has reigned supreme for the past decade or so. You've likely seen gray everywhere, from walls to kitchen cabinets to flooring.
If you've looked closely at the colors of the year various companies predicted for 2021, you may have noticed that they were moving away from these cool neutral palettes. Does that mean gray is going out of style? We'll answer that question in this post.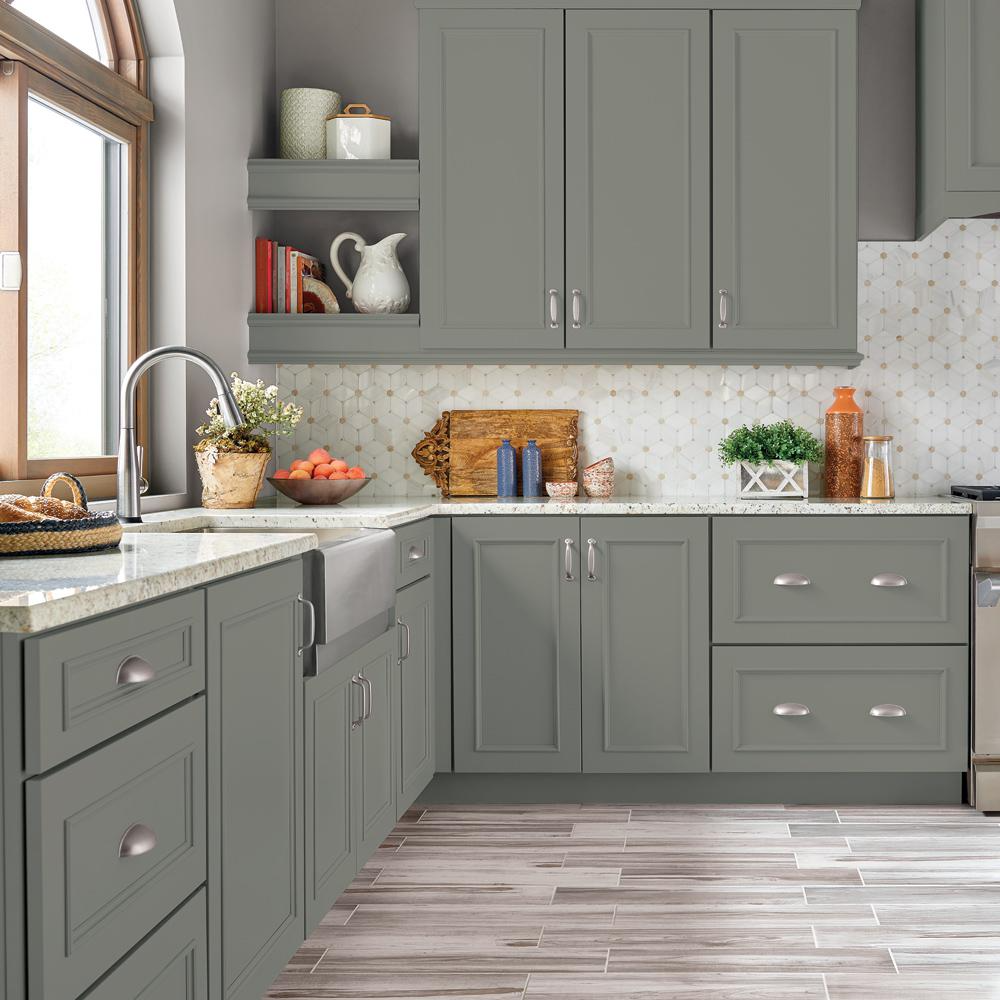 Is gray going out of style?
There's no doubt why gray has been popular for so long. It provides homeowners with a blank slate to add their own personal touches to a space through their artwork, decor, and window coverings. For almost a decade, gray was marketed as the perfect neutral because it's compatible with just about every other color and can fit easily into any interior design style.
And if you've ever shopped for gray paint, you know there are a lot of options out there to ensure your choice matches your style. Generally, grays fall into four main categories:
Warm grays — These hues tend to be closer to the "greige" range, which is a mix of gray and beige. They have brown or yellow undertones and a warmer, more inviting feel.
Cool grays — If you want to create a fresh, airy vibe, then cool grays are perfect for you. They have blue undertones and work great in contemporary spaces.
Neutral grays — These shades are versatile enough for a large room or even an entire home. They tend to complement any other color.
Dark grays — These bolder shades are perfect for accent walls, furniture pieces, or rooms where you really want to make a statement.
But after a decade-long reign, gray is on its way out of style. One of the reasons it's starting to lose popularity is because we've all spent more time inside our homes over the past year and want to create more cheerful spaces. We want to move away from the cool neutrals and toward warm, earthy options.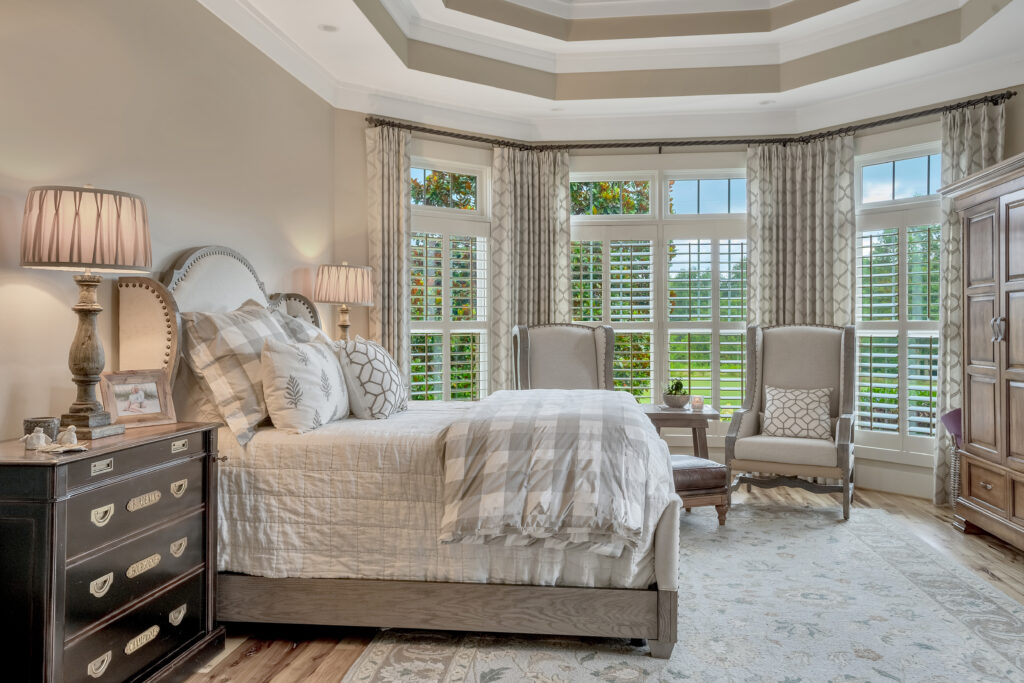 Help! My entire home is gray!
If you recently decorated your home with shades of gray, you don't necessarily need to completely redecorate. Gray will likely always be an important neutral and a popular color choice for homeowners. It's just not as popular as it once was.
Gray is incredibly versatile and is a great foundational color. It can be the final puzzle piece that brings all the colors used throughout a home together into a cohesive design. So you will likely always be able to count it as a viable option for your Chattanooga area house.
Embracing this new trend toward warmer hues doesn't mean you have to replace all the gray in your home. Instead, you can layer in warmer colors and cozier textures. For example, you can pair your gray walls with beautifully textured window coverings (like woven wood shades or silk draperies) to add more depth, warmth, and interest to the space.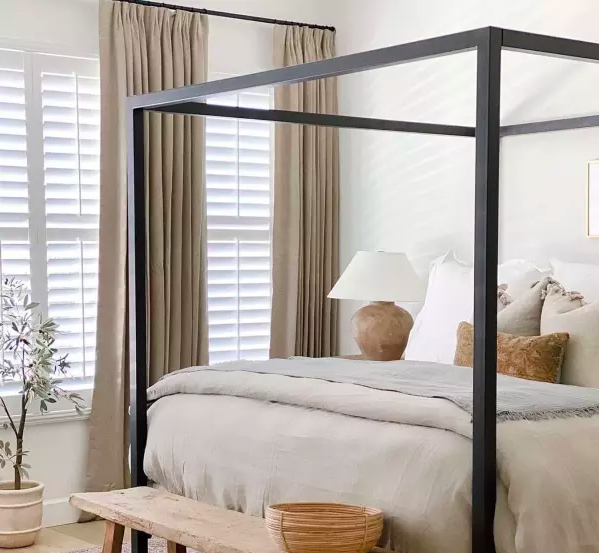 What's replacing gray?
Beige is back! It was the reigning color in the 1990s and early 2000s and is making a comeback because it tends to be more comforting and inviting than gray palettes.
The warm, earthy tones present in beige creates a sense of calm and cultivate a feeling of wellness throughout the home. Their growing popularity perfectly aligns with the current trend of biophilia, which is when we try to create a deeper connection to nature by bringing outdoor elements into our homes.
Just like gray, beige palettes pair well with just about any other color, making it a great neutral. What is helping beige become more popular right now is that it's more soothing than gray and can make our homes feel warmer and more welcoming.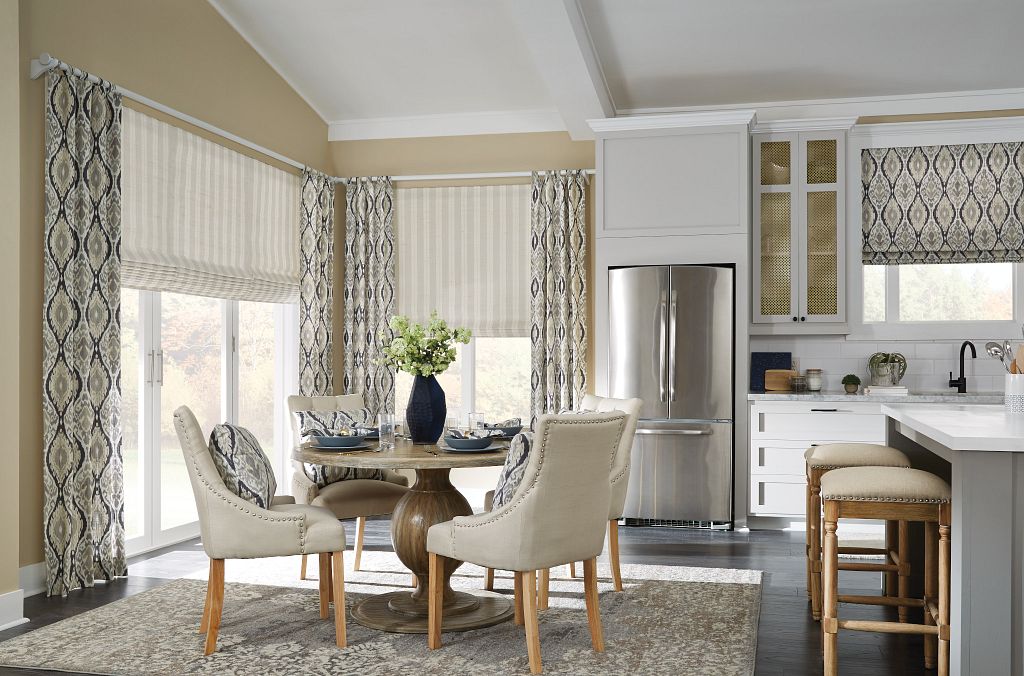 How can I style my home with beige hues?
Just like gray, there are a lot of different shades of beige available. Because of that, you can find the perfect hue to match your interior design style. Beige works well no matter what style you're trying to portray — from a minimalist tone-on-tone concept to the ornamental elegance of a traditional home.
Decorating your home with beige can be both incredibly simple and a bit tricky because there's a fine line between "blah" and "wow." To use beige in a stunning way, carefully add layers of texture to provide more visual interest. For example, you can use jute rugs, wool throws, seagrass baskets, linen fabrics, woven wood shades, dried flowers, and wooden furnishings to add plenty of character and elevate the look of a room.
Read also: Trend Report: Top 9 Window Treatment Trends to Watch in 2021
You can combine beige with white and black for a stunning palette if you prefer a minimalist style. On the opposite end of the spectrum, pair beige with vibrant and bright jewel tones to make a bold statement.
If your interior design style is transitional, which is one of the most popular styles in Chattanooga, beige is still the perfect choice for you. Choose a monochrome brown or beige concept ranging from champagne to dark woods. Then, add in accent colors and metallic finishes for the perfect finishing touch.
Looking to add natural elements into your home to create a warmer, more inviting environment? We can create window coverings and custom soft furnishings to help you evoke the perfect mood. Schedule a complimentary consultation today!