Master Bedroom with a View in Jasper Highlands
May 16, 2022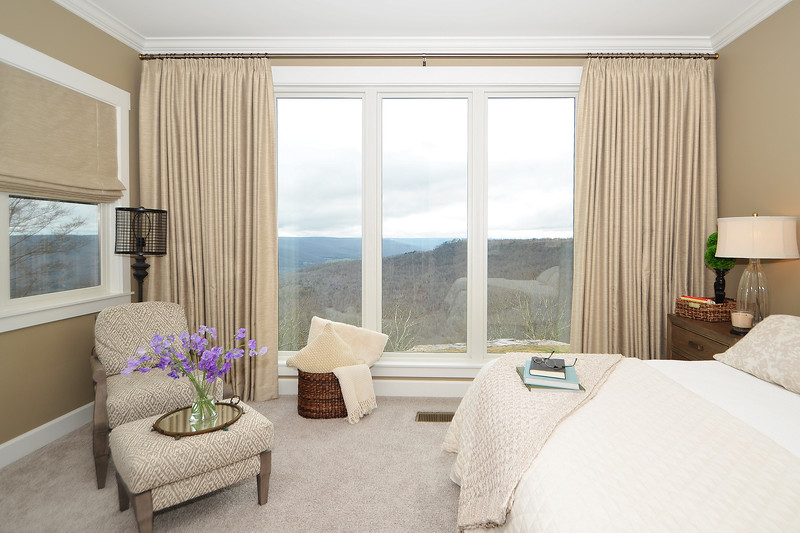 This master bedroom is in a gorgeous rustic modern home in the Jasper Highlands community in South Pittsburg, Tennessee. The homeowners contacted us because they needed a black out option for a better night's sleep, but didn't want to obstruct the view through their picture window during the day.
The homeowner expressed not wanting to take away from the mountain view, so our lead designer, Jill, suggested neutral drapery that blends in with the wall color. Jill made sure that the custom euro pleated curtains & hardware left the entire picture window exposed when pulled back during the day. We didn't want to hide an inch of those Tennessee mountains!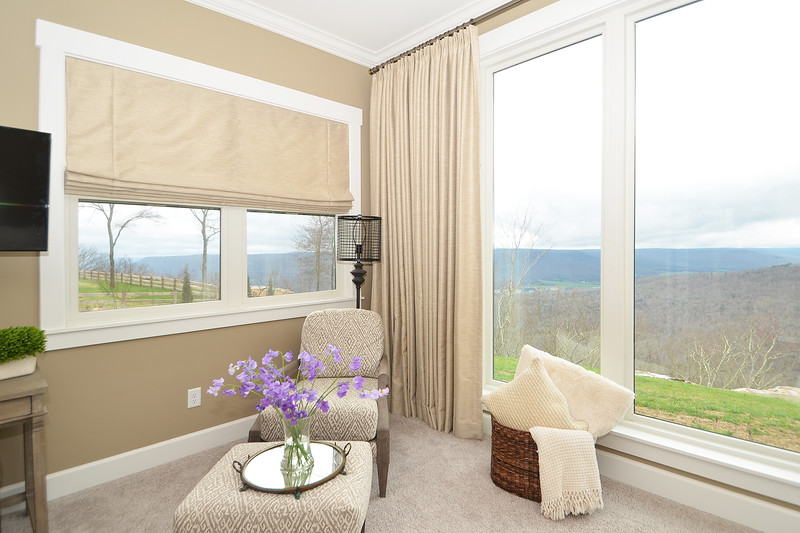 Now for the window on the side wall. Again, not obstructing the view, but adding black-out capacity & privacy, a custom roman shade was the perfect solution. Drapery on both of these walls would have been too heavy & bunched in the back corner. The homeowner trusted Jill to design the perfect shade for this side of the room & was very pleased with the results.
Jill kept the hardware minimal & chose euro pleats going from top to bottom to create texture & visual interest to the drapery. Pleats richen the otherwise minimalist fabric & flows nicely with the upscale mountain retreat feeling of the rest of the house.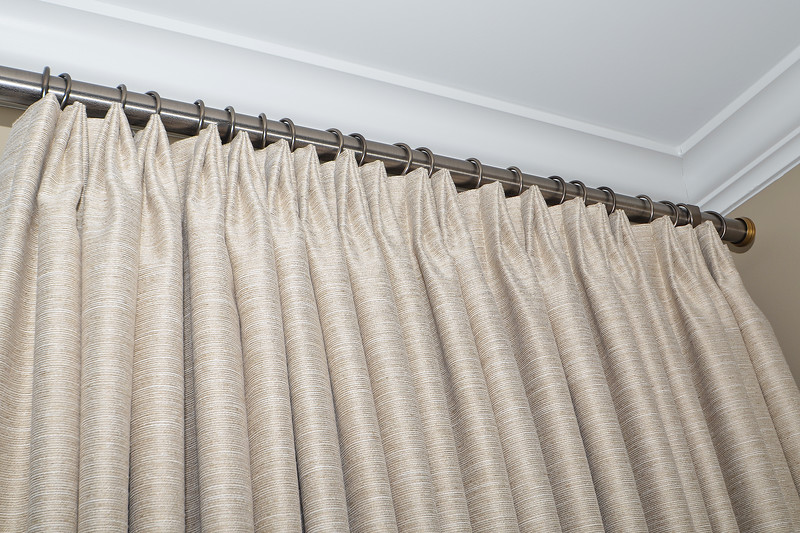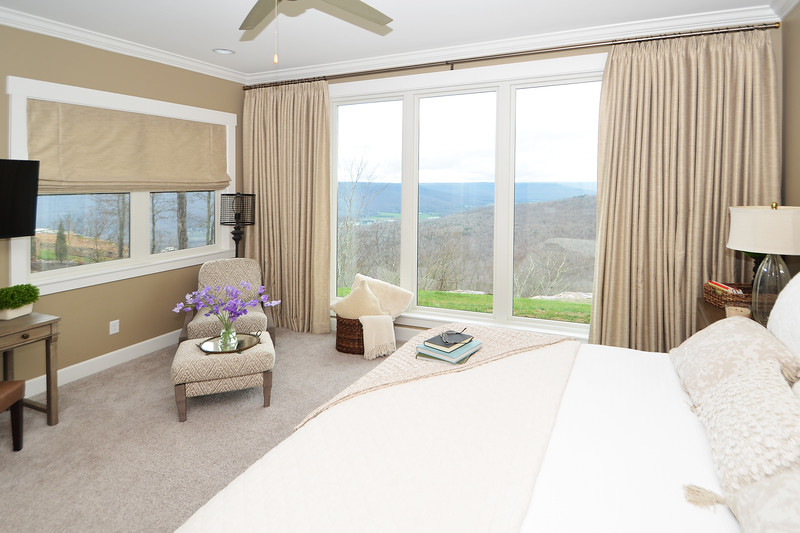 We love how this master bedroom came together. We are excited to share more projects in the Jasper Highlands community in coming weeks. If you are ever in the South Pittsburg, TN area on the way from Chattanooga to Nashville, it's worth taking a detour through Jasper Highlands. Read more about Jasper Highlands here.