Can Motorized Window Treatments Add Style to Your Home?
May 16, 2022
But do they look good? Will they add more style to your home? The answer to both questions is a resounding yes! You no longer have to worry about your motorized shades being bulky or looking too modern.
Don't believe us? We've put together a list of five ways motorized window treatments can actually add style to your home.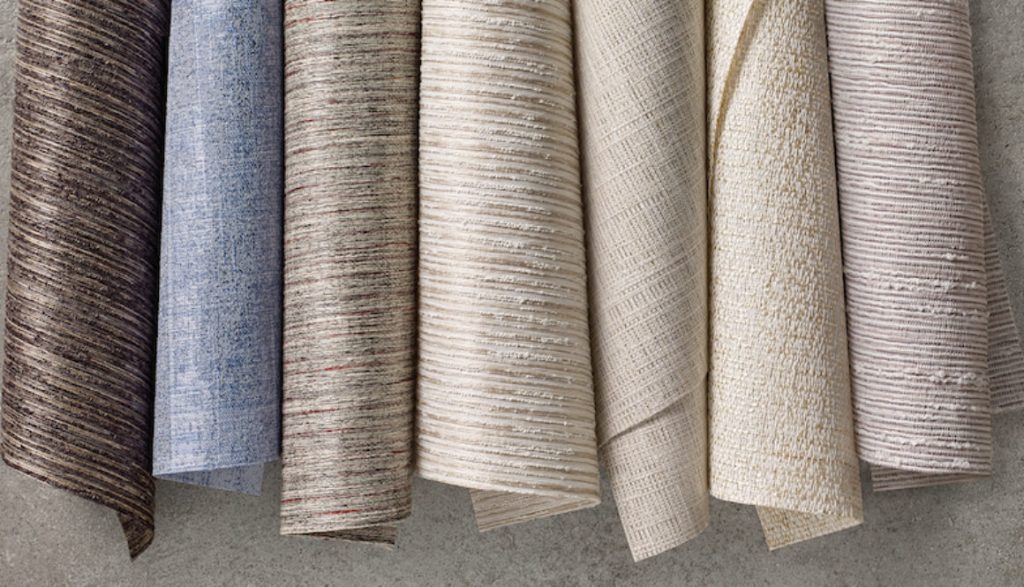 1. They can match any home style
Our motorized shades come in a large variety of colors and transparencies. So, you don't have to choose between style and smart-control capabilities – you can have both!
If you've been thinking about upgrading your window treatments, we can work with you or your interior designer to pick the perfect shades or blinds that complement your aesthetic, personal style, and existing decor. No one even has to know they're motorized unless you choose to show off everything your window coverings can do.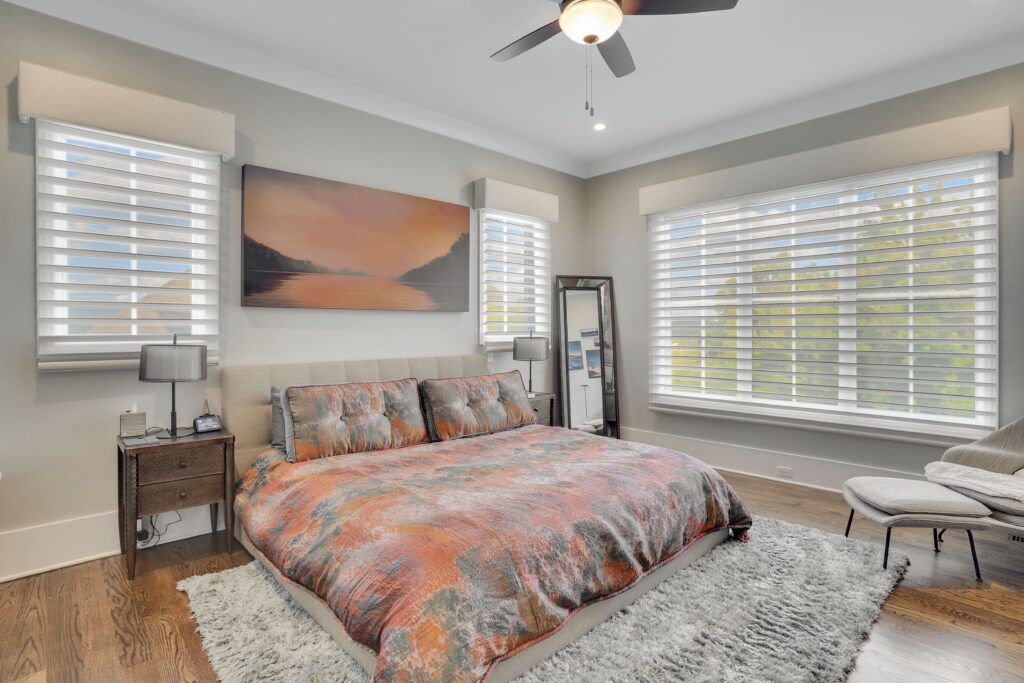 2. Motorized blinds help you create the perfect ambiance
You can set your shades to automatically open in the morning so the sun streams in, which will energize you and invigorate your space. You can also automatically close the blinds each evening before your family goes to bed to add a level of privacy.
Not everything has to be automated – you can open and close your shades at will, so you don't have to spend time adjusting them. For example, you might want to close your living room blinds to darken the room for family movie night. Or, you might want to lower your dining room shades to create a romantic atmosphere. Whatever ambiance you want to create, your motorized window coverings can help.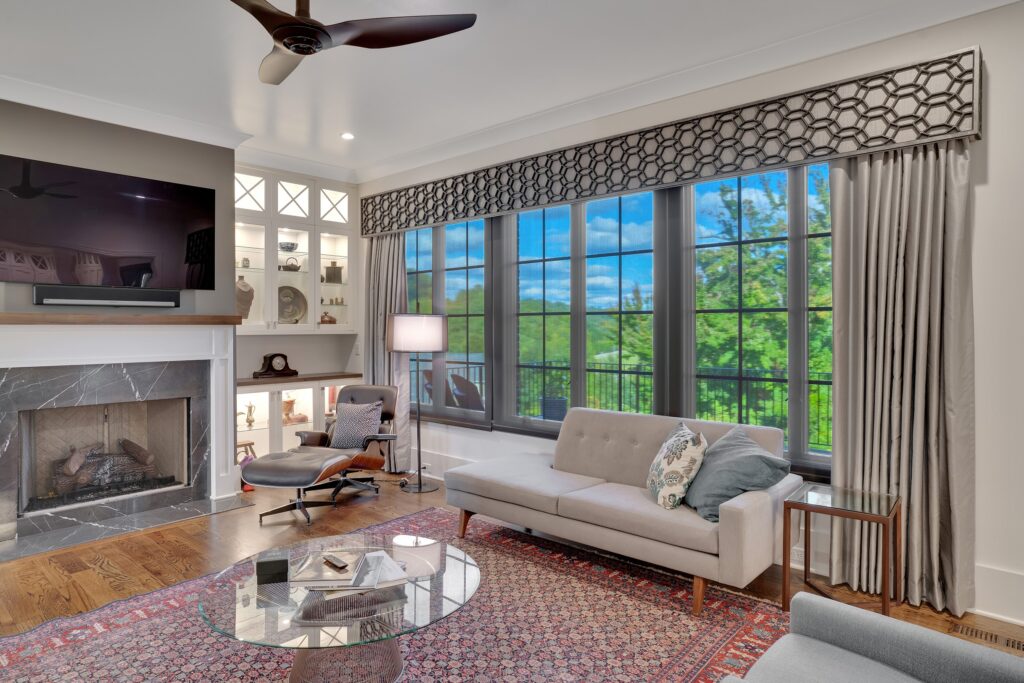 3. They will not obstruct your mountain views
Did you fall in love with your home because of its breathtaking mountain view? Our shades won't detract from those views at all.
Our shades have low-profile cassettes that seamlessly blend into your window trim. Or, we can trim out your windows, so your shades are completely hidden when retracted. As an added bonus, you won't have to worry about hiding any unsightly cords because there aren't any.
Our programmers will set everything up, so you don't see any messy mechanics or bulk. They will also help you set everything up so you can start using your new motorized window coverings right away. Do you want your shades to automatically lower at a certain time of day and for them to all stop at the same height in your sightline? Our installers can help you set that up.
Not only will our motorized shades allow you to watch the sunset over the mountains, but they can also prevent sun glare. You'll spend less time trying to adjust them to the perfect height and more time enjoying the view.
Learn more about what window treatment operating systems we offer.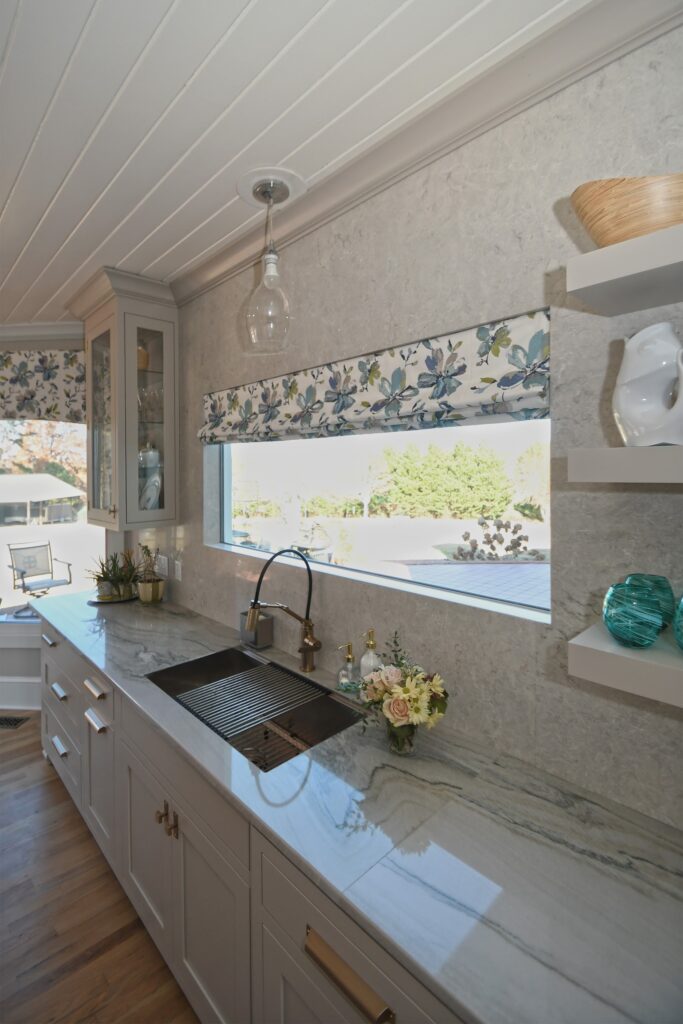 4. They fit your windows flawlessly
Your windows aren't just utilitarian. They are also an architectural feature in your home, which means that they come in all shapes and sizes. You want your window treatments to highlight those features. We recognize that and can work with any shape or size window.
Our motorized shades are not your basic roller shade, which can look overly modern and might not fit your window well. Instead, we offer Hunter Douglas honeycomb window shades and motorized shutters, both of which can improve energy efficiency and add a charming accent to your Chattanooga, TN home. We will measure your windows to create blinds or shutters that are custom-made to fit your windows.
5. Motorized shades can create a look that's unique to your home
Layering your window treatments by combining drapery panels or valances with your motorized shades combine function and fashion. They help you get the light control and privacy you want while also looking fantastic.
Because you'll have even more freedom to mix and match fabrics, patterns, textures, trims, and transparencies, you can create a look that is completely custom and unique to your home. You'll be able to achieve the exact look you want without compromising any light control.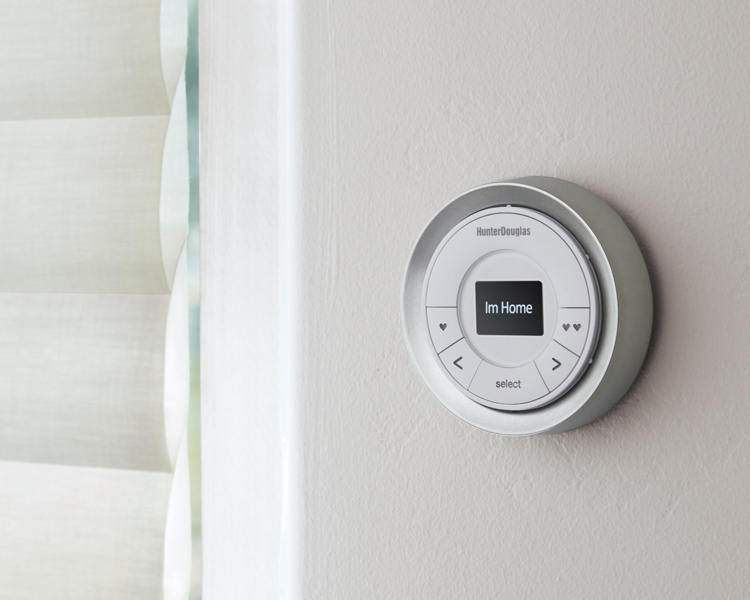 Bonus: The remote will even match your decor!
You might be thinking, "What about the remote?" Now that you have beautiful motorized shades that match your style, you don't want the remote to stick out and look overly modern next to all your other decor. Good news – it won't!
We offer many different remote options and can help you choose a wall-mount or dock accessory that matches your existing decor. Our programmers can even help you set up voice commands, so you don't need a remote at all.
Are you ready to add motorized window treatments to your home? Schedule a complimentary consultation with one of our experts today!