The Case For The Cornice
Feb 23, 2023
Top Treatments are an excellent and easy way to create interest and drama while drawing attention to other textile window coverings, including draperies and shades. On a functional level, they help to hide non-decorative hardware, while highlighting the fabric that surrounds the window opening. They also draw the eye up adding height to the room while blocking any unwanted light.
Even in their own right, top treatments can have a stunning aesthetic effect, adding to the elegance and sophistication of any space.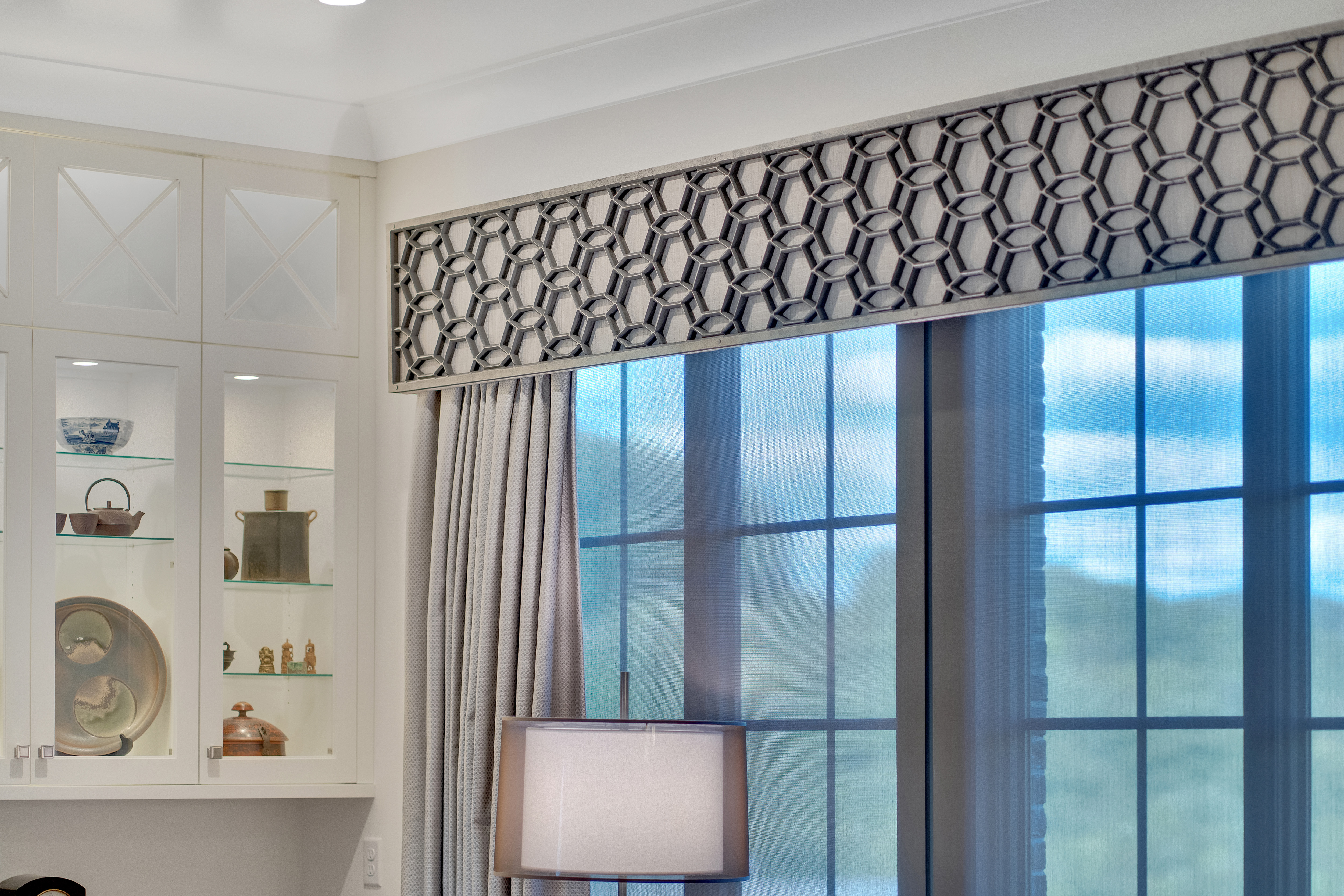 A combination of upholstery and and Tableaux were used to create this more modern cornice.
Cornices Are Used:
To layer with other window covering types
To Add dimension, sophistication and drama to a room.
To create a unified statement by tying other window treatments together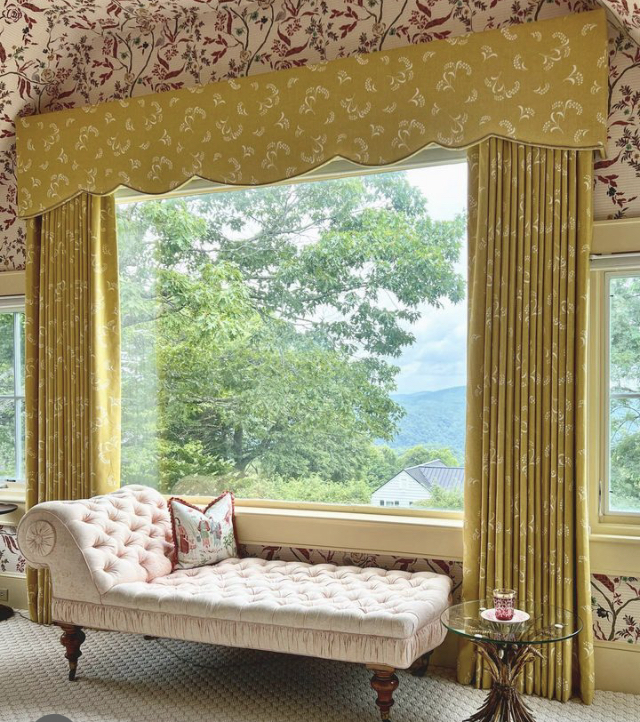 Traditional Southern charm and decor in North Carolina. The cornice becomes the focal point in this stunning room. Design / Photo Credit: Charlotte Lucas.
Cornices and top treatments are completely customizable. So they can reflect a more traditional style or they can be created with a very modern flair. Everything from the shape to the size to the fabric used are all created to meet your specific design aesthetic.
Shape
All cornices are solid boxes, but they come in various shapes that can help you add visual interest to a space or mimic architectural details creating continuity throughout your home. Common shapes include:
straight
arched
partial arched
step arch
step straight
curve step arch
curve step straight
scalloped
raised top
skirted arch
tapered pleat with banner
Layering cornices with other window treatments
Cornices are top treatments, which means they can be used on their own. But we love layering them with other window coverings because it gives you another opportunity for customization and helps you create a unique aesthetic in your home.
We recommend layering them with
draperies — Cornices will create balance by adding a solid profile to the flow of your drapery panels.
Roman shades — Cornices will give your Roman shades a richer look. Plus, the Roman shades can completely disappear behind the window cornice when fully raised, if you're opting for a cleaner look.
motorized blinds and shades — Cornices are perfect for motorized window coverings because they can hide the hardware and operating system.
If you're considering a cornice or top treatment for your home design, there are a number of options to consider depending on the type of design you're looking to integrate into your home. We would love to meet with you to discuss these options and your plans for creating elegance and sophistication in your home décor. We can also work with you to create the layers of treatments needed to complete your total design.