CUSTOM WINDOW COVERINGS IN NORTH CHATTANOOGA
Find the Perfect Window Coverings for Your Home in North Chattanooga, TN
Window coverings are an essential part of your home's décor in North Chattanooga, TN. Not only do the right window treatments offer light control, privacy, and energy efficiency, but they can also greatly impact the overall look and style of every room in your house. If you're looking for high quality window coverings that offer great value, turn to the professionals at High Country Drapery Designs. We are the drapery company of choice for many homeowners, interior designers and builders in and around North Chattanooga, TN, thanks to our expertise and high quality custom drapery, shades, and interior shutters.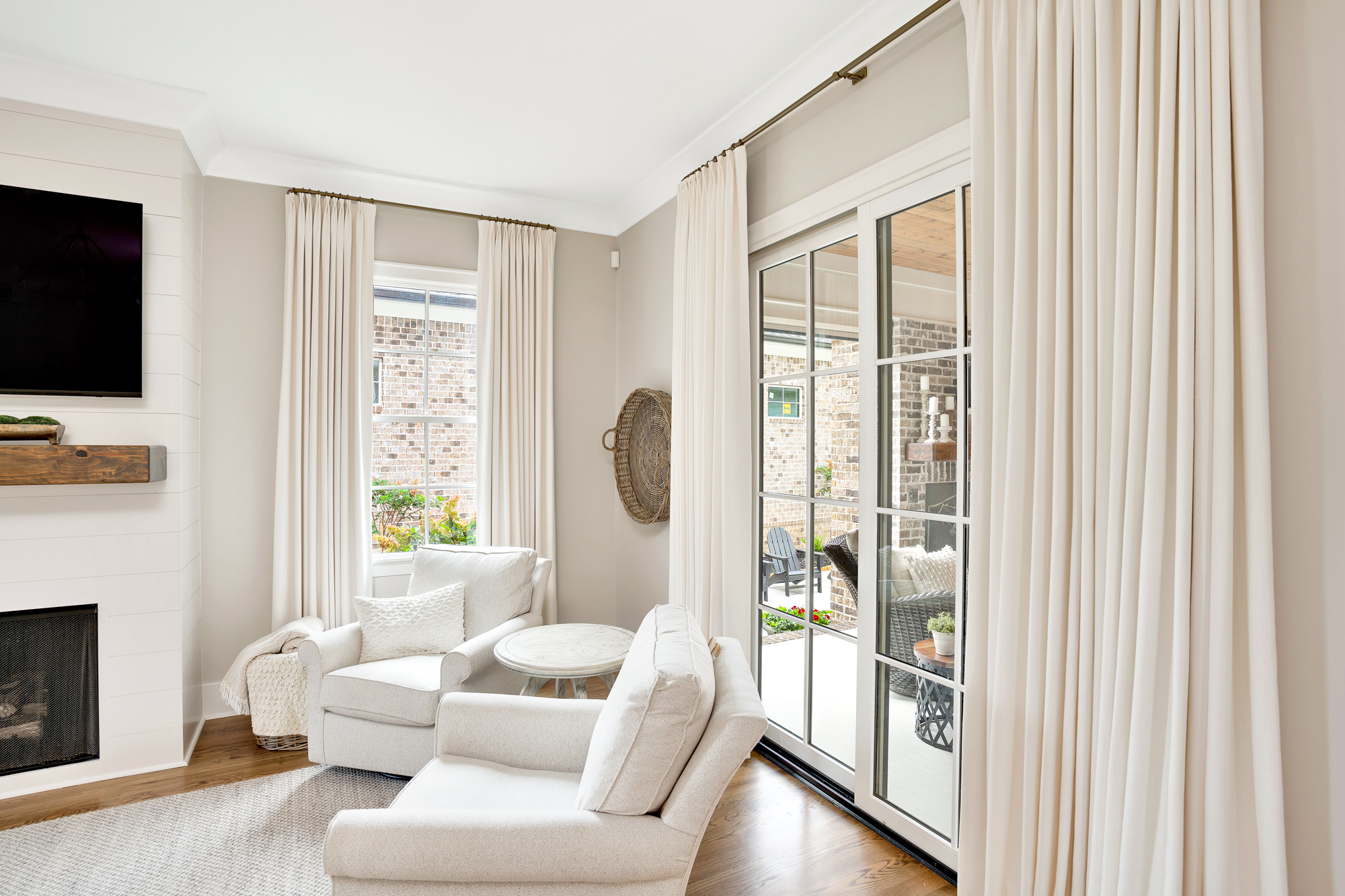 Window Covering Treatment Experts
Because High Country Drapery Designs creates handmade products from the intial design through installation we offer expertise that's not available through other companies. From our professional design consultations to our expert installation services, we're here to take care of all of your window treatment needs in North Chattanooga, TN, and the surrounding areas.
High Country Drapery Designs partners with the country's leading manufacturers of window coverings and fabrics, including top-rated brands like Hunter Douglas and Carole Fabrics. By offering these brands, we're able to bring our customer the highest quality products and materials for their window treatments. As your window covering specialist, we also back every installation with a solid manufacturer warranty as well as our own High Country guarantee of workmanship quality.
Offering a Wide Range of Window Treatment Styles
With us as your window coverings company, you'll have virtually limitless design options. We offer an extensive range of drapery, shades, and shutters in all of the most popular styles, colors, and materials. Among the window coverings that North Chattanooga, TN, residents will find at High Country are:
Window Shades – We install all types of window shades, including simple roller shades, elegant Roman shades, energy efficient honeycomb shades, and more. Additionally, our shades are available in cordless and motorized options, so you can have the convenience of operating your shades with a remote control.
Custom Drapery and Top Treatments – Our custom draperies will dress your home with elegance and can be layered with other window treatment styles for the perfect, custom look. The possibilities for fabric, trim and embellisments are unlimited, so you can be create beautiful custom drapery for your home in North Chattanooga, TN.
Interior Shutters – Offering a unique look for your windows that never goes out of style, plantation shutters are a classy, elegant, and timeless option for your window coverings. No matter which style of plantation shutters you choose for your home in the North Chattanooga, TN area, you can be sure that you'll receive products that are among the best of their kind.
Our professional design consultants are ready to meet with you to discuss your window and interior design needs. We'll develop a plan for your window coverings that exceeds your expectations. Above all, as your window covering expert, we guarantee you'll enjoy your High Country Drapery Design experience. We are focused on delivering exceptional customer service and outstanding value to homeowners, builders and interior designers in Chattanooga, TN, and the surrounding communities.
Get a FREE Estimate on North Chattanooga, TN, Window Treatments
Contact High Country Drapery Designs today to learn more. We would be delighted to come to your home, discuss your needs, measure your windows and then provide you with a recommendation for custom window treatments that will truly make you happy.
You can also take a look at our current projects on our Instagram Account.