A Gorgeous Mountain View in a Jasper Highlands Kitchen
May 16, 2022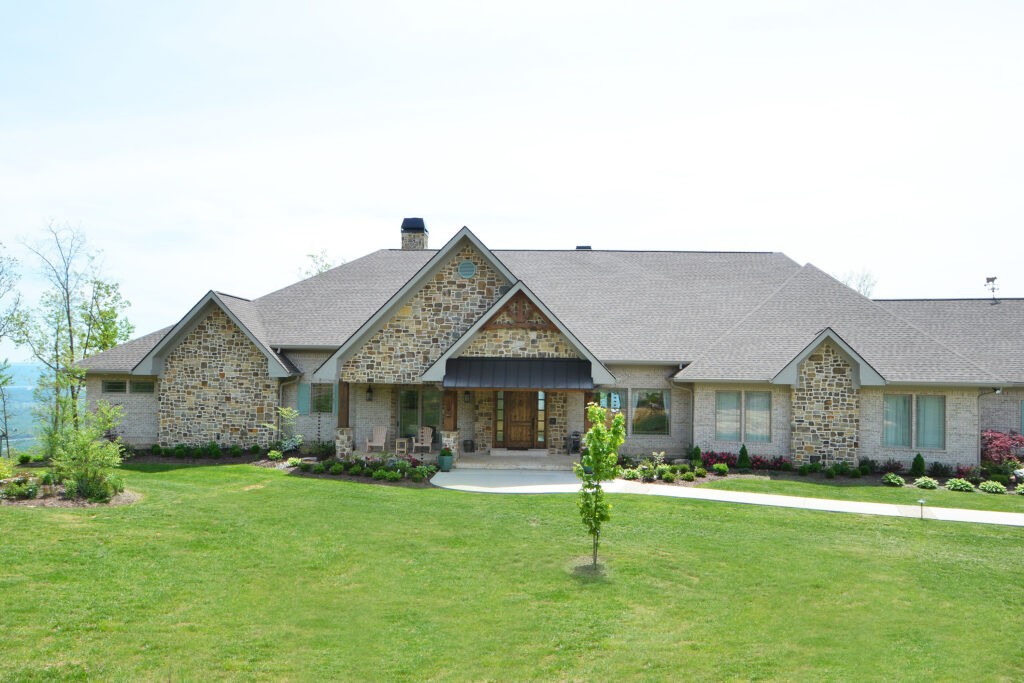 This is our second project in Jasper Highlands to be featured on the blog this month- read about the first one here. Working directly with the homeowner, we had the opportunity to design window coverings for the kitchen & the master bedroom. Our work in the master bedroom in this house was featured in the 2019 Home & Design issue of Cityscope magazine in Chattanooga, Tennessee.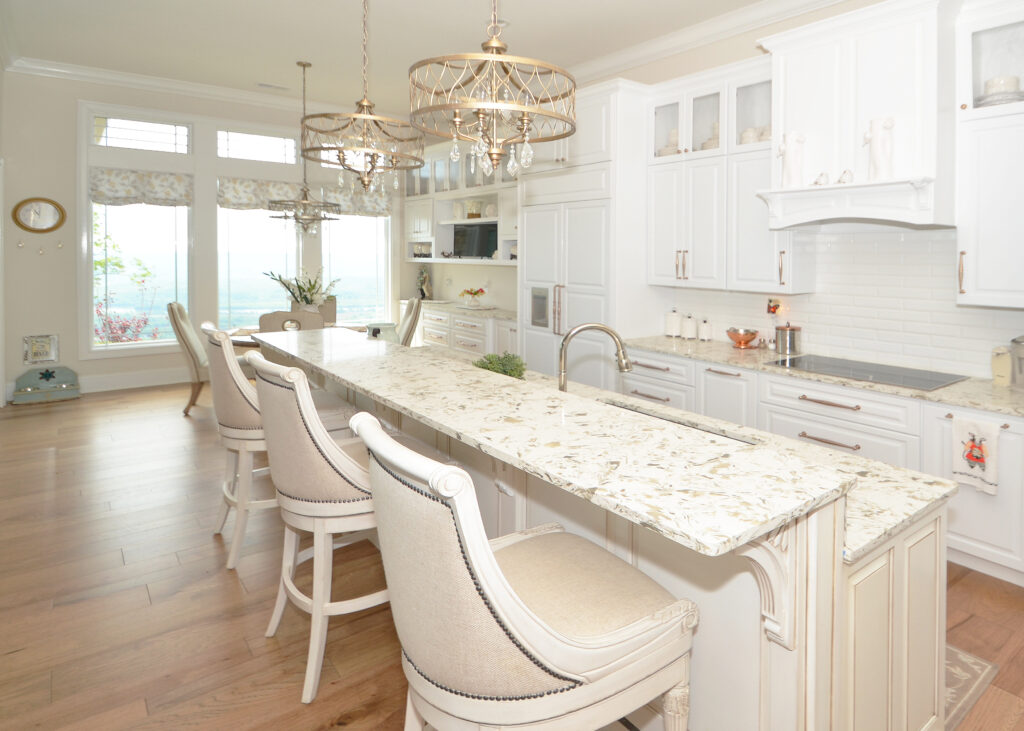 The homeowner picked all the features & finishings for the house, as well as doing all the interior decorating herself (with help from us on the windows, of course). She has a great eye & was a pleasure to work with.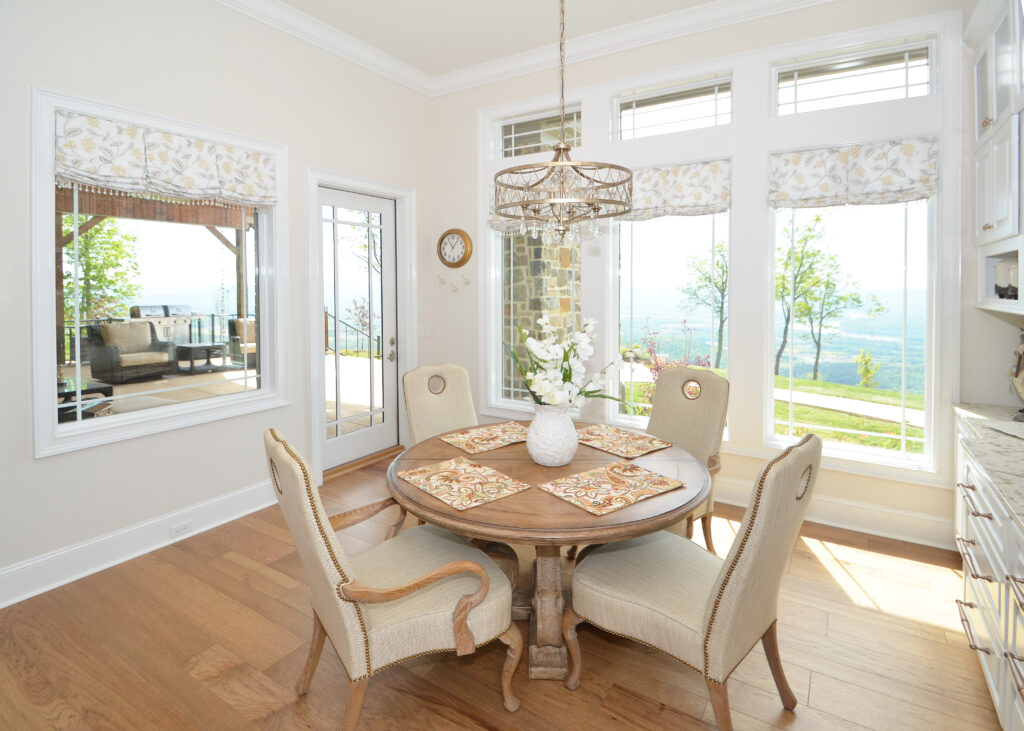 How pretty is this breakfast nook with views of the Tennessee mountains? The client wanted coverings that would add fashion without hindering the view, so we created relaxed roman shades for the three windows & the picture window facing the patio.
We mimicked the crystals on the luxe light fixtures with the fringe on the shades. It's a subtle detail that adds cohesiveness to the room.
Another benefit of using clear crystals is that they add length to the relaxed roman shades without hindering the gorgeous Tennessee mountain views!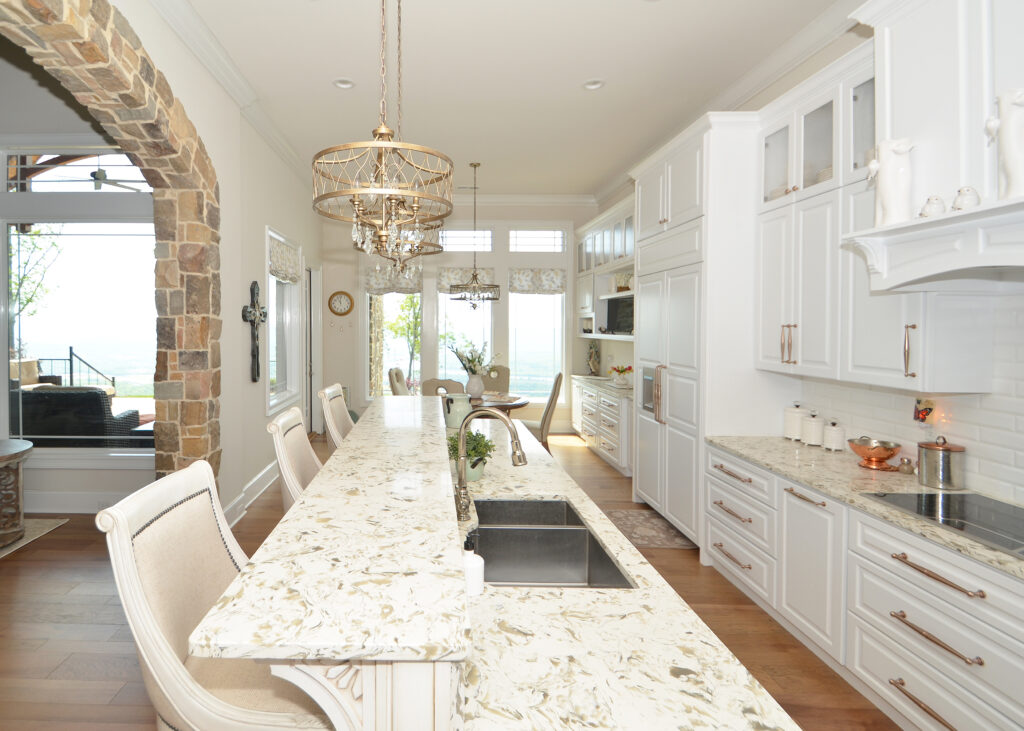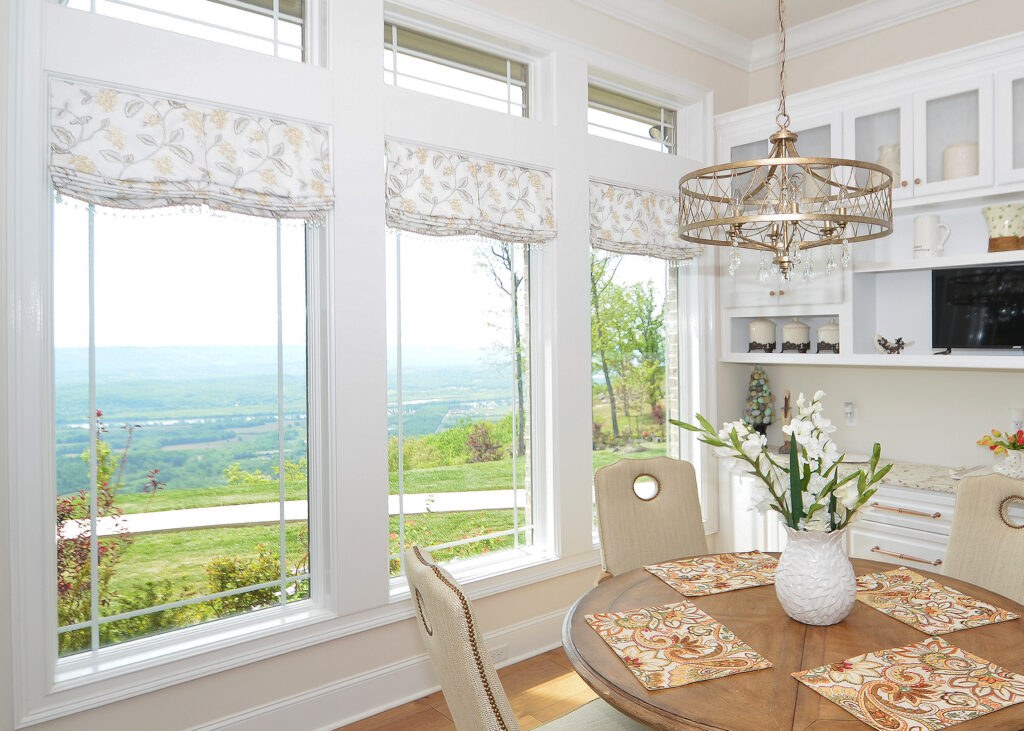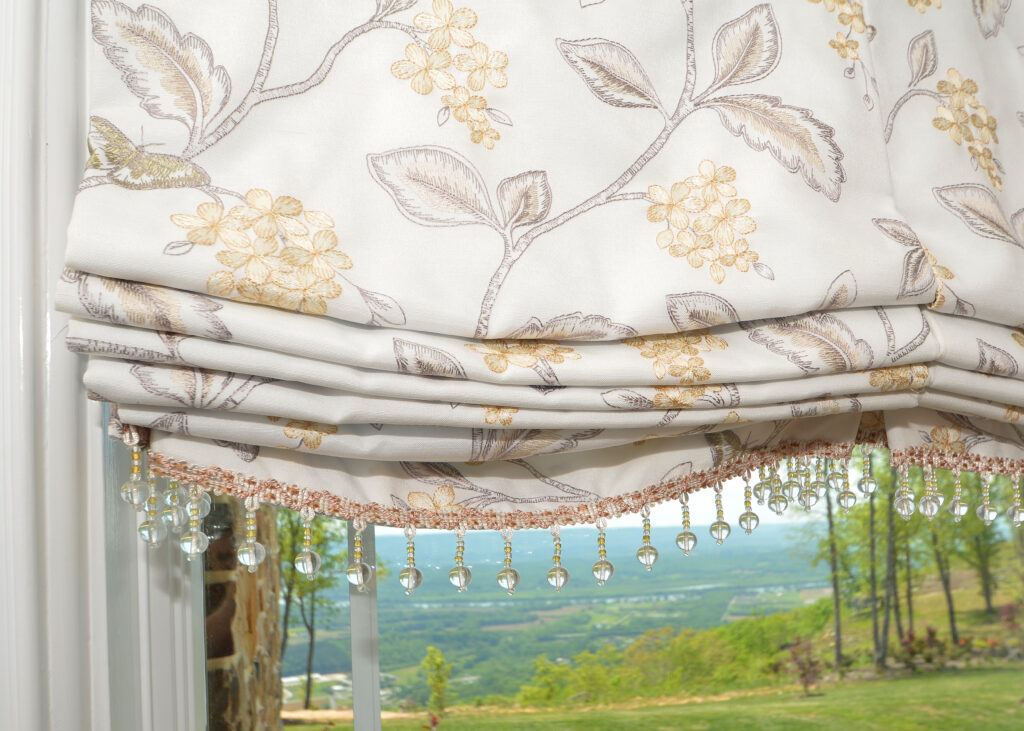 We loved creating these bespoke window treatments for this Jasper Highlands homeowner. Do you love this project? Leave us a comment below & let us know what you think! And be on the lookout for another blog post from this home.