Beautiful Fall 2023 Design Trends
Oct 19, 2023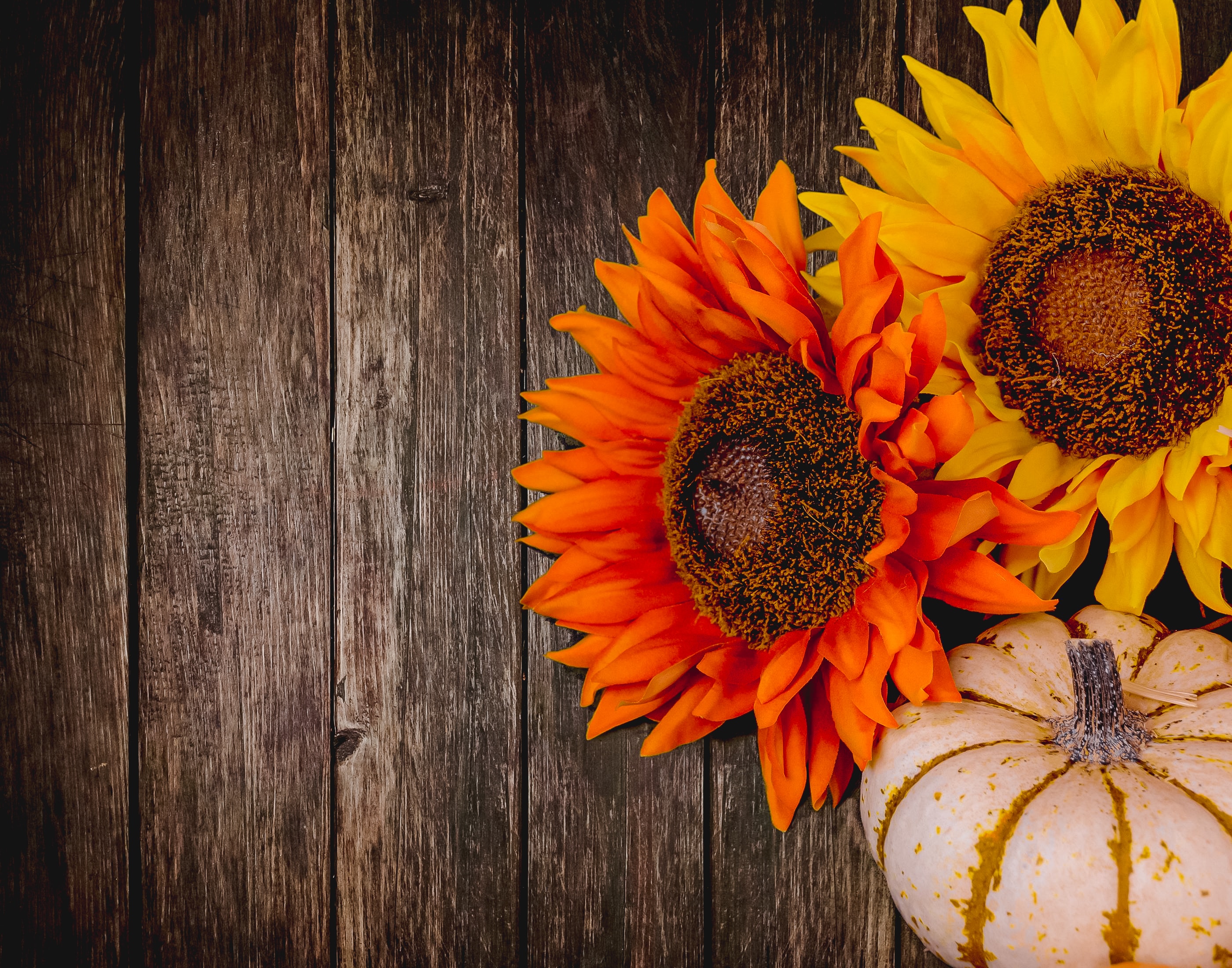 With the influx of Autumnal vibes — think orange/yellow/red leaves, a rainbow of mums and pumpkins everywhere — the cooler weather beckons us to bring the outdoors in to our homes for the cooler season. Inspiration is just outside of the door waiting to be brought into our pumpkin-spiced kitchens and beyond.
Better Homes and Gardens recently polled Interior Designers across the country and here are their Top Picks for Autumn 2023 Design Trends.
1. Personalized Color Palettes
While classic autumn hues like red, orange, and yellow never tire, a more refined color palette is gaining popularity this fall. To achieve this look, embrace a palette reflective of nature by using shades of chocolate brown, mossy green, and caramel. And if creating a fresh color arrangement feels tricky, simply look to the outdoors for a helping hand. As you take in your natural surroundings, consider more subtle, underlying color nuances to nail down a fall color scheme unique to your taste.
Some designers are recommending the integration of navy this fall. And while bright tints of blue might not align with seasonal motifs, deeper shades of navy can absolutely fit right in. Thanks to navy's versatility, it's a sleek choice for many styles and spaces, and doubles as a neutral backdrop to highlight more vibrant fall colors.
If an unconventional fall color scheme feels intimidating, mitigate this decorating fear by scouting your favorite color first. Then, find its darker, warmer counterpart. For example, if you love green or purple, search for forest green or eggplant, which still complement a fall aesthetic.
2. Sustainable Textiles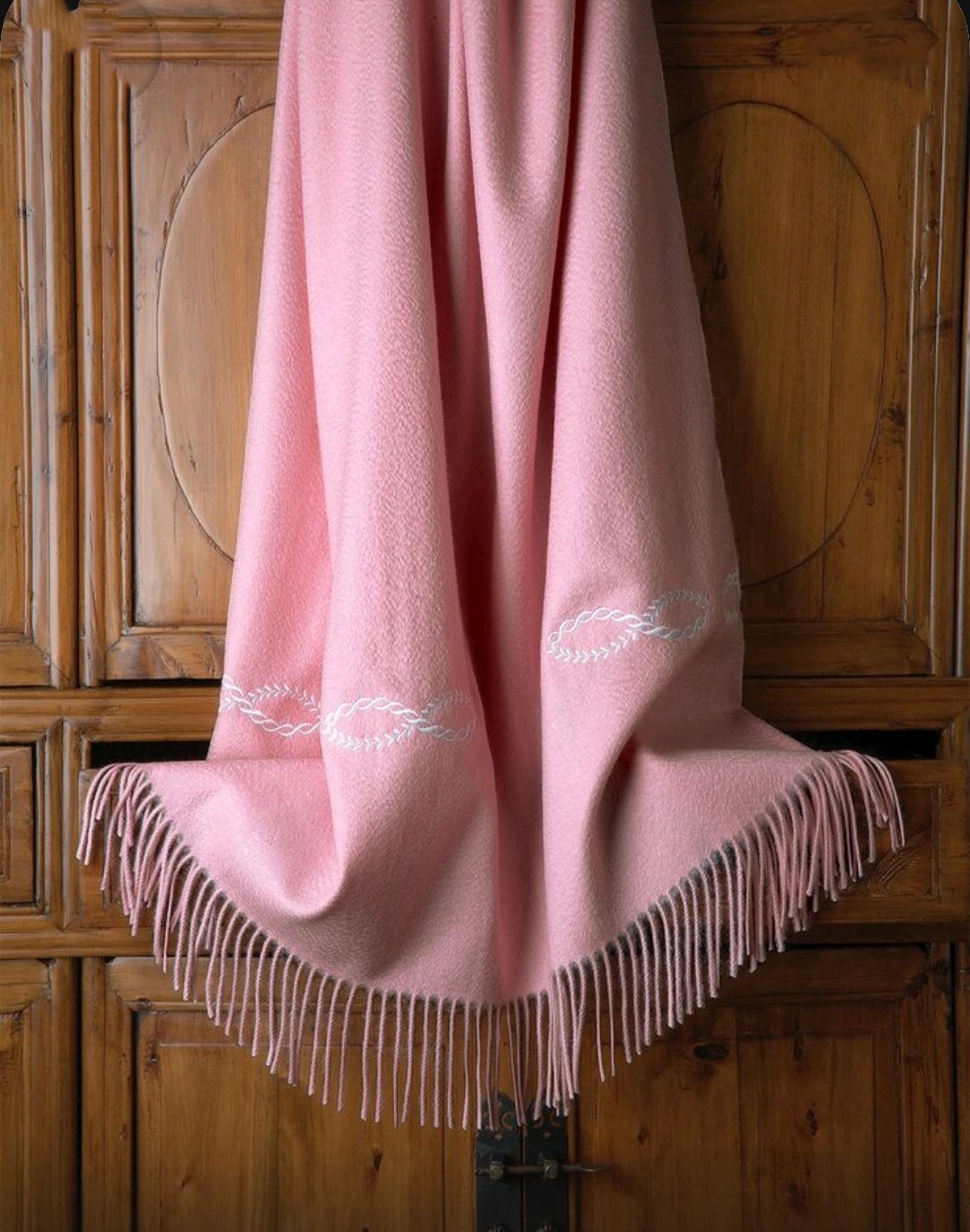 Fall is the perfect time to swap out throws, pillows, and rugs to make a room feel cozier with more layers and texture. But this year, swap out seasonal-specific colors like mustard, burnt sienna, and burgundy with an evergreen collection of neutrals. For example, replace a buffalo check or plaid acrylic throw with a monochromatic wool option. "By keeping sustainability top of mind, we will likely see textiles that are traditionally introduced in the fall, such as velvet, cashmere, and wool, extend beyond the season as designers opt for these elements in neutral colorways," Hamwey says. This thoughtful approach allows for an investment in the quality of each item as they have a designated, year-round place in the home not a seasonal role. In addition, the higher quality products and extended life of the style and product means less in the landfill.
Learn More About Sustainability
3. Furniture with Distressed or Dark Finishes
Incorporating darker woods and distressed finishes is essential to evoking an autumnal mood this Fall. Many times the shift in seasons often results in a more layered home with "cozy and relaxing" playing a major role. Darker and/or repurposed wood can add the depth and cozy you're looking for.
4. Return to Formality
Post-pandemic living reinvigorated our zest for entertaining and with this refocus on home, formal spaces are making a comeback. "After the last few years of using every possible surface as a desk while working from home, people are excited to go back to using their rooms as they were intended," says Evars.We see a little more formality again when it comes to entertaining—the fine china, silver, and crystal are being dusted off and used once again.
Look to this return to formal spaces as a major fall design opportunity. From big-ticket items like dining chairs and credenzas to smaller design elements like stoneware, table runners, mats, and festive napkin rings, utilize autumn to curate a collection meaningful to you.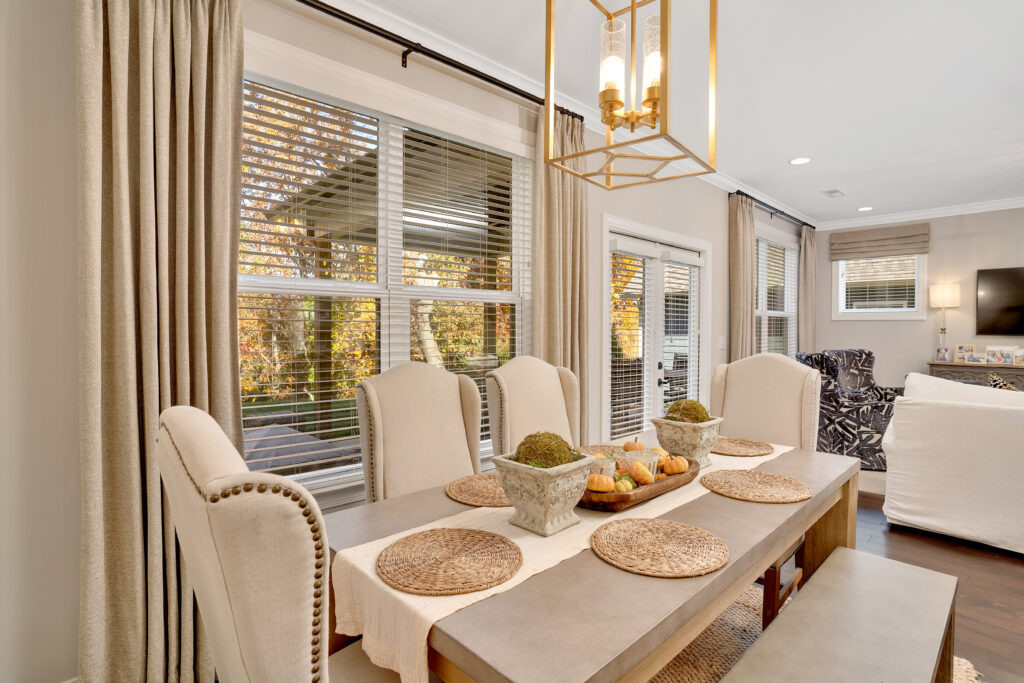 5. Statement Glassware
Expect to see more thoughtful, curated tablescapes full of fun, funky glassware this fall. Keep an eye out for amber or smoke-glass stemware, or clear glass mugs with a pop of color on their handle. Perfect for sipping apple cider or bourbon, whimsical glassware adds an unexpected design element to seasonal decor.
6. Geometric Patterns
Another trend to keep on your radar for 2023 fall decorating is geometric patterns and details. There are many ways to incorporate these elements into your home, whether through angular chandeliers, patterned Roman shades, drapery, pillows or tartan-print throws in unexpected colorways. You can even try upholstering a chair with a geometric pattern and create a new favorite.