Is A Valance Right For Your Home's Decor ?
Jul 07, 2023
A window valance can be used in any room, any time. There are no set rules on when to use a valance and no, they're not outdated or old-fashioned. Because they were created back in the Victorian era peole tend to think of them as being outdated. In truth, how they're used and the fabric that is chosen can make these treatments feel very modern. Window valances can be an interesting design element and offer plenty of opportunities for your individual style to be on full display.
So is a valance right for your home?
Here are 7 reasons that should make you consider adding this beautiful style of window treatment.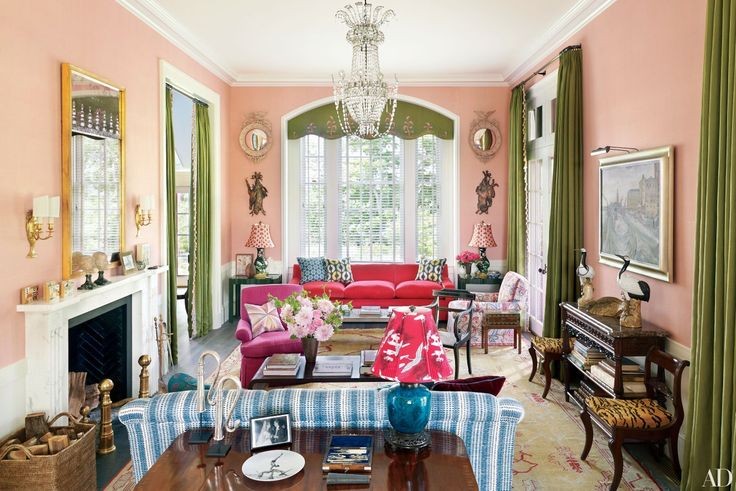 Photo Credit: Architectural Digest. Photographer: Pieter Eisenstroff
Add Dimension and Drama to your Window.
Window valances are a must if you'd like to add weight to your window. If you want layered, traditional window treatments, you can add an elaborate swag valance over a pair of heavy, extra wide draperies. However, it's very popular nowadays to put a valance under a drapery as well for a more modern look
Either way, by layering your window treatments you will have a unique look that most people don't have in their homes. And if you have been craving to add more design elements in your home, this is a great opportunity to put together several color and pattern combinations.
Warm up a Cold Room.
If you just purchased your home, you might notice cold elements in the rooms. You might notice the bare walls, the lack of rugs, decor, etc. The cold and uninviting wood and metal elements don't make your home any cozier. If you have thick trim around your windows, a valance may be a great option to soften harder lines.
And if you're worried that the valance will cover the trim around your windows, then get an inside-mounted valance. It won't hide the trim, but it will instead soften the window and make the room cozier.
Add Height to a Room.
An outside-mounted valance should be installed high up above the window, closer to the ceiling. Too many valances nowadays are installed almost on top of the window. When installed correctly, an outside-mounted valance is meant to frame the window, not block it. Your valance should just barely cover the top of your window. That way, you're able to draw the eye up and to make the ceilings appear higher and the room to appear bigger.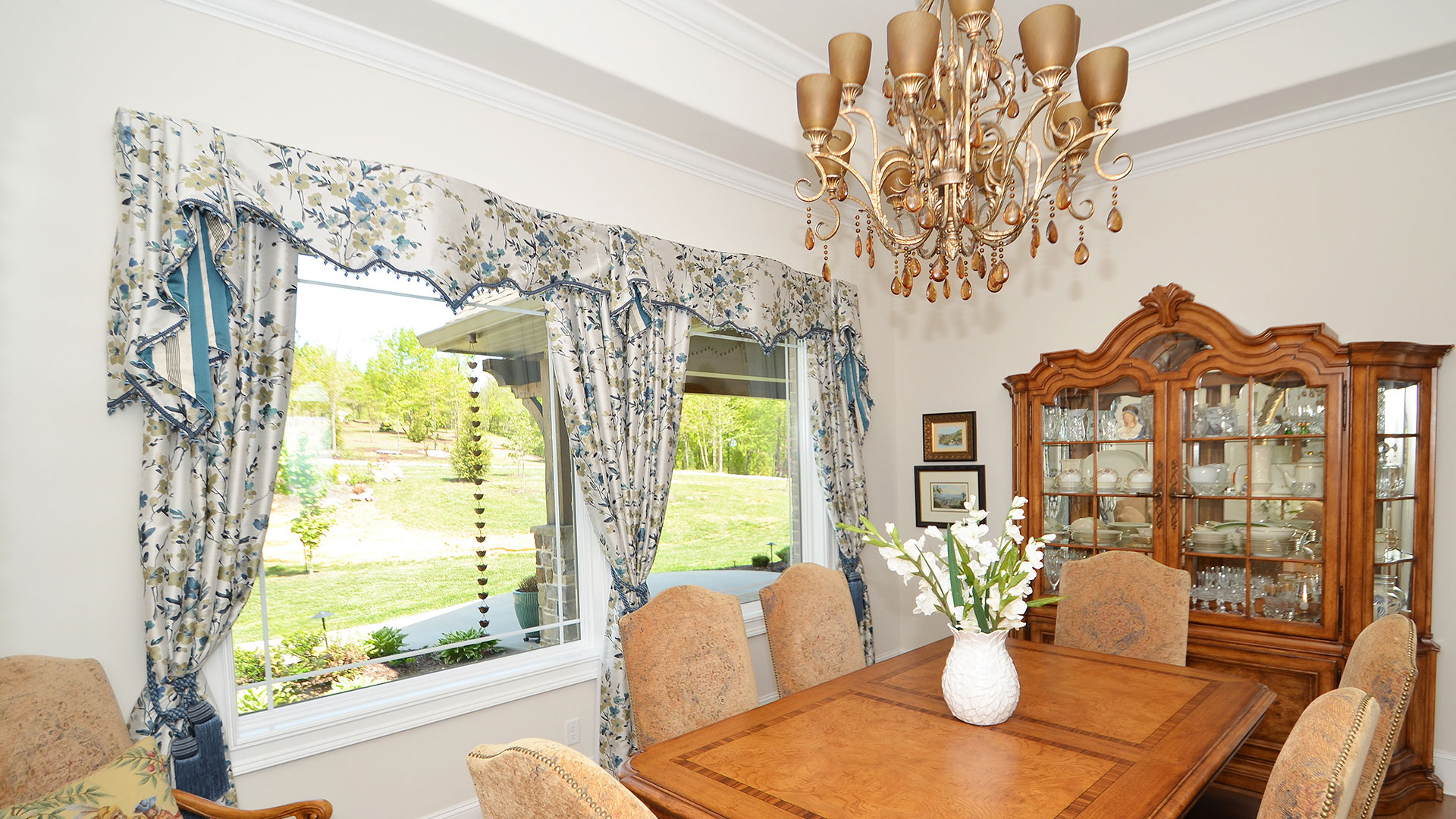 Create A Cohesive Room Design.
A valance can integrate the look and feel of a room. Instead of having an unusual mix of colors and patterns you've sourced from different sellers pick a consistent theme. This is where a custom valance can be the right solution. The right fabric and/or pattern can tie the entire room together and the rest of your design elements can tie back to the valence.
Great for Homes with Children and Pets.
Valences are the go-to window treatment chosen for homes that have children or pets. Walk into any model home or show home, and chances are, the children's room has a valance on the window.
A valance is one of the few window treatments that can be installed out of reach.
You Can Change the Shape of the Window.
Many valances are flat instead of having swags and many of these valences have a unique shape. These unique shapes are able to completely change the window behind the valance.
For example, a boring square window can be made more interesting with a valance with a scalloped or arched bottom hem. Likewise, if you're getting tired of an arched or palladium window, you can simply hide the arch shape with a boxed straight valance that's installed near the ceiling.
Feature a Unique Fabric Pattern.
Fabric design trends are colorful and creative. And what better way to feature a special fabric than on a flat window valance? Maybe you've fallen in love with a unique novelty fabric print at your local fabric store that looks like a piece of art. By having this pattern centered in the middle of a flat valance, you're essentially creating a window treatment that looks like a piece of art or a piece of tapestry.
There are so many design options when creating custom window treatments for your home. And valences are a terrific option for the reasons above. They're fully customizable, can help to overcome design concerns (like window shapes) and can also introduce style, drama and excitement into your interior design plan.
If you're interested in creating valances for your home, contact us today. We would love to discuss your options.