Stylish Window Shades Are Also Available
For stylish custom Window Shades, look no further than the professionals at High Country Drapery Design. We're proud to offer shades from several respected manufacturers, including Hunter Douglas. Many of our shades come in both room-darkening and light-filtering varieties, as well as top-down models that allow the upper half of the shades to move down and reveal the window while leaving the lower half in place.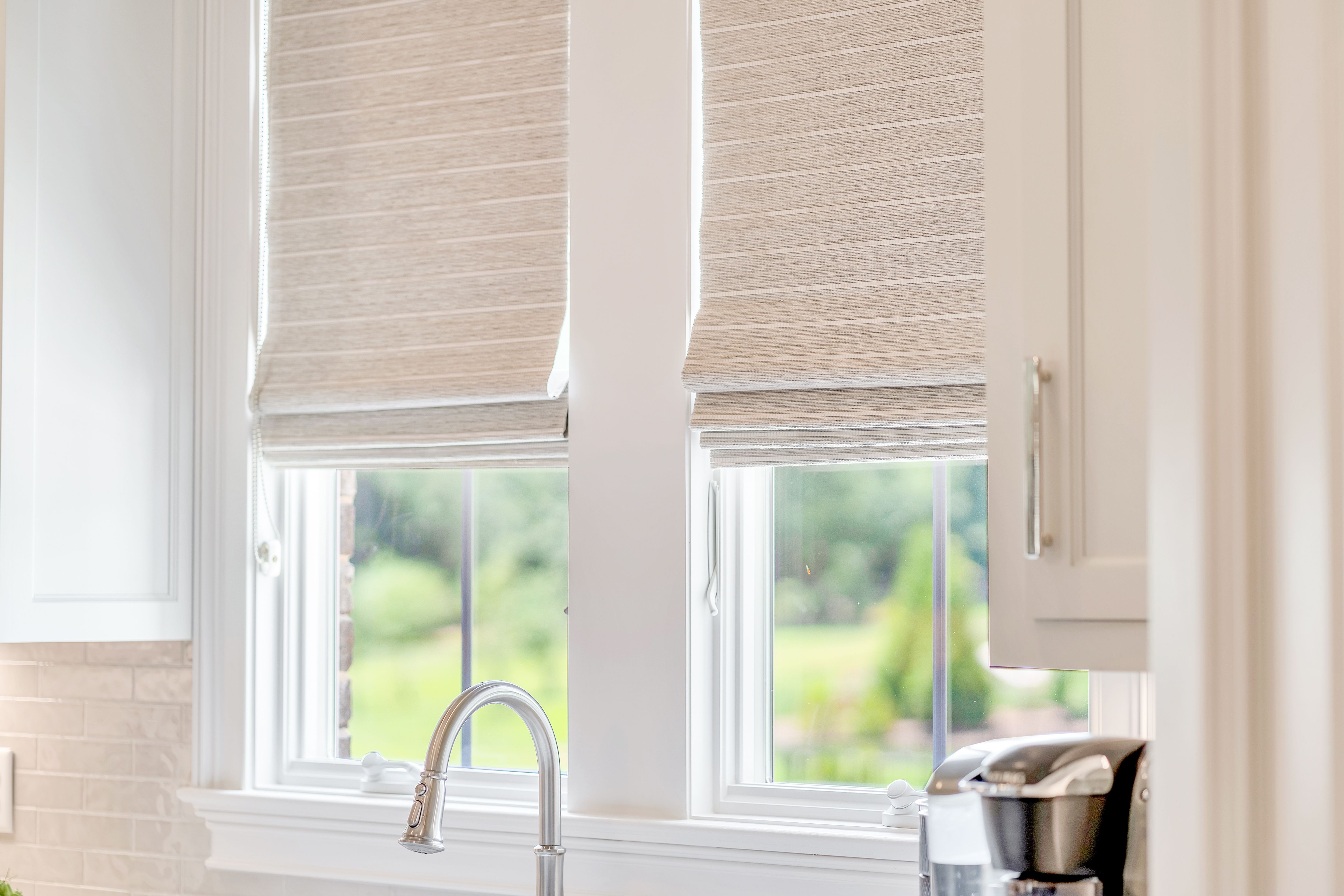 When you work with us to create your window shades, you'll have the opportunity to choose from several styles to suit both your taste and the architecture of your home.
Our options include:
Roman shades – These classically styled window shades are made of fine fabrics and are considered a finishing treatment, which means that no additional products are required for your windows to look beautiful year-round. We offer these shades in both cordless and top-down/bottom-up models, as well as in several styles.
Honeycomb shades – These shades are made of polyester fabric, and come in light-filtering or room-darkening styles as well as top-down and bottom-up versions. What's more, they're available in a wide range of colors and textures, as well as tandem shade and trilight shade options that make them perfect for any home.
Roller shades – Our roller window shades come likewise in several colors and textures, but resemble screens more than traditional shades. They are primarily used to either filter or deflect direct sunlight, and to that end, we offer a line of solar rollers, which are shades that reflect direct sunlight and provide significant UV protection.
Woven wood shades – Our woven window shades are one of our most versatile options, providing a unique, rustic style. These products are available in 80 to 100 different fabric options and also come with the option of light-filtering or blackout opacity, as well as aesthetic features such as tandem or trilight shade options and decorative tape for the strings.
Regardless of which window shades you select, your new products will be installed by our skilled professionals, who complete typical installations in a single day.
If you'd like to learn more about our window shades, contact High Country Drapery Designs today.