What's New In Windows
Jul 13, 2023
Stained Glass dates back a thousand years to medieval European roots. At that time, stained glass was used in France, Germany, England Italy and Sweden as a pictorial art form. Stained glass became used predominantly in religious buildings, town hall types of establishments and homes of wealthier individuals.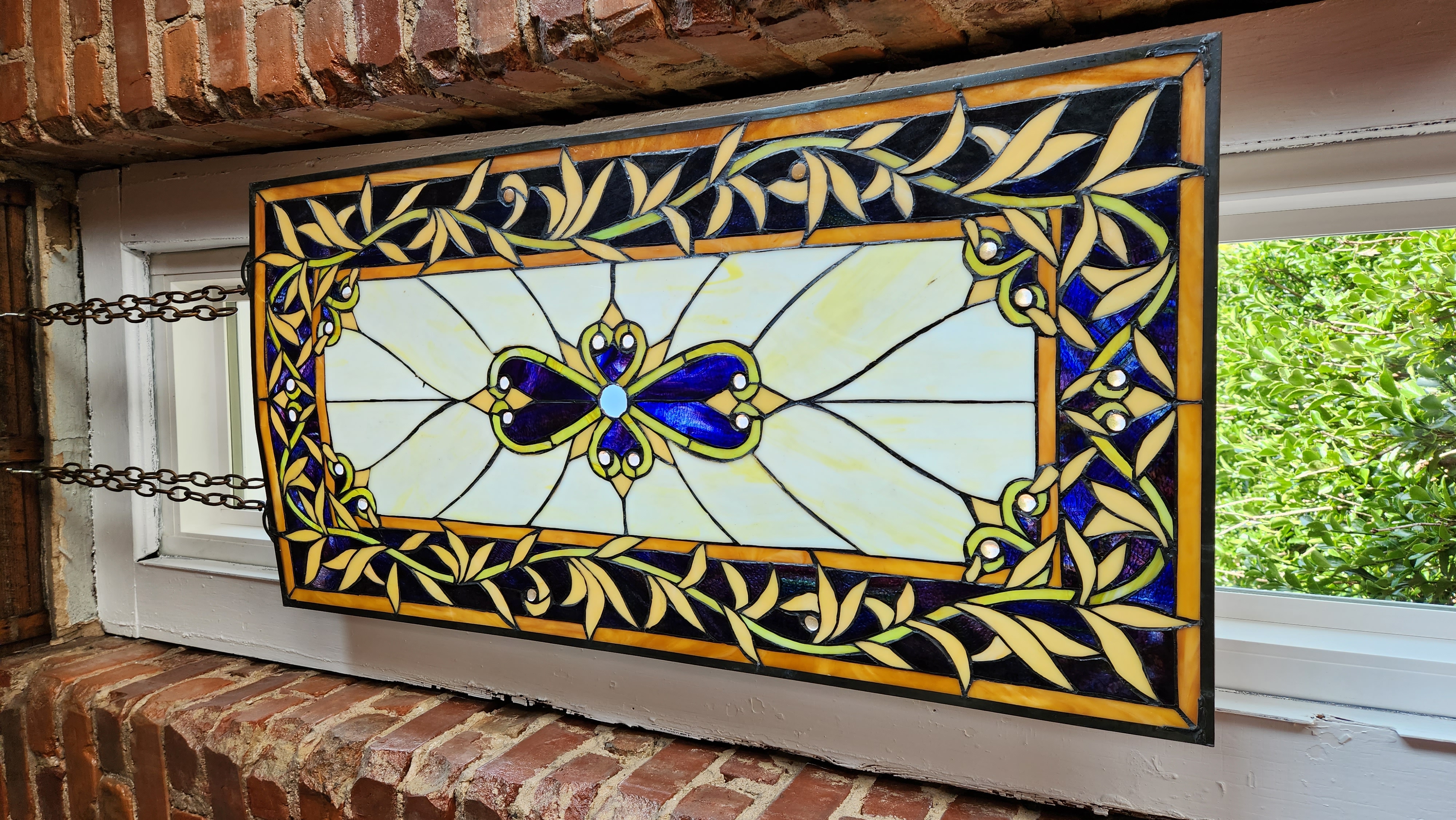 Stained glass is still used predominantly as an art element in home décor. Today stained glass is used as a custom decorative element in commercial and residential spaces. Only 10% of stained glass is used in religious buildings and settings. Stained glass provides an immense amount of beauty, interest and abstract color while protecting a homeowner's privacy and demand for this unique décor element illuminated by the sun remains strong. There are several drawbacks to stained glass however, including: the weight of the glass, it's fragile and the cost of creating custom pieces.
But what if you're unsure whether stained glass is right for you? Is it possible to try out a less expensive option and/or use this type of window treatment on a larger scale? Or perhaps you'd like to try this look on a larger scale to create more privacy. How can this be done a more cost-effective manner?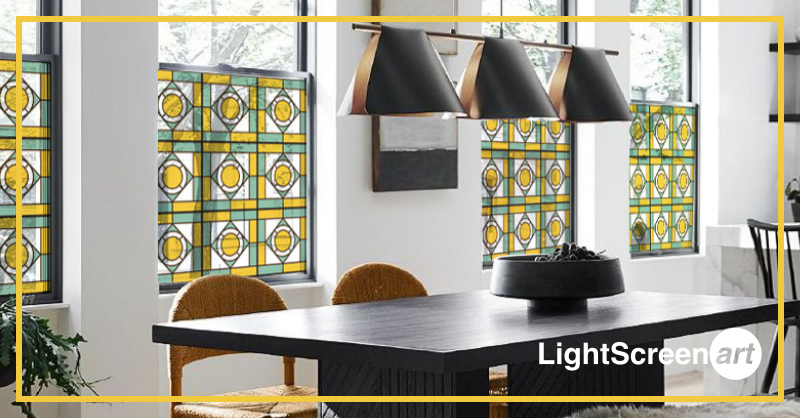 There's a new product called "Light Screen" that's completely customizable, durable and flexible. Using a combination of art and technology you can create acrylic 'screens' that can be easily inserted into a window or door creating the look of stained glass for a fraction of the cost.
Light Screen gives homeowners the opportunity to try the look of stained glass in a completely unique and customizable way.
If you're interested in learning more about Light Screen contact us today at High Country Drapery Designs.