Thibaut Custom Pillow Giveaway – Valued At Over $400
Apr 21, 2023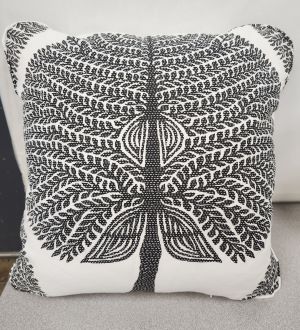 We are VERY excited to announce we will be giving away 2 THIBAUT Custom Pillows the week of April 24, 2023. The contest will be conducted via our Instagram and Facebook accounts. No purchase is necessary to win. All details of how to enter will be included on our Instagram /Facebook Pages and Postings.
Follow us on Social Media for details. Because they're Thibaut Pillows with a corded edge, these pillows are valued at over $400.
The pillows are made using Thibaut's Mulberry Tree fabric in Black & White which is part of the Ceylon Collection.
Good luck!