Southerners Have Perfected A 2023 Design Trend
Jan 25, 2023
According to Southern Living Magazine, Southerners have perfected one of the biggest design trends of 2023.
While the world was working hard to pare down, remove unnecessary clutter and create space in a sea of grays, beige and minimalist decor, Southerners have continued to surround themselves with cozy comfort, knick knacks and layers. While many are chasing the clean and airy, Southerners are enjoying being surrounding by all of their treasures and favorite items. Call it "maximalism" if you'd like, but it's traditional decor in a Southern home. Southerners have continued to add while the rest of the world was paring down.
In the midst of clean and streamlined, personal and warm just seems more inviting.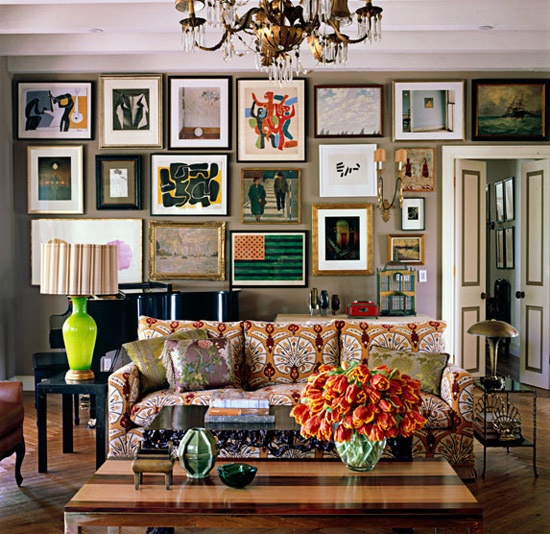 Photo courtesy of Ethnic Cottage.
So What is Maximalist Decorating?
Maximalist decorating equates to using every space in your home and creating an opportunity to personalize that space. For example, a small area against a wall may be a perfect spot for a cabinet that can showcase your favorite china collection. Or a large bay window may be transformed into the perfect reading spot with big pillows and bright sunshine. If you find yourself looking around your home at these particular scenarios you're one step ahead in the home decor and design world.
Why The Shift ?
In a world that seems to be filled with negativity and instability, homes are playing a much bigger – and important role – in becoming a respite, a sanctuary, where people can relax and recharge. When you live in a home filled with cherished mementos, photos and art on display, your emotions are immediately lifted. Imagine sitting in a comfortable reading nook and seeing your wedding album. As you flip through the pages you're immediately reminded of a happy wonderful day of celebration. That could do wonders to lift a mood.
In a Southern home every piece has a history. Each piece creates a feeling of warmth and security. And now, that feeling is very much on trend.
Source: Southern Living Magazine.