Our Love Affair With Roman Shades
Sep 19, 2023
Roman Shades are the secret to creating a sophisticated look
When it comes to creating luxurious custom window treatments, Roman shades are a favorite among Designers and our team alike.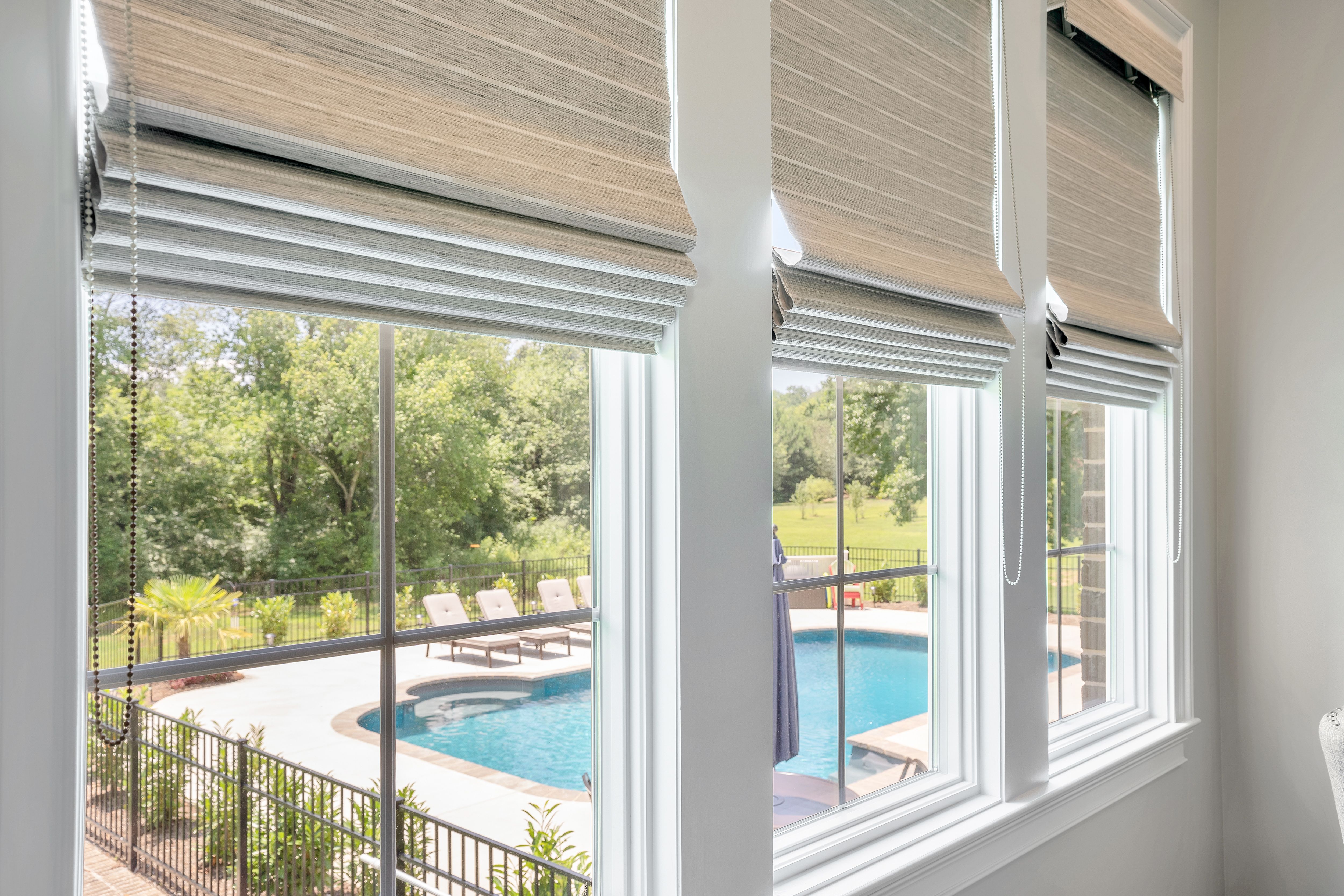 Roman Shades Can Be Installed Inside or Outside of Window Frames
Roman shades are a favorite for several reasons. Roman Shades are installed either within or just outside the window frame. This is a real boon for anyone who has children and pets. While drapery lands right at the floor Roman shades sit neatly high upon on the wall. And because these shades are made of fabric instead of plastic or wood, like blinds, they offer better sound management.
Customization Options Are Limitless
The customization options are absolutely limitless: The fabric can be chosen to match your personal style, the mechanisms can be motorized or hand-operated, and you can use them on any size window.
Woven wood Roman shades are a beautiful neutral that can add texture to your home and come at a lower price point than their textile friends. They are made from natural eco-friendly products like wood, grasses or reeds. And they come in a wide variety of color options. They add a lot of value in terms of luxe look – for the lower price point.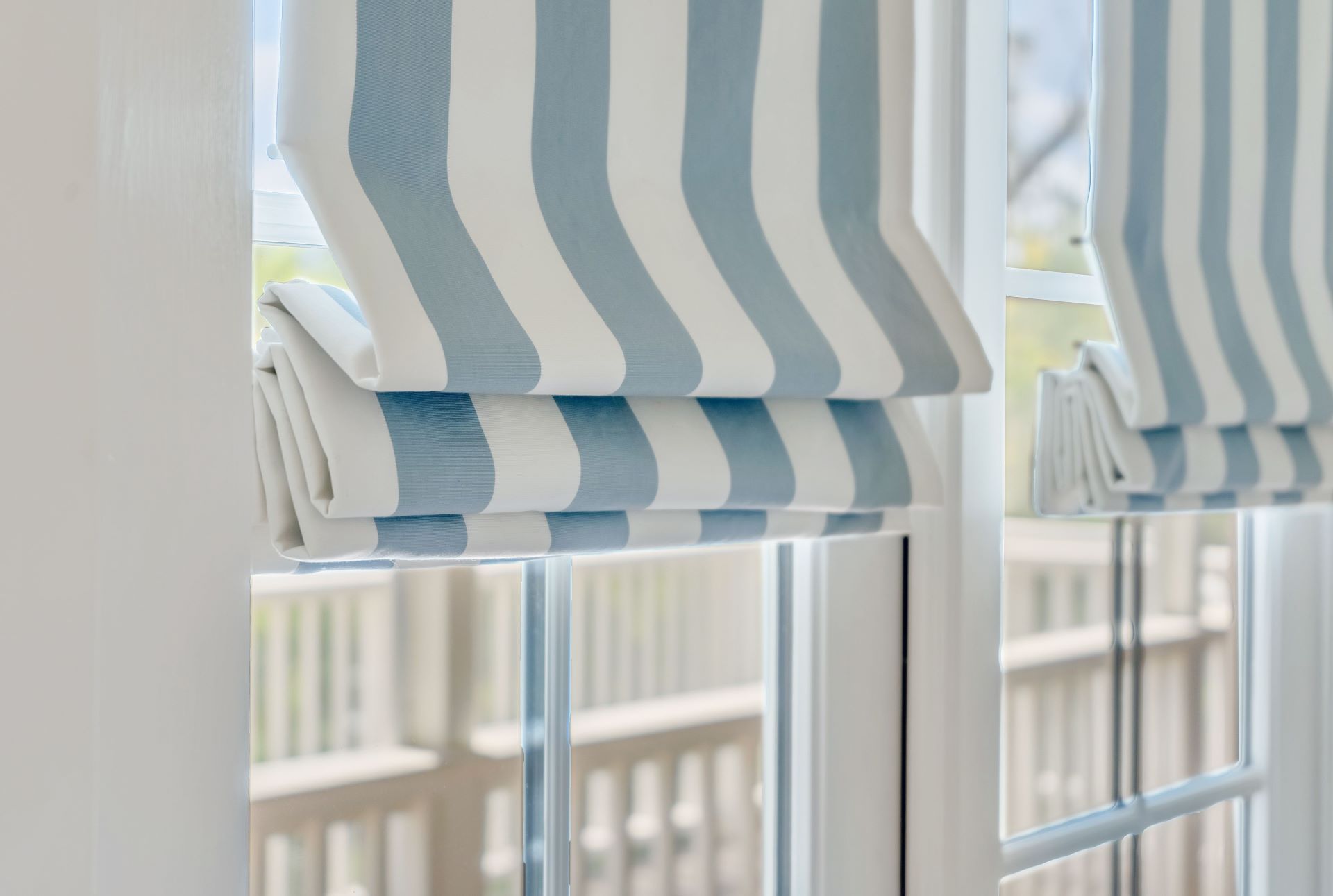 How Should Roman Shades Fit in a Window?
Roman shades can be mounted on the inside or outside of a window frame, depending on the amount of light you want to block out and your personal style. This is why it's extremely important for measurements to be exact—and why many people opt for custom.
For a true blackout, you'll want to install Roman shades on the outside of the window frame rather than inside it to avoid a light gap. Roman blackout shades will fit neatly into any space.
There can be wear and tear with the constant pulling up and down, particularly if your shades aren't mechanized and you're adjusting them by hand or with a cord. That's why it's so important to invest in quality shades.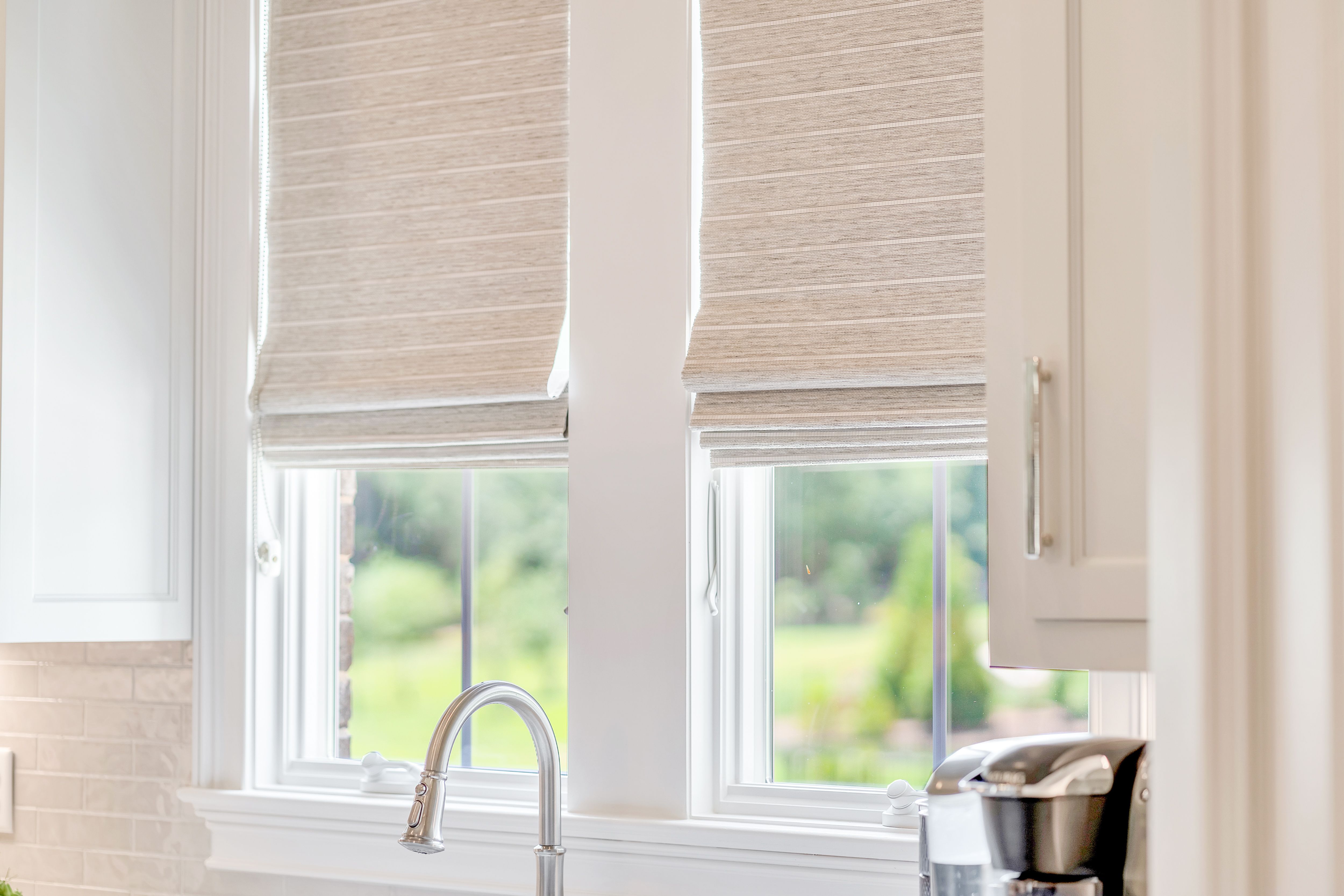 What's the Best Material to Use for Roman Shades?
A medium-weight 100 percent cotton fabric will lie smoothly and wrinkle-free in the folds of a Roman shade.
If you're looking for a window treatment option that offers privacy, light management, sound management AND offers limitless options for personal style, consider a Roman Shade. They can be motorized or operated manually and designed to perfectly fit your space.
What's not to love?
Get started TODAY to create your Custom Roman Shades. Contact High Country Drapery Designs to learn more.
Take a Peek at our current projects underway on our Instagram Account.