Creating Unique Roman Shades for Nashville, TN, Homes
Have your clients tasked you with finding window coverings that will elevate their homes' interiors? When you need high-end custom window treatments of any kind, High Country Drapery Designs is the name to know in Nashville, Tennessee. Although we offer a large variety of hard and soft window coverings that can be customized to your clients' liking, Roman shades are an option particularly worth considering. These shades are a perfect blend of form and function, and they can work within nearly any aesthetic. And with High Country Drapery Designs creating your client's custom Roman shades, you also stand to benefit from our helpful project management service.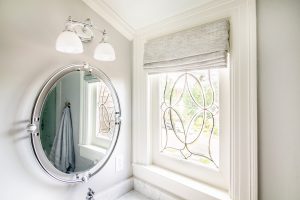 Our Roman Window Shades
Roman shades mix the elegant look of drapery with the operability of classic window shades. When not in use, Roman window shades fold up accordion-style. We can make them with a bevy of color, design, and texture options to suit virtually any aesthetic you're trying to create within a room, and they can come with as much light control as is needed. Plus, as with all of our custom window treatments, we can motorize any Roman shades we make so that opening and closing them couldn't be easier.
Your Top Source for Gorgeous Roman Shades & More
With High Country Drapery Designs making unique Roman shades for your clients,you can rest assured they'll love the quality of our creations. After all, our mission is to give homeowners peace of mind and pride of ownership. And to help your projects move more efficiently, we also offer project management service in which our team can handle anything from the initial measurements and design process to the installation itself.
Get Started Today
Want to learn more about our Roman shades and other products and services we offer to Nashville, TN, home designers? Get in touch with High Country Drapery Designs. We look forward to working with you!