Designing Interior Window Shutters to Fit Any Nashville, TN, Home's Aesthetic
Looking for a window treatment that will never go out of style? Having endured in American homes for hundreds of years, interior window shutters are a safe bet—especially custom shutters from High Country Drapery Designs. Not only will they look great in your clients' Nashville, Tennessee, homes, they'll also bring plenty of benefits beyond an elevated aesthetic.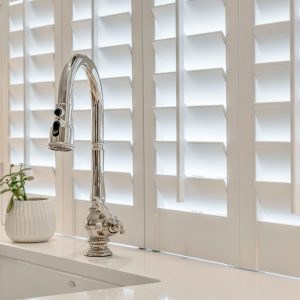 Why Interior Window Shutters Are a Great Choice
Installing window shutters inside a home will improve your customers' quality of life in other ways, including:
Enhanced energy efficiency – When the shutters are closed, they can completely cover the opening inside the window frame and block the flow of warm air, thus making a home cooler inside without adding strain to an HVAC system.
Increased safety – Window treatments can pose a real hazard to children and pets because of their cords, which can be long enough for either to get tangled up in. But interior window shutters are cordless, making them perfectly safe.
Great light control – The shutters' design also allows them to completely block out natural light when closed all the way. This works wonders in a room with a large TV facing a window, for example.
What's more, our interior window shutters (and almost all of our other custom window treatments) can be motorized for your clients' ease of use.
Handling Your Custom Interior Window Shutter Design Needs & More
At High Country Drapery Designs, we can help you create the perfect interior window shutters for your Nashville, TN, clients' needs. Plus, our project management service can help make your job even easier as we can assist you with everything from the design process to the installation itself.
Ready to learn more? Contact us today to get started.