Modern Home In North Chattanooga
May 16, 2022
This project is very different from our normal southern style projects. We loved the challenge of a modern home & the way that our soft window coverings compliment the modern decor.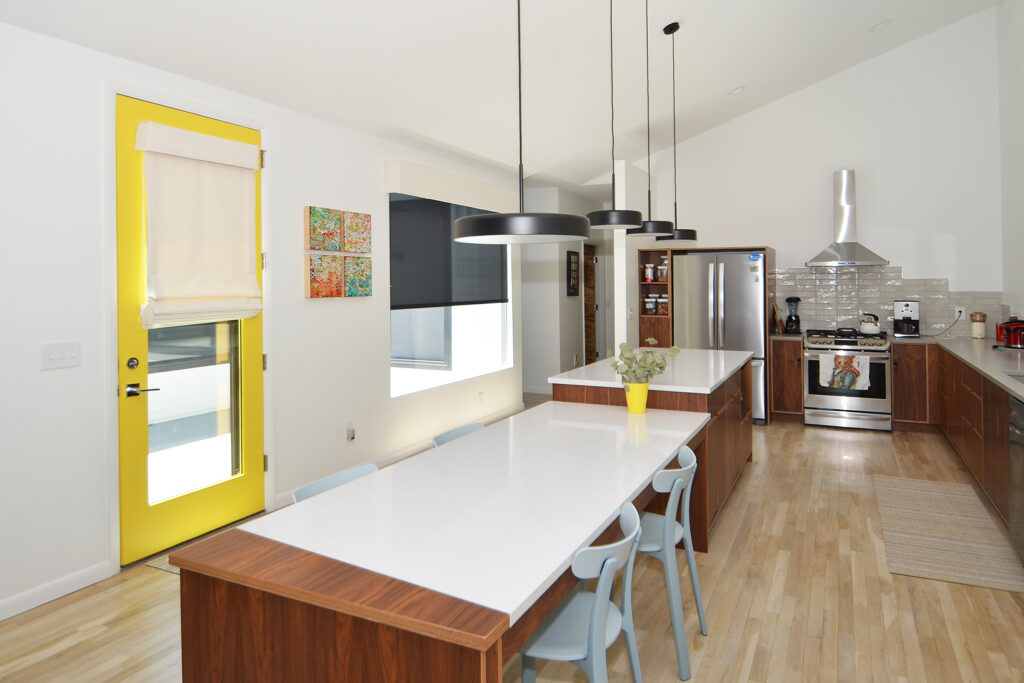 The homeowner originally went to a window coverings store, but that store could not provide the custom soft treatments that she needed. She then went to an interior designer, Claire Ellison, at Smart Furniture, who introduced her to our company. Thank you, Claire! We love working with local interior designers who introduce us to clients with a wide variety of styles.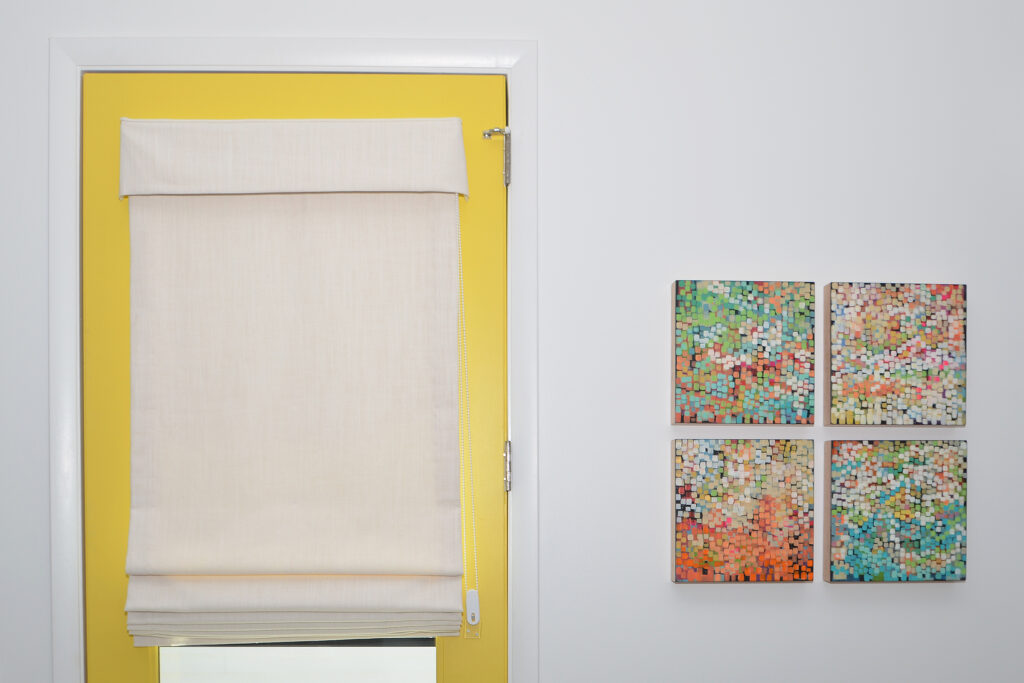 Back to the project, this North Chattanooga homeowner is very eccentric & loves abstract design. Her home has a lot of hard surfaces & she wanted to soften them with fabric.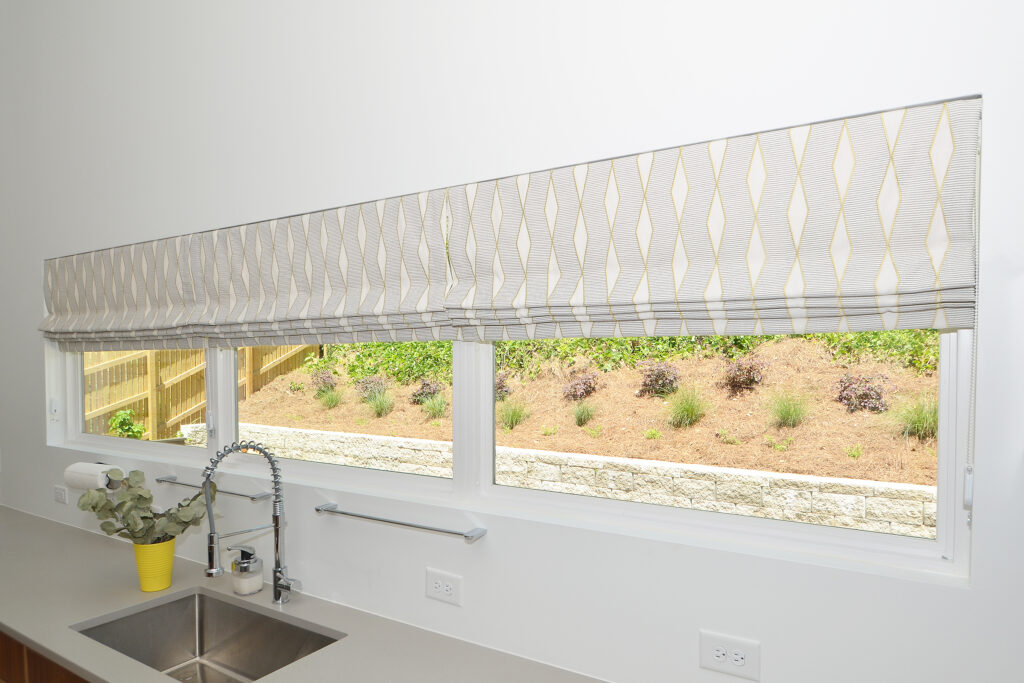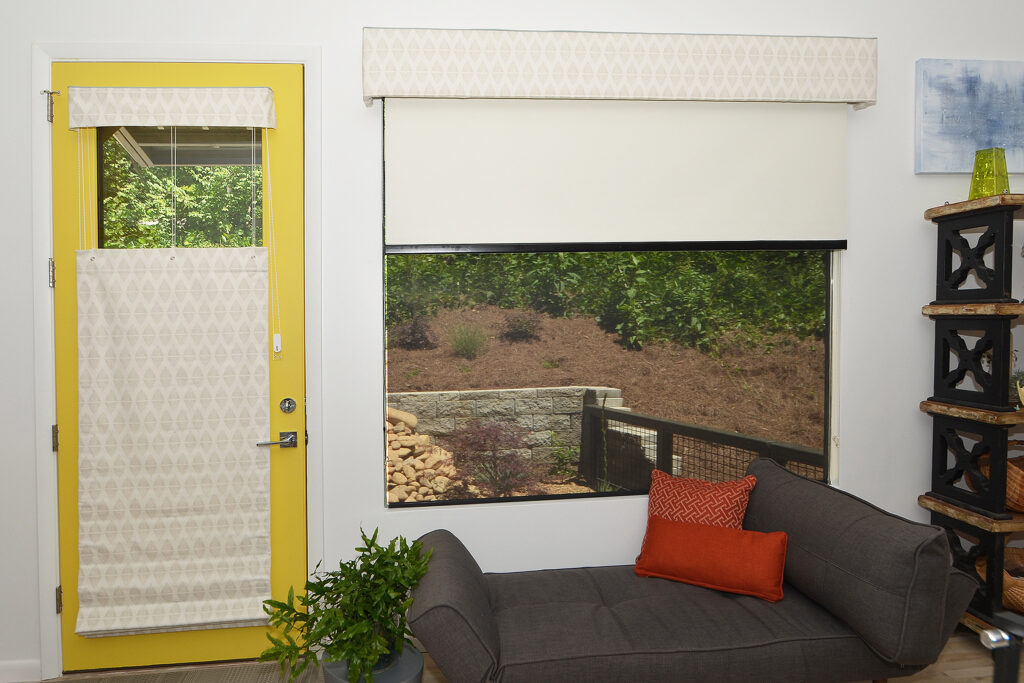 Her doors & windows were very tall so she wanted top down bottom up shades for privacy & light control. We created window treatments for her kitchen, living room, & master bedroom.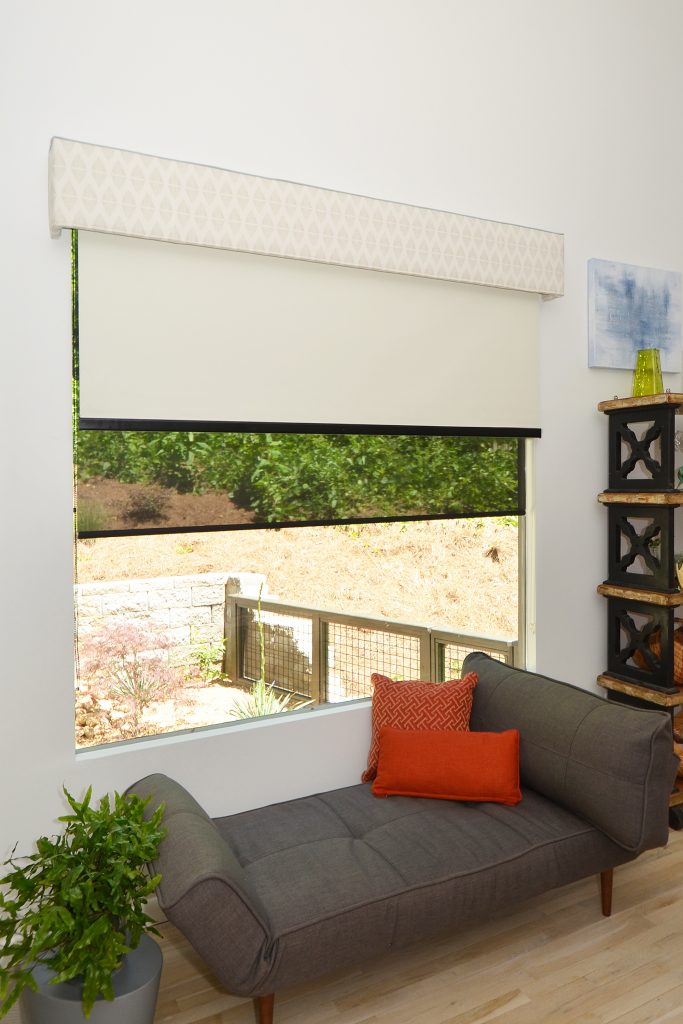 Above, you can see that we used dual roller shades which are two shades in one. The top shade is a privacy shade & the back shade is a light filtering screen. For visual appeal, we created a top cornice to hide the cassettes.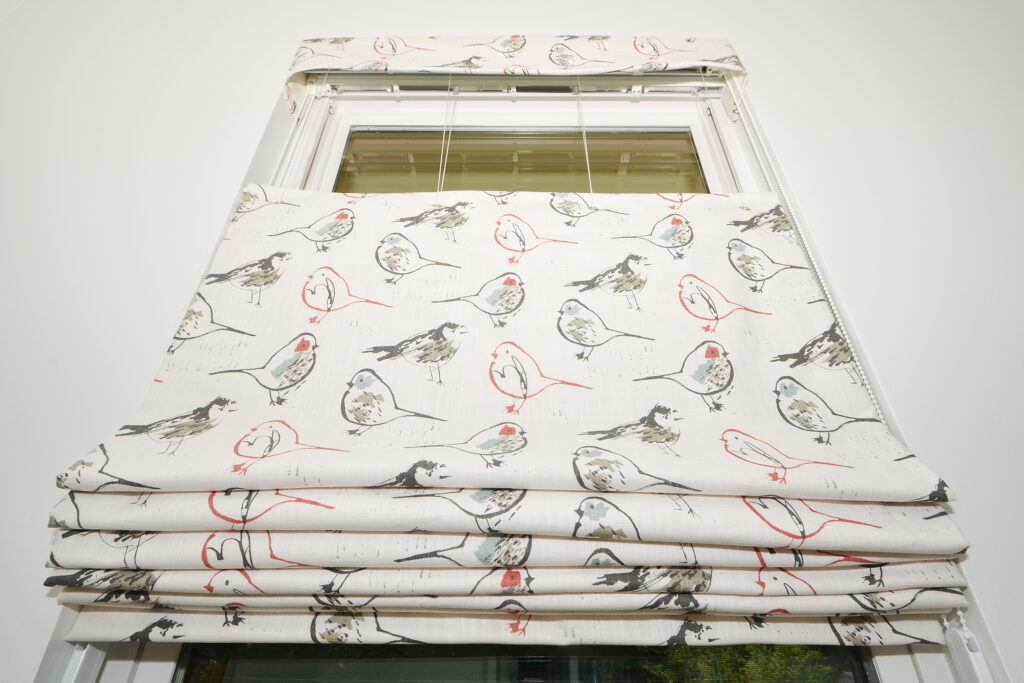 The homeowner likes abstract & clean design, but was not afraid of print. In the bedroom, we used this whimsical bird print from Smart Furniture on both a top down bottom up shade & on drapery.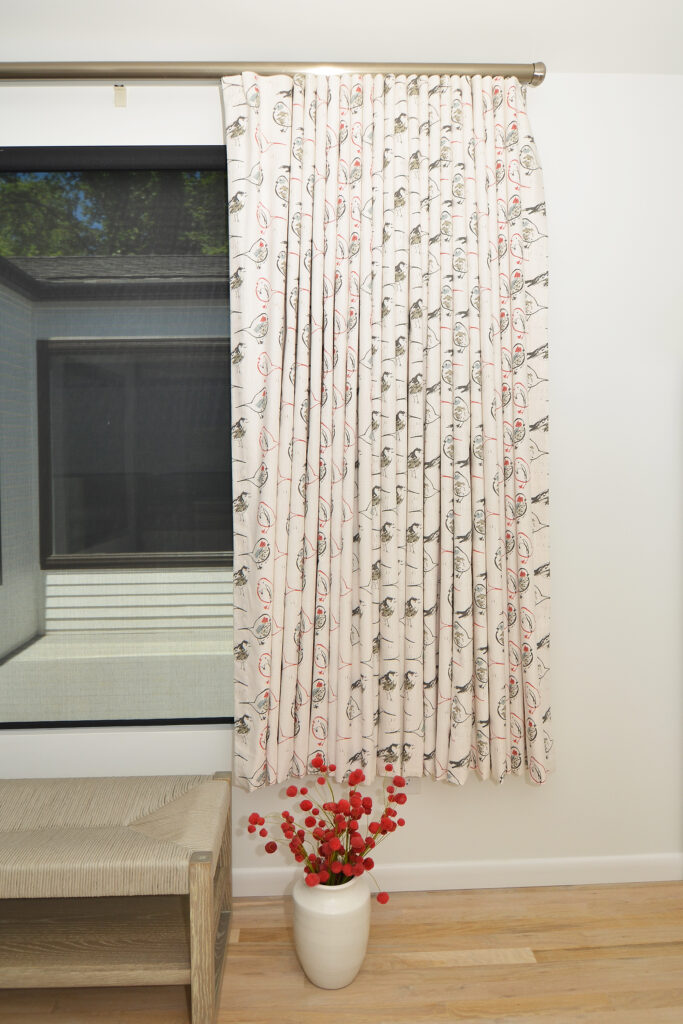 We usually go to the floor with drapery, but we shortened drapes for this particular window to allow room for a bench.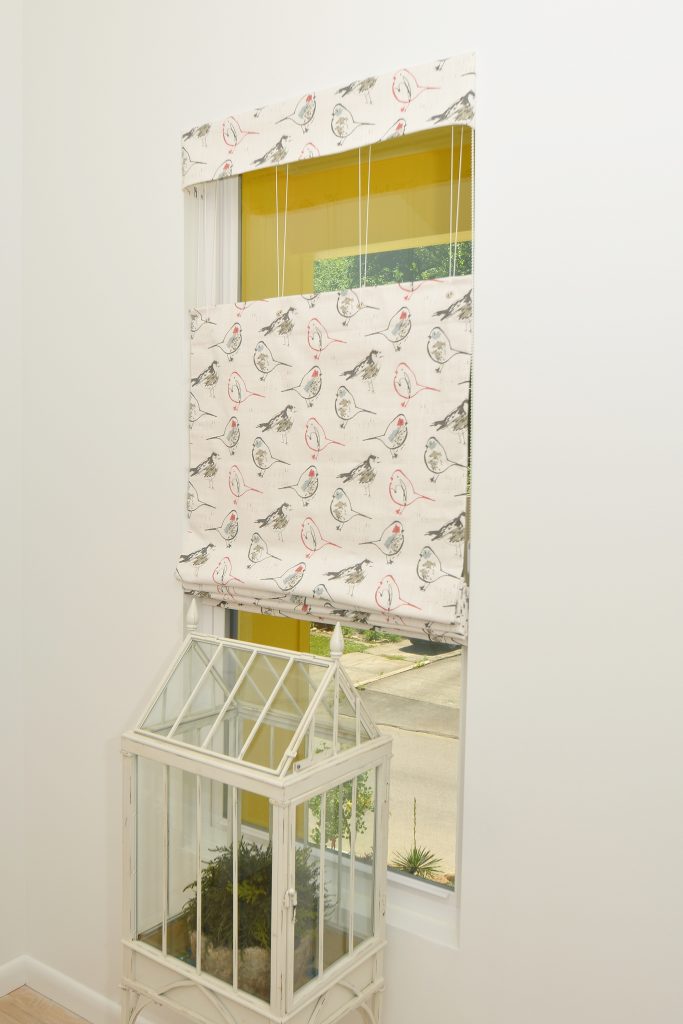 The homeowner is very please with her new window coverings & it was a pleasure working with her to solve her light control needs & add to both the form & function of her home!
Would you like to work with us on your next soft furnishings project? Contact us today for a complimentary consultation!