CUSTOM QUALITY WINDOW COVERINGS IN JASPER HIGHLANDS, TN
Jasper Highlands is a gorgeous area with breathtaking mountain views. And what better way to embrace those views than with the perfect custom window coverings?
Window treatments are a crucial part of your interior design. We understand the effect they can have on your comfort because they provide privacy, protection from harsh sunlight, and energy efficiency. With our high-end selection, our team will help you find the perfect custom product for the windows in every room in your Jasper Highlands, Tennessee home. From roller shades and interior shutters to draperies and blinds, we will work with you to enhance your home's decor and help you achieve the look you've always wanted.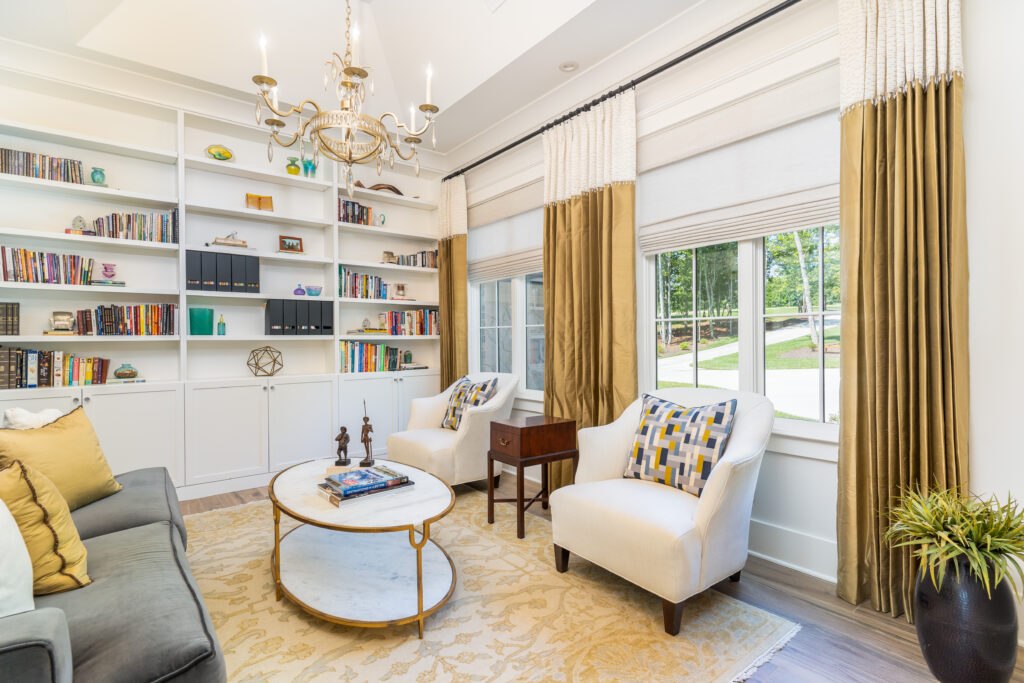 Designing custom window coverings for homes in Jasper Highlands
Jill Ballew, our principal designer and CEO, has over 25 years of experience in the interior design industry. Since opening High Country Drapery Designs in 2015, she has focused on designing and fabricating beautiful custom window treatments throughout the southeast. Her expertise and attention to detail have led to her becoming an award-winning designer, and her work can be seen in homes throughout Jasper Highlands.
High Country Drapery Designs is a full-service window covering designer and workroom. Whether you want a simple valance or would like to add the convenience and ease of motorization, our products will uniquely complement your interior design while improving the functionality of your home. And we'll be here every step of the way, from measuring and product selection to installation.
Our studio is located in nearby Chickamauga, Georgia, so schedule an appointment to talk about your next project!