High Country Drapery Designs Selected As Cashiers Designer Showhouse Partner
Aug 25, 2023
Cashiers, North Carolina – The Cashiers Designer Showhouse is celebrating its 26 Year Anniversary; celebrating Designers from all different parts of the country.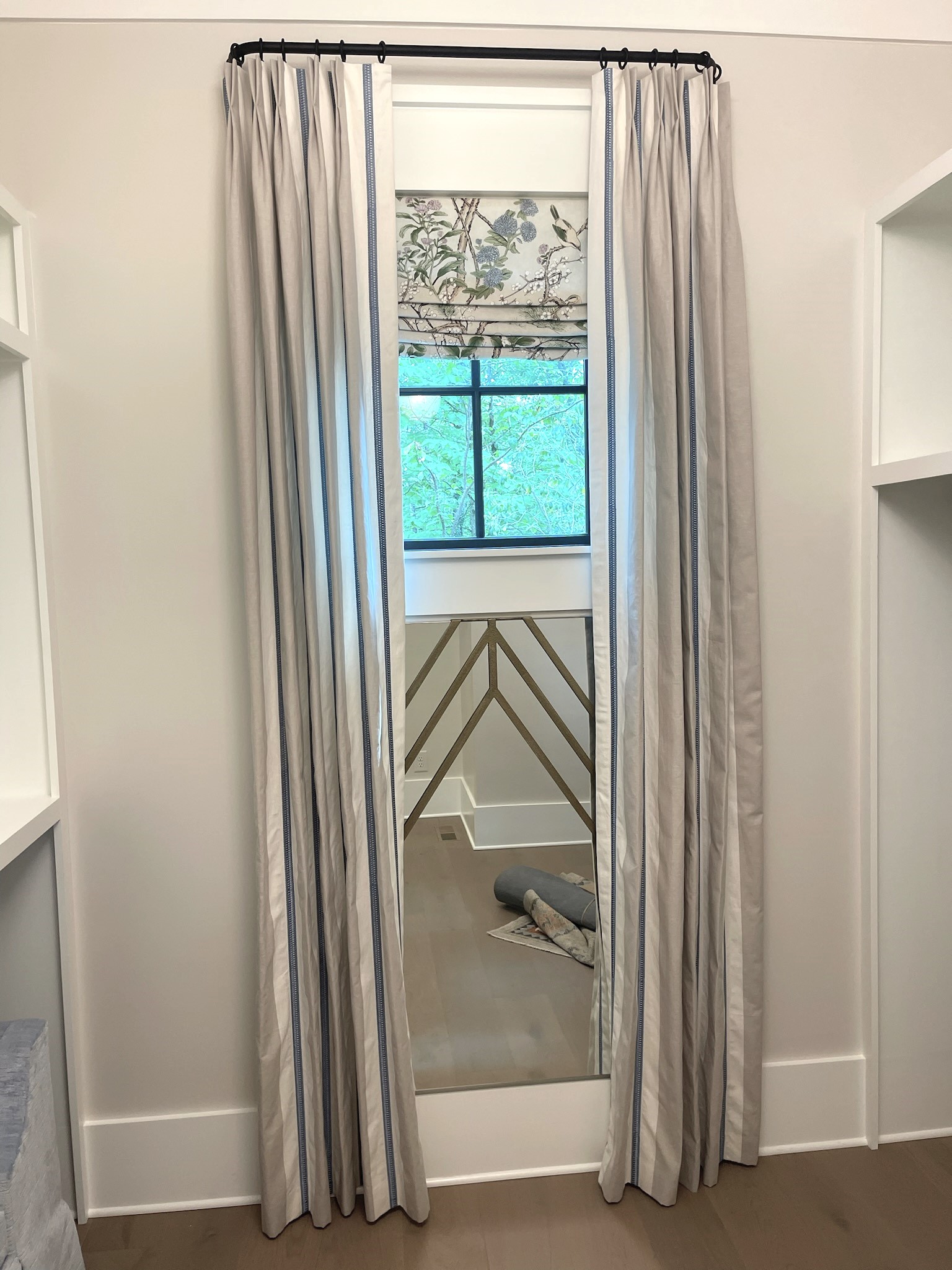 And we, at High Country, are so happy and grateful to be part of this celebration and special Anniversary. Selected by the very talented Holly Morris Watson, we have been working closely to bring her beautiful vision to life. That vision focused on an absolutely beautiful primary bathroom and closet.
Using only the very best (hint Thibaut fabric), Holly chose beautiful fabric that truly elevate the rooms' interiors with a complementary color and pattern. Her designs include gorgeous Roman Shades and beautiful drapery.
If you're located in the Greenville, Asheville, Cashiers or Chattanooga area, we strongly recommend you take a trip out to see all of the beautiful Designers and the work being featured in this home.