Gorgeous Plantation Shutters Greenville, SC
If you're interested in elevating the interior design of your home, plantation shutters from High Country Drapery Designs are a great option. We provide customizable window shutters that can offer numerous benefits to your Greenville, South Carolina, home for years to come. Plantation shutters offer light management, privacy and increase the value of your home. They're also paintable. We have earned a fantastic reputation not only for our high-quality products but also for our superior installation services and customer service.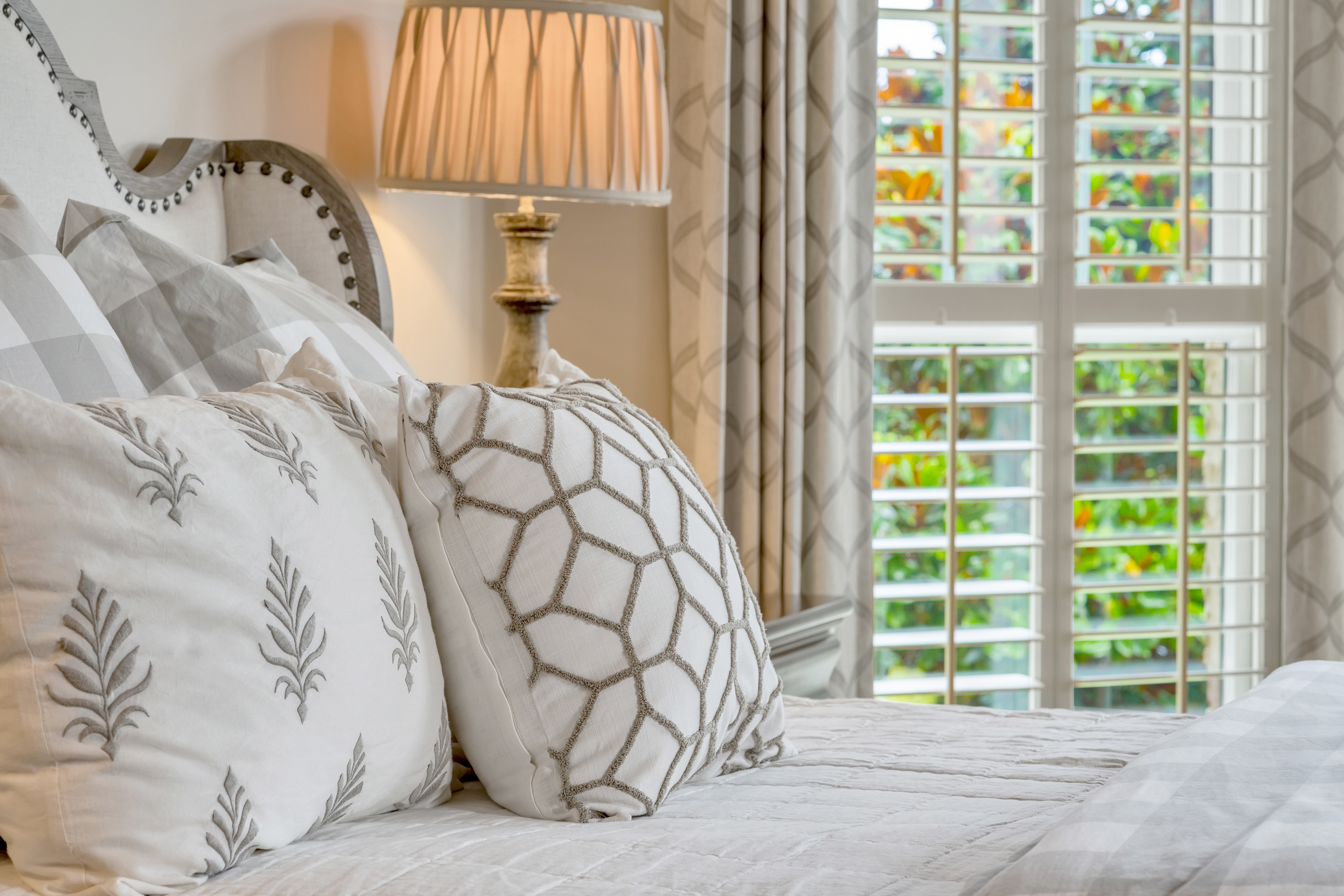 Our Interior Window Shutters
When you partner with us, you will be able to choose between wood and an MDF (medium-density fiberboard) composite for your new interior window shutters, as well as your choice of stain and color. In addition to giving your home an aesthetically pleasing boost, these interior window shutters can:
Be sized to suit the windows of your home.
Be made in custom shapes to accommodate circular windows and glass door inserts.
Provide protection from the sun's damaging ultraviolet rays when they are closed.
What's more, all of our window shutters are made by respected manufacturers and available with cord-free options for child safety. Additionally, you can have confidence in your investment knowing your window shutter design and installation will be handled by our highly trained team.
Last but not least, plantation shutters can be paired with other window treatments – like drapery – to provide a luxurious look and feel to your home elevating its interior design.
Contact High Country Drapery Designs today to get started with a complementary consultation. We would be more than happy to answer any questions you may have.
To take a peek at our most Recent Projects, head to Instagram.