Dining Room Drapery Reveal
May 16, 2022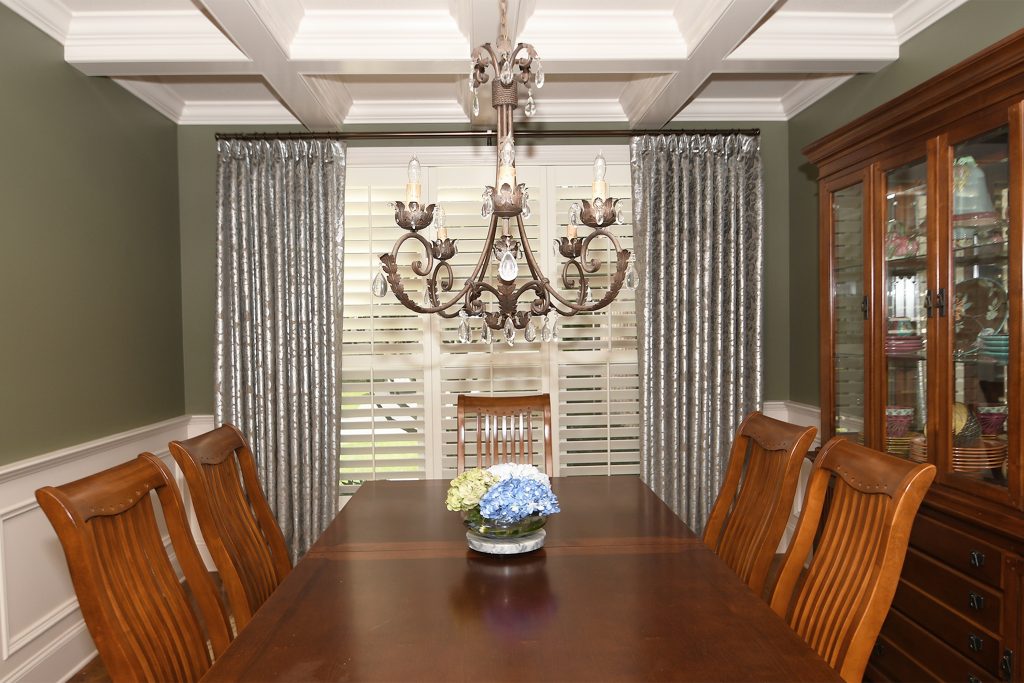 Welcome to our first of many room reveals on the High Country Drapery Designs blog! We absolutely love the way this drapery project turned out.
Cheri came to High Country Drapery Designs based on a referral from a Realtor friend. She was looking to update her dining room window treatments from a hard top & drapes to something more on-trend.
Did you know that we donate a portion of our referral sales to local Chattanooga charity, Homes & Havens? Learn more about Homes & Havens here!
Jill takes the entire house into consideration when making window treatment suggestions. Since Cheri had white plantation shutters in an upstairs bedroom facing the street, Jill suggested that she put plantation shutters in the dining room (also facing the street) to add both continuity & curb appeal. Southern style is all about layering, so adding the drapery over the plantation shutters was a great way to richen the space while opening it up.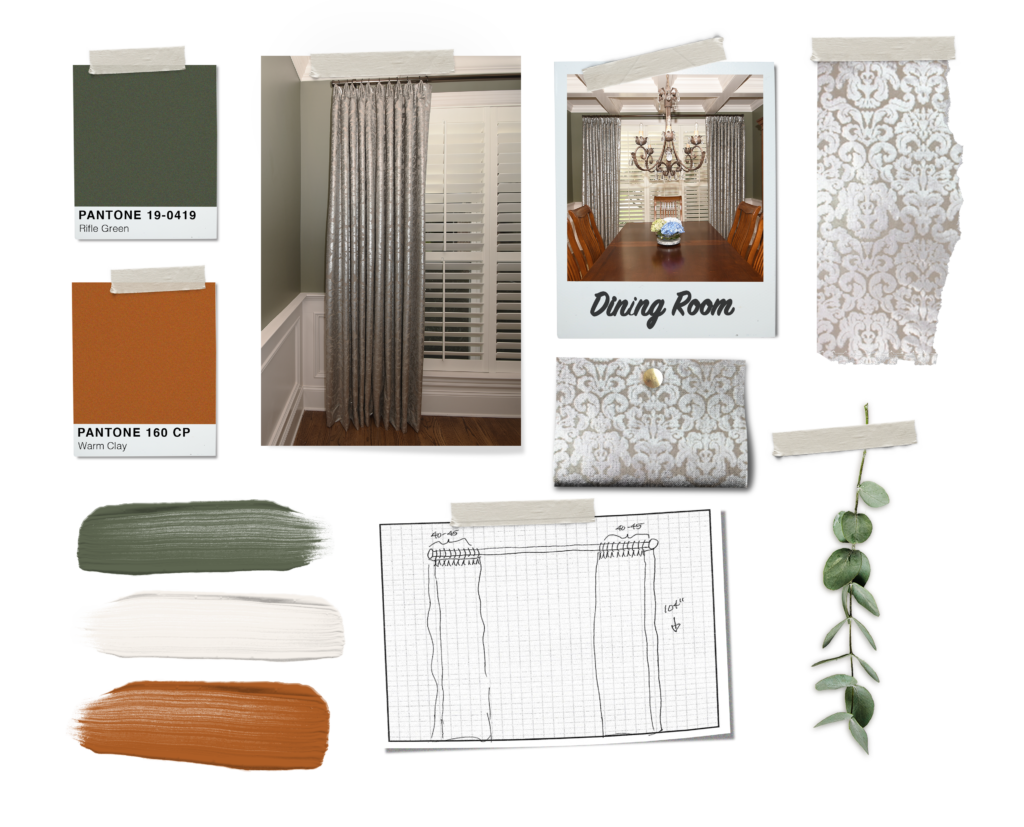 Above is the design board for the room. High Country Drapery Designs does not offer full-concept interior design, only window treatments, but Jill still takes the entire space into consideration when making design suggestions.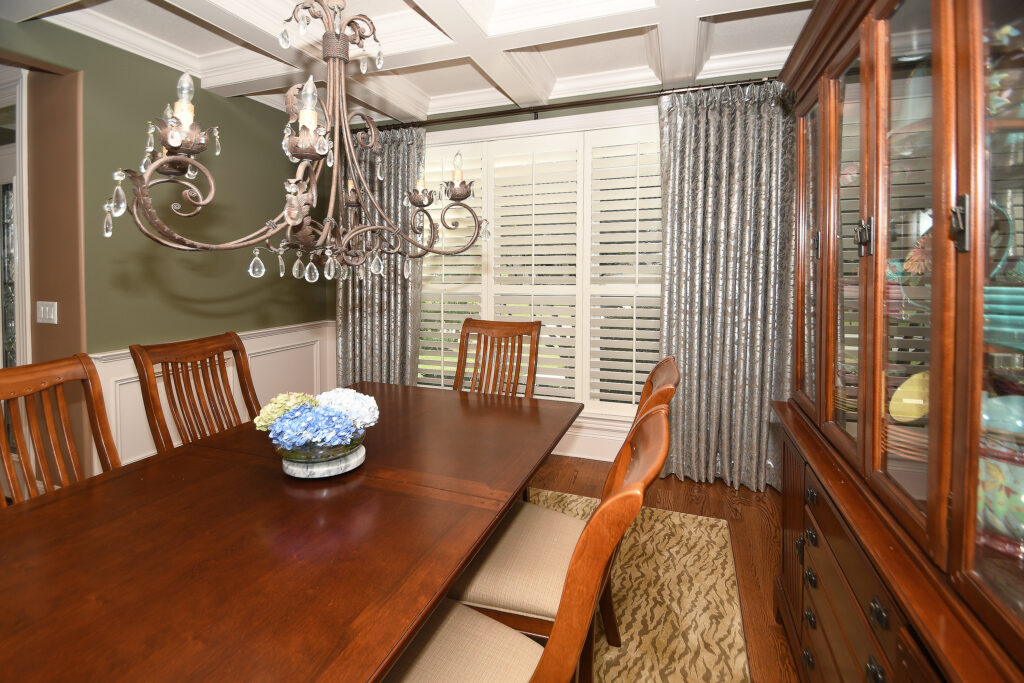 Since Cheri had warm & cool tones in the dining room already, Jill suggested cool tones for the treatments to even out the warmth in the wood. Jill matched the rod with the same metallic & finish as the light fixture for continuity.
Ok.. now let's talk about that gorgeous fabric! When Cheri contacted HCDD, Jill had just gotten back from a conference (IWCE) where she heard Genevieve Gorder from HGTV talk about textile trends. One of the trends that Genevieve highlighted was fabric with a natural base & metallic patterned sheen. This fabric contrast was a great fit for Cheri's dining room marrying the cool & warm colors. We may be biased, but we think the drapery really ties the whole room together!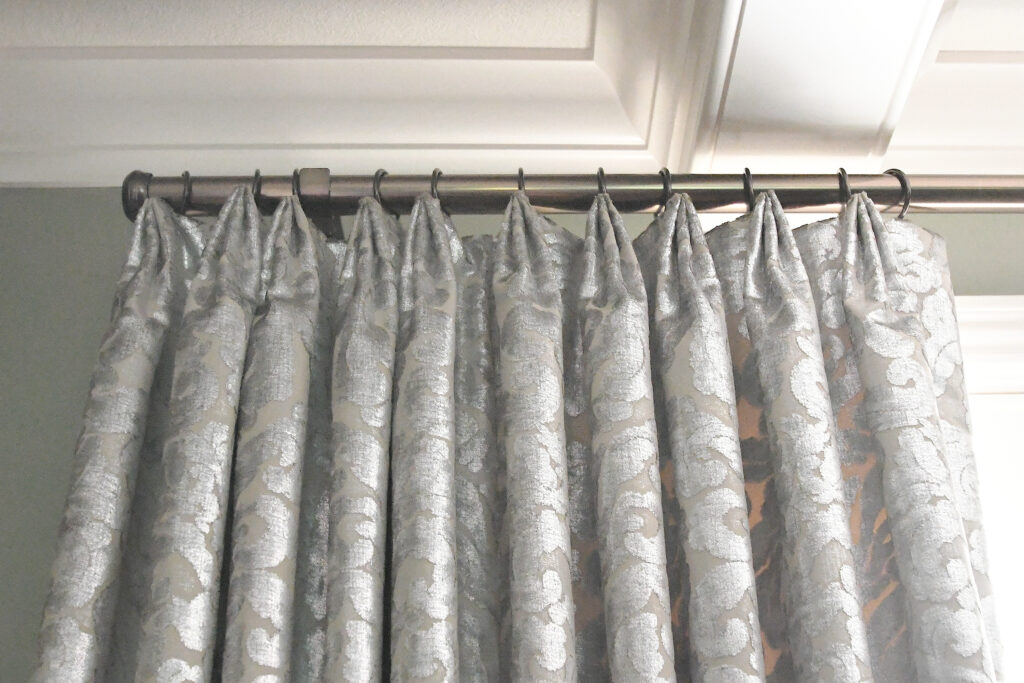 Cheri is a private chef & caterer so we know that these drapes will be the backdrop for many fabulous dinner parties! Currently, we are working on our second project in her house. As always, we pride ourselves in 100% satisfaction for every customer & Cheri was no exception.
We hope that you've enjoyed this post & feel free to leave any comments or questions below!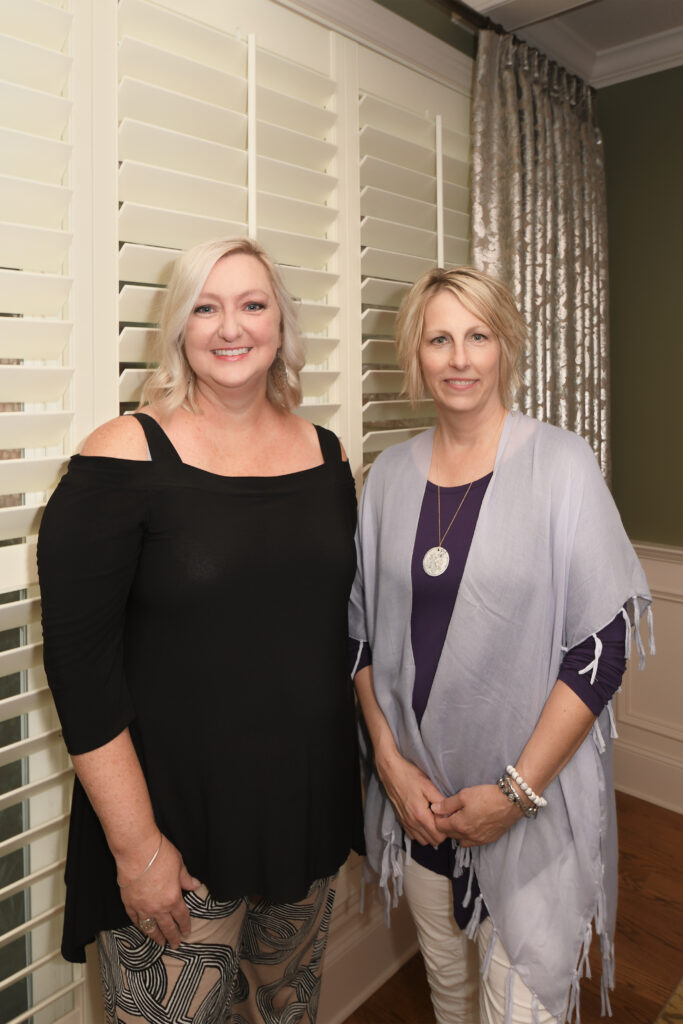 Jill & Cheri in Cheri's Dining Room