The Power of The Pillow
Aug 10, 2023
Decorating with throw pillows may seem like a small part of the design process, but that couldn't be further from the truth. They're one of the best and easiest ways to elevate a home. When it comes to living room seating, hallway benches, and pretty much anything in the bedroom, adding a throw pillow can pack a ton of design punch and bring out the subtle design features in a space. In order to harness the full potential of these decorative treasures, here are a few tips that will make the styling process a lot easier.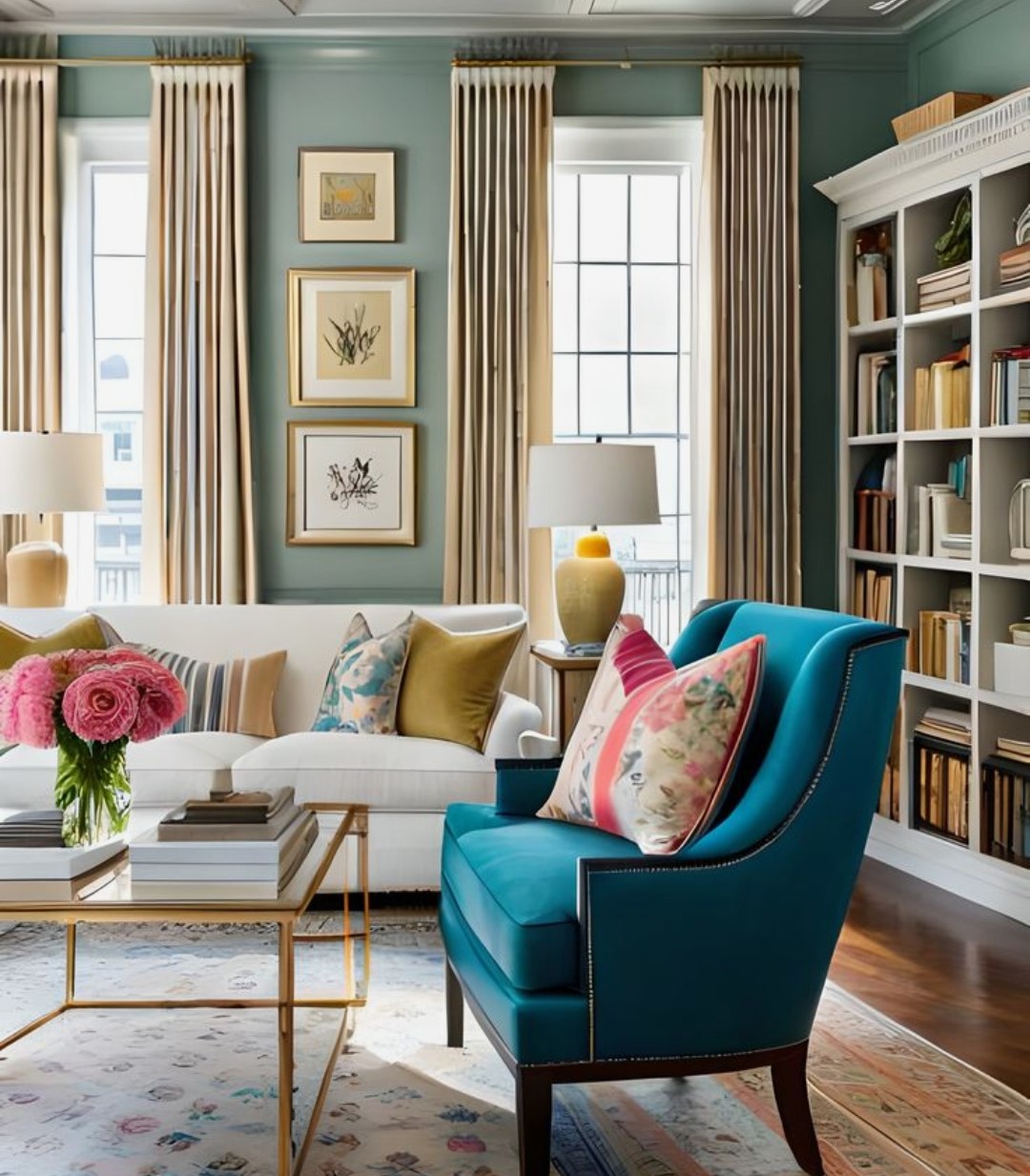 You can decorate with pillows like a pro in no time.
If there's a piece of furniture in your room that brings in a pop of color, make sure the rest of the room highlights it without outshining it. Subtly picking up and reinforcing a color makes the overall look much more cohesive. But to keep things exciting, you can also introduce a new color to the pallet through throw pillows. Or integrate multiple colors throughout the pillows. But it's best to stay within 3 colors if you can.
Mixing and matching styles and prints, will elevate the intrigue of the room to keep the eye engaged. When choosing your throw pillows, it's best to think of them within the context of the entire space. Some pillows might be used to flatter crisp white walls while others mirror a cushion or complement a rug They can also be used to bring out the natural textures of the hardwood floor or stone fireplace. Pillows should be artfully curated in their own right.
Throw pillows can truly be a piece of art. Through the use of gorgeous fabric, embellishments and the style of the pillow itself, these small pieces of décor can add a sizable amount of interest to any room. If you prefer to stick with neutrals that's always an option. Neutral pillows are beautiful in their own right and can provide beauty, a luxurious feeling and/or comfort to any room. They can also add texture and depth.
A few final thoughts:
Odd numbers look modern: When arranging your pillows keep in mind odd numbers work best for a more modern setting. In most design aesthetics, odd numbers always look more artful, and remember that a smaller number of larger pillows looks fresher than a jumble of smaller ones.
Even numbers look traditional: For a balanced look that features symmetry, especially on your bed or couch, an even number of similar pillows, such as two or four, looks clean and orderly.
Fill matters: When shopping for throw pillows, consider the fill and how it will affect the appearance. A feather-and-down fill, for example, has more "give" and a softer squish. Foam and other synthetic fills are stiffer and generally much more affordable. These pillows will hold their shape better but don't look as luxurious.
Mix textures, too: Pattern and color mixing is important, but texture should not be forgotten. Think about faux fur, and velvet, linen, knit wools, and tasseled accents. If you keep your color and pattern theme consistent, you can get more creative with the textures.
If you're looking to create pillows for your special, beautiful and unique home design, contact High Country today! We would be delighted to create exactly what you need.