Using Ikat Textiles in Drapery, Window Treatment Design
Nov 03, 2023
What is Ikat?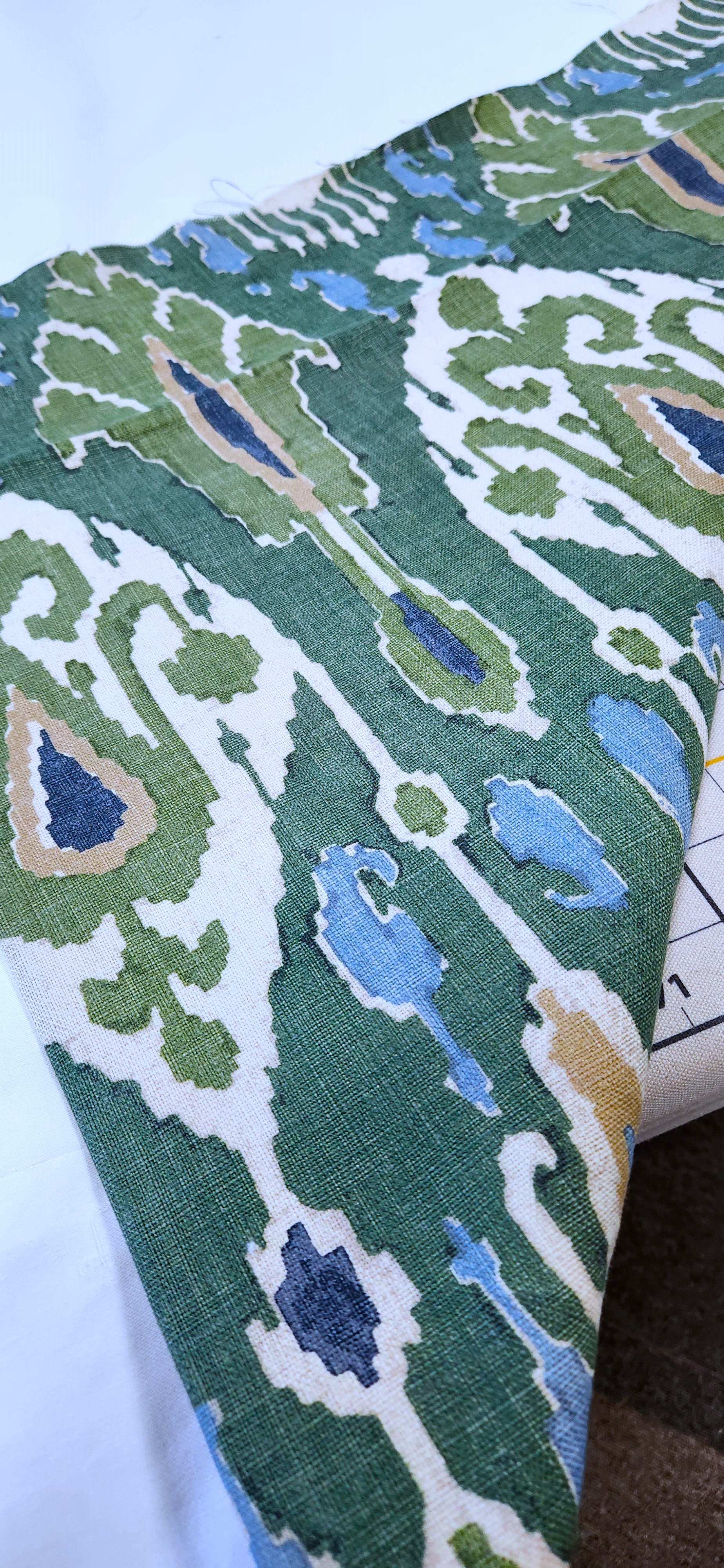 Ikat is a dyeing technique from Indonesia used to pattern textiles that employs resist dyeing on the yarns prior to dyeing and weaving the fabric. Ikat textiles have a vibrancy, an energy you feel as soon as you walk in the room.
Ikat has energy. It evokes motion. Ikat integrates exotic patterns and vibrant color. It is perhaps the most time-consuming textile ever to be created. Cotton yarns are laid atop a sketched pattern and then groups of threads are bound tightly to resist dye. This process then continues as the thread and fabric are unwrapped and repeated for each color in the fabric, creating hundreds of hours of work before the threads are even warped onto a loom. The final fabric created is ccompletely unique to its maker and with lots of variety depending on who creates the fabric.

While the word "ikat" is derived from the Indonesian word for "tie," the technique rapidly expanded to: India, Uzbekistan, Persia, and the Ottoman Empire, and even inspired 17th century European warp painted textiles. Ikat isn't just a type of textile; it's its own type of style.
Why The Interest in Ikat Today?
Ikat has been around for centuries so why the resurgence today? When the world was on lockdown and travel was limited, there was a resurgence in decorating one's home in general. The focus became all about the home and how can I make my home style better and richer? These rich exotic textiles provide the feeling of worldwide travel into a home when that travel was limited. And that feeling of energy, movement and vitality has continued in today's interior design plans.
Now, however, the trends is moving beyond the bohemian design. Maximalism style has made ikat an easy design and layering tool. Although Ikats are bold with color or busy in pattern they truly are a timeless textile that can be used just about anywhere.
Interested in Ikat textiles? Or, are you interested in learning more about window treatments in the Chattanooga, TN, Asheville / Cashiers NC, Greenville SC or Knoxville, TN metropolitan areas contact High Country Drapery Designs today to learn more. We happily service the Southeastern US and have offices across the area.
You can also take a peek at our current projects on our Instagram Account.