Arched Window Treatments – What Are My Best Options
May 05, 2023
As one of the most common types of specialty windows, arched windows add charm and character to your home because they are based on the timeless building style mastered by Roman architects. Arched windows are a classic and will make any room in your house look aesthetically pleasing. Arched windows can also present a particular set of challenges when it comes to privacy, light control, and insulation.
If you have an arched window and are wondering what type of treatment would be best, here are a few options to consider.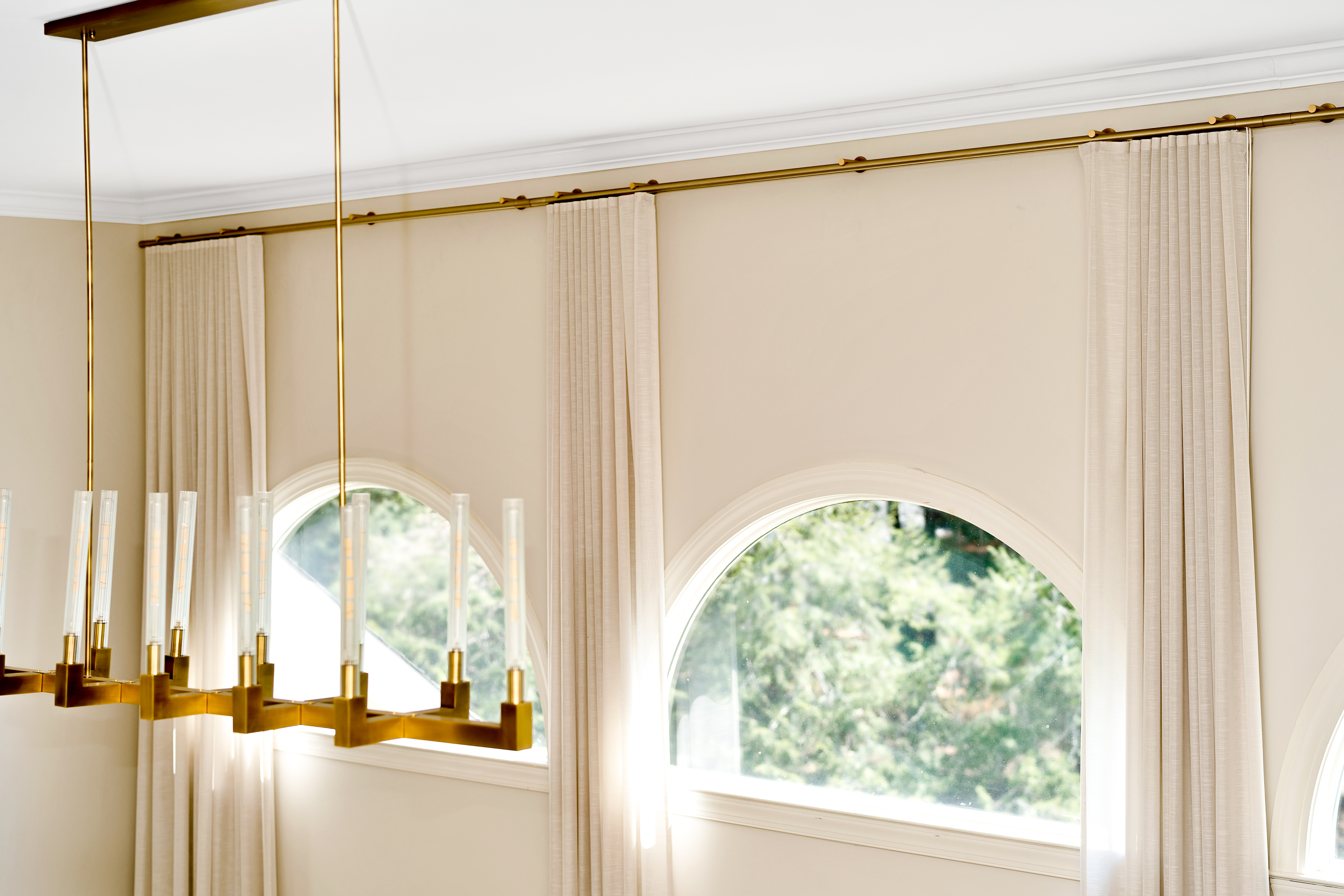 Woven Wood Blinds
If you want to give your room an understated, timeless feel try Woven Wood shades. Woven woods are all natural products made of grasses, bamboo and other widely available materials. There are many options available in terms of both color and texture so you can find just the right complement to your home décor. Woven woods also bring warmth and style into your home. With their rich, clean lines these shades can either call attention to this architectural detail in your home or blend in a less noticeable way with the rest of your design.
Roman Shades
Roman Shades can be created from almost any type of fabric allowing you to create exactly the look you like and/or need in your home. You can create drama through the use of color/pattern or use a more subdued fabric to blend into the rest of your décor. These shades are also easy to open and close providing you with easy functional benefits in addition to style.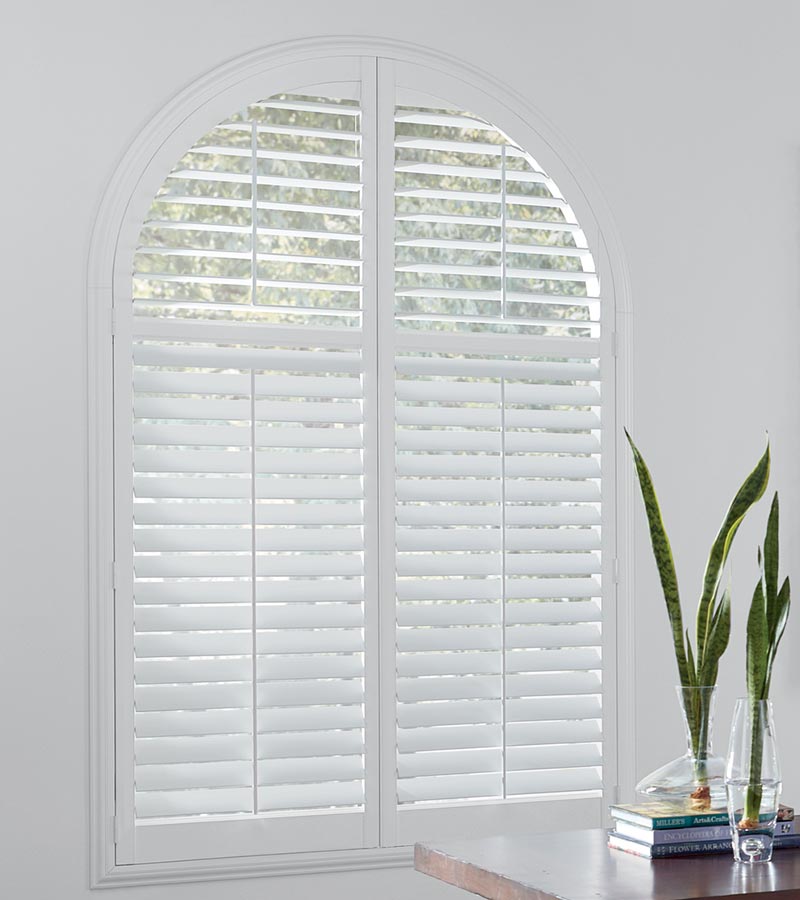 Shutters
Shutters are a classic, durable solution for arched windows in everything from the coastal home to traditional colonial. Available in natural hardwood or composite materials with louvers that can be opened and closed as needed according to your preference–you have complete control over how much light comes into each room. In addition, shutters can be custom painted to meet your specific décor needs.

Drapery
Drape your windows in style with drapery. This may be a surprise for those who don't think of the window treatment as such, but it's actually an elegant solution and can give you privacy at night while still letting light filter through during day. There are a number of different options for how you can hang the drapery. You can drape the material around the arch itself or create draperies that hang beneath the window. There are options with this option.
Window treatments are a great way to add design detail and interest to your room. There are a number of creative options available to you and we would love to discuss these in greater detail with you should you have an arched window you would like to address. You can even pair the options and layer the treatments. If you're located in the Southeast including: Knoxville, Tennessee, Chattanooga, Tennessee, Greenville, South Carolina, Atlanta Georgia, Nashville Tennessee or the surrounding areas, contact us today to learn more.